A VU Meter VST is necessary if you want to balance loudness levels across all your tracks and open up space for compression, EQing, editing and more.
Audio engineers, producers and musicians alike want a clean sounding mix. It can only be achieved if you set up a VU meter VST during the early stages of mixing. So, are you ready to find out the best VU/Loudness meters out there? Without further ado, let's get started.
5+ Best VU Meter VST 2022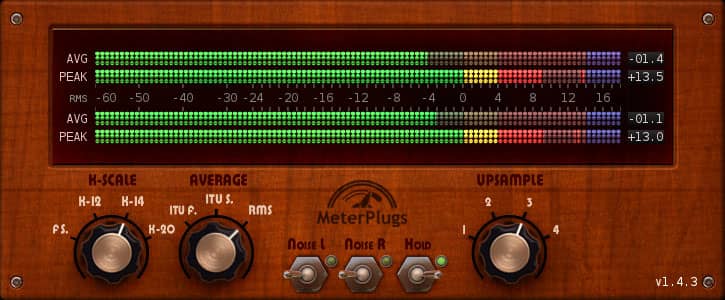 Reputed mastering engineer and grammy award winner Bob Katz's very own K-Meter comes in handy for enhancing the dynamics and clarity of your tracks. K-meter supports true-peak metering thanks to precision-based clipping detection. 
It up-samples your audio up to 4 times before detecting peaks and ensures your tracks retain their loudness without compromising on clipping. With K-meter at the helm, the focal point is loudness metering and dynamic range that most VU meters tend to overlook.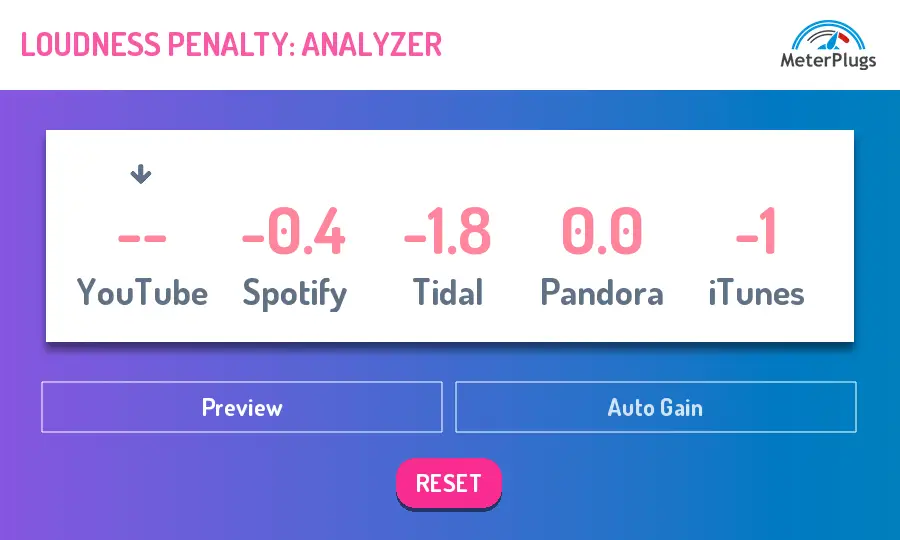 Symbolic of its name, the Loudness Penalty VST informs you how much the loudness levels in your music will be squashed by YouTube, Spotify, Apple Sound Check, Pandora, and other streaming services. 
Loudness Penalty is one of the best VU meter VST plugins that provides all this information right inside your DAW. 
With accurate feedback on Loudness Penalty's GUI, you can easily spot time intervals in your track(s) that trigger penalty and tweak your mix to avoid penalty while retaining commercial grade loudness and impactful playback.

DRMeter's MkII is a nifty loudness meter (or VU meter) for music production that displays channel track specific events by modifying the requisite mono measurement with traditional L/R metering. 
The novelty factor is that DRMeter MKII combines all requisite Loudness metrics with its own custom spin to give your mixes an eclectic loudness boost. It also features a True Peak disable option for your broadcast related tracks.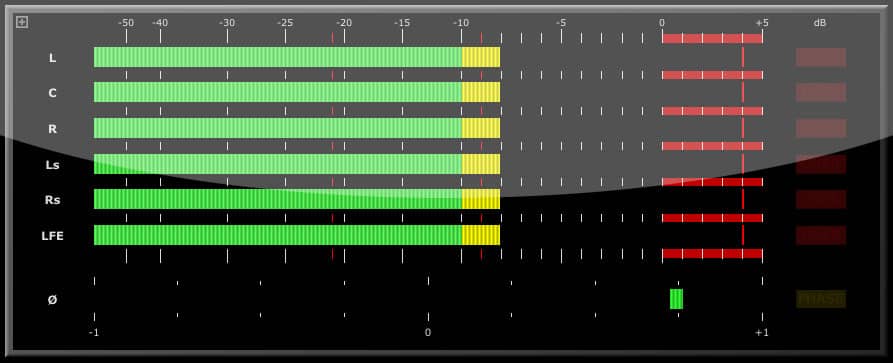 Strictly built keeping in mind the workflow of DAWs (digital audio workstation), PPMulator is a dynamic VU meter plugin that mimics the design and operational aesthetics of a professional broadcast Peak Programme Meter (PPM).
It offers a calibrated workspace for tracking, editing, mixing and mastering audio tracks within your DAW.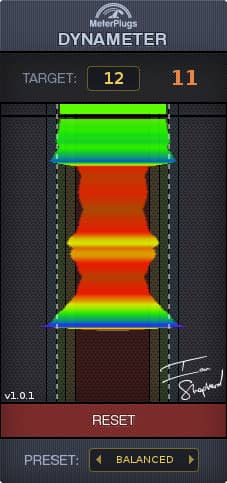 Rounding off our list of the best VU meter plugins is Dynameter. It displays the difference between the peak level and the loudness of your master track via a measurement standard called PSR. 
While lower PSR values imply that your audio material is heavily limited or clipped, a Higher PSR reading implies more dynamic recordings. 
Dynameter accomplishes accurate PSR readings in real-time as well as displays an intuitive snapshot view of your music's dynamic profile on a nifty colour-coded history graph.