A Bitcrusher VST is used to control the sample rate as well as the bit-rate of an audio track with the intention of converting it into a retro lofi track.
Bitcrusher VST plugins are used to produce 8-bit music that are massively popular as video game soundtracks, background music and often used in mainstream pop and trap.
Some guitarists also try to incorporate 8 bit crusher sounds on guitar solos as an expression of their creativity and to make their guitar tone stand out from the rest. So are you ready to find out the best bitcrusher VST plugins? Without further ado, let's get started.
5+ Best Bitcrusher VST 2023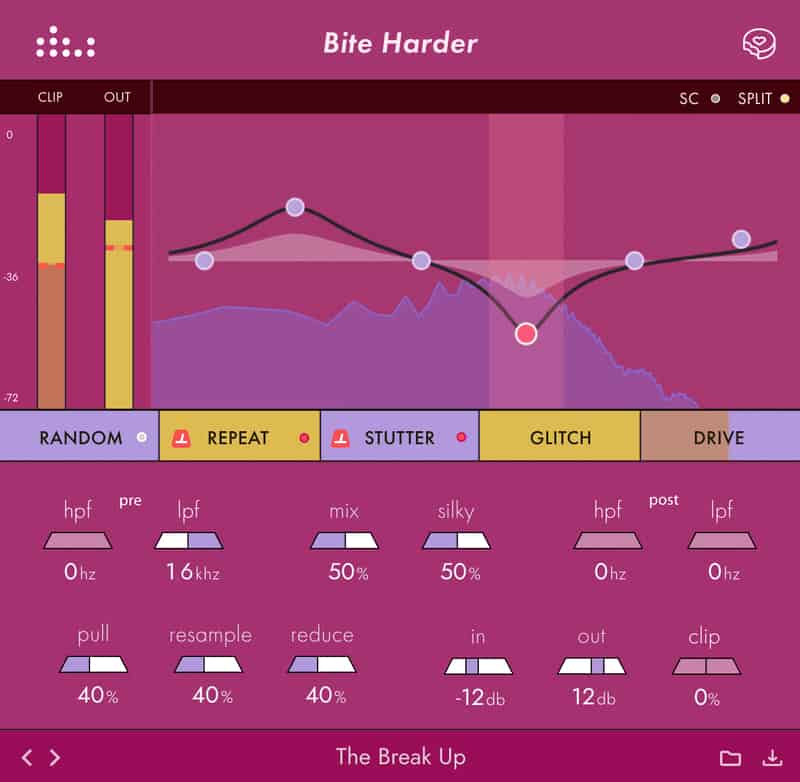 Looking for a comprehensive bit crusher that triggers your creativity? Look no further than Bite Harder.
One of the highlights of Bite Harder is that it can effortlessly transition from 32-bit all the way down to 1-bit to make your tracks sound surreal and quirky.
It comes with 5 refined crush control options namely: Resample, Reduce, Silky, Distort, and Clipper.
Bite Harder is a flexible bit crusher plugin that can add subtle digital style distortion to your music.
You can create an extra layer of effects over your bitcrushed audio track with a range of FX that include Glitch, Repeat, Drive, Repeat and Stutter and Random.
What's more, Bite Harder features an 'analog' control that can soften the digital edges caused by the quantization giving you the best of both analog and digital realm.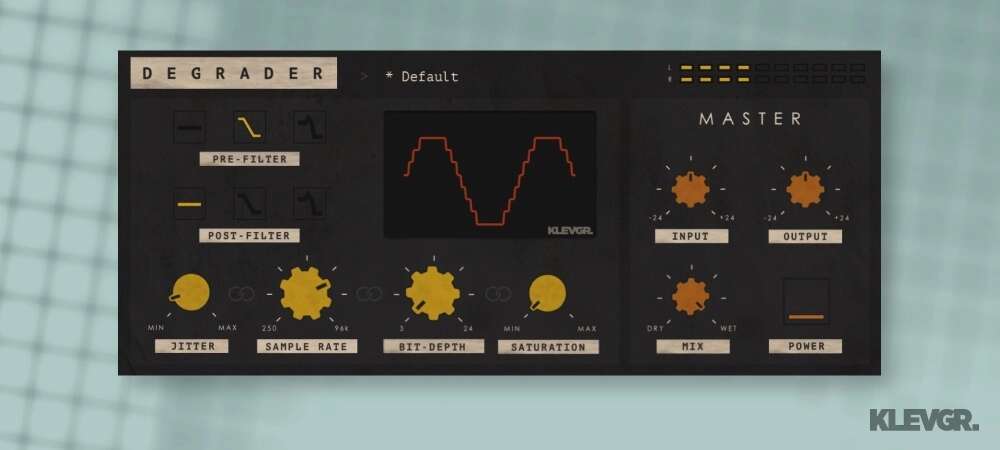 A very easy-to-use and minimalistic resampler and Bitcrusher VST, Degrader can be used to emulate the sound of vintage Lo-fi effects, and distortion units.
Degrader is a powerhouse when it comes to simulating audio tracks using a low-quality analog sampler with capped sample rate and bit depth.
Not to mention, you can create some lush transitions including drops, sweeps and segue passages using Degrader.
Moreover, Degrader offers resamples between the range of 250 Hz and 96 kHz, dry/wet mix, low pass filter for pre and post resampling and a ton of factory presets that can be dialed in to commence that bitcrushing richness right away.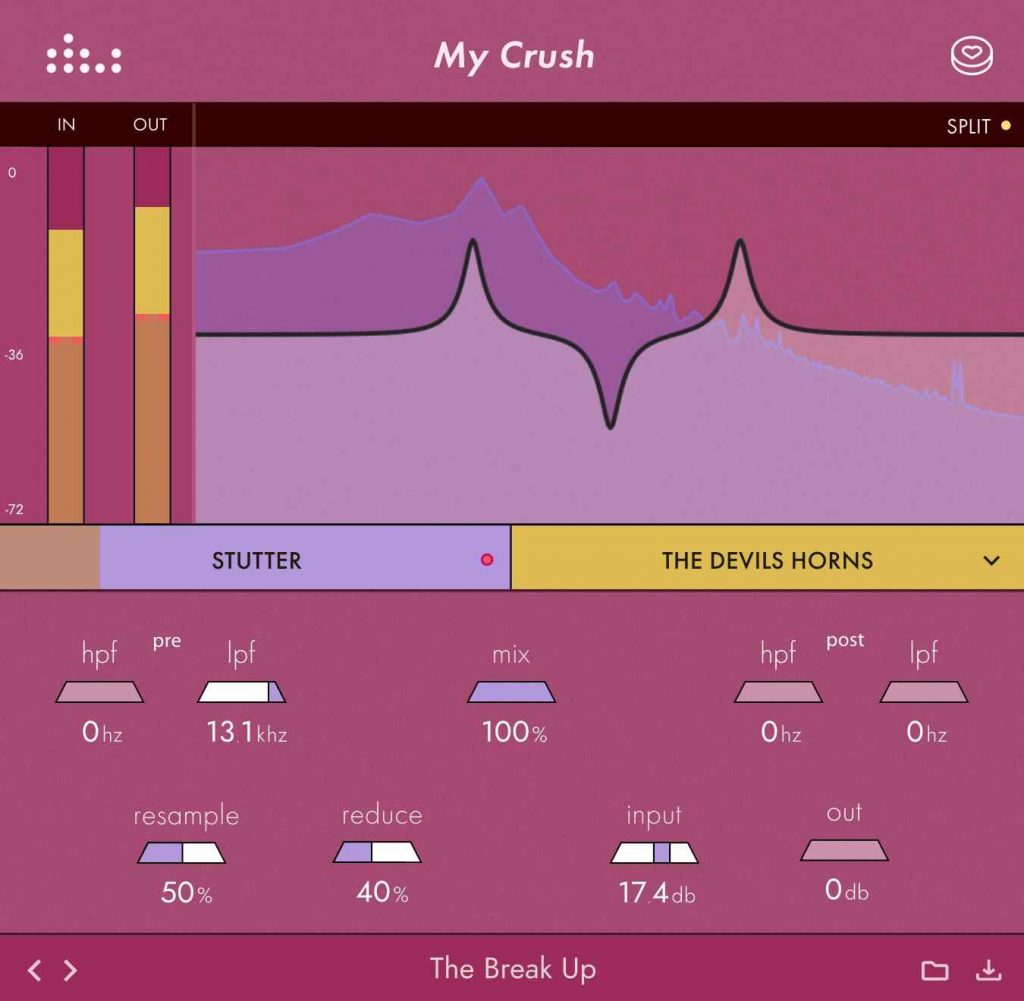 Denise presents yet another masterpiece and this time it is a Bitcrusher VST called My Crush. It features the same bit crushing algorithm and sheer power as Bite Harder but offers a more streamlined and simple graphical user interface.
My Crush is very easy to use and sounds great for creating low-resolution sounds through a variety of different modes such as Stutter, Filter (low pass/high pass filters) to name a few.
This bitcrusher plugin also boasts tons of free presets from German Electronic music producer Florian Meindl that can help you achieve classic bitcrushed tones.

Decimort 2 can easily recreate the coloration of lower sample rate sound that was the forte of analog sampler circuits.
Decimort 2 also doubles up as a great bitcrush vst that can add tasty filters to your audio tracks. 
Simply throw it on any bassline, guitar riff or loop and hear the difference in sound.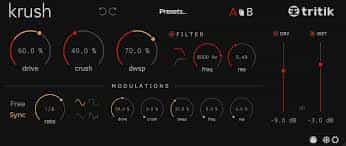 A popular free bitcrusher VST, Krush is renowned for its downsampling algorithms, and comes with analog modeled resonant filters.
You can create raunchy digital effects, modulated gaming music with some bit crushing thrown in between.
Krush also features a modulation section that allows users to modulate any parameter.
What is a Bitcrusher?
A bitcrusher is used to downsample audio by modifying its sample rate and bit rate. It can be done either digitally via bitcrusher plugins or through analog consoles.
The purpose of bitcrushing is to convert the current audio track into a lofi track with vintage 1980's video game sound. In the olden days of music production in the pre-internet era, bitcrushing was only possible with analog console.
Luckily, nowadays producers and budding musicians can apply bitcrushed sound effects right inside their DAW with the help of audio plugins.