Looking for the best FL Studio plugins? Your search is over because we have found some great VST plugins for guitarists, bassists and producers that use FL studio to produce music across a multitude of genres.
These FL studio VSTs run the gamut from Guitar plugins, bass VSTS, to compressors, delays, reverbs and more.
Whether you are an aspiring musician, beginner guitarist or a pro music producer, these FL Studio VST plugins will suit all your custom needs. Without further ado, let's get started. 
10+ Best FL Studio Plugins 2023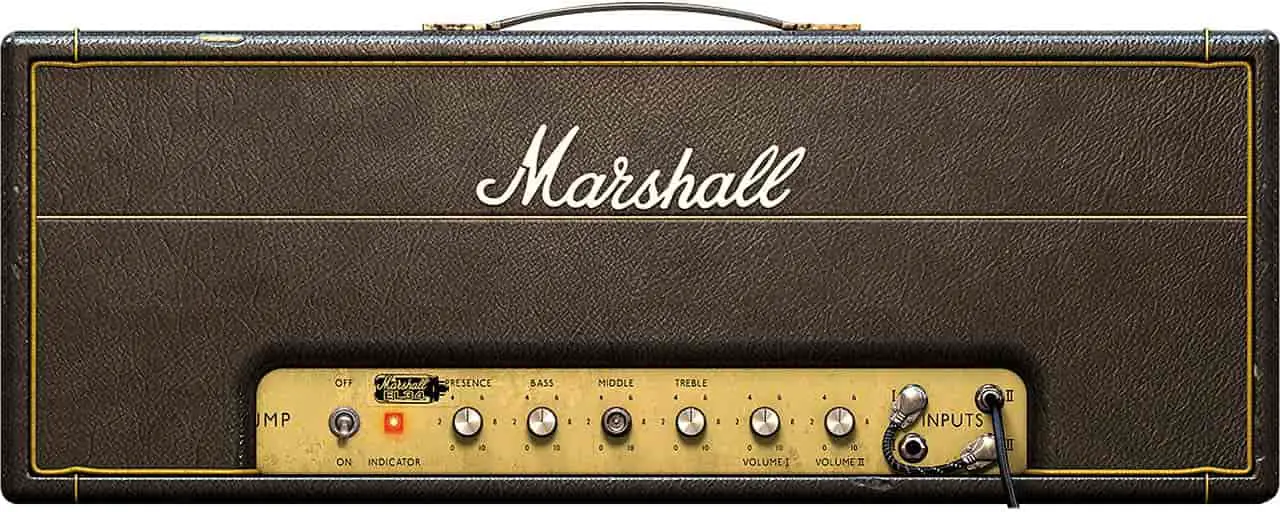 Rock n' Roll's most prestigious amp gets a facelift in digital form with Softube's Marshall Plexi Super Lead 1959 and it sounds exactly the same.
This nifty amp sim emulates the vintage Plexi amp and offers the same level of playing feel and tone as the original.
With cab responses recorded at Kore Studio in London and mic selections done by the likes of AC/DC's sound engineer, Tony Platt (of Back in Black and Highway to Hell fame), Marshall Plexi Super Lead 1959 is a must have guitar amp sim for FL studio users.
It can help you recreate the iconic guitar tones of guitar heroes such as Jimi Hendrix, Jimmy Page, John Frusciante, Pete Townshend, and Slash without having to splurge on a bevy of expensive analog gear.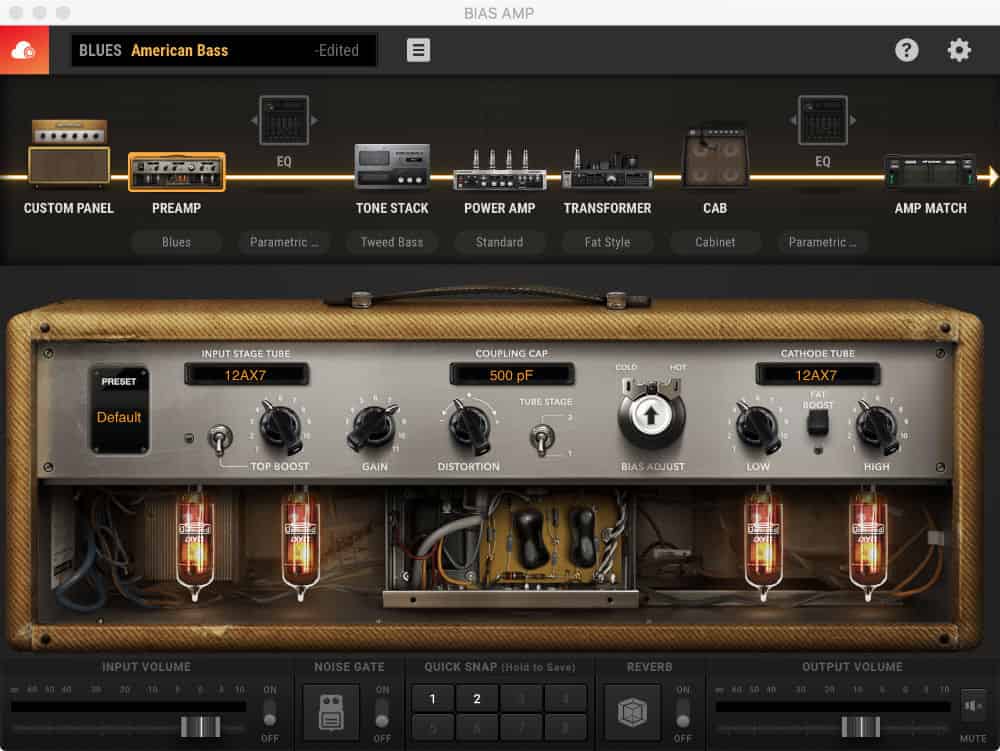 Metalheads are always looking for gear that can help them dial in a heavy electric guitar tone for their songs. 
That's where Positive Grid's Bias Amp 2 comes in. This metal guitar VST is known for its raw and realistic guitar tones that are super heavy and perfectly emulate real tube amplifiers.
Bias Amp 2 is one of the best FL Studio plugins that can be used to design your custom heavy metal amp tone.
What's more, Bias Amp 2's boasts an Amp match feature with which you can create a custom metal amp that is inspired from legendary metal gear of the analog era.
You can also access its ToneCloud® feature to download thousands of free guitar amps from legendary bands, guitarists, and recording studios.
If you want to take care of the low end bass and record some thick basslines, Bias Amp 2 also offers a bass guitar VST iteration for bassists.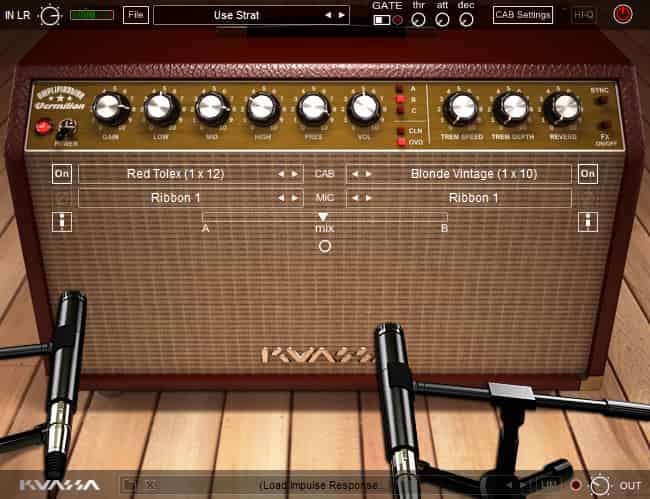 Another solid metal guitar VST for FL Studio users is Amplifikation Creme. This easy-to-use modern metal VST offers a rich gain sound, scooped up mids and deep lows with rich distortion thrown in for a good measure.
Especially if you are a metal guitarist into Djent, Deathcore, Metalcore, Thrash metal, doom metal or post hardcore, Amplifikation Creme is worth a gander. 
The super smooth and navigable graphical user interface makes it a perfect guitar VST for beginners. 

Compressors are the be all and end all of a good mix or track. If you are looking for a Compressor plugin with analog effects for your acoustic guitar, vocals, piano or drum tracks, look no further than Softube's FET Compressor MKII. 
Modeled on the legendary compressor of the analog era, FET compressor MKII can enrich your audio tracks with subtle gain reduction and add rich distortion and grit, therefore making them balanced and smooth.
You can also use FET Compressor MKII for mixing Drum tracks (room overheads, kick drums, room microphones) and achieve a Led Zeppelin-inspired drum sound on the lines of the great drummer, John Bonham.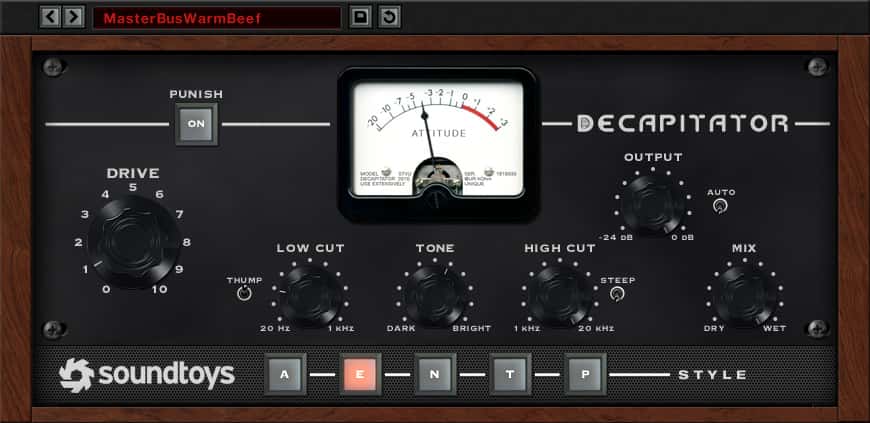 Soundtoys' Decapitator is a popular distortion VST plugin that can be used to add some much needed firepower to your synth, guitar, drums, vocal and mix tracks. 
If you are looking for a top-tier distortion plugin that is easy to use and can add heavy grit, and add coloration to audio tracks, Decapitator is one of the best FL Studio plugins on the market.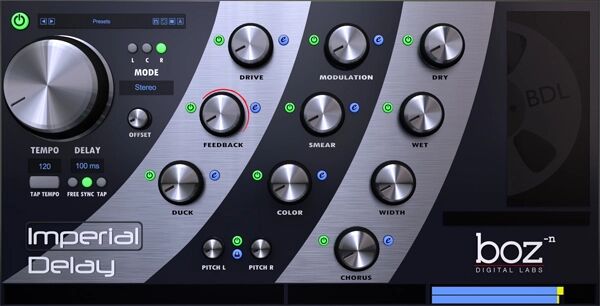 Boz Digital Labs' Imperial Delay is a delay VST that is quite easy-to-use and the perfect plugin to get started with delays for FL Studio beginners. 
Whether you are guitarist, keyboardist, drummer, vocalist or a mix engineer, Imperial Delay promises an easy way to add some detailed delay lines to your tracks.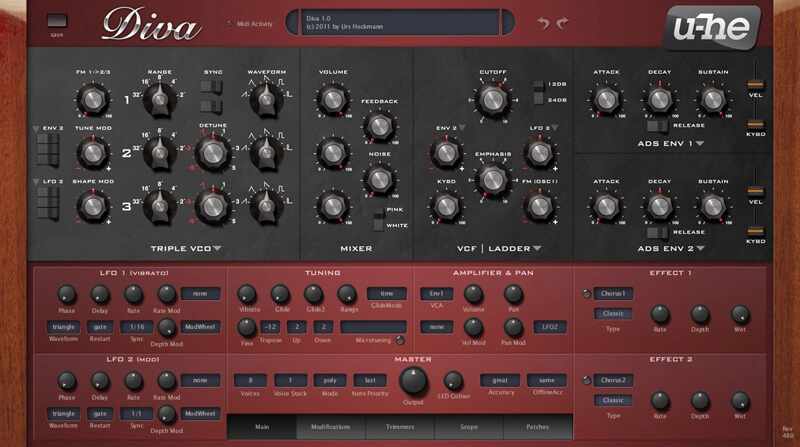 Looking for a decent synth VST with a massive library for FL Studio? u-He Diva just fits the description.
For starters, its warm and analog-esque sub-bass sounds are otherworldly that can lend a piquant charm to your synth tracks.
However, Diva's filters are its real USP. Tweaking these filters can help you craft a definitive tone and sound that is hard to create with any other synth plugin around at the moment.
All together, u-He Diva is one of the best FL Studio plugins for synth lovers.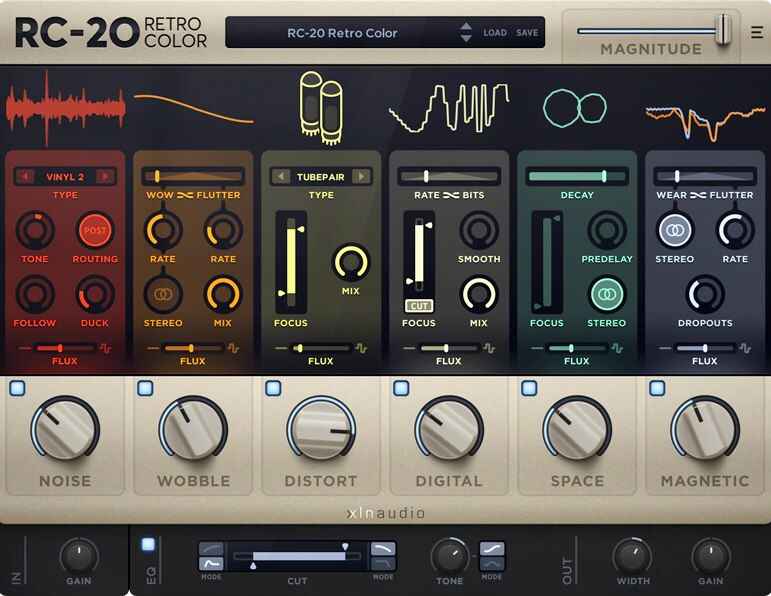 Saturation is integral to a great sounding mix. RC-20 Retro Color is a nifty saturation plugin for FL Studio that can add some rich vintage coloration to your audio tracks without making them sound too bright or over-the-top.
Featuring 6 effects modules with a warm and vintage feel, RC-20 Retro Color can infuse life and texture into your tracks with subtle noise types, from tape hiss, stompbox static noise to electric circuit hum.
All in all, RC-20 Retro Color is one of the best FL Studio plugins for creating vintage lo-fi sounds with analog sounding samplers and limited sample rates.
FEATURES of RC-20 Retro Color
6 effects modules
Distortion: from mild saturation to wild fuzz
Massive inbuilt preset library for guitar, drums, bass, and keyboards, basses, etc.

Bleass Shimmer is a studio grade shimmer reverb VST plugin that can be used to dial in bright reverb tails which can accompany your guitar, synth, or vocal tracks. 
Sporting a neat and resizable graphical user interface, BLEASS Shimmer boasts rich harmonic tails and is very CPU friendly.
You can do it all with BLEASS Shimmer at the helm. From creating stunning ambient washes, bright swoops to atmospheric chimes, BLEASS Shimmer ensures that each instrument track whether it be: guitars, vocals, strings, drums or pads shine through and through!
Features of BLEASS Shimmer
Pre-delay
Two Filters: Low shelf and High Pass
Resizable user interface
CPU friendly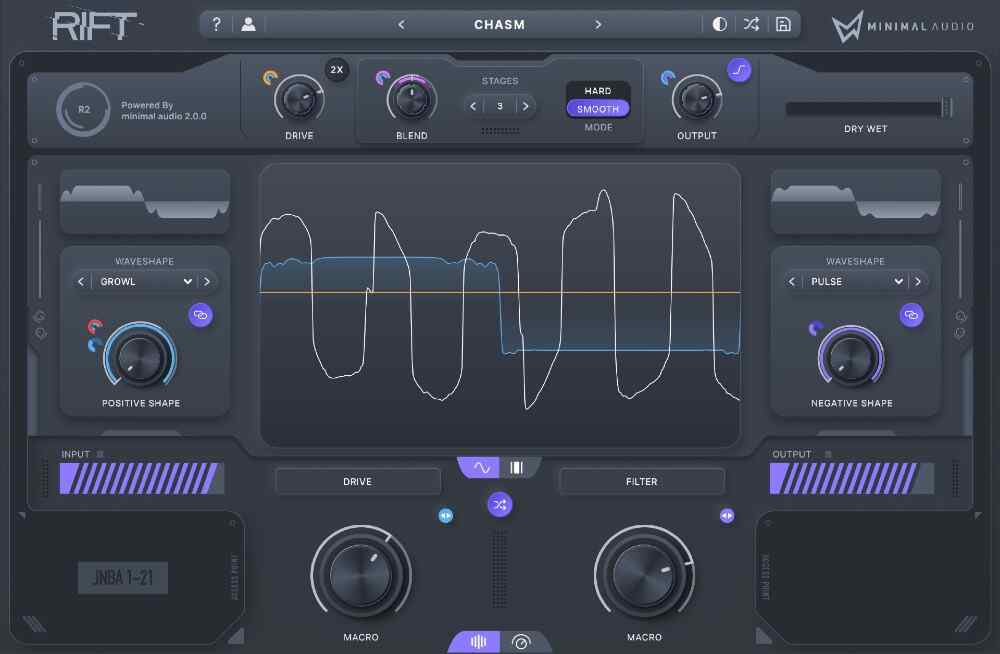 Rounding up our list of the best FL Studio plugins is Rift 2.0, a bipolar distortion plugin that comprises 30 high-grade distortion types.
If you are looking for a plugin with immense soundscaping and detailing potential Rift 2.0 just might be what you're after.
For starters, it comes with tons of modulation controls, multiple stages of distortion with stack effects, and deep basses that are perfect for EDM, Dubstep and DnB producers
FEATURES of Rift 2.0
Smart randomization
30 distortion types
Staged distortion
Detailed sequencer for drawing custom modulation shapes
Here's a quick checklist of parameters to remember before you select some of the best FL studio plugins on our list.
How to choose the best VST for FL Studio?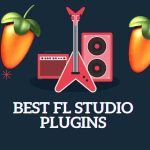 Sound Quality: One of the most important considerations while choosing an audio plugin for your DAW is their sound quality and your mix's requirements.
Make sure you are purchasing a plugin that suits your mix's bespoke needs and doesn't go over-the-top.
Our list of best VST plugins for FL studio comprises some great options that offer the highest quality sounds, graphical user interface and ease-of-use in each VST.
Presets: Most VSTs on our list come with tons of quality presets that can really make or break your guitar, drums, vocals, synth or mix's sound. 
Remember, choosing a VST plugin with several preset offerings makes it easier for you to dial in a good instrument tone for your songs, channel tracks or mixes in a relatively short span of time.
Usage: Installing several dozens of VST plugins can only overload FL Studio and cause your CPU to crash. To avoid such a problem, only install a VST if you really need them. 
Certain VST plugins come with a gigantic sample library and running several such plugins simultaneously inside Fl Studio could cause glaring shutdowns mid-session.
Hence, it is prudent to use and install only those plugins that serve a specific purpose and do not bog down CPU memory.
Price: Remember, you get what you pay for. Hence, it is important to choose a plugin for FL studio only after carefully assessing their usability and your song's requirements. 
For instance, certain premium plugins come with extensive sample libraries for tons of instruments.
So, instead of purchasing separate VSTs for each instrument, you can snag that affordable all-in-one plugin that does it all.