Mandolins might sound like an exotic instrument but they do have their own unique place in modern music production. Invented in the early 19th Century in Italy, Mandolins are frequently used in composing film scores. While buying the instrument is relatively easy, getting a hold of a decent Mandolin VST is rather tedious since they are quite rare to find. 
A Mandolin VST or virtual Mandolin emulates the sound made by a real Mandolin in numerous ways either through presets or samples. Using a mandolin VST at the right intervals in your song along with an acoustic guitar or electric guitar lead can add richness, and dynamic layers to your compositions. 
Since the mandolin is similar to a guitar in that it is a stringed instrument, it does easily complement guitar tracks and guitar VST plugins to a great extent. We take a close look at some of the best mandolin VST plugins on the market. So, without further ado let's get started.
Best Mandolin VST Plugins 2023

Easy to use with a clean UI, Cinematique Instruments' Mandolin is a comprehensive VST that can be accessed via the Kontakt player. 
If you are looking for an authentic sounding Mandolin plugin with realistic emulations, look no further than Mandolin VST. 
For starters, you can select different strumming patterns with their own unique articulations to create a beautiful mandolin tone. Please note that will need to have Kontakt 4 to use this plugin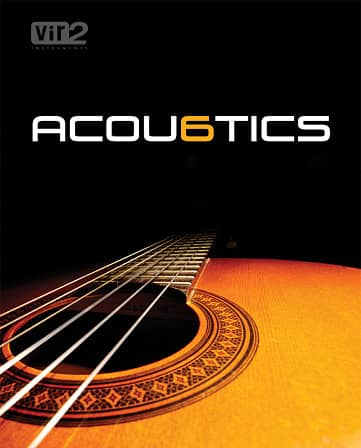 Big Fish Audio's Acous6tics is an interesting Mandolin plugin. First off, it provides real and accurate dynamics and articulations of a Mandolin via top-notch sample packs. 
Secondly, you also get to avail 5 other instruments including: guitalele, nylon string guitar, Twelve-string guitar, and steel guitar. Hence, it is an all-in-one solution for tracking major string instruments.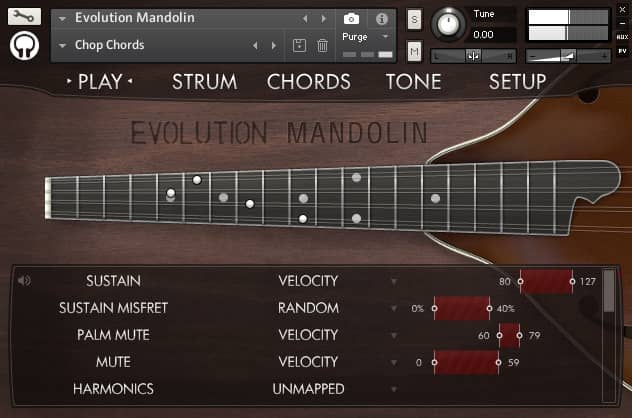 You would be in awe of the ton of different articulations and strumming patterns the Evolution Mandolin VST has to offer. While a premium plugin, it boasts all the rich dynamics heard in Mandolin sounds that we have come to adore. 
What's more, the tonality and sound offered by Evolution Mandolin is to the point and very realistic as if you had recorded the track with an actual Mandolin. However, it can get pretty resource intensive on the CPU so you'd better watch out.
SEE ALSO: Best Ukulele VST Plugins