The Violin is a marvelously expressive string instrument that evokes various emotions among listeners. However, learning to play a violin, let alone mastering one, takes many years. If you are a budding musician who wants to incorporate beautiful violin harmonies in your songs, using a solo Violin plugin is the way to go. Some of the best violin VST plugins on our list will help you in that endeavor.
Emulating violins in digital plugin format is not easy. You have to figure out a lot of parameters such as vibrato speed, phrasing, bow speed, intonation, bow angle, bow position, etc.
Luckily, you can create soaring violin solo melodies, and enchanting harmonies with the best violin VST plugins on our list. 
They come with an impressive range of playing styles and articulations that can be further customized.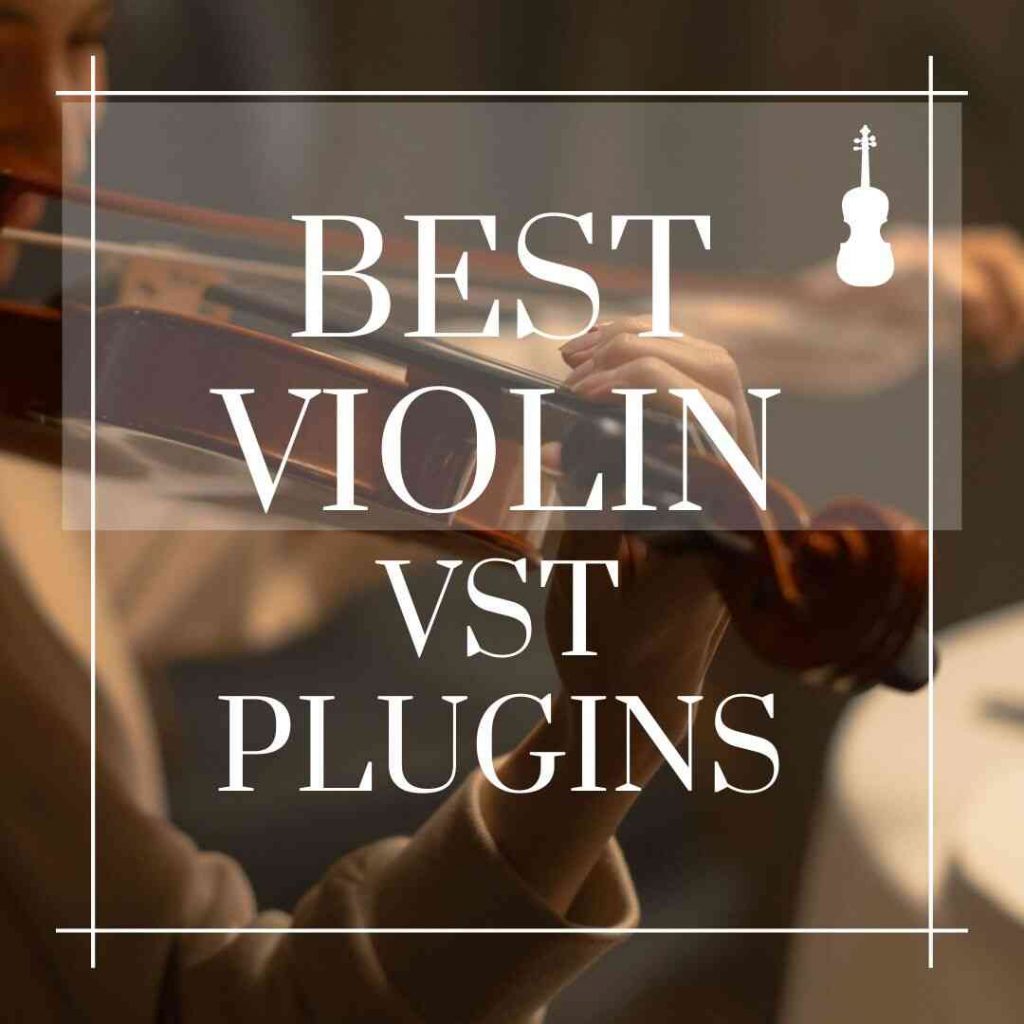 Whether you play it solo, or with a powerful orchestra section, a violin solo always stands out with its distinct tonal character. 
A solo violin can also become the main melody of your music composition thanks to its phenomenal emotive range and harmonic depth.
Some of the best violin VST on our list will help you lay down solo violin melodies as well as add a harmonic counterpoint to guitar chord sections and vocal melodies. 
So are you ready to find some of the best solo violin vst, staccato violin vst and electric violin vst plugins? Without further ado let's get started.
5+ Best Violin VST 2023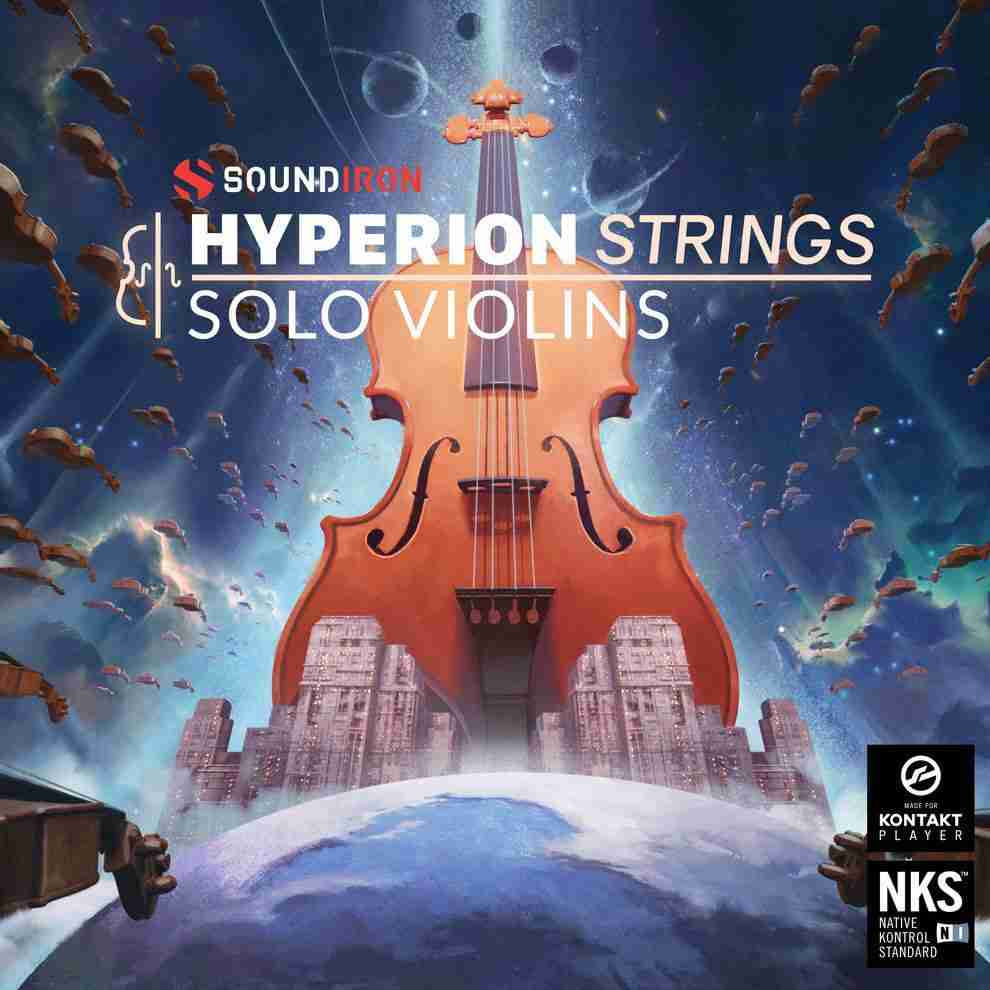 If you are looking for a plugin with splendid solo violin libraries, look no further than Hyperion Solo Violins. 
With 2 full-fledged solo violin libraries recorded and programmed with impeccable finesse, you can infuse a new lease of life into violin duets and multi-layering with other instrument tracks.
The violin libraries don't sound digital at all and evoke elements of natural humanism with a realistic sound and tons of creative tone sculpting potential. 
What's more, Hyperion Solo Violins feature over 1900 melodic violin phrases in various tempos, keys, and playing styles with detailed multi-sampled chromatic solo violin articulations such as Harmonics, Detache, Sordino, Ponticello, Bartok Pizzicato and more.
Features of Hyperion Solo Violins
Hyperion Solo Violins come with 6 master presets: 1st violin master, legato and phrases; 2nd Violin Master, Legato and Phrases.
Over 9358 Stereo Samples
Tons of solo violin playing styles such True Legato, Sustains, Phrases, Staccatos, Sordino, and Dynamic Expressions
6.9 GB worth of violin samples (9 GB in WAV format) in 24-bit, 48 kHz Stereo Lossless Format.
Intuitive Arpeggio and Play Assist for instant creative inspiration.
Compatible with the free Kontakt Player (version 6.2.2+), Komplete Kontrol, all software and hardware by Native Instruments.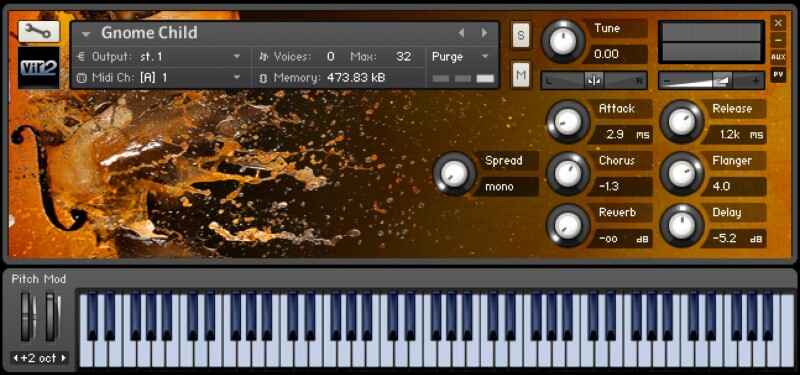 A multifaceted and emotive virtual violin instrument, Violence is replete with avant garde manglings, strange textures, and distortions of the solo violin.
For starters, it can be used to create some serious soundscapes with ambient violin melodies as the centrepoint.
Violence is one of the best violin VST plugins that offers quantization, stereo spread and a plethora of effects such as Reverb, Vibrato, Delay, Flanger, Drive, Wobble, Rotator, among others. 
There's a whole range of diverse violin articulations and playing styles recorded from different angles which include the likes of scraped, bowed, hit and plucked, guitar picks, chopsticks, played with mallets and wet fingers.
These solo violin playing styles come in handy for widespread musical usage and guarantee immense sound designing potential.
Violence packs in over 80 unique patches with customized knobs and parameter control buttons organized into 4 categories, namely: Melodic, Drum Kits, Pads, Tempo Synced and Sound Effects.
Violence is a highly compatible Violin VST/AU/RTAS plugin that can work seamlessly on any DAW such as Logic Pro X, Ableton Live, Reaper, Pro Tools 8. It can also be used as a standalone plugin or within any major sequencer.
Features of Violence:
Envelope Filters (Attack and Release)
High-Pass and Lowpass Filters
Layer Blend Parameter
Auto-Pan
Powered by best violin Kontakt Engine
Compatible with VST/AU/RTAS (Pro Tools 7 and above) formats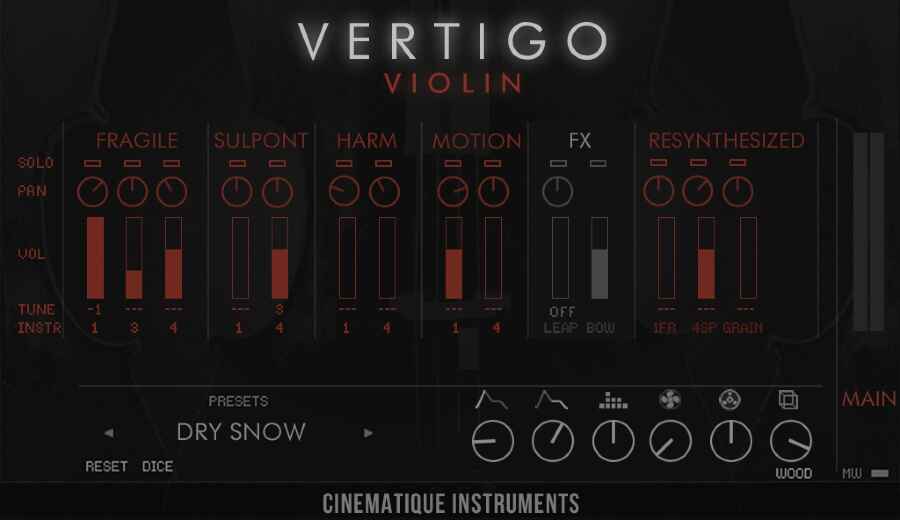 Want to record some enthralling violin melodies for film scores? Vertigo Violin might just be what you are looking for. 
With a barrage of natural and lively sounding violin articulations, sound effects and additional sounds, Violin Vertigo throws creative possibilities wide open.
For starters, it features 14 carefully crafted violin articulations that can be mixed and customized quite easily. 
The pivotal sound of Vertigo Violin is a stripped down and warm violin ensemble that has its own organic flavor, a la signature sound.
You can craft awe-inspiring solo violin melodies that go along well with guitar chord sequences or create ambient soundscapes with weird textures and soft string instrument tunings. 
All in all, Vertigo Violin is one of the best violin vst plugins for both beginners and professional music producers. 
Vertigo Violin Features:
3 Pre-defined Violin Ensembles with 13 powerful presets.
6 Additional FX such as Attack, Decay, Tone Control, Fog and Retro for making your solo violin sound vintage with rich harmonic content.
6 Types of Reverbs including deep valley reverb for haunting violin swooshes and Infinite Reverb type for creating hypnotic ambient violin soundscapes.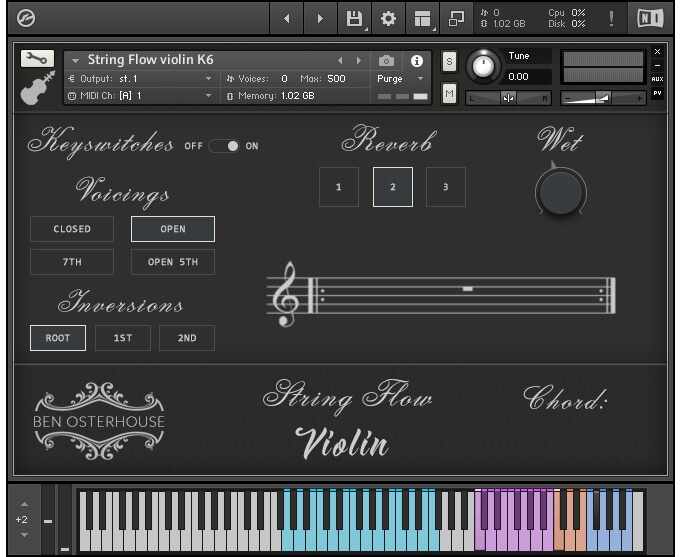 String Flow Violin is an eclectic violin plugin that samples a distinct technique that most strings players use. 
The technique is to quickly roll the bow across the strings to create an abrupt and energetic chordal texture like a sudden burst of sound.
You can play String Flow Violin in 2 ways: 
1) Simply choose the chord you want, then choose the chord key (minor or major), and then play on the white keys. 
No matter what chord you play, String flow Violin creates a special harmony that will fit into whichever key (major or minor) you've chosen.
This method is a bit tedious since it requires all of the harmonies to be manually recorded.
2) To be able to use the second method effectively prior knowledge of violin articulation is helpful, although it's not necessary.
Simply play a recording of a chord or chord progression, and String Flow Violin then plays that exact chord or chord progression on violin intuitively.  
You will need 870 MB of free HD space and the full version of Kontakt 5.8.1+ or upwards to use this plugin. 
However, you can use the free Kontakt player and String Flow Violin in the demo mode albeit with limited features.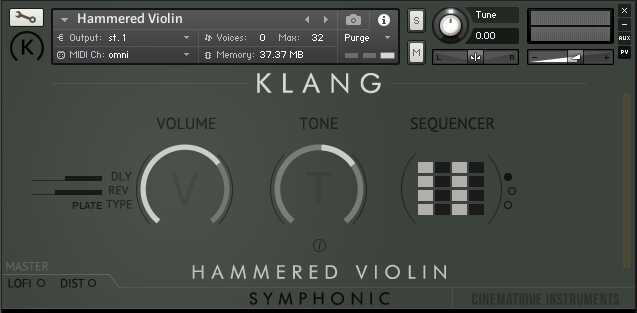 Rounding up our list of the best violin vst plugins is Symphonic: Hammered Violin that comprises tons of orchestral instrument libraries including but not limited to: Violins, flutes, french horns and more.
If you are looking for a violin plugin with avant garde articulations and off-the-beaten-path playing styles, Symphonic is worth its weight in gold. 
All the violin articulation presets were recorded from different angles and routed through dozens of strange modular effects to create a truly mangled, haunting violin masterpiece. 
You can find violins played with a xylophone mallet, piano hammer, wet fingers and other such eclectic playing methods instead of a typical bow.
The emphasis is on creating a unique violin sound that can play rhythmic patterns in an interesting and refreshing way.
You will need the full version of Kontakt Player version 5.6.8 or higher for using Symphonic.