Looking for a decent audio exciter plugin? We have done a rundown of some of the best exciter vst plugins that will enhance the harmonic content of your audio tracks.
Audio Exciter plugins apply a soft harmonic enhancement, and saturation effects to audio tracks to make your mix sound bright, full and lively.
We have reviewed some of the best exciter vst plugins that will spruce up your guitar, vocal, bass, drum and mix tracks without sounding unpleasant to the ears.
So, are you ready to find the best audio exciter plugins? Without further ado, let's get started.
5+ Best Exciter VST Plugins 2023

Touted as one of the best exciter VST plugins on the market, Type B Exciter is a digital replica of a popular vintage exciter effect. 
While the original exciter hardware unit was designed to add brightness and presence to guitar, vocal or other instrument tracks marred by tape overdubs, Type B takes things a notch higher.
With Type B Exciter at the helm you can magically enhance dull recordings. Type B Exciter boosts the high-frequency range in the audio content and offers a ton of crazy effects and controls.
You can add wet boost, subtle background noise effects, mix direct signal, and add high pass/low pass filters. 
What's more, you can use Type B during the mixing and mastering process as well.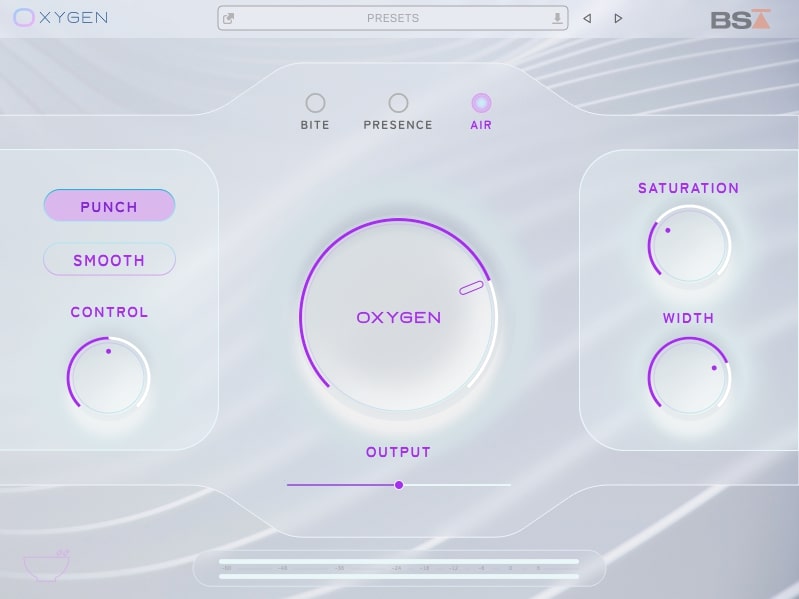 If you want to make the top end of your mix sound loud and pristine, Oxygen should definitely be on your radar. 
Oxygen adds a smooth musical character to the top end of your mix or instrument channel tracks, for example Guitar or vocals. It does so better than any EQ could do in the world. 
For starters, Oxygen comes with 30 inbuilt presets developed by professional producers such as Max Cameron, Henrik Udd, to name a few. It comes with 3 modules for sculpting a fine top end sound namely: Bite, Presence and Air.
What's more, Oxygen also features an inbuilt compressor with 2 modes.
The compressor can be controlled via a control knob which applies compression to the overall sound of your mix or instrument channel tracks.
While the PUNCH mode enhances the transients by increasing the attack of the top-end in your mix, SMOOTH mode sprinkles a mellowed down dynamic response for a silky smooth top end so that your mix sounds bright without going over the top.
All in all, Oxygen is one the best exciter vst plugins that can add subtle harmonics in the saturation module to make your dull mix sound warm with a neat top end boost that is pleasant to the ears.

Popular plugin maker Audiority doesn't need any introductions. With its Harmonic Maximizer VST you can add warmth and character to any mix or channel instrument track across any frequency range and band selection. 
This multiband exciter plugin comes in handy for adding coloration to a specific frequency range of your guitar tracks, for example. 
You can fine tune coloration by selecting an array of features such as Auto Gain+Auto Release, Blending, Saturation, Loudness Maximizer and of course the nifty multi band exciter. 
Moreover, you can dive deep into customizing saturation by applying different saturation modes to individual frequency bands such as low, mid, and high.
Harmonic Maximizer features:
Targeted frequency range processing with simultaneous Multiband and Mid/Side processing.
Tweaks your Exciter's frequency output by applying post filters.
Loudness Maximizer without extreme gain changes via natural-sounding Peak Saturation.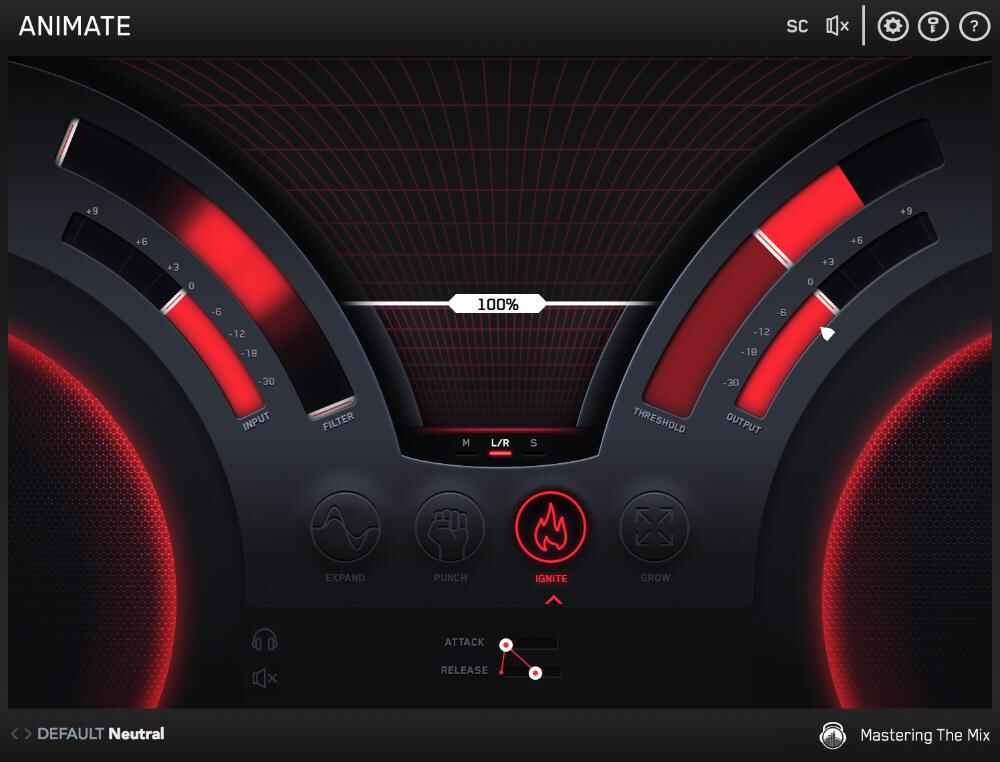 If you are looking for a dynamic harmonic exciter VST, Animate is worth a gander. It comprises four modules namely:
ANIMATE: EXPAND
ANIMATE: PUNCH
ANIMATE: IGNITE
ANIMATE: GROW
While each plugin is available only individually, we recommend taking a close look at Animate: Ignite which is one of the best exciter vst plugins you will need to spruce up your mixes with rich harmonic content.
You can dial in rich harmonic distortion based on the input signal and subtly increase the perceived loudness, presence and sheer power of your vocal, guitar or other instrument tracks without using a compressor. 
Animate can infuse a new lease of life into dull recordings and make them sound more expressive and colorful than before. 
Word of caution: Use Animate: Ignite sparingly to lift and energize your mix or individual vocal, guitar, bass guitar, or drum tracks. Going a bit over the top can make your audio sound a tad too bright.
Whether you are a seasoned mixing engineer or a beginner learning the ropes of music production, Animate: Ignite will come in equally handy.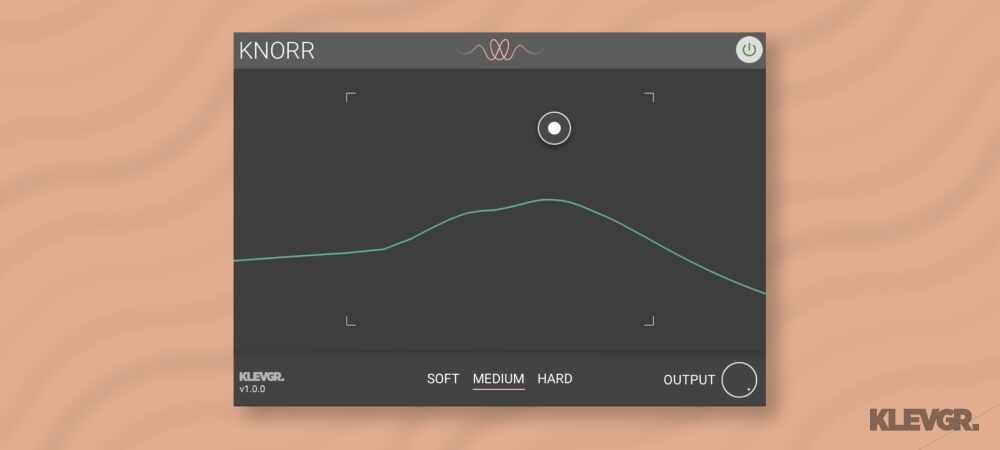 Rounding up our list of best exciter vst is Knorr, which is also known as a Bass Vitalizer since it can be used on bass channel tracks. 
If you want to add intensity and coloration to low frequency monophonic audio tracks such as Bass guitar, look no further than Knorr.  
It can also be used on other monophonic instrument tracks that have audio content in the low mid range of the frequency spectrum.
Knorr does so via its algorithm that can add overtones to low frequency audio tracks that is just not possible with filters or distortion. 
Knorr Features:
Great for monophonic instrument tracks such as Bass Guitar and tracks with decent low mid range.
Sports 3 distinct intensity levels for the algorithm.
Dial your custom tone with X/Y-pad in no time.
Best Exciter VST Plugins: Frequently Asked Questions (FAQs)
What is an Exciter plugin?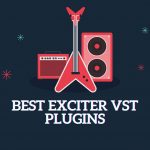 An exciter is a widely used tool in DAW music production. 
Available in VST, AU, and AAX formats, exciter plugins apply a soft harmonic enhancement, and tube coloration effects to audio tracks.
Exciter plugins make your mix, instrument channel tracks sound grittier and subtly brighter depending upon the harmonic content of the original pre-exciter tracks. 
Think of aural Harmonic enhancement to audio like spices is to food: if you overdo the exciter effect it can ruin your audio tracks or mix. 
Hence, it is pertinent to be careful with the amount of harmonic exciter you apply to your mixes and individual in
What does an Exciter Plugin do?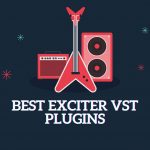 An Exciter can generate and add high-frequency audio content that is not part of the original audio signal.
Exciter plugins rely on a combination of distortion (also known as harmonic generator) and filtering to achieve the desired sound.
A modern harmonic Exciter VST sends the original audio signal of your vocal, guitar, or mix tracks into a filter (for example, high pass or bandpass) and then feeds it into the harmonic generator to enhance the harmonic aural content of your recording.
You can further add coloration to your newly generated harmonics via the Color parameter.
Next, the Exciter plugin mixes the rich harmonic signal back with the dry signal to maintain a natural, lush and smooth sound.