Violins are an integral part of both classical and contemporary modern music. Nowadays, they predominantly feature as solos in orchestral music, as well as in popular music in balladesque songs. To digitally recreate the lush tone of violins in your DAW, you will need violin VST plugins. 
It is possible to create realistic violin sounds with VST plugins that provide a sample-based playback and boast tweakable parameters for vibrato speed, bow speed, bow angle, bow position, vibrato depth, etc.
So, are you ready to find out the best violin VST plugins that are physically remodelled to emulate authentic Violin sounds? Without further ado, let's get started.
5+ Free Violin VST in 2022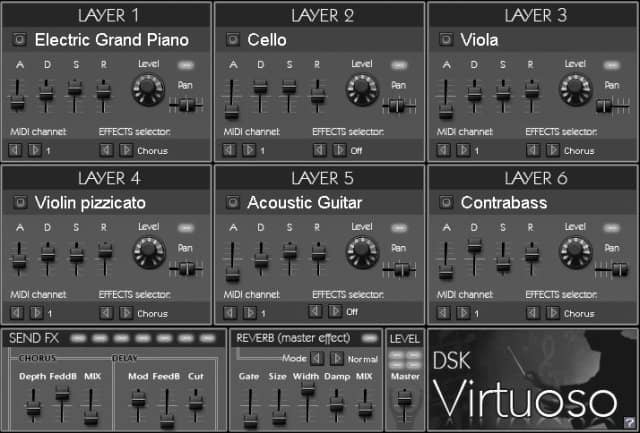 A multi-MIDI-channel module VST designed for classic orchestra instruments, DSK Virtuoso lets you play combinations of 6-layer instruments. 
It features a master reverb effect, 2 send effects for Chorus and Delay, and parameters to tweak Velocity response, ADSR, level and pan control across all the instrument layers.
DSK Virtuoso also features over 40 instruments in 6 categories that are perfect for composing orchestral music.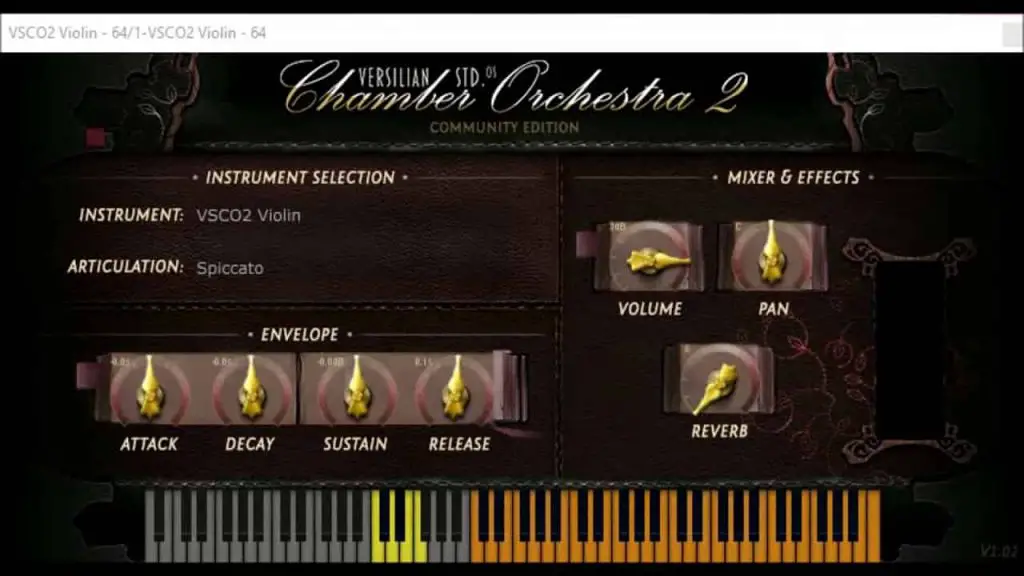 If you are looking for a violin VST with realistic textures and timbres, look no further than the VSCO2 Violin. It features a ton of unique accompanying instruments that will surely come in aid for composing orchestral music. 
We are talking about the likes of bass recorder, ethnic xylophone, circular alto horn and Chamber strings with a clean sound. What's more, each instrument offers possibilities for tweaking various articulations.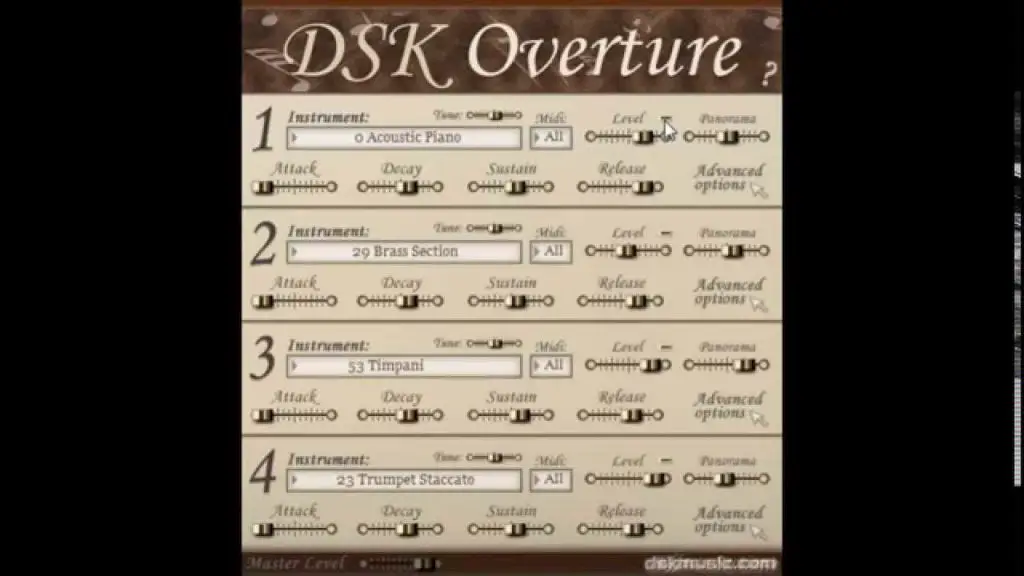 A windows only plugin, DSK Overture is a classic orchestra VSTi instrument that provides 4 layer sounds or 4 different instruments simultaneously. 
As well as violin, DSK Overture features a whole entourage of orchestral instruments that can create 4 layers (40 instruments, 1 drum kit, 10 internal combos). 
The instruments run the gamut from Violin, Acoustic Piano, Celesta, Glockenspiel, Vibes, Harpsichord, Church Organ, Harp, Flute, French Horn, Trumpet, Trombone, Piccolo, English Horns, Oboe, Clarinet, Bassoon, Tuba, Cello, ContraBass, Viola, and more.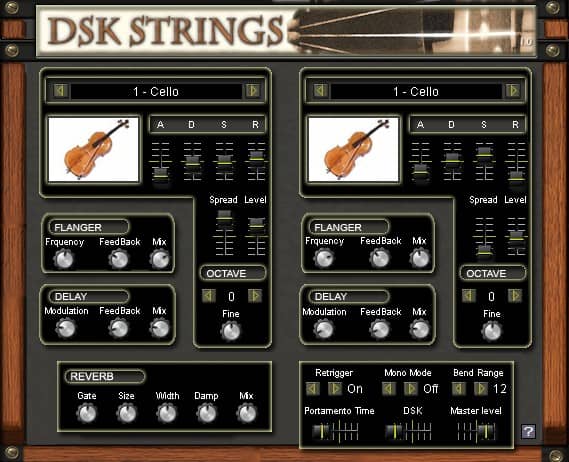 Another Windows only VST, DSK Strings is a classic Violin plugin that lets users play full 2 layer sounds or 2 different instruments simultaneously. Some of the instruments that it hosts include Violin, Cello, Contrabass, Viola and more.
It can create 2 layers, 22 waveforms and features micro-detuner effects such as flanger and Delay and supports midi automation. 
Note: You might also be interested in this exhaustive list of 77 Best Free VST Plugins where you can find all types of free Guitar plugins, Drum plugins, Synth VSTs and more.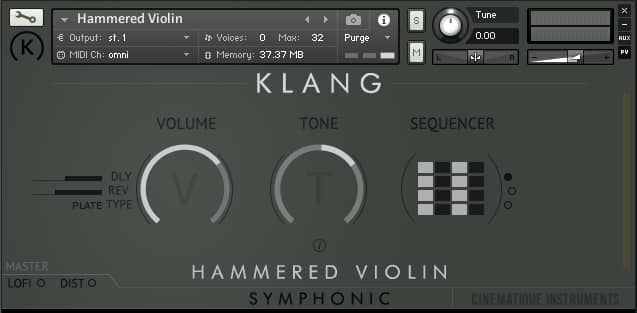 Rounding off our list of Violin VST plugins is Hammered Violin by Klang. It is a kontakt instrument that comprises free orchestral instruments such as violins, french horns, flutes, and more. 
Interestingly, these sampled sounds were captured by playing with unique and uncommon articulations or sending these sounds through dozens of modular effects to craft impeccable violin harmonies.
SEE ALSO: Best Ukulele VST Plugins