Pitch Shifting is a great technique to create twin guitar harmonies, designing 'offkey' soundscapes, and even play in perfect tuning. We have done an extensive roundup of some of the best pitch shifter VST for guitar that will come in handy while playing guitar solos, twin harmonies and even chord progressions.
These dedicated "pitch correction" plugins are often ignored but very creative sound design tools that can infuse new life into your guitar tracks and music production endeavors in general. So without further ado, let's get started.
5+ Best Pitch Shifter VST for Guitar 2023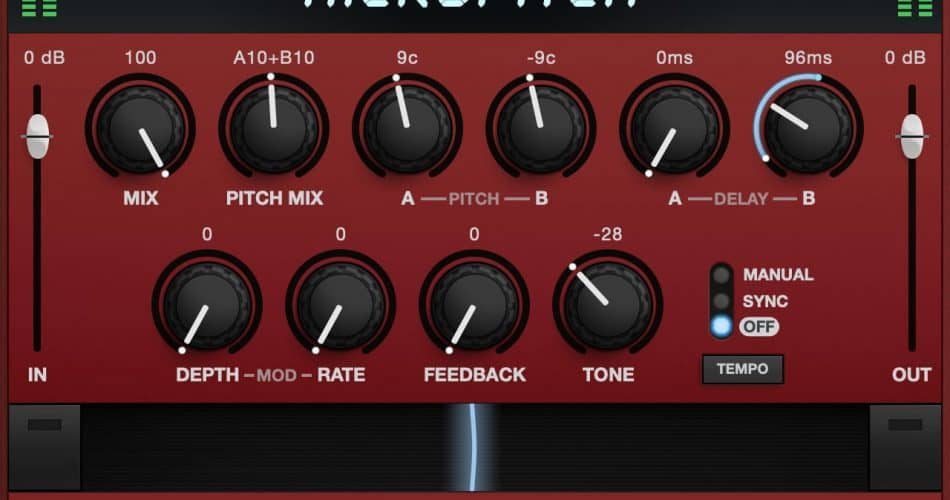 If you are looking for a plugin that can subtly fatten guitar tone, add delay layers with slapback, then Micropitch is a fine resolution pitch shifter worth its weight in gold.
An digital emulation of an effect pioneered by Eventide in the 1970s, Micropitch allows you to mix in detuned and delayed versions of your source guitar tracks (thereby doubling layers) and creating a stereo depth not heard or imagined before. 
What's more, Micropitch can also achieve quirky abrupt pitch dives, euphoric chorus effects and deep haunting echoes for the perfect avant-garde feel.
If you are into progressive rock or metal, Micropitch is definitely worth a gander.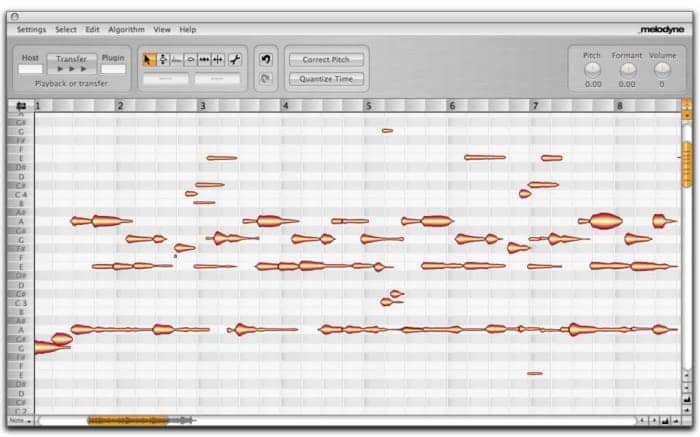 One of the most popular plugins on the market, Melodyne 5 is the quintessential pitch shifter VST that any budding or professional level music producer, must have in their arsenal of plugins.
For starters, Melodyne 5 analyses your audio recording and lines it up into easy notes for you to edit through on its pitch map.
Sporting a streamlined and neat GUI, Melodyne 5 offers tons of articulation possibilities for tweaking guitar solos with vibrato, slides, and bends to name a few.
Heck, you can even improve your bends and make a half-bend to a full semitone with perfect pitch intonation.
Yes, you can fix flat notes, and totally change the key of the melody, with ease and grace on Melodyne 5 which is hands down one of the best pitch shifter VST plugins of all time.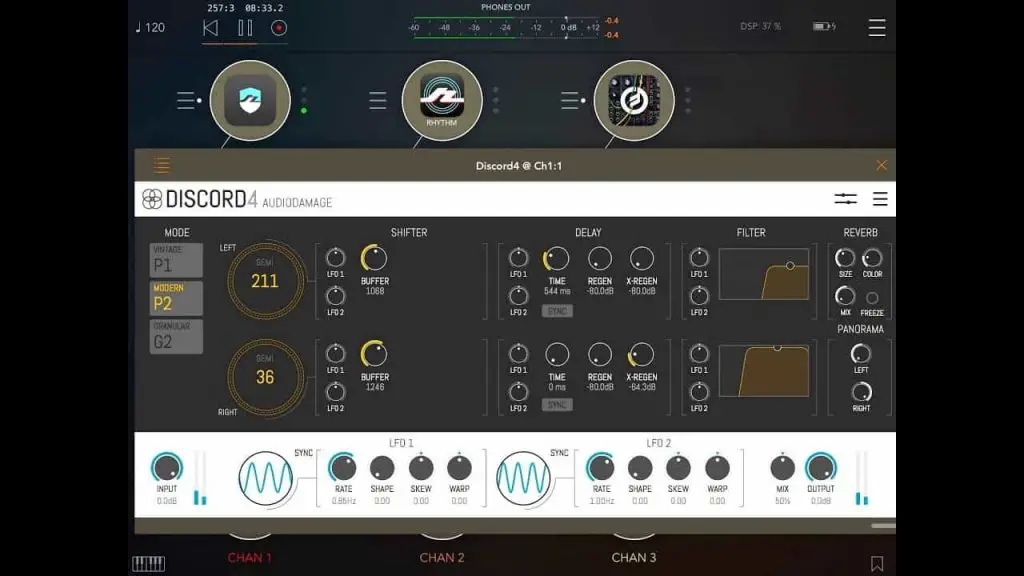 Modelled after the legendary H910 harmonizer by Eventide, Discord4 is a pitch shifting VST that comprises three separate algorithms. 
For starters, there's a "vintage" mode which is based on the original Discord algorithm modelled after the Eventide H910 and H949 harmonizers. 
Then there is a "clean" mode for achieving modern-esque pitch shifting sounds, and thirdly a "granular" mode that is best suited for adding experimental effects and layers.
All together, Discord 4 is an exciting pitch shifter plugin that can add a unique flair to your tracks.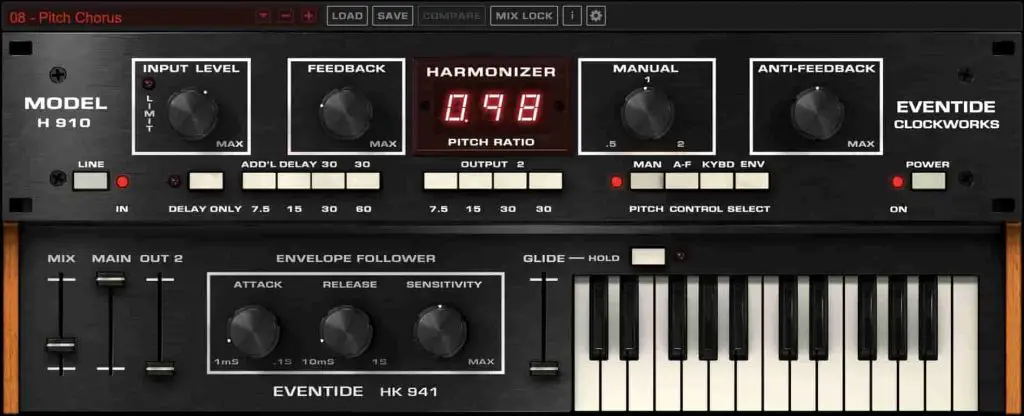 The world's first digital effects processor H910 has got a digital representation with the H910 Harmonizer VST which offers even more in depth pitch shifting, modulation and delay combinations than ever before.
From bands like AC/DC to legendary solo artists and songwriters such as David Bowie and Frank Zappa, they have all used the H910 Harmonizer in their songs and you too can emulate their songwriting quirks with the H910 Harmonizer VST. 
The H910 Harmonizer is one of the best pitch shifter VST plugins for creating specific perfect harmonies, musical intervals, stereo spread guitars, add slapbacks to vocals and even fatten up snare drums.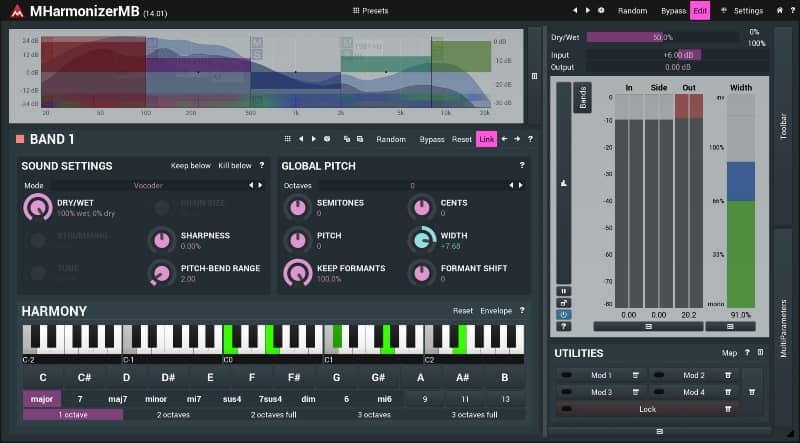 Rounding off our list is Mharmonizer MB by Melda Production: a nifty pitch shifting and multi-voice harmonizing plugin that widens and embellishes your recordings, and even incorporates subtle bass drum subharmonics. 
What's more, MHarmonzier MB comes with formant adjustment, up to 120 voices, multiple inbuilt harmonizing algorithms, and strumming effects making it a versatile pitch shifter and harmonizer VST.
SEE ALSO: Best Phaser VST Plugins