Looking for some useful FL Studio Electric Guitar plugins? You are at the right place. We have done a rundown of some of the best Electric Guitar VST plugins for FL Studio that will ramp up your music production endeavors especially if you are an ardent FL Studio user.
These FL Studio Electric Guitar plugins sound quite realistic and help you derive a plethora of expressive guitar tones without busting the bank. 
So, are you ready to find out the best electric guitar VST plugins for FL Studio and revel in all around guitar mayhem? Without further ado let's get started.
5+ Best FL Studio Electric Guitar Plugins 2023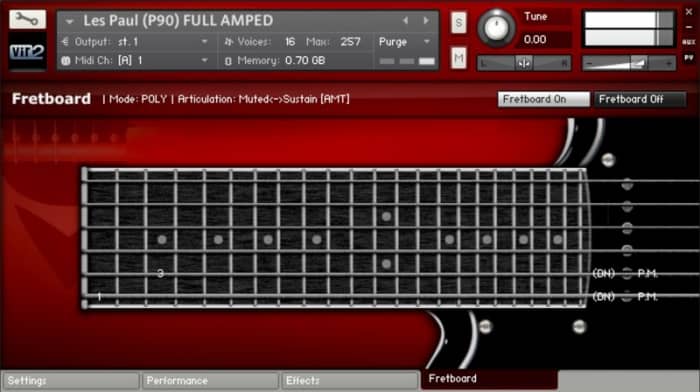 A top-tier electric guitar VST by Vir2 Instruments, Electri6ity boasts 8 different guitars that run the gamut from Strat, Tele, Rickenbacker to Les Paul and 8 virtual sampled guitar amps that can massively spruce up your lead guitar and rhythm guitar parts. 
Electri6ity comprises combinations of strummed, picked, upstroke and Downstroke guitar picking styles to help guitarists hone in on their bespoke guitar tone in a jiffy. 
What's more, you can make use of its Polyphonic, Legato and Monophonic playing modes and add crafty articulations in your playing with Sustain, organic pinch harmonics, Ghost notes, half mutes and more.
There is also an option to make your guitar sound even more realistic and natural by tweaking velocity layers to simulate a natural picking and strumming flow.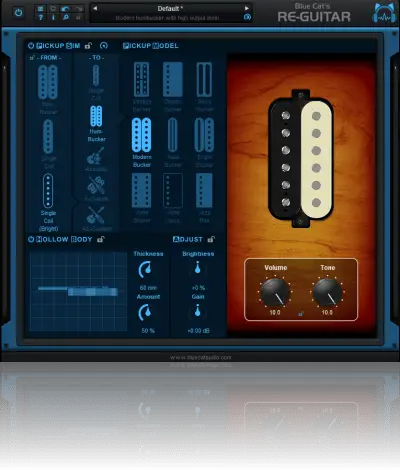 Touted as one of the best FL studio Electric guitar plugins for fans of bright and jangly plucked guitar sounds reminiscent of fender stratocasters, Re Guitar by Blue Cat is a cut above the rest.
For starters, Re Guitar evokes pleasant and clean guitar tones popularized in the 1960's as well during the late 80's Madchester and 90's early Britpop era.
You can seamlessly dial in the tone, timbre and twang of a vintage Strat with Re Guitar at the helm. It can emulate tons of strumming patterns and chord variations. 
What's more, Re Guitar also features a gamut of acoustic guitar simulations making it a compact plugin for dedicated guitar players using FL Studio.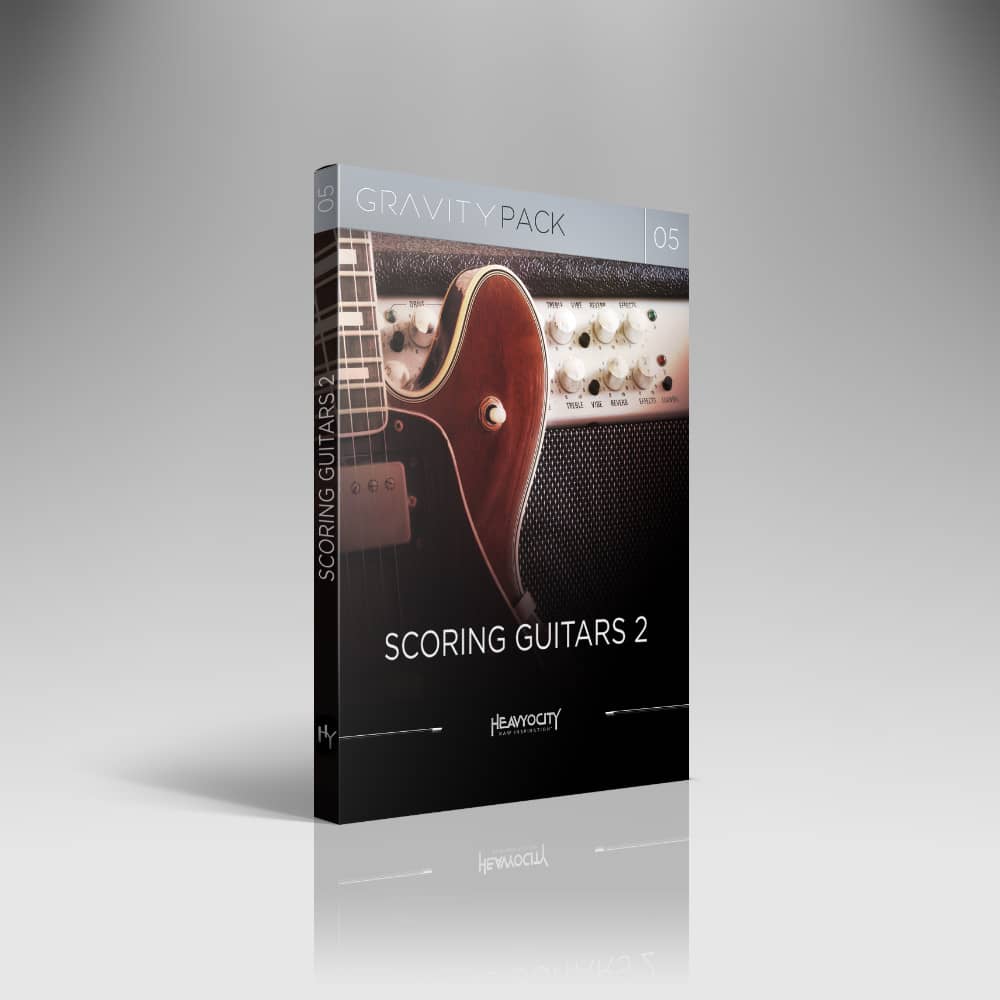 If you are a fan of cinematic guitar chimes and otherworldly guitar soundscapes, look no further than Scoring Guitars 2 by Heavyocity. 
A film scorer's dream come time, Scoring Guitars 2 is a nifty FL Studio guitar plugin can help you craft soaring melodies, lay down huge background scores that fit across several genres of guitar music, from post rock to metalcore.
You can add ethereal reverb, bouncy delays, bass and a gazillion guitar riffs with rich tonality and artefacts for ambient background music and pads.
All in all, it is one of the best guitar VST for FL studio if you are into cinematic music production. 
SEE ALSO: 10 Best Free VST Plugins for FL Studio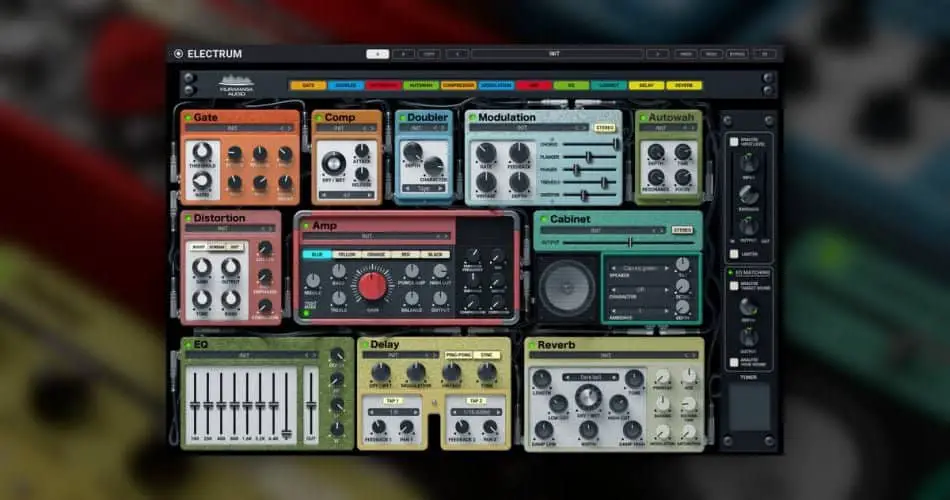 If you are looking for a full suite of electric guitar essentials in one compact VST plugin, Electrum is worth its weight in gold.
For starters, Electrum comprises over 300 guitar cabs, 5 diverse guitar amps with varying levels of distortion, gain and other parameters that will give you an advantage for sculpting custom electric guitar tones. 
You can emulate a melange of expensive guitar cabs, guitar playing styles, and guitar tones for both lead as well as rhythm guitar tracks.
Not to mention, it comes with tons of guitar effects such as Reverb, delay, EQ, as well as modulation effects including tremolo, chorus, flanger, and phaser.
All in all, Electrum is one of the best FL Studio Electric guitar plugins if you are looking for a comprehensive guitar VST for music production.
SEE ALSO: Free Guitar VST Plugins for FL Studio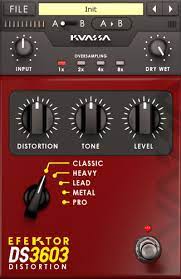 Rounding up our list of the best electric guitar VST plugins for FL Studio is Kuassa's Efektor Distortion, a staple for metal producers looking to rev things up.
If you are a metalhead looking for a great sounding VST for recording heavy riffs and shred guitar solos, Efektor Distortion is definitely worth a gander.
Modeled on 30 legendary guitar pedals, Efektor Distortion comes with  three solid distortion devices namely: FZ3603 Fuzz, DS3603 Distortion, and the OD3603 Overdrive.
It offers minimal latency and super intuitive user interface through which you can dial in a crushing guitar tone suitable for all genres of metal music.