A transient shaper VST plugin adjusts the envelope curve and transient response of an audio signal. Many producers also use these plugins to remove mic bleed, reverb as well as add grit and shape dynamics of any audio recording. 
What's more, some of the best transient shaper VST plugins can also sharpen or soften the sound as soon as it starts playing and stretch or shorten the decay of the sound with precision. So, are you ready to unravel some great transient shapers? Without further ado, let's get started.
5+ Best Transient Shaper VST 2023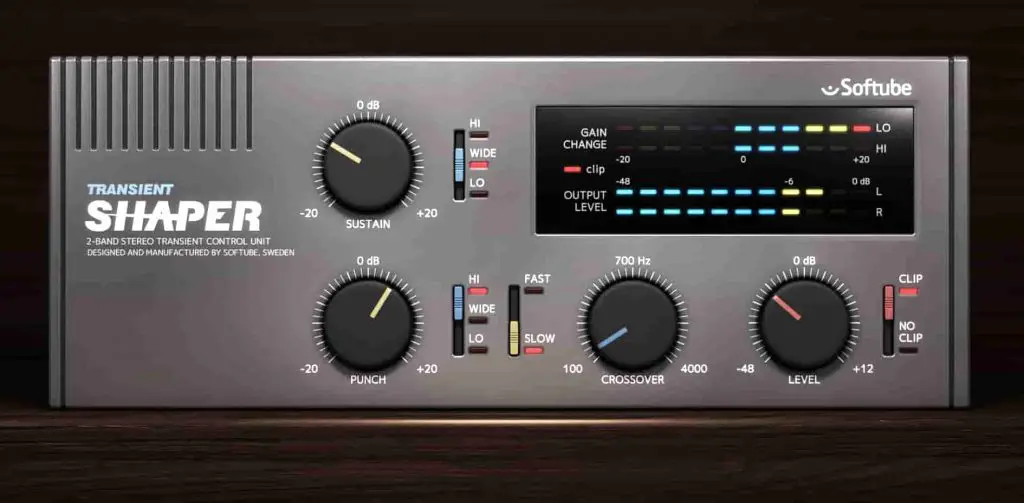 Softube has a reputation of making useful VST plugins and their Transient Shaper is no different.
This dual-band designer provides a ton of flexibility in terms of control and lets you tweak the whole frequency spectrum, and individually process the highs and lows.
Especially when you are mixing, the Transient Shaper can add a touch of loudness to your mix to sound at par with professional records without compromising on harmonic density.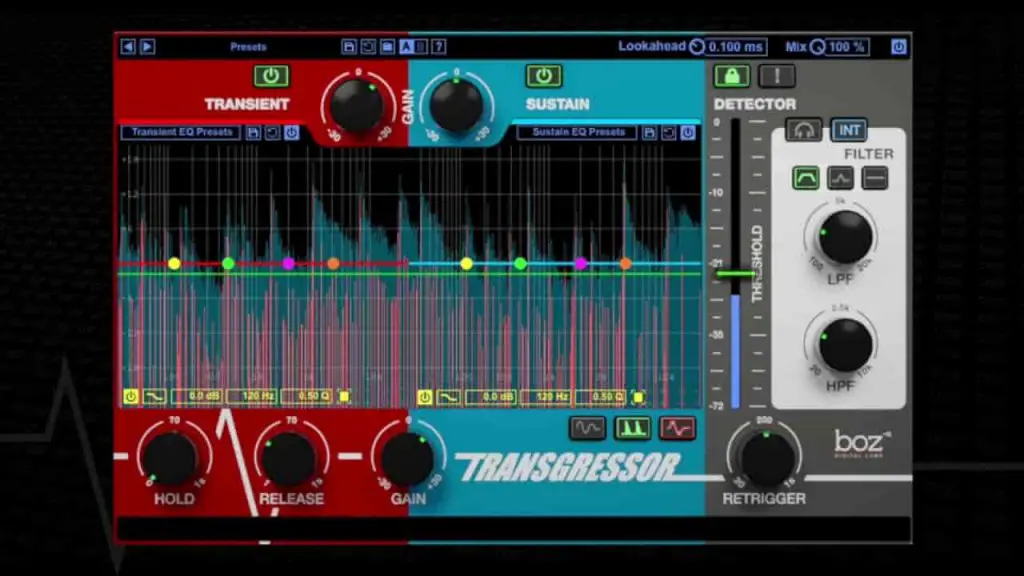 Transgressor 2 combines traditional transient shaping techniques with two 4-band equalizers so that you have the necessary power to apply EQ attack and sustain individually. 
For example, you can craft the sound of your drums or guitar tracks any way you want, whether it's through subtle enhancement of a lead guitar tone or changing the sound of an entire kit.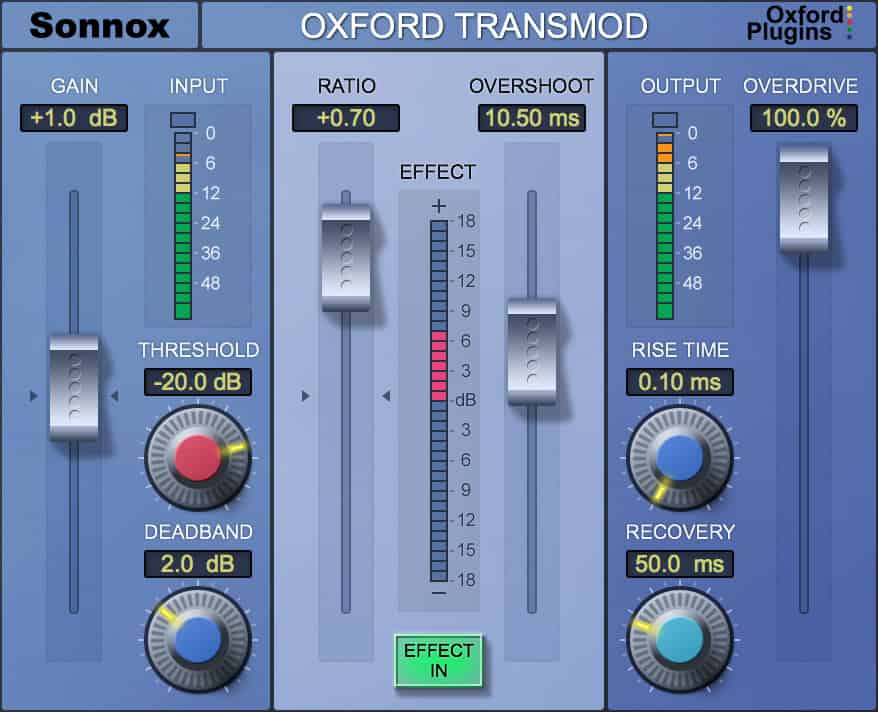 The Oxford TransMod is a known transient shaper VST that can intensify or soften attacks and transients as well as increase/decrease room ambience effect via easy-to-use control parameters.
Furthermore, the Oxford TransMod can make your audio track (such as a guitar lead or rhythm guitar) sound extra loud with extra aggression by adding rich harmonic distortion.
Coupled with its Overdrive feature and an extra 6dB of peaks max, your instrument tracks and even mixes can sound loud at a professional level without clipping or unwanted sibilance.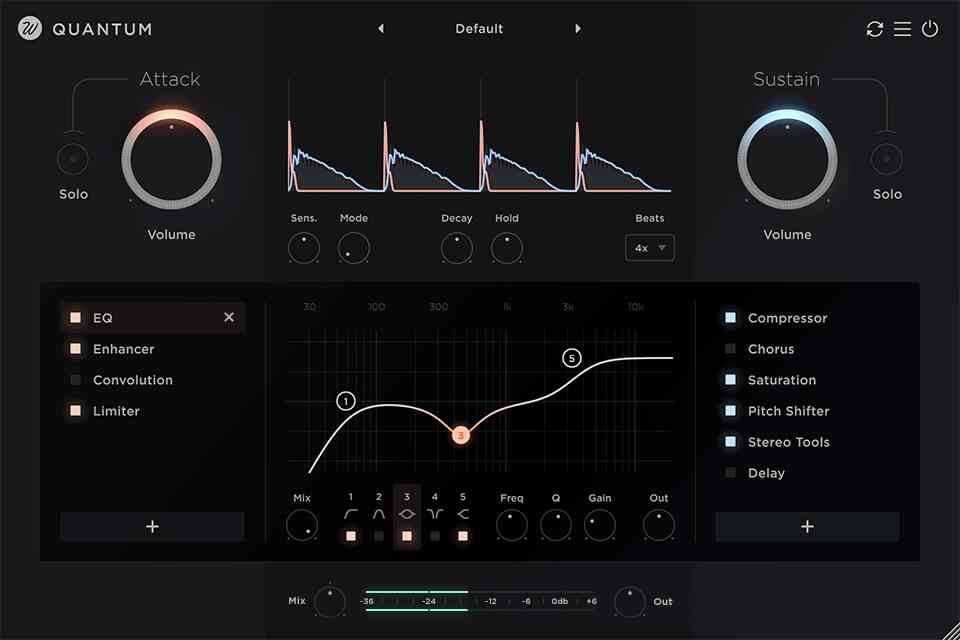 A multiband transient shaper VST by Waves Factory, Quantum automatically detects and classifies transients of your audio signal so that you can sculpt sounds for different frequency ranges.
What's more, each band comprises a clipping circuit for crafting punchy sounds/tones and bypasses the possibility of peak overages. 
Quantum comprises 16 built-in DSP effects namely Compressor, Chorus, EQ, Flanger, Lo-Fi, Phaser, Pitch Shifter, Vibrato and Saturation, etc.
SEE ALSO: Best Noise Gate Plugins for Guitar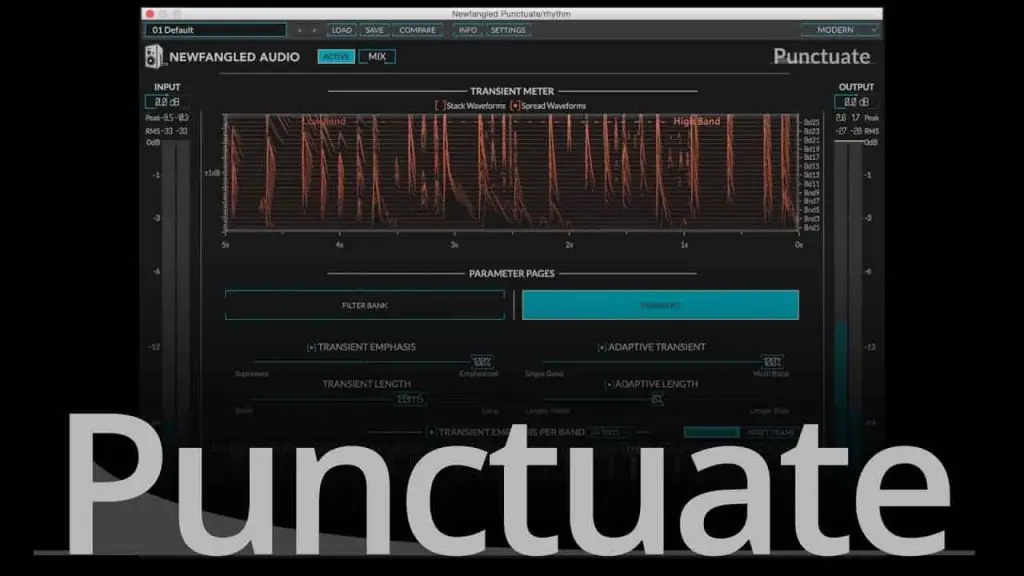 Rounding off our list of transient shaper VST is Punctuate, a multi-band transient shaper plugin designed on the lines of the critical bands in the human ear. It is very easy to use and yet quite powerful in its approach of transient modulation.
With just 4 control parameters of Punctuate, you can control the transient emphasis and suppression of 26 critical frequency bands. 
What is a Transient?
A transient is a short burst of sound that is non-tonal and occurs during the first attack phase of a waveform.
Such a sudden peak in amplitude contains higher frequencies than the harmonic content and body of the sound.
Transient shapers shape the attack and sustain of audio recordings, in a stark contrast to compressors, without affecting the level.
They are necessary for sculpting sounds, fixing recording problems as well as balancing presence.