Having to deal with unpleasant hisses and squeaks in your recording after multiple guitar takes is pretty annoying. Getting rid of such noise is very important if you want a clean sounding mix. But, we cannot spend countless hours trying to record multiple takes. In such cases a noise gate VST is the best solution.
While there are endless plugins strewn about on the market, we have picked the best noise gate VST plugins that can make your life easier. Now that the basic concepts of noise gate are clear, let's get started.
5+ Best Noise Gate VST 2023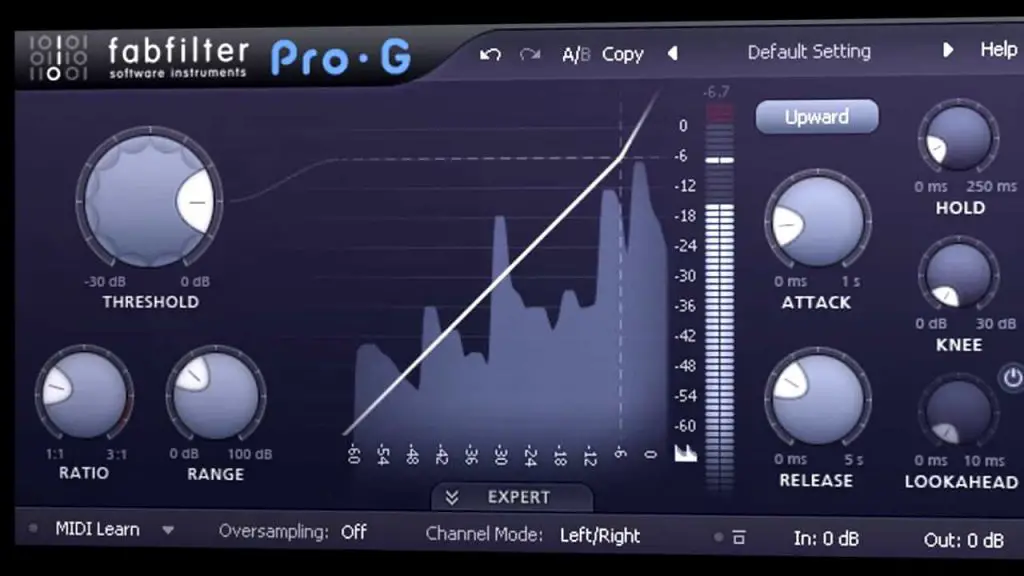 Easy to use with simple dials for controlling the parameters, Pro G by Fab Filter is a powerful VST that comes with 6 different algorithms and incorporates mono, stereo and side processing.
It doubles up as an expander plugin and can easily switch back and forth between being a noise gate and expander VST.
Not to mention, it's NOT CPU intensive at all and the noise gate kicks in real time when applied.
Moreover, you can use some of the starter presets for applying noise reduction to any guitar track (acoustic or electric) and do away with all the hassles of minimizing sibilance.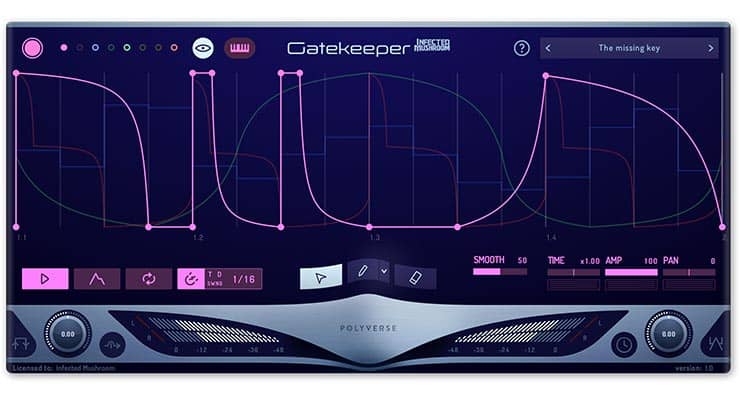 Gatekeeper packs in a ton of features that make it one of the best noise gate VST plugins. It includes 8 independent envelopes suitable for rhythmic gating purposes.
Despite an array of control parameters, beginners will not be left dumbfounded as the UI is spic and span with well defined control switches.
Not to mention, there are 100+ presets to choose from so you don't have to dive in and create customized noise gates for separate audio tracks in your mix.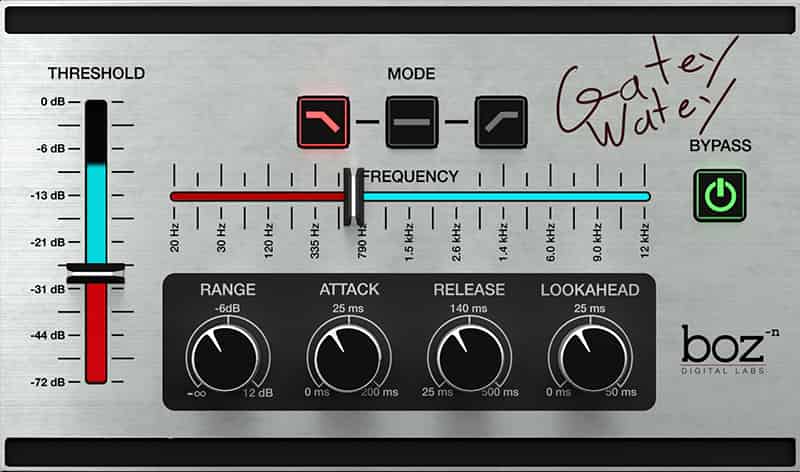 Quite different from normal noise gate plugins, Gatey Watey offers a unique approach to scoop out noise from your recordings. That is, it can smoothly gate separate frequencies of your audio recording between low, mid and high modes.
That doesn't mean that it is devoid of the usual parameter controls such as Threshold, attack, release, etc. found in noise gate VSTs.
You can apply any of the aforementioned Noise gate parameters in this plugin as well and fine tune the intricacies to cut out unwanted sibilance.
Gatey Watey also offers a possibility to get a little more creative with sculpting sounds and how unwanted clips, noise and hisses are treated within your mixes.

Designed for ease of use in mind, SSi Pro Analogue Gate is a no frill attached gate VST for Windows that does exactly what a lightweight noise gate is supposed to do. Eliminate pops, hissing and unwanted background noise from your channel tracks or mix.
Especially for beginners learning the ropes of music production, using noise gates with complex interfaces and dozens of control buttons can get really confusing. 
SSi Pro Analogue Gate alleviates that with a simple and stripped down user interface that offers reliable and powerful gating solution inside your DAW with zero latency. It also comes with a VU meter.
Note: This is a 32-bit plugin that can be run on 64bit system DAWs such as Ableton Live, Cakewalk Sonar, FL Studio, Presonus Studio One, Renoise, and Cubase using their built-in bridging.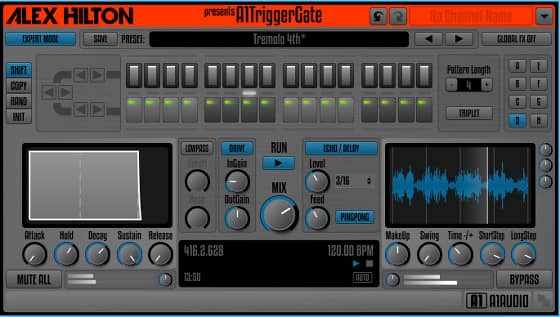 Rounding up our list is A1 Trigger Gate which is renowned for triggering audio with a gated sound.
It is a free noise gate VST that also provides unhindered access to guitar effects such as reverb, delay, distortion, filters, etc.
What's more, A1 Trigger Gate also comes with a nifty inbuilt pattern sequencer with 4 or 3 beats that are divided into 16th notes and 8th note triplets respectively. If you are short on budget, this free gate should definitely be worth checking out.
SEE ALSO: Best Pitch Shifter VST Plugins for Guitar
What is a Noise Gate VST?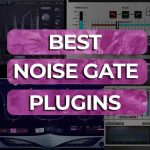 A noise gate VST is an audio effects plugin that doesn't allow sound through the gate above or below a set threshold. Think of high transients. 
The level at which the noise gate kicks in is controlled by Threshold.
If the noise gate is open and the sound is above the threshold, it will let the sound go through. 
However, the noise gate closes if the sound is below a set threshold so that no sound goes through. Likewise, there are attack, release and hold controls. 
While Attack controls the speed at which the noise gate sets in, Release controls the length of time the noise gate will fade out for.
And, hold controls the duration till which the noise gate remains closed.