Looking for the best bass compressor plugins? You are at the right place. We have done a lowdown on some decent bass compressor VST that will add sublime compression to your bass guitar channel tracks and mixes.
Some of the best bass compressor plugins on our list can exquisitely fine tune the loudness of lower frequencies in your mixes and boost the often overlooked low end. So, without further ado, let's get started.
5+ Best Bass Compressor Plugins 2023


Renowned plugin maker Softube has its own emulation of legendary FET compressors. Aptly called FET compressor, this plugin comes in handy for deeper gain reduction that is helpful for bass guitar tracks. 
What's more, FET compressor adds rich distortion (on the lines of a distressor) to your bass guitar tracks that lends nice grit and energy suitable for rock and metal mixes.
Especially, if you want to ignite the low end of your mix, embellish lower bass frequencies and make them bloom, you can trigger the sidechain filter. 
FET compressor can also come in handy as a drum compressor especially on drum bus tracks. 
Not to mention, FET compressor boasts parallel compression which can be controlled via Parallel inject feature.
SEE ALSO: Learn how to use a compressor VST properly

An emulation of the classic British Royal Compressor from the Beatles era, Royal Compressor VST is famous for its true vintage sound and analog ethos. 
For starters, Royal Compressor comes with warm and pleasant valve saturation that can be tweaked at whim and offers subtle compression to your bass guitar tracks. 
Further, you can also trigger Vari Mu compression and add some pleasant and warm compression on your bass, drum channel tracks and bus channels.
All in all, Royal Compressor is one of the best bass compressor plugins that can infuse new lease on life to your bass guitar channel tracks at 64-bit audio quality at any sample rate with CPU-friendly operation.
SEE ALSO: 5 Best SSL Compressor Plugins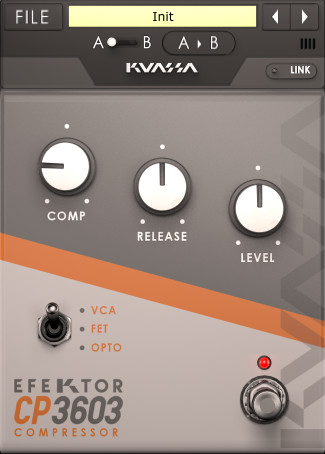 Modeled on several classic compression pedals, Efektor's CP3603 compressor is the perfect accompaniment for bassists that boasts dual-mono mode, bypass switch and a host of other features.
CP3603 comes with 3 types of compression styles namely: VCA (Voltage Controlled Amplifier) for super fast and clean bass track compression; FET (Field Effect Transistor) for adding coloration and aggressive compression, and Opto Compressor for adding grit and tightness to your bass guitar tracks and mix.
All together, CP3603 is a decent budget bass compressor VST with a simple and easy-to-use graphical interface for beginners.
SEE ALSO: 5 Best Multiband Compressor VST Plugins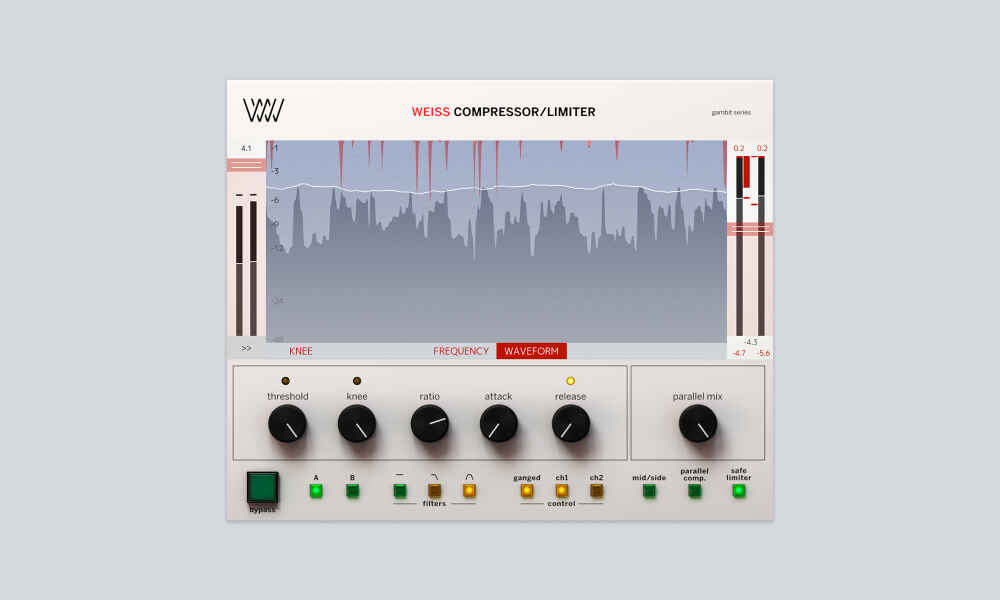 If you are seeking a decent compressor VST to enhance the loudness of your bass channel tracks to an appropriate level without adding unwanted artefacts and sibilance from the limiter, look no further than Weiss Compressor/Limiter. 
For starters, mastering engineers prefer using Weiss Compressor/Limiter because of its sheer clean and dynamically compressed sound even when pushed hard. 
Weiss Compressor/Limiter comes with 2 new and advanced limiter algorithms that offer complete control to beginner producers learning the ropes of music production.
Sporting a spic and span and intuitive graphical user interface with stunning visualisations, Weiss Compressor/Limiter is a must have tool for bass compression.  
SEE ALSO: 5 Free Multiband Compressor Plugins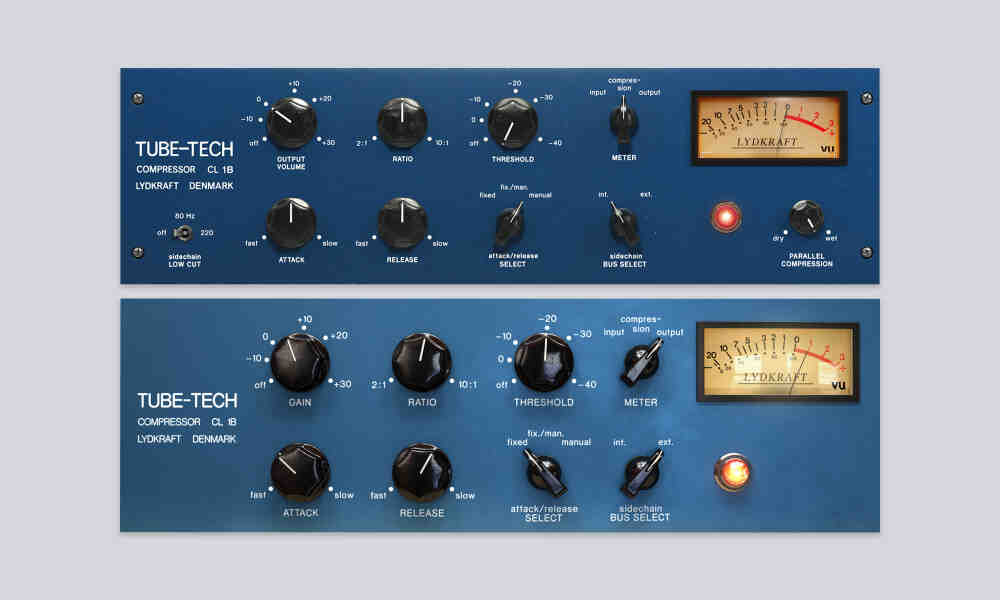 Rounding up our list of best bass compressor plugins is Tube-Tech CL1B, which offers a blend of warm opto gain reduction.
For starters, Tube-Tech Mk II Compressor Collection boasts two compressors namely, original legacy CL 1B compressor and the modern CL1B Mk II compressor.
What's more, the Tube-Tech CL 1B collection comes with parallel blend feature and side-chain low-cut filters.
You can use Tube-tech CL1B for compressing tracks across a slew of genres that run the gamut from rap, hip hop, EDM to classic rock, and metal. 
Interestingly, the previous graphical user interface of Tube-Tech CL1B was overhauled and replaced with a slick new GUI that looks every bit majestic.