Want to create beautiful chord progressions and melodies inside your DAW? Need some musical inspiration? These chord generator VST plugins will help you in your music composition endeavors. Not to mention, you will also be able to learn music theory from a new perspective.
Creating chord progressions can be tricky and tedious sometimes. With chord generator VST at the helm you can easily edit and tweak your chords and craft a masterpiece in no time.
So are you ready to dive into our list of the best chord generator VST plugins that are suitable for beginners and professionals alike? Without further ado, let's get started. 
5+ Chord Generator VST 2023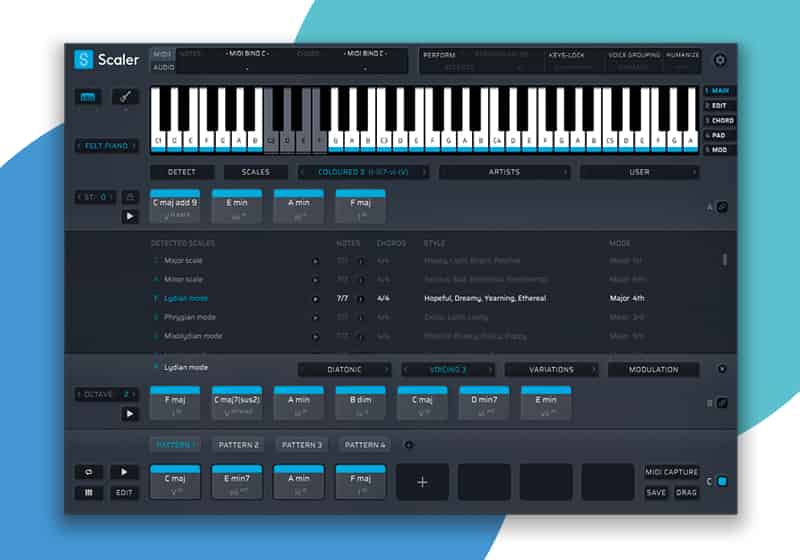 Scaler 2 can discover your song's key and map out scales and chord sets. It boasts tons of chord sets based on genre, artist, and even mood (major key/minor key/diminished/augmented).
Beginners and newbie composers starting out in music production will immensely benefit from Scaler 2's chord variation and explorer tools to compose songs involving advanced chords.
Beginners can use this plugin without even delving into the complexities of music theory. Scaler 2 lines up chord suggestions based on modes, scales, and styles so that guitarists can compose engaging chord progressions easily.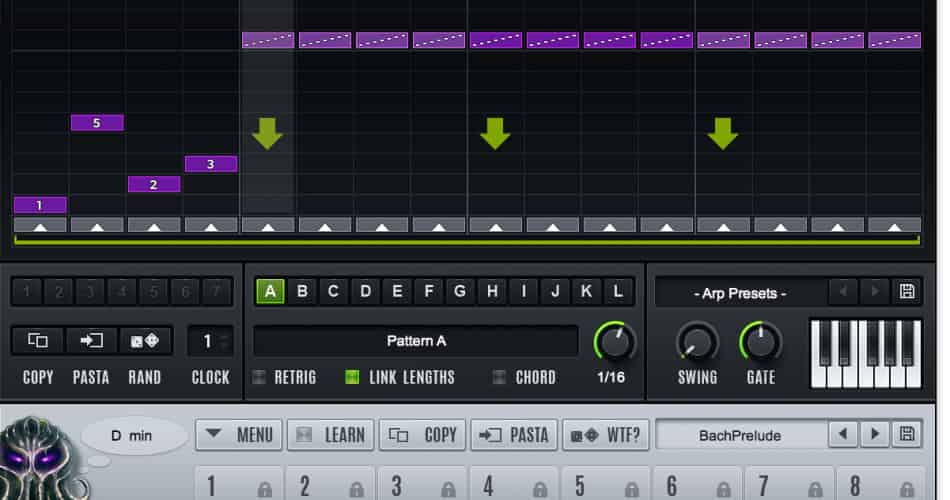 Cthulhu is a MIDI-generated VST that doubles up as a nifty chord generator as well as an ARP generator. However, you will need to route Cthulhu to an instrument such as guitar or synth for it to operate seamlessly.
Cthulhu features a responsive graphical user interface with an arpeggiator stacked on top and a chord generator tool in the bottom.
The chord generator comprises 150+ presets, and playing a single note on your guitar can generate tons of tasty chords with velocity variations within the scales for a more humanistic feel.
All in all, Cthulhu is one of the best chord generator VST plugins that allows musicians to experiment with chord progressions and memorize musical theory in a fun way.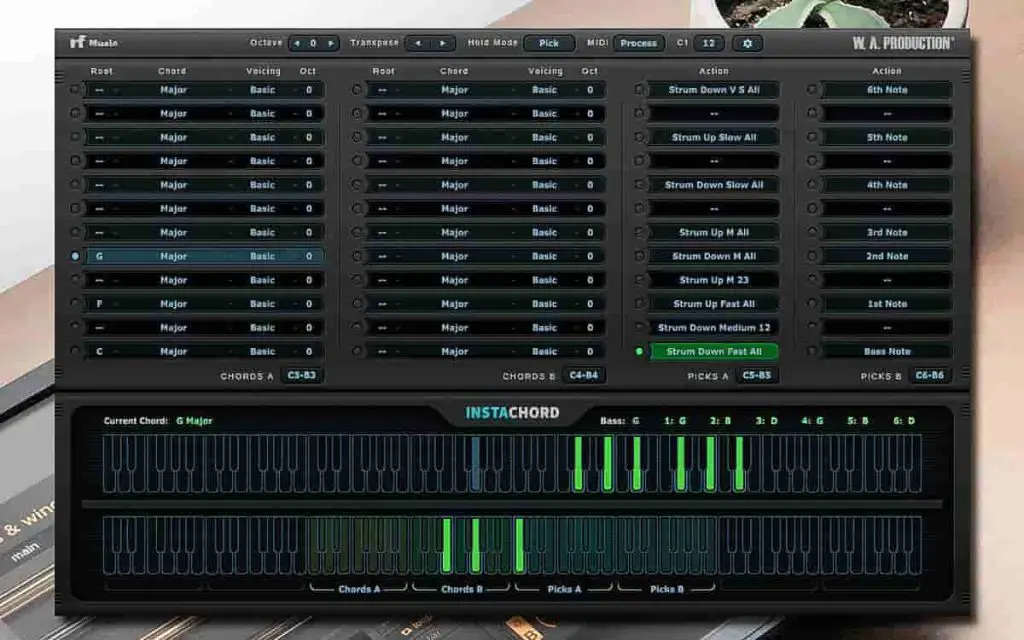 Want to instantly create chord progressions from scratch? InstaChord will be your numero uno chord generator of choice that can easily create tons of chord sets and progressions for you.
Sporting an intuitive GUI and dozens of presets, InstaChord gives you a smooth head start if you are a beginner still learning the ropes of musical theory and production.  
Simply assign a key (including minor keys) and InstaChord will generate all possible musical combinations of multiple chords, and voicing options attuned to chords in just a few seconds.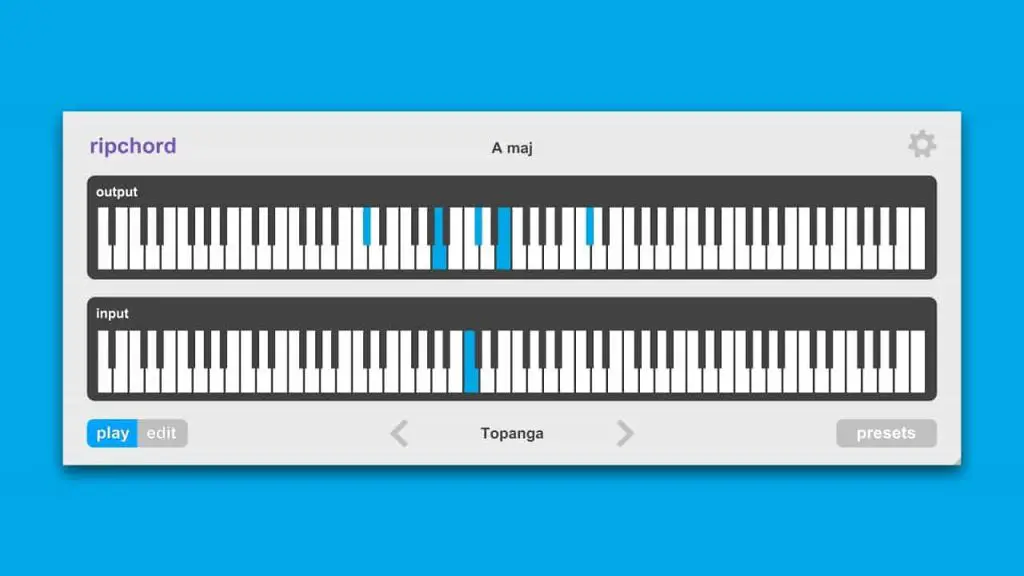 A free MIDI chord generator plugin for crafting and remixing chord progressions, Ripchord lets musicians create bespoke chord presets from scratch, and fiddle with community presets.
What's more, you can import MIDI files which contain chords and Ripchord can automatically create a preset from it. 
Composing songs after loading a preset is really the easiest part as you just need to play single notes and Ripchord will trigger full chord progressions. Voila!
SEE ALSO: Best Harmonizer VST Plugins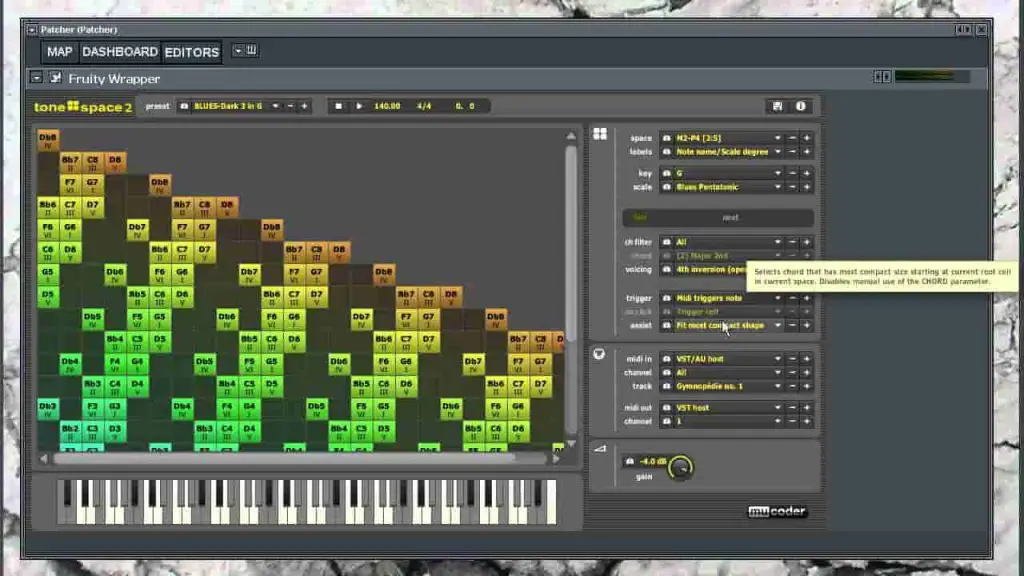 Rounding off our list is a free chord generator VST called Tonespace which  doubles up as a visualizer. It is a great chord VST to use for understanding scales and chord progressions in a structured manner.
Tonespace's grid-like GUI and fit-to-scale can come in handy for beginners. For starters, it offers a plethora of chord inversions, scales, types of chords hence the possibilities for creating marvelous chord progressions is endless.