Impulse responses have been around for a while. However, capturing the sound of a legendary speaker cabinets, and expensive microphone for impeccable guitar tone seems to be the latest fad visible on high end stompboxes that come with IR loaders. If you were looking for the best impulse responses for guitar, then you have come to the right place.
Your guitar's tone is affected by a number of factors apart from amp settings. Speaker cabinets and mic selection are two of the biggest factors.
A guitar playing through a 4×12 cabinet will sound noticeably different than the same guitar played via a 8×12. Likewise, your guitar recording will sound different on different mics with variable positioning.
This is where Impulse response (IR) comes into the picture. An Impulse response is the measurement of an output that reacts to a short burst of input signal (the impulse). Usually, Convolution reverbs use impulse responses to generate their sounds by digitally recreating the sound from an acoustic environment.
Some of the best impulse responses for guitar also utilize the same logic with guitar cabinets and microphone IRs. 
An audio engineer captures the sonic fingerprint of an analogue guitar rig and then reproduces it digitally in the form of WAV files. Lately, lots of producers, hobbyists, companies and studios have launched their own IRs on the market. 
As a result, there are hundreds of impulse responses to choose from such as reverb IRs, bass IRs and sifting through them takes a lot of time. Which is why, we have curated only the best impulse responses for guitar that straddle multiple genres of rock and metal. Without further ado, let's get started fellas.
5+ Best Impulse Response for Guitar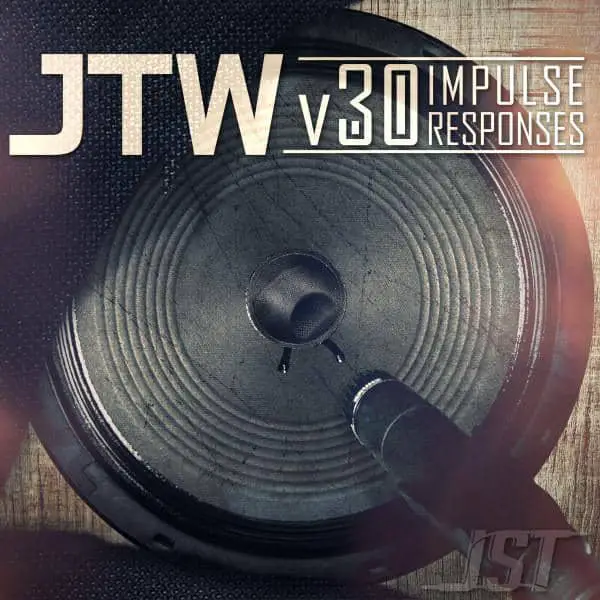 Joey Sturgis Tones VST plugins have already established themselves in the world of metal and rock music.
Did you know they have also released a solid "mix-ready" guitar cabinet impulse collection? Now you can easily recreate the filthiest gnarliest distortion tone within just a few clicks.
This IR pack includes 30 mix-ready impulse responses that were sampled using some of the world's most expensive gear. Get on it!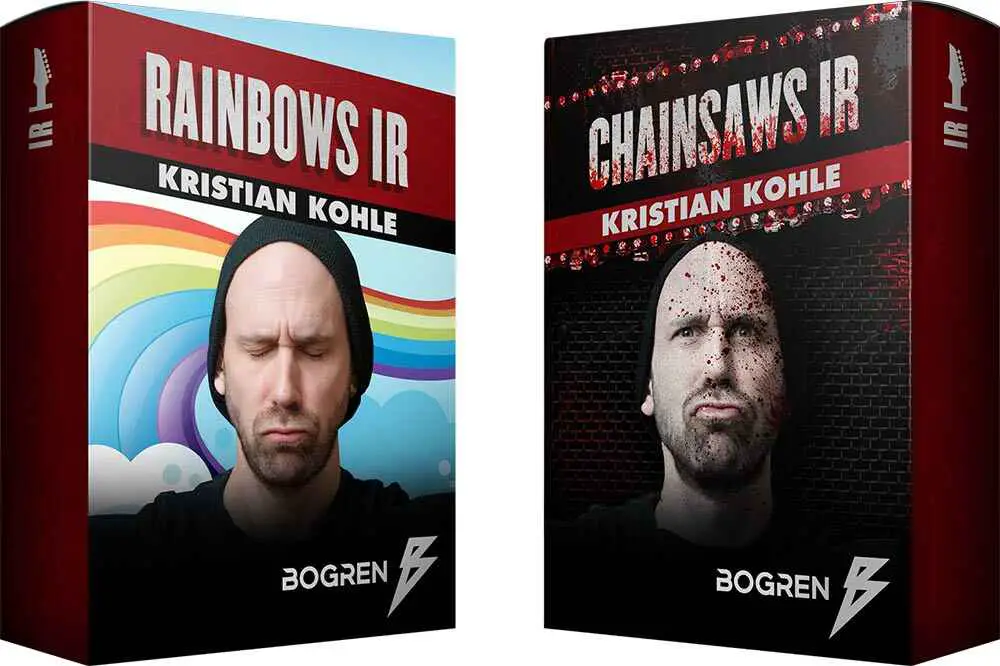 A masterpiece by noted producer, songwriter and mixing engineer, Kristian Kohle Rainbows and Chainsaws IR pack boasts a collection of IRs for heavy music enthusiasts.
If you are a metalhead who loves to play downtuned guitar with chugging riffs, Kristian Kohle: Rainbows and Chainsaws is one of the best impulse responses for guitar.
This collection of IRs comprises 13 Studio IR's for modern metal and 15 IR's for brutal downtuned guitars each with their own beastly sound.
You can either use just one IR with your current stompbox/amp setup or combine IRs to create phantasmic heavy guitar tones for days. 
What's more, you can also use the clean guitar IRs in the form of acoustic guitar interludes or bridge section of your compositions.
You can use these IRs with popular multi-fx floorboard processors such as Boss GT 1000, Quad Cortex, Line 6 Helix, Headrush Gigaboard, Kemper Profiler to name a few.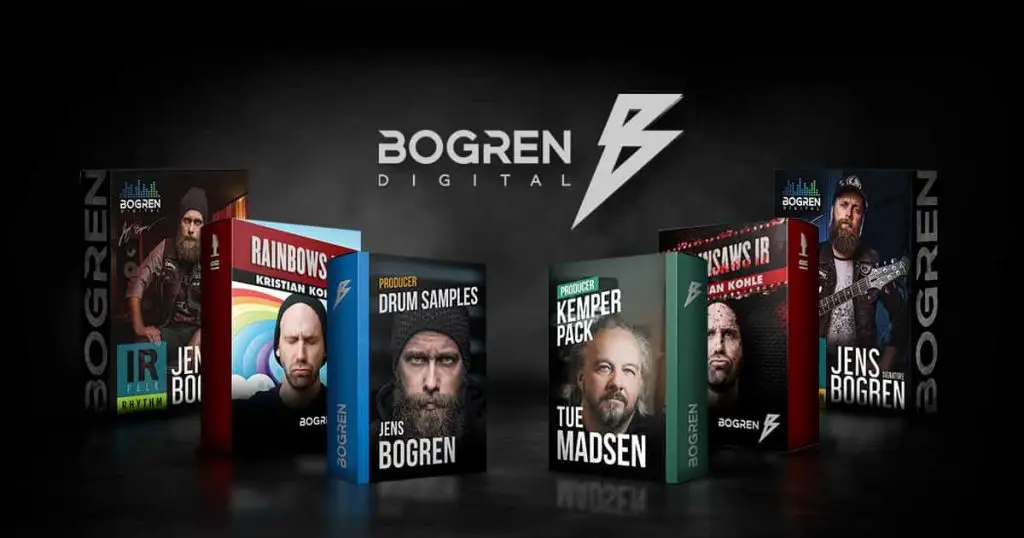 Bogren Digital IRs were recorded by Swedish producer/engineer Jens Bogren who has previously worked with metal legends such as Opeth, Dimmu Borgir, Between the Buried and Me and more.
This pack of over 30 mix-ready impulse responses feature some really gnarly downtuned guitars encapsulating tones on some of metal's greatest records over the years.
So if have a downtuned guitar with Drop A, Drop B or Drop C tunings, you will want to create a filthy guitar tone on those lines, this is one one of the best guitar impulse responses out there.
These impulse responses are also compatible with Line 6 Hx Stomp/Pod Go, Boss GT 1000, Quad Cortex, Headrush Gigaboard, Kemper Profiler and other multi-fx processors.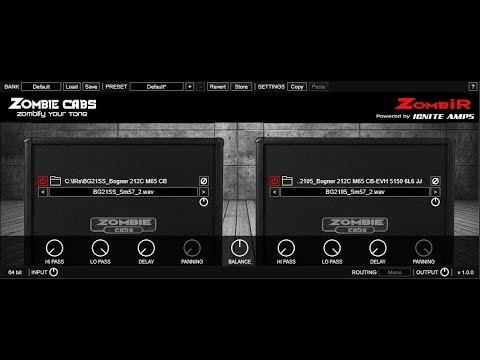 Zombie Cabs IRs are somewhat different from the rest on this list. At least that is what the creators claim. Zombie Cabs have used around 17 different tube amplifiers to produce their impulse responses, whereas other companies (read: rivals) predominantly only use one or two amps to create Impulse Responses. 
Not to mention, Zombie Cats have also relied on a solid state amplifier as the input signal in their IR-capturing chain.
You might also want to check these free and premium Impulse Response Loaders for using the IRs on this list in your DAW.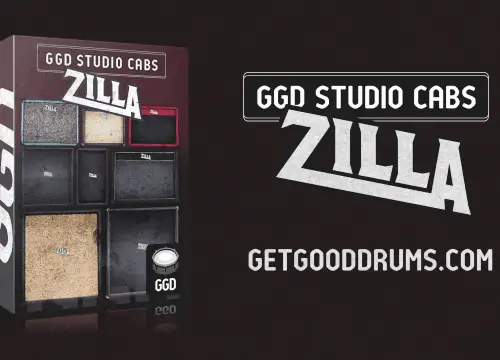 Rounding up our list of the best impulse responses for guitar is Studio Cabs by GetGood Drums. 
Launched by producer Adam 'Nolly' Getgood and guitarist Matt Halpern (Periphery), the GGD Studio Cabs includes 9 cabinets, 10 speakers, and 6 microphones that were captured by Nolly at Middlefarm Studios in the United Kingdom. 
A solid IR collection for metalheads looking for djent and progressive metal tones on their guitar.
SEE ALSO: If you for free Impulse Responses? You can also check out these 100+ free Marshall Cab IRs as well.