Looking for some decent free flanger VST plugins? Fret not more for we found some great free flanger plugins that you can use in your DAW and add the much sought after modulation effect.
These free flanger plugins offer industry grade effects and can be used on your guitar tracks, synths and even vocals to spruce up your mixes. 
So, are you ready to find some great free flanger VST plugins and add a whole new dimension of modulation effects to your mix? Without further ado, let's get started.
6+ Free Flanger VST Plugins 2022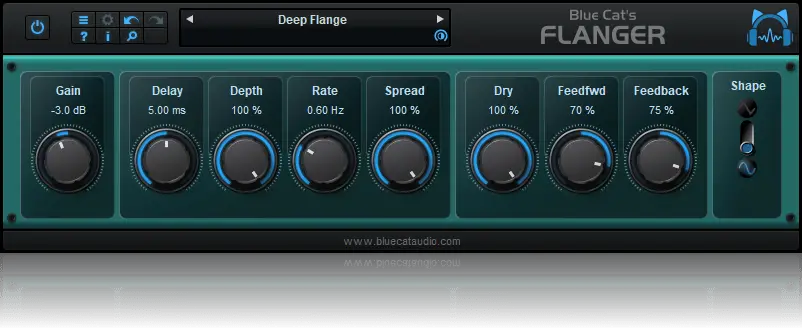 Blue Cat's plugins are renowned for their effectiveness and their Flanger doesn't disappoint one bit on that front.
A vintage flanger effect, Blue Cat Flanger can be used on your rhythm guitar tracks, lead guitar parts and double stops to create a smooth wall of sound.
Especially if you are into Shoegaze or classic rock, Blue Cat Flanger can come in quite handy.
Sporting a simple, skinnable and customizable user interface, Blue Cat's Flanger offers legible control knobs, as well as metallic and soft filtering effects that can liven up your guitar recordings and add a whole new sonic dimension to them.
What's more, you can apply full MIDI automation, and activate MIDI learning mode as well. It supports all sample rates.
So much so, Blue Cat Flanger is pretty lightweight on the CPU and offers smooth processing without affecting CPU usage of your Digital Audio Workstation such as FL Studio, Reaper or Logic Pro X.

If you are looking for an easy-to-use stereo Flanger effect plugin, look no further than TAL-Flanger.
For starters, Tal Flanger offers its own distinct flanging sound paired with some rich asymmetric analog-esque elements in the feedback corner. It can be used to create a massive wall of sound that you can use on your rhythm guitar tracks.
Tal Flanger harkens us back to the vintage Van Halen flanger sound as heard on the classic "Unchained" song by the rock band.
Not to mention, Tal Flanger can be used to add a gamut of flanger effects ranging from subtle to slight to extreme. As well as guitars, you can also use this free flanger plugin on Synth tracks.
All in all Tal Flanger is one of the best free Flanger VST plugins for metal guitarists as well as prog rockers.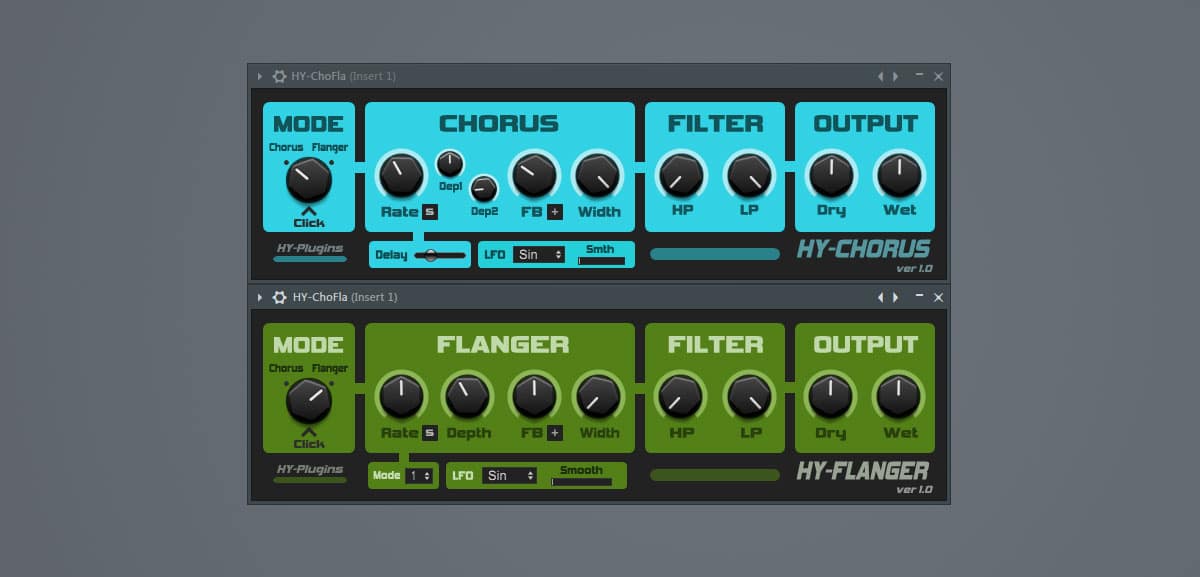 A nifty plugin that doubles up as a Flanger and chorus, Hy-ChoFla is a modern VST plugin that offers 2 modes and offers a Flanger effect reminiscent of the Boss BF-2 flanger.
You will be in awe of this free flanger plugin as it offers a streamlined and neat graphical user interface with legible control parameters.
Speaking of parameters, Hy-ChoFla offers Rate for controlling modulation speed, "S" used for BPM sync switch, Depth for controlling modulation depth and FB for adjusting feedback level.
You can also use Width to control phase shifting between left and right LFOs.
SEE ALSO: You might also be interested in this list of 77 Best Free VST Plugins for Guitar, Bass, Synth, Drums and more effects.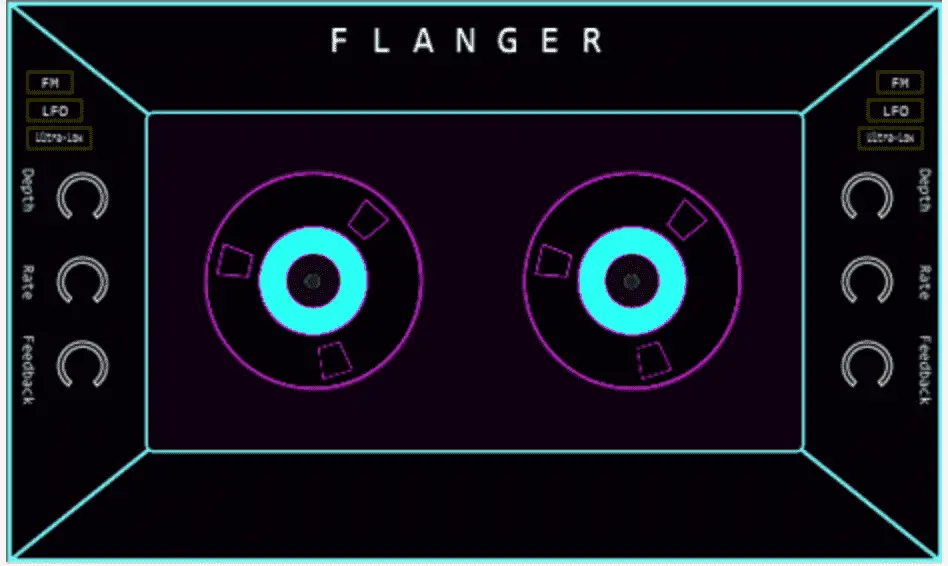 Symbolic of its name, Flanger is a nifty free flanger VST that can add nostalgic shimmering warbled sounds straight into your mix.  
For starters, Flanger sports a Click and drag interface where you can create classic "touch" flange effects and time them based on drum loops.
You can boost the feedback, apply frequency rate modulation and craft shimmery flanger sounds by modulating oscillators to low levels. 
Flanger VST is best suitable for both guitars as well as synths where it can transform a simple mono synth into an arena-esque synth lead that creates a massive wall of sound.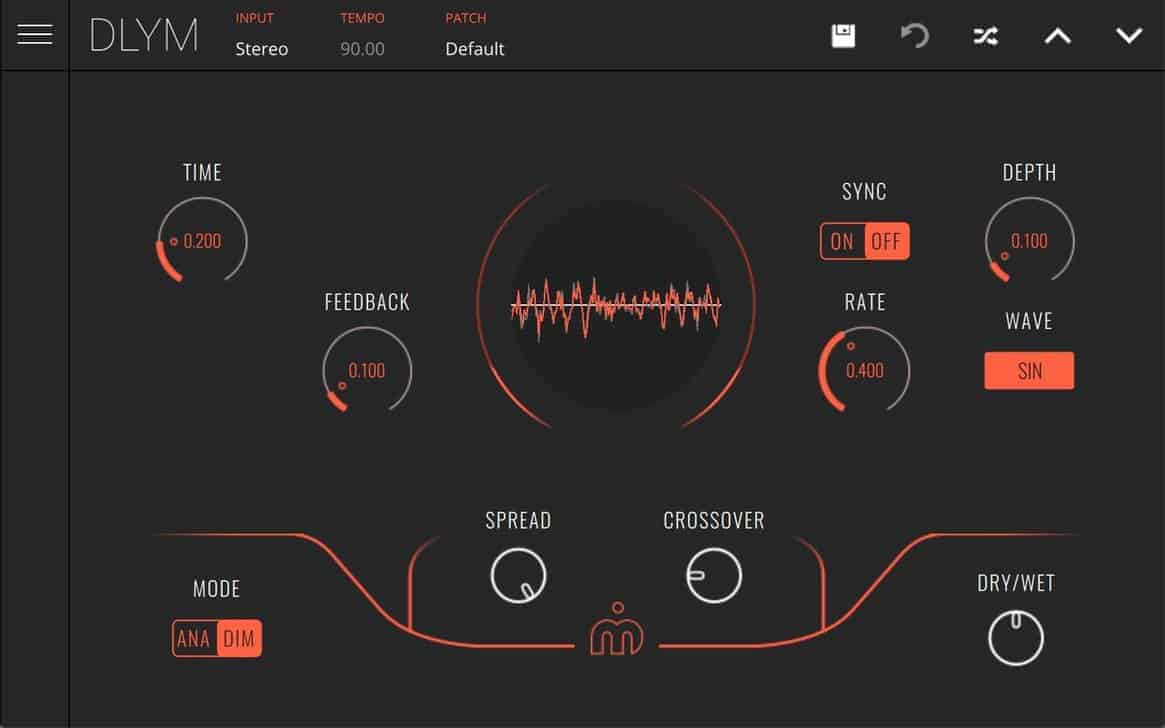 Seeking a free Flanger plugin that offers powerful processing and is easy on the CPU? DLYM doubles up as a delay modulator plugin which comes with twin effects: flanger and chorus. 
For starters, DLYM offers 2 processing modes for crafting a definitive Flanger effect tone and adding depth to your mixes – Dimension style and Analog emulation.
What's more, DLYM also comes with over 20 presets/patches that can help beginners get started real quick.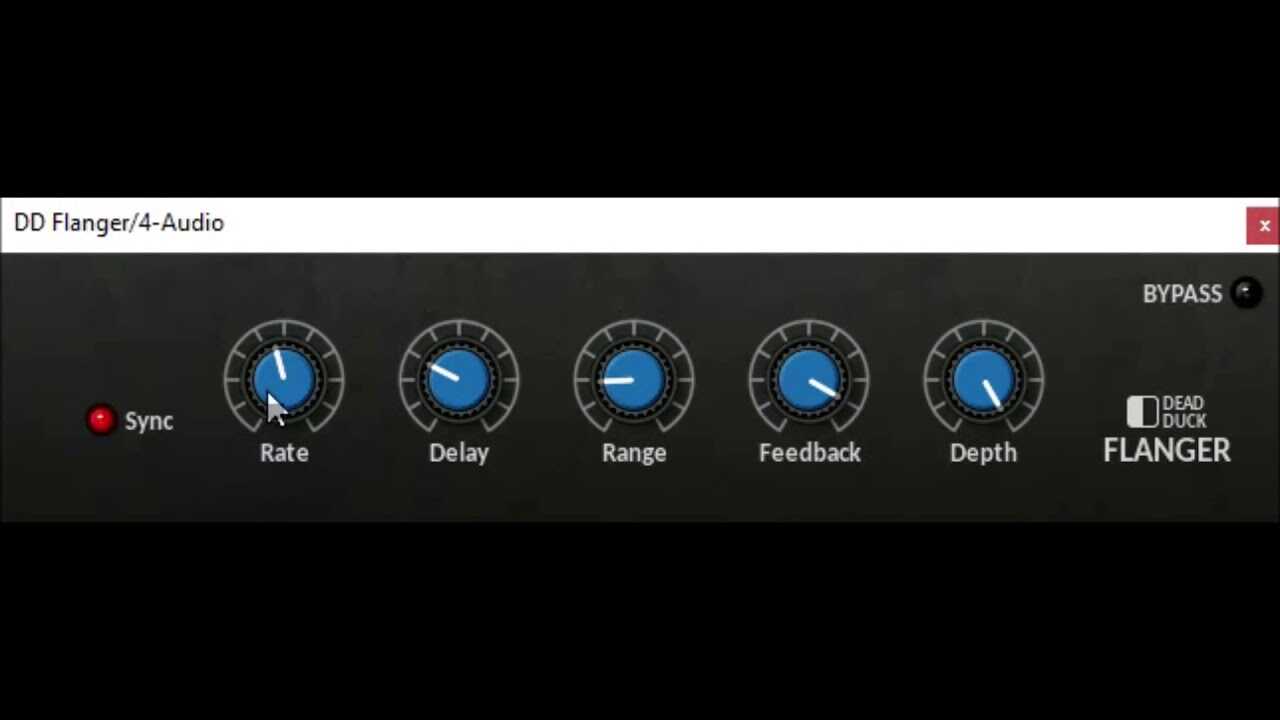 Rounding up our list of free flanger vst plugins is DD Flanger, a multi-stage flanger effect plugin that is available in both 32 and 64-bit.
An easy-to-use plugin with zero frills attached, DD Flanger is best suitable for guitars. 
You can use on your rhythm guitar tracks, lead guitar parts and unleash the magic of Flanger modulation without going over the top.