Tired of searching for the best free VST plugins for your mix? Scouring the internet for some great Virtual Studio Technology (VST) plugins is no easy feat. After all, there are tons of lists to choose from.
Fret not, for we have done the graft and found some of the best free VST from the depths of the internet. Now you too can sound like a professional mix engineer and master your audio production free of cost. 
Our list of the 77 best free VST plugins straddles across different categories, namely: Guitar VSTs, Synth VSTs, drum VSTs, bass VSTs, best VST plugins for vocals, and a smorgasbord of VST effects plugins that can be downloaded for FREE!
Whether you are a metal, rock, trap, hip-hop, pop or electronic dance music producer, these plugins encompass multiple genres and certainly help you emulate legendary analogue/modern sounds so that can craft the next playlist-topping tune. All this and more without spending a dime on expensive production gear.
Just load up a free vst instruments rig – guitar, synth, drums or bass, dial in some sick tones inside your DAW and revel in infinite aural ecstasy. Without further ado, let's get started fellas. Merry riffage!
77 Best Free VST Plugins in 2022
GUITAR VSTs: Best Free VST Plugins for Guitar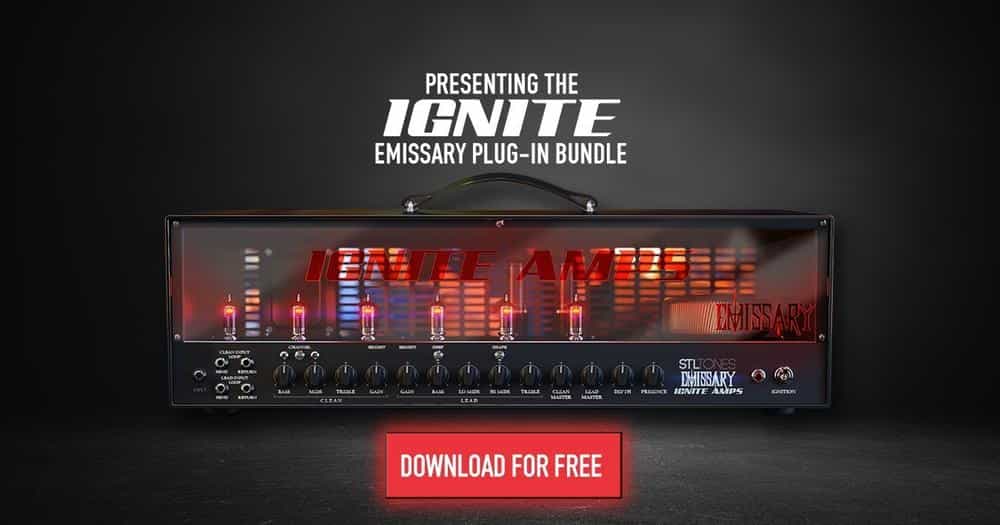 Heavy metallers rejoice! You can dial-in some filthy, raw and pure aggressive distortion tones that scream unabashed shreddage. From chuggy breakdown riffs, high gain guitar solos to sweeping arpeggios, the Emissary can do it all.
The tube saturation offered by Emissary packs in some serious firepower. Plus, you can also save and share user created presets with anyone.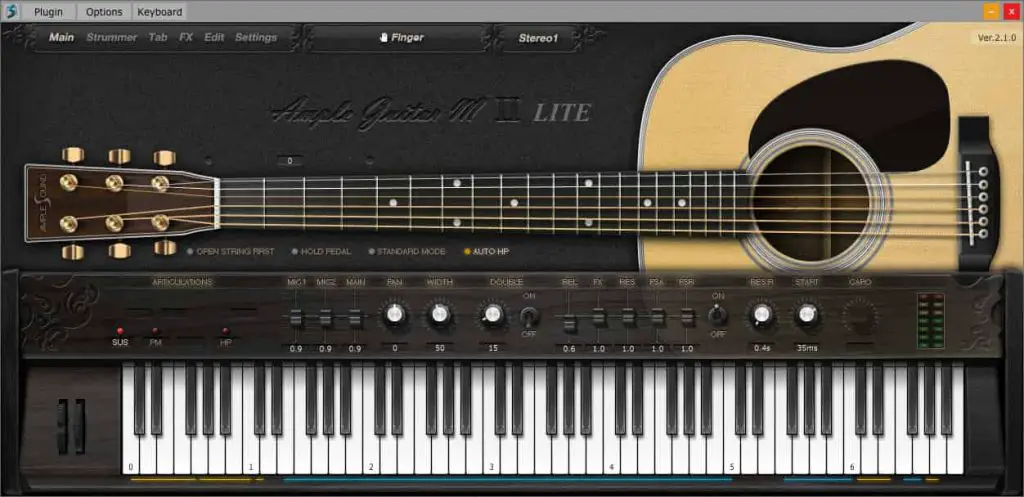 A free multi-sampled VST for classical guitar fiends, Classic.Gtr Lite can emulate warm and bright jangly guitar sounds reminiscent of 60s classic rock revolution, the late 80s madchester scene, and the famous Britpop of the 90s.
What's more, you can also tweak around a bit to recreate retro synth plucks, ethereal space-like riffs, and lush ambient soundscapes with a ton of reverb thrown in.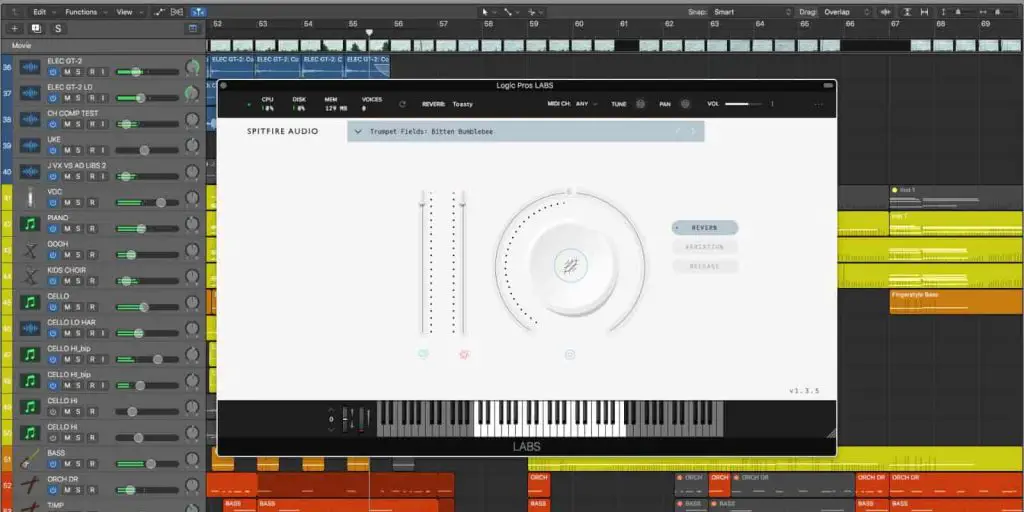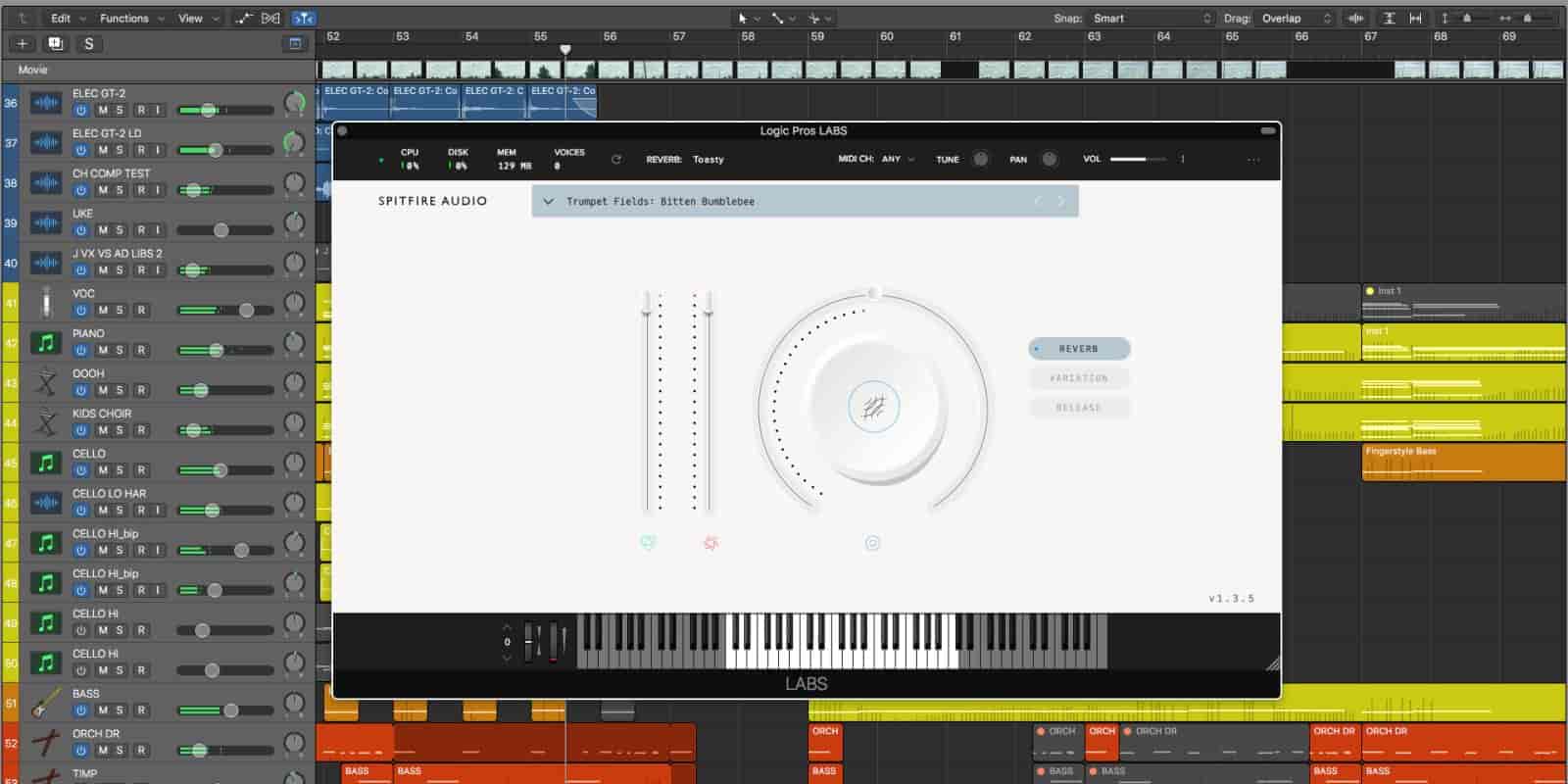 Renowned plugin makers, Spitfire Labs bring some much needed firepower to the guitar VST realm with their "Guitar Harmonics", "Peel Guitar" and "Moon Guitar" plugins. 
The sound quality of these free vst instruments is second to none. For instance, the Peel Guitar VST can dial in groovy and vibrant hypnotic tones with just a couple of tweaks.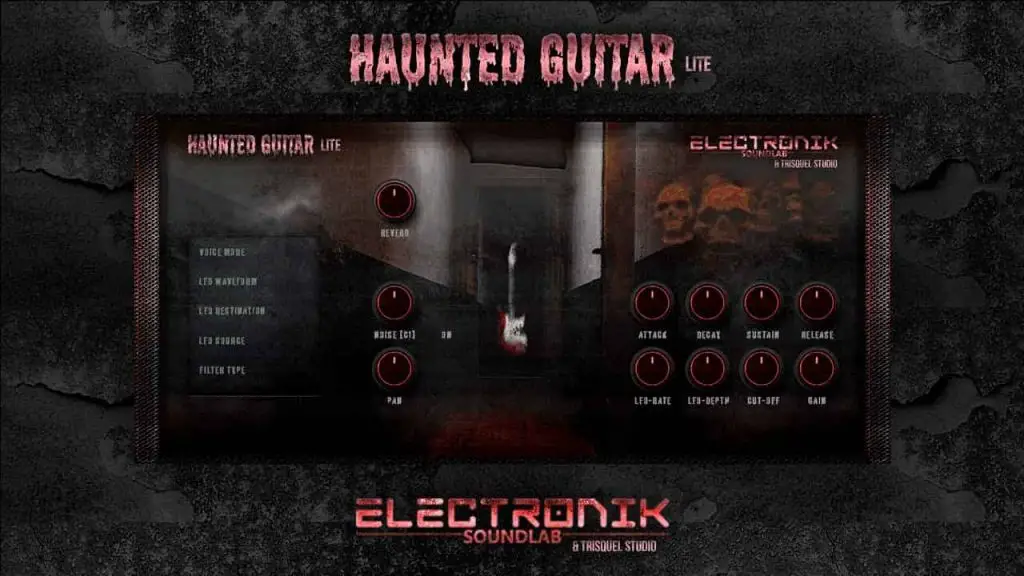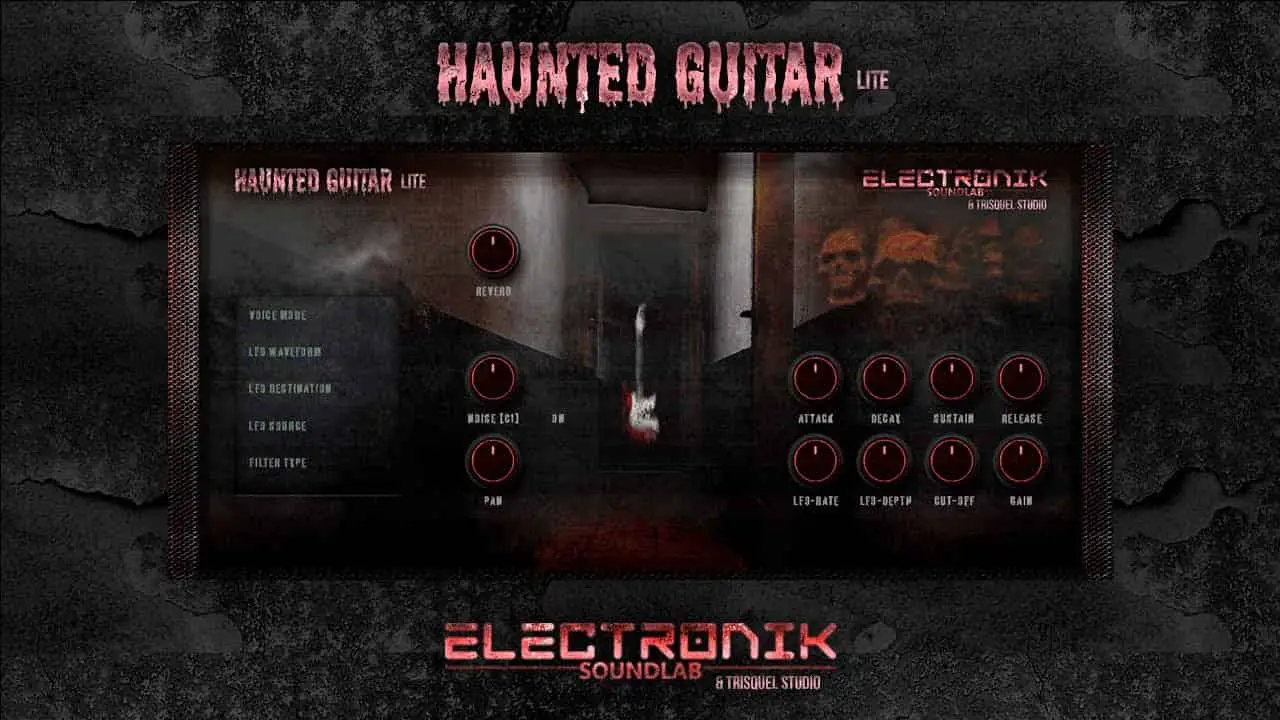 Forged from a multi-sampled Fender Stratocaster Plus Electric Guitar, the Haunted Guitar Lite VST is a surefire winner when it comes to sculpting dark, and ambient guitar sounds in your mixes.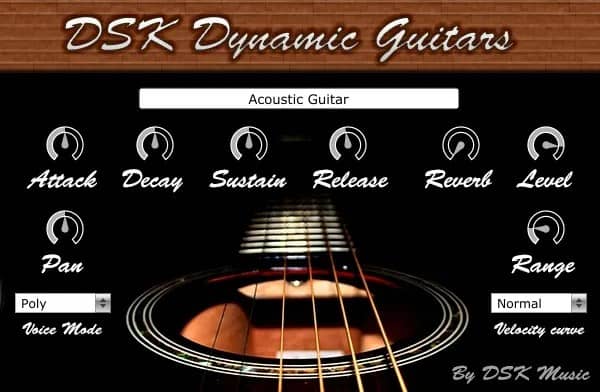 With an uber clean GUI bereft of unnecessary bells and whistles, DSK Dynamic Guitars is a lightweight acoustic guitar VST that can attain 3 sampled guitar sounds, namely: Acoustic, Nylon and Steel.
The tweakable plugin parameters also include a reverb, ADSR controls, and a voice mode selector for realistic emulations of acoustic guitar sounds.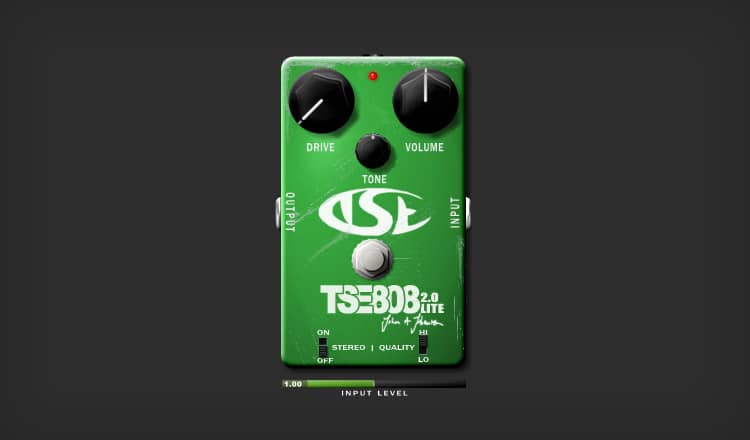 A list of the best free VST plugins for guitar will be incomplete without mentioning the TSE 808.
This solid overdrive plugin is a must have if you want to thicken up the lead tone in your guitar tracks. The TSE 808 sounds like a realistic tube screamer that can make or break your guitar's tone.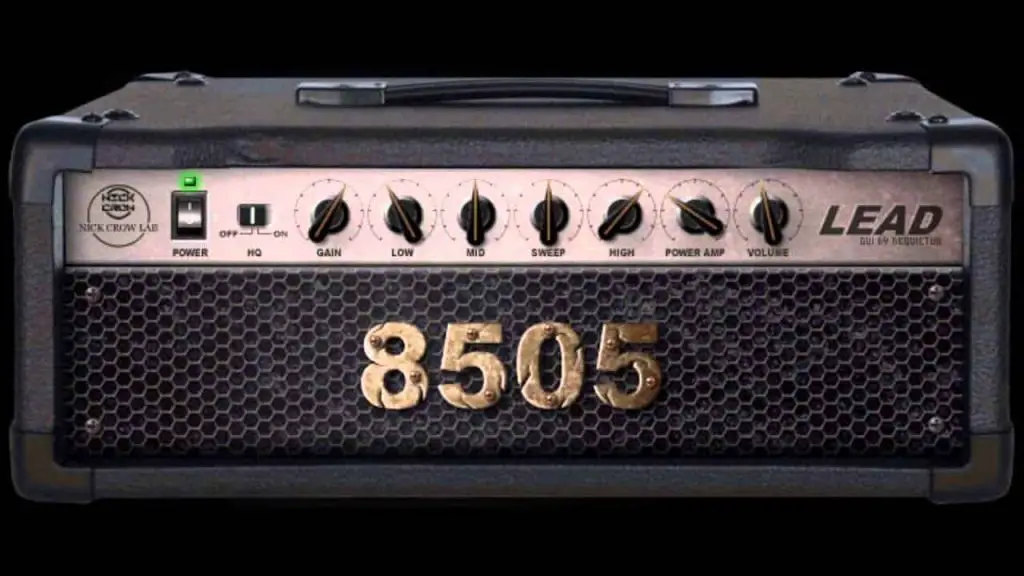 A formidable VST amp for shredholics, djentlemen and heavy metal aficionados, Nick Crow 8505 Lead proves itself quite a handful for adding raw textured gain to your guitar tone and makes your guitar tracks sound more intense and massive.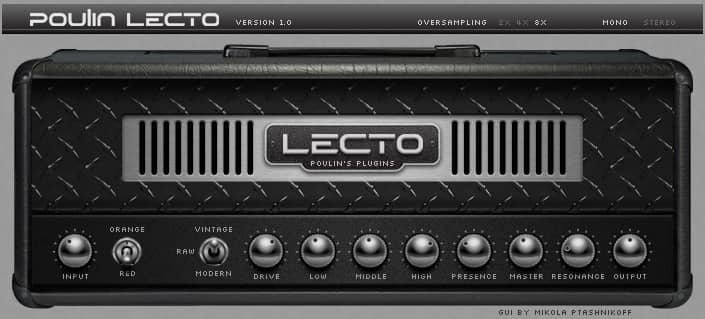 One of the best free vst plugins for guitar that was modelled on the sound of legendary amps such as ENGL E645 and Mesa Boogie Dual Rectifier, the LePou Amp Suite is a comprehensive digital beast comprising the likes of Hybrit Head andguitar amp simulators such as Le456, Lecto, LeXTAC and more . 
Metalheads can dial in some insane high gain compressed tones and crank up the decibels of their channel tracks without causing clipping issues.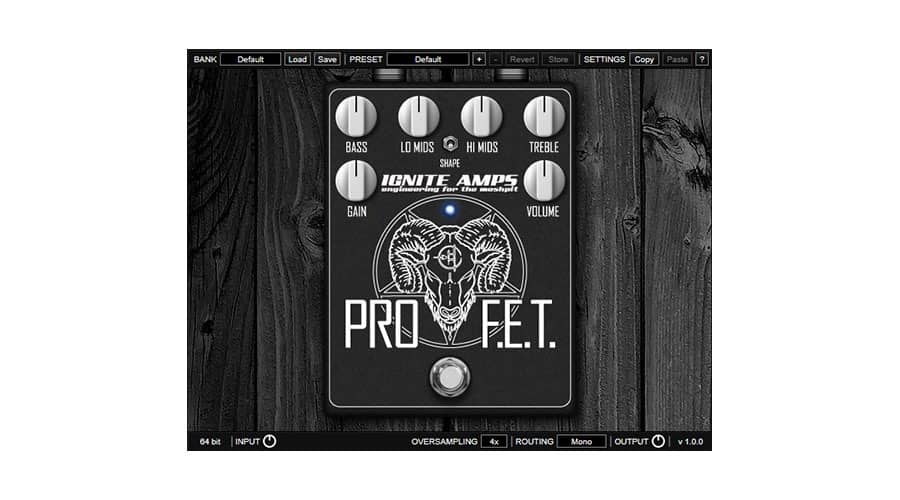 A splendid digital emulation of high gain distortion preamp/stompbox models, Pro F.E.T is any metal guitarists dream come true.
Designed and built by Ignite Amps, Pro F.E.T is a formidable beast for playing heavy high gain riffs on downtuned guitars. Chug away!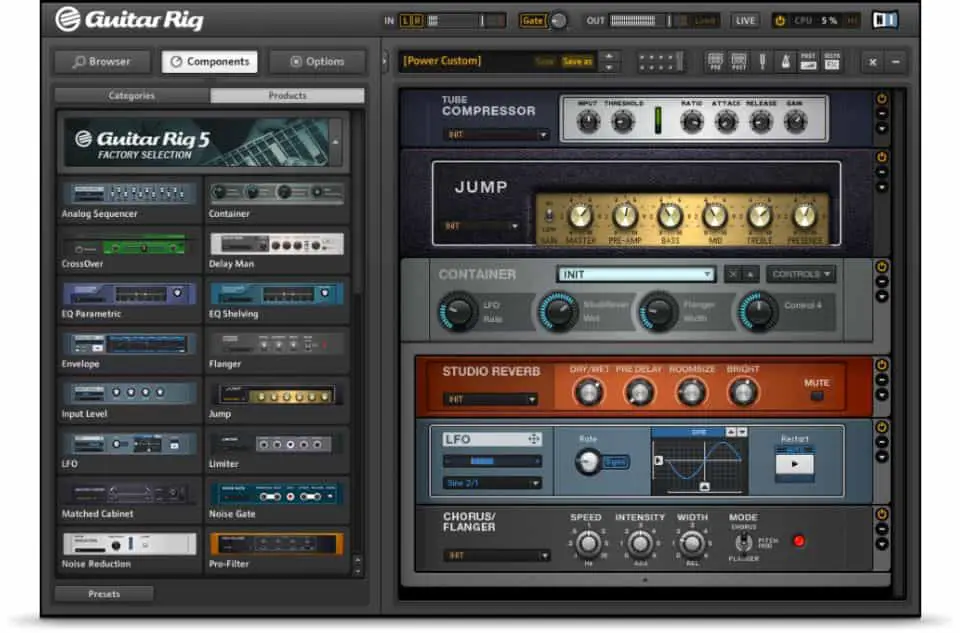 A Shoegazer's dream come true, Guitar Rig 6 is a solid pedalboard simulator that comes with an array of effects such as reverb, phaser, flanger, delay, and chorus.
It also boasts a snazzy noise gate that can filter out the unwanted "leftovers" from your guitar tone and make those high octane delay swooshes sound smooth and textured.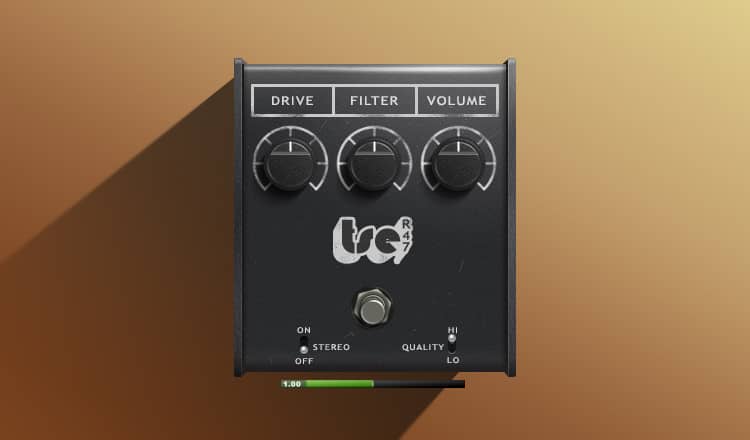 Modelled after the classic RAT distortion pedal, the TSE R47 adds a meaty layer to your lead guitar parts.
This slick digital emulation is a goldmine of sorts since its analog counterpart ( the inimitable RAT distortion pedal) counts Nirvana, Blur, Foo Fighters amongst its esteemed patrons.

Are you a fan of clean, bright and ambient guitar tones? Ignite Amps' Anvil is right up your alley when it comes to dialling up clean and bright sounds. 

And, if you want to switch gears and take things a notch higher, the NRR-1 comes in handy with its high gain and textured tones. All together, these two beauties by Ignite Amps are some of the best free vst plugins for guitarists.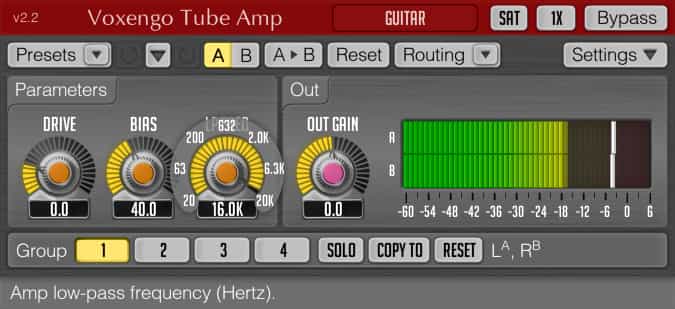 A no-frills attached plugin with a minimalist interface, Voxengo Tube Amp applies asymmetric tube triode overdrive to your guitar tracks that runs the gamut from mild "warm" overdrive to fuzzy distortion. Snag it if you are a 60s acid fuzz rock enthusiast.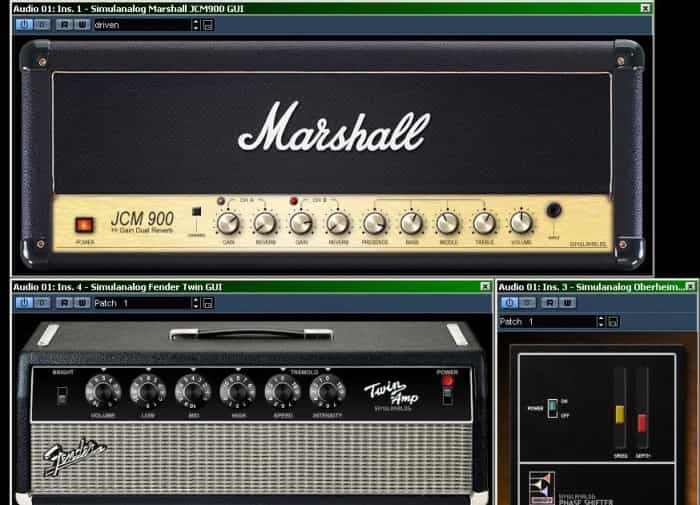 The iconic Boss SD1 and DS1 pedals come to life in digital form via the SimulAnalog Guitar VST.
You can expect to find an unholy amount of simulations of stomp boxes such as classic Marshall JCM900 amps, the Ibanez Tube Screamer, virtual Fender Twin and the Univox Univibe.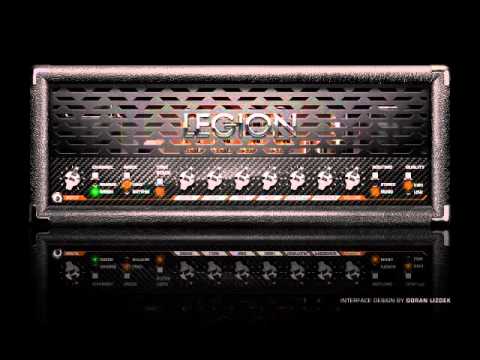 A heavy hi-gain amp out of the box, LeGion is a unique vst in that it is not modelled after any hardware gear.
Whether you are a blues and jazz fusion guitarist, metal axe master or a rock n roll shredder, LeGion has something to offer to everyone.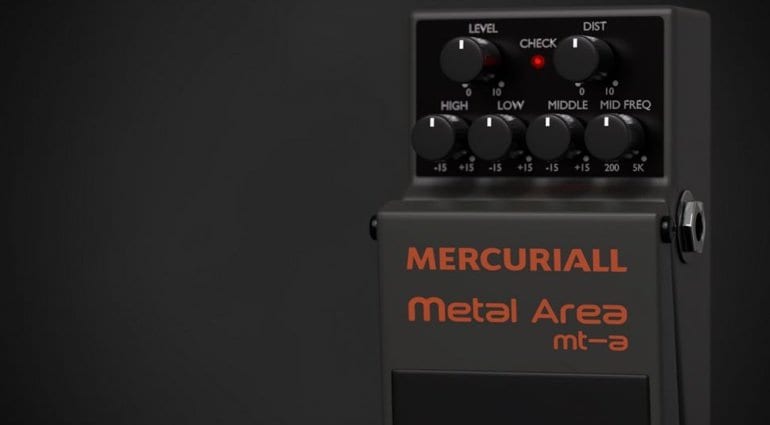 Renowned for its compressed gain sound, Mercuriall Metal Area is modelled on Boss' classic Metal Zone pedal. Not to mention, it features a 3 band equalizer that can attenuate or boost the 200 Hz to 5 kHz frequency range. 
The Mercuriall Metal Area VST can add that elusive high-mid, high-low tone with longer note sustain and compression on your lead guitars.
The TS X50 VST is an emulation of the coveted TS808 Tube Screamer that has been used by iconic rock guitarists such as Eric Johnson, Gary Moore, Jerry Cantrell and John Mayer.
This digital recreation of Ibanez's archetypal distortion and overdrive pedal can dial in high gain and midrange tones seamlessly. All together, the TSE X50 is one of the best free vst plugins for guitar pedal enthusiasts.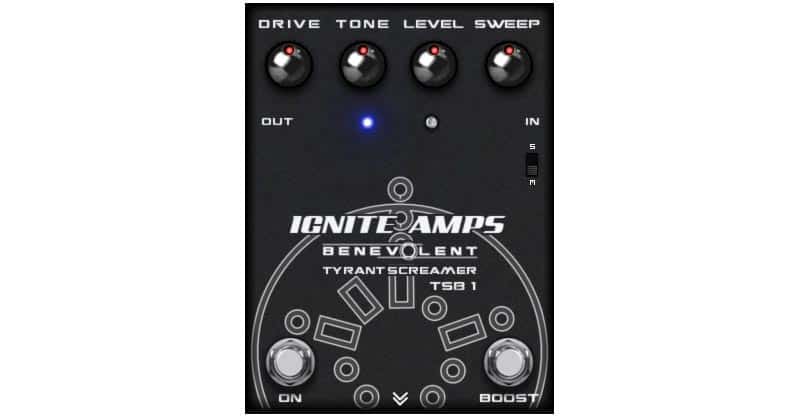 Another awesome emulation of the legendary Ibanez Tube Screamer distortion pedal, the TSB1 Tyrant Screamer comes with a similar three-knob setup as well as an extra sweep control for tweaking the tricky midrange.
If you are a metalcore, djent or hardcore punk guitarist who uses downtuned 6 string or 7 String guitars and prefers an aggressively scooped up distortion tone with high treble, look no further than the TSB1 Tyrant Screamer.
SYNTH VSTs: Best Free VST Plugins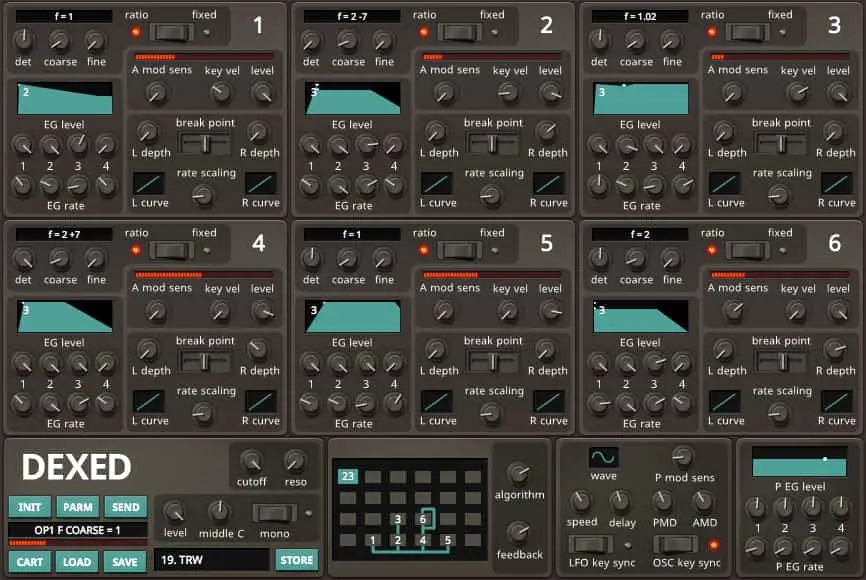 A stark emulation of the classic Yamaha DX7, Dexed is an all-around multi platform supporting frequency modulation synth. Modelled close on the heels of the DX7, Dexed offers more than 700 sounds and comes with a compilation of over 1024 programs.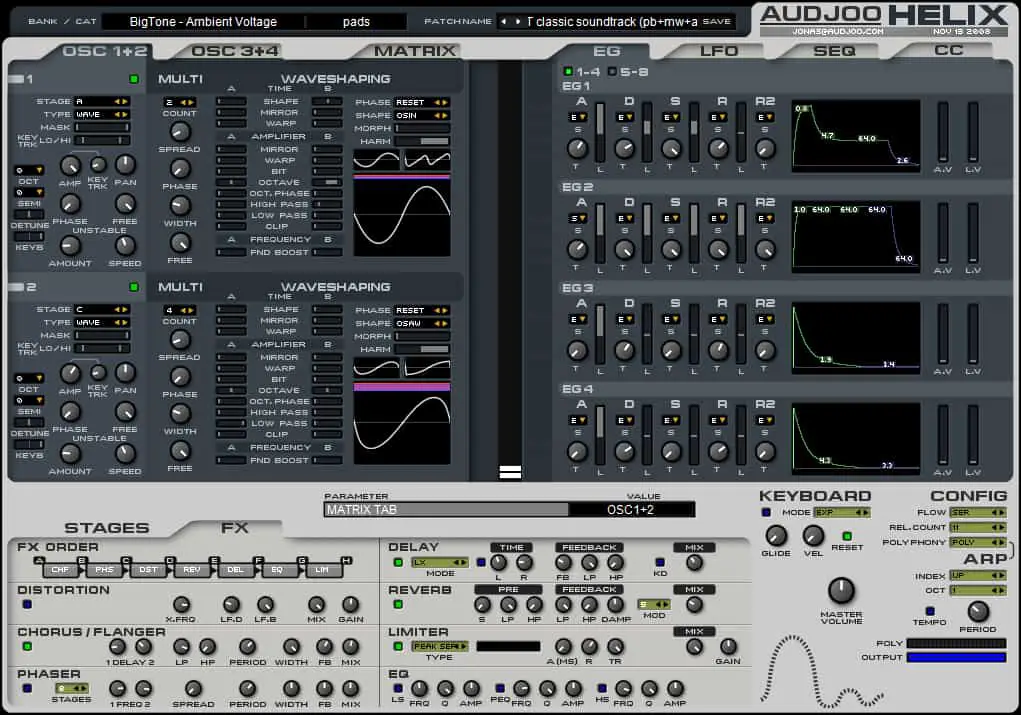 Helix is a virtual analog, phase modulation hybrid synth that can craft soaring synth leads, shimmery pads, and groovy bass melodies in your final mix. It is still free after all these years. 
P.S: You can use the trial version for an indefinite period of time.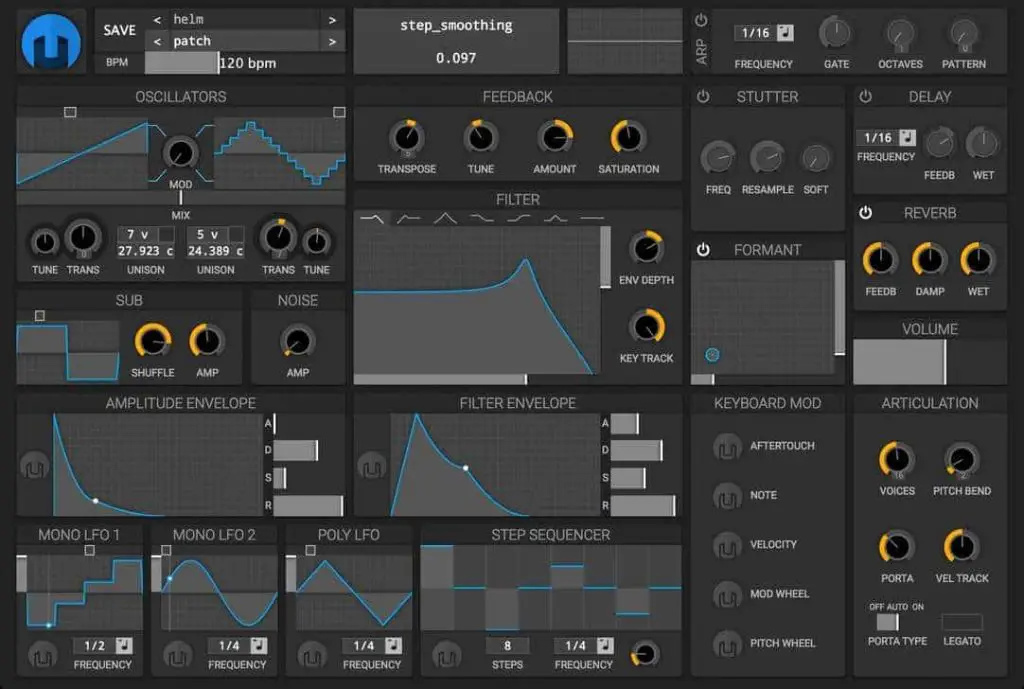 Helm is a nifty polyphonic synth VST that offers a lot of customization. Helm comes with dual oscillators (with cross modulation and up to oscillators each), a step sequencer and formant filter, delay and stutter effects. 
You can tweak its source code as per whim and run it from anywhere inside your DAW.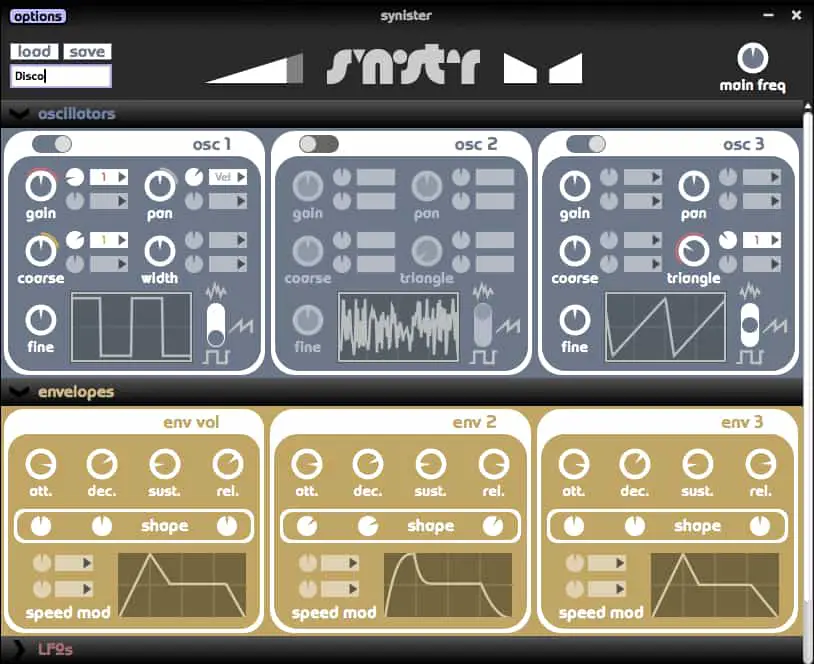 A pretty straightforward synthesizer VST, Synister features an inbuilt virtual keyboard that can sculpt numerous layers of ethereal synth flutters.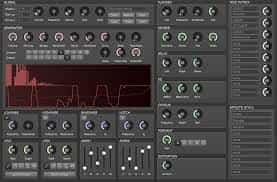 One of the best free VST plugins for synth lovers, Tunefish 4 can recreate tasty sounds that run the gamut from pads, warm leads, to bass, sub bass and more!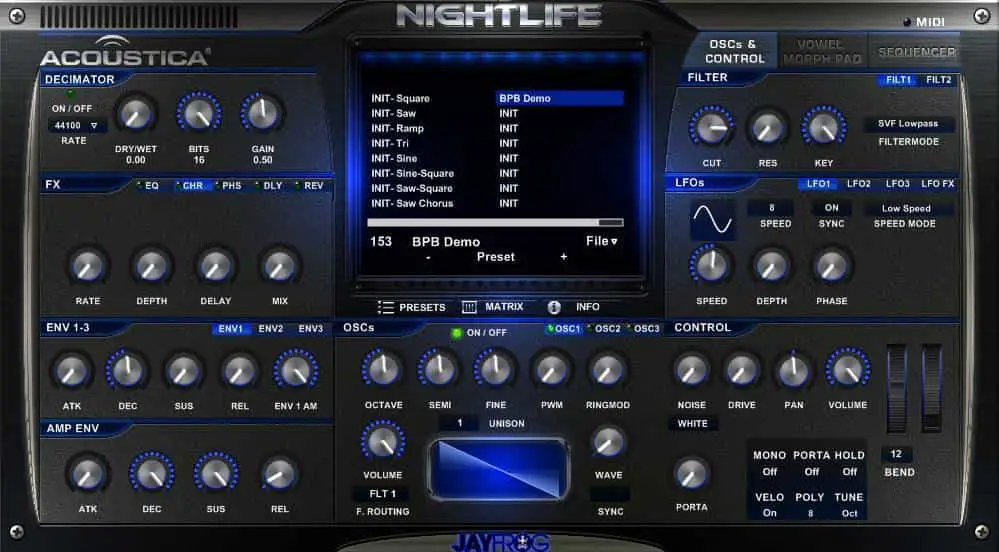 Budding hip hop, trap, EDM, and trance producers will be in awe of Acoustica Nightlife that is replete with beat–synced arpeggiated patterns and bone-crunching basses. 
What's more, you can simply test their evocative preset patches if you don't like spending time on tweakage.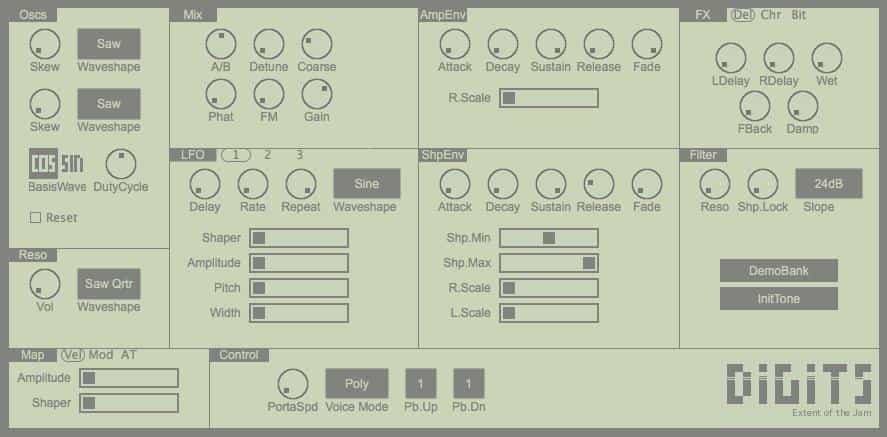 Retro 80's synth sounds are all the rage nowadays and what's a better plugin than Digits 2 for a nice throwback to the bygone era? 
Digits 2 can do it all: from recreating fat bass, screaming leads, to warm synth pad sounds, and the rest of it.

Don't be swayed by Tau Bassline's seemingly minimalist credentials. It is a monstrosity that can throw in the 1980's 303 groove with ease and grace.
Modelled after the analog bass synth, Roland 303, the Tau Bassline can recreate long cherished basslines and all that tackle.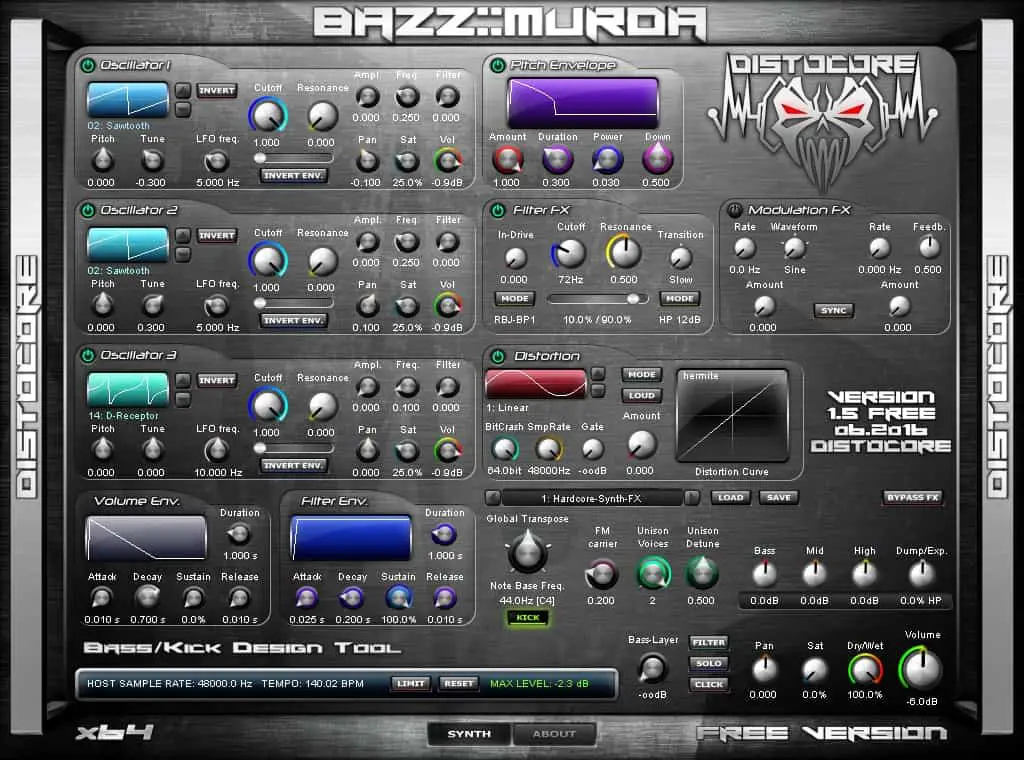 Trap and hip hop producers will surely like DC Bazz:Murda which is renowned for its booming basslines, layered DnB drums and custom Hip hop kicks.
DC Bazz:Murda is a must have in your plugin collection especially if you also like heavy and distorted hardcore sounds.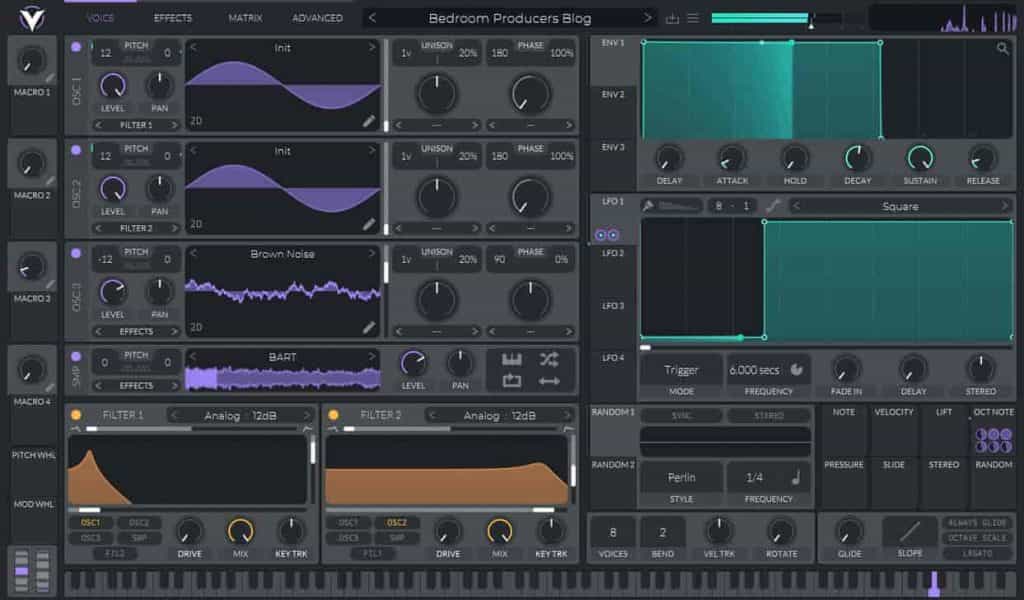 A swanky wavetable synth, Vital comprises 3 customizable oscillators (with stock wavetables) and 2 filters with boundless modulation potential for creating rhythmic modulations and flutters in your channel and/or mix tracks.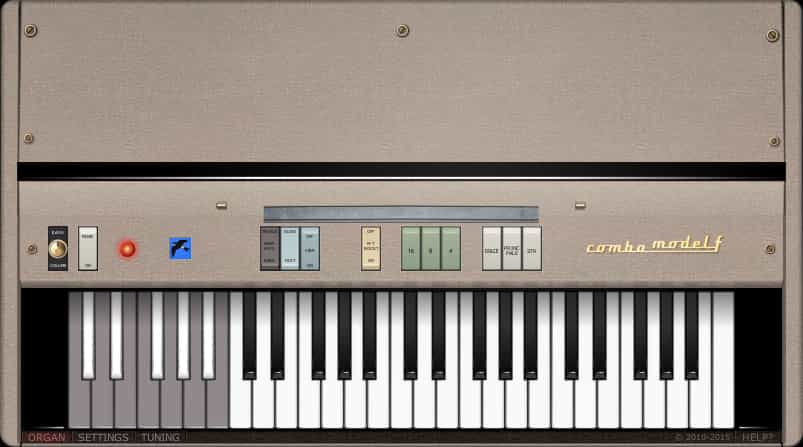 Are you a fan of rich layered organ sounds in your mixes?
Look no further than Martinic Combo Model F which is a fabulous retro organ synth that harkens us back to the nostalgic 70's sounds that seem to be making a comeback in contemporary music scenes.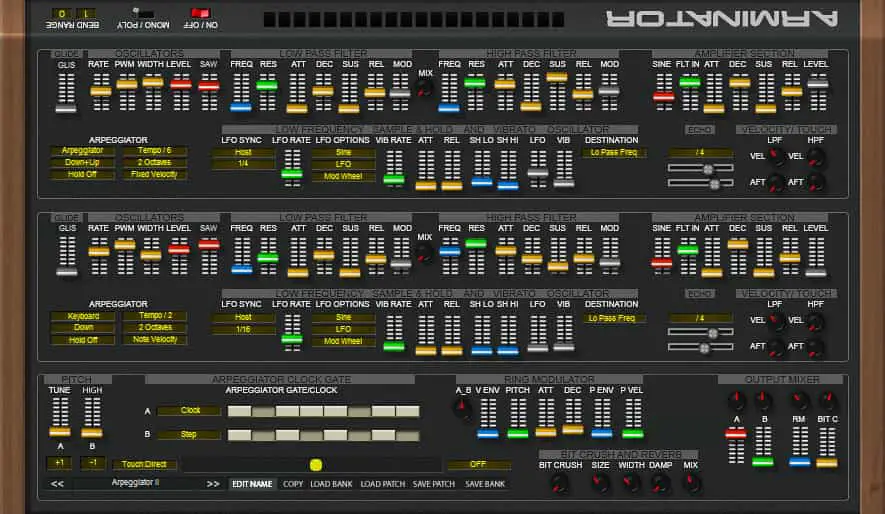 A through-and-through emulation of the CS 80 analog synthesizer, Arminator is a lightweight and free synth that boasts a full stack of immersive sound design options including 128 default patches reminiscent of the 80s disco-pop and new wave scene.

Modelled on the chorus effect module of Roland Juno 60 synthesizer, the OSL Chorus is worth a gander if you want to create a lush stereo wide euphoric chorus sound.
It can also be thrown into your guitar and bass tracks as well as spruce up your mix tracks.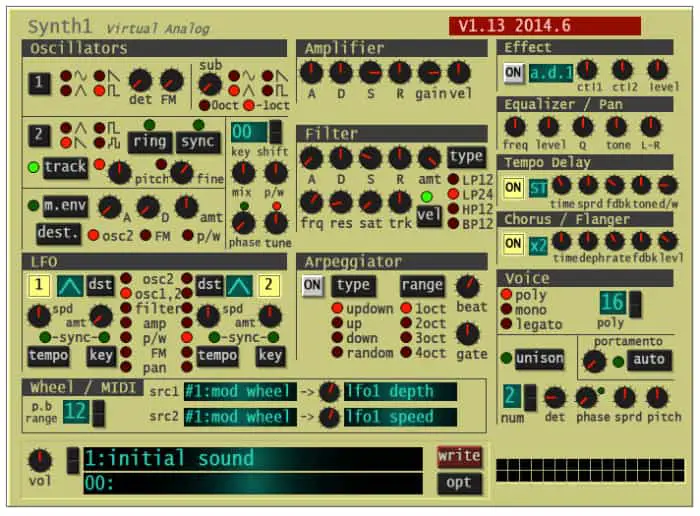 Considered by industry experts as one of the best free VST for synths, Daichi Laboratory's SYNTH1 can craft some breathtaking sounds and slides which can come in handy for writing notes via legato mode and portamento. 
It boasts 4 different types of filters for adding distortion and 2 oscillators that can be further modulated through ring, FM, modulation, and synchronized envelopes.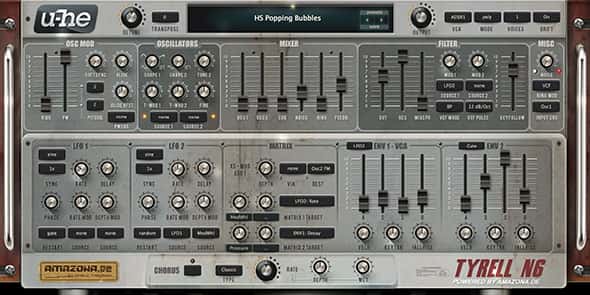 A compact subtractive synthesizer with two LFOs, ADSR envelopes, noise/ring modulators and a skinnable GUI, Tyrell N6 puts many premium synth plugins to shame with its wide variety of available presets that guarantee a sonic carnage. 
Best Free VST Plugins for Vocals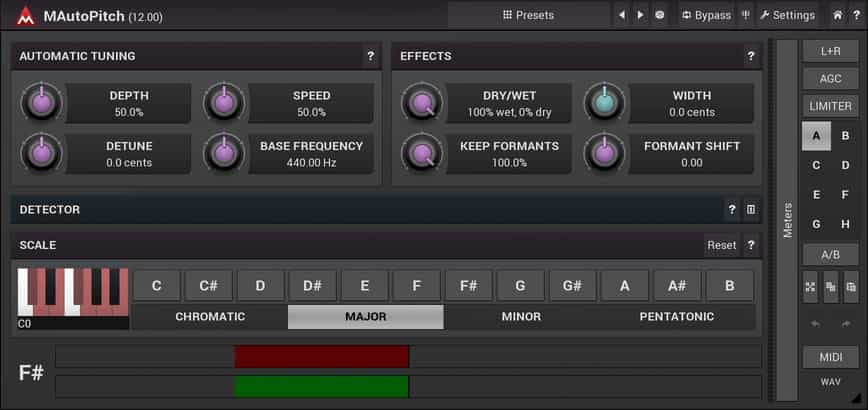 Finding it hard to pull off a high falsetto note? You can spruce up your vocals with a touch of autotune. MAutoPitch takes care of weak notes and makes your vocals sound mesmerizing and sit naturally in the mix.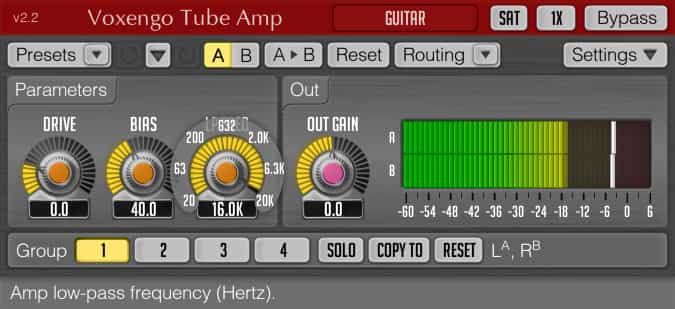 Having the right amount of reverb on your vocals (depending on the genre) is essential to make them 'sit' right in the mix. 
Voxengo by OldSkoolVerb takes care of all your reverb needs by creating the perfect sonic balance for vocals to shine, shimmer and stand out.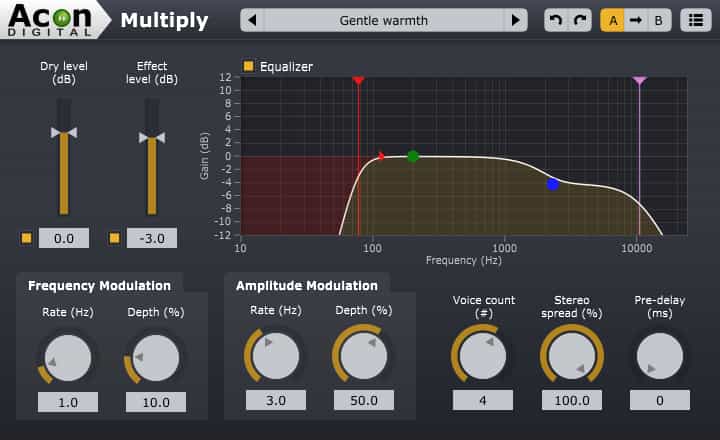 Sometimes adding a bit of range and texture to your vocals is necessary especially whilst double tracking.
No matter if you are double tracking fry screams or death growls for your metal project, Acon Digital's Multiply Chorus adds the right amount of punch to make your vocals sit well with loud guitars and drums.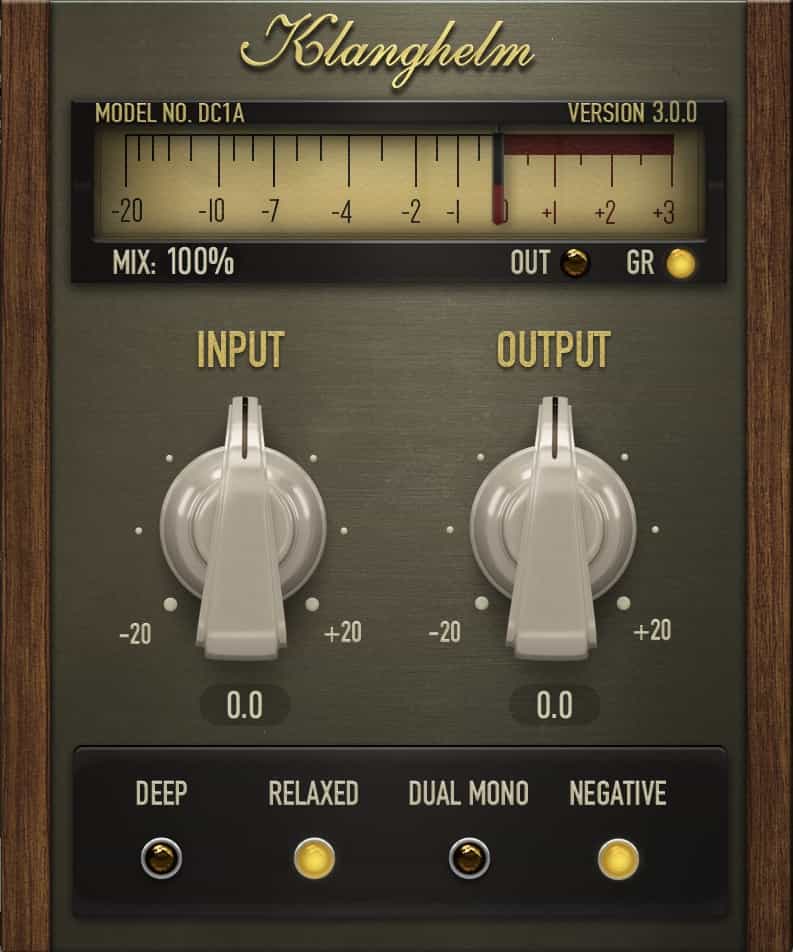 More often than not, a ton of distorted guitar tracks, synths, bus sends, and drums/percussion instruments leave little room for the vocals to shine through.
That's where the DC1A character compressor comes into the picture. With its artful vocal compression you can smoothly add levelling and crank up vocals without clipping.

Whilst dabbling with high pitched vocals, the mixing console demands utmost precision.
The mighty fine exciter plugin La Petite Excite adds more depth, subtle harmonics and loudness to your vocal melodies so that they don't sound digitally enhanced.
Best Free VST plugins for Drums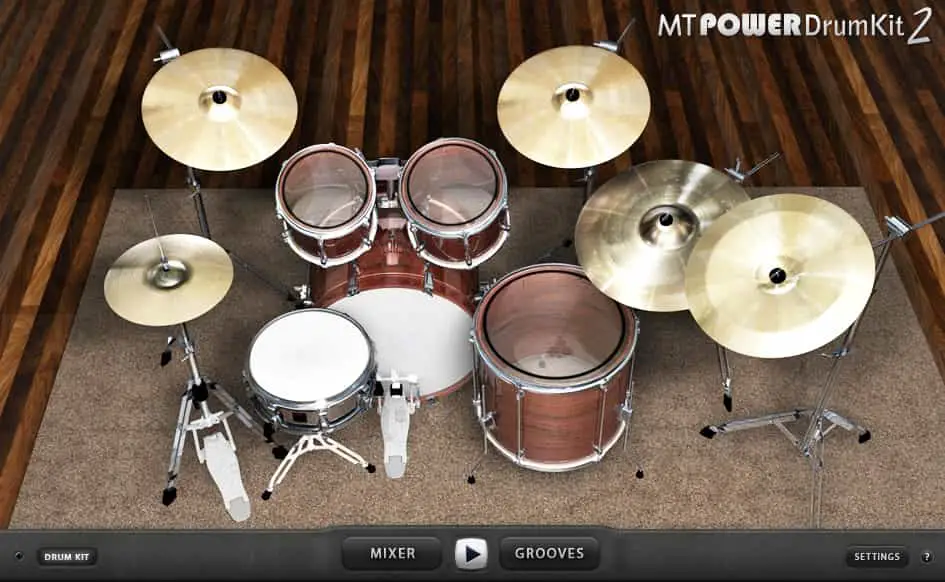 Hands down our favourite of the lot, MT Power Drumkit 2 is a solid free instrument VST that comes with a pre-programmed groove library and tons of solid snare drum sounds. 
The snares, particularly, are very realistic with an organic feel and cut right through the mix.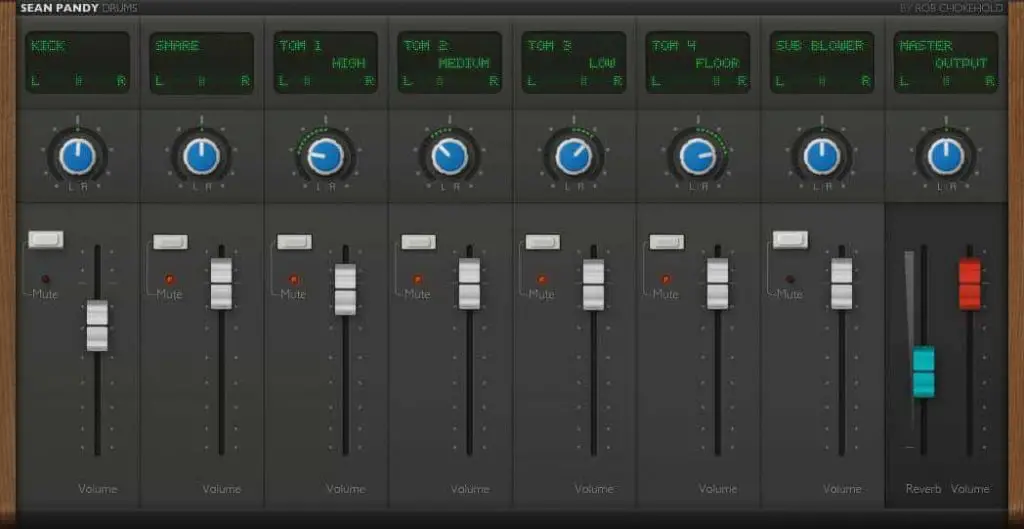 If you are a metal producer looking for a top-tier drum plugin that can handle the complexities of deathcore, djent and heavy metal drum sounds, Sean Pandy Drums is a surefire winner. 
Easily one of the best free vst plugins for metalheads that can recreate foot stomping, headbanging heavy drum sounds.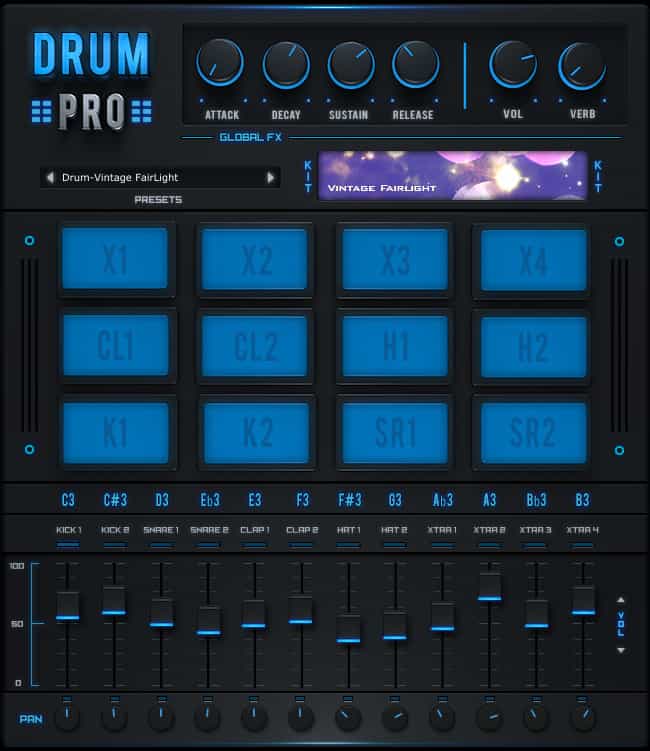 With over 20 inbuilt drum kits, 12 pads and an array of global effects to boot, Drum Pro is a dangerous weapon of mass beat destruction.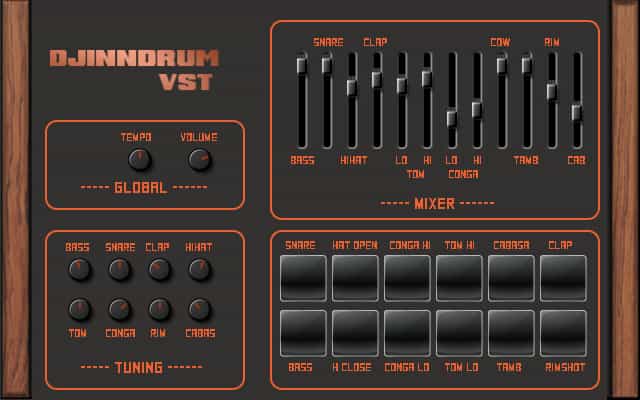 Simple Recorder's DjinnDrum VST regurgitates the legendary sounds of the Linn LM-1 drum machine. It comes with pitch control although you may have to add EQ and compression to enhance the raw sound.

Emulating the iconic Roland TR-606 drum machine of yesteryears, the T.REX 606 is a rompler of the classic 606. It comes with 2 knobs: one each for volume and reverb.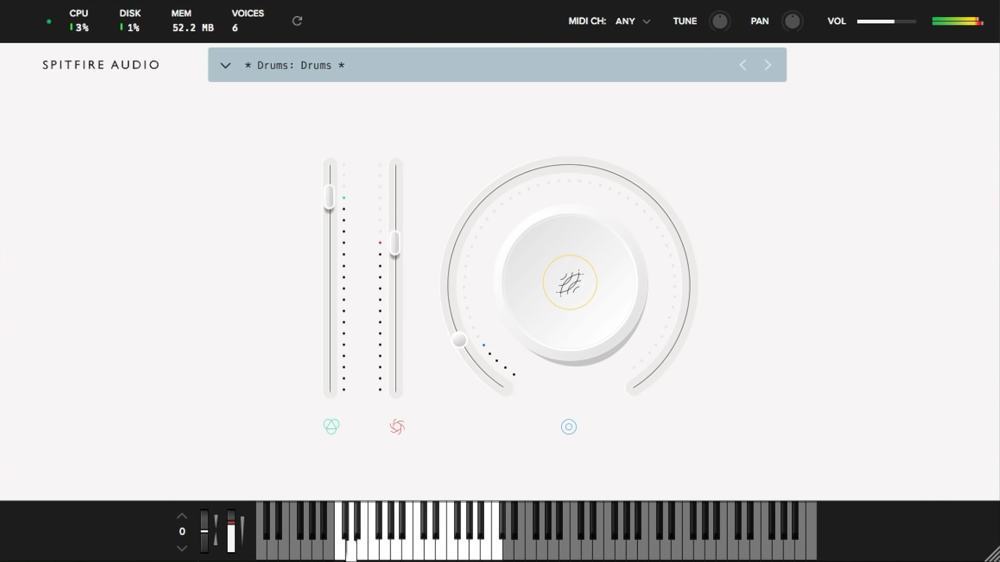 Authentic hip hop inspired drums with some lofi credentials, Spitfire Audio's Drums comprises some nifty free vst instruments including a fat kick drum sound, hard snares and bouncy toms that are apt for writing hip hop belters.
It also boasts an eclectic drum sample library that will instantly liven up your mixes. 

Sampled from the 1960s Ludwig Oyster Blue Pearl Drum Kit, SM MegaReaper offers a ridiculous range of samples.
With over 2GB worth of samples, SM MegaReaper is compatible with all major DAWs. 
However, its trademark "deepest sampled drum kit in the world" can only be used on Reaper.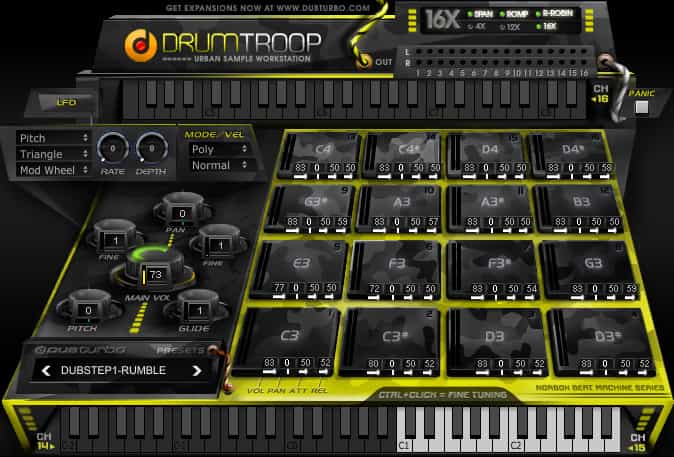 If you want to produce fast paced bouncy beats and groovy drum kicks, try out DrumTroop. It sounds tight and delivers on all fronts.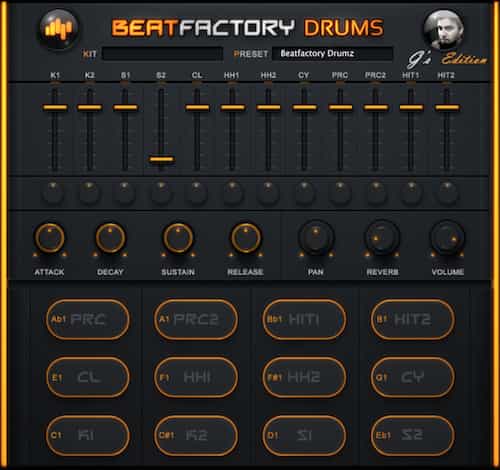 The popular BeatFactory Drums is a drum kit plugin replete with solid drum sounds and arena stompers.
The drum kits offer a gritty and punchy sound that was created using the MPC 2500 passing through high end outboard compressors, EQ, and tube gear.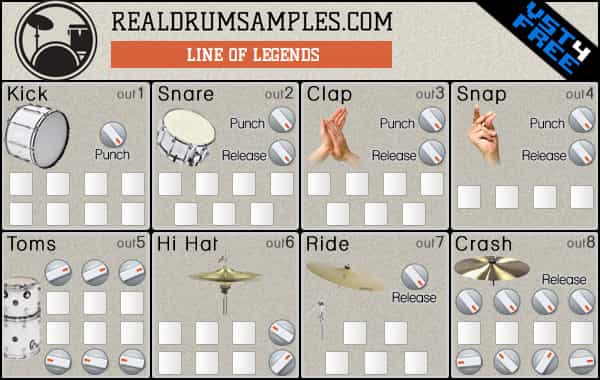 Line of Legends is a solid hip hop drumkit that features 47 high-quality drum samples with attack, punch, and release knobs, and over 8 individual output channels.
All together, Line of Legends is in its own league and means serious business.
Bassline Synths: Best Free VST Plugins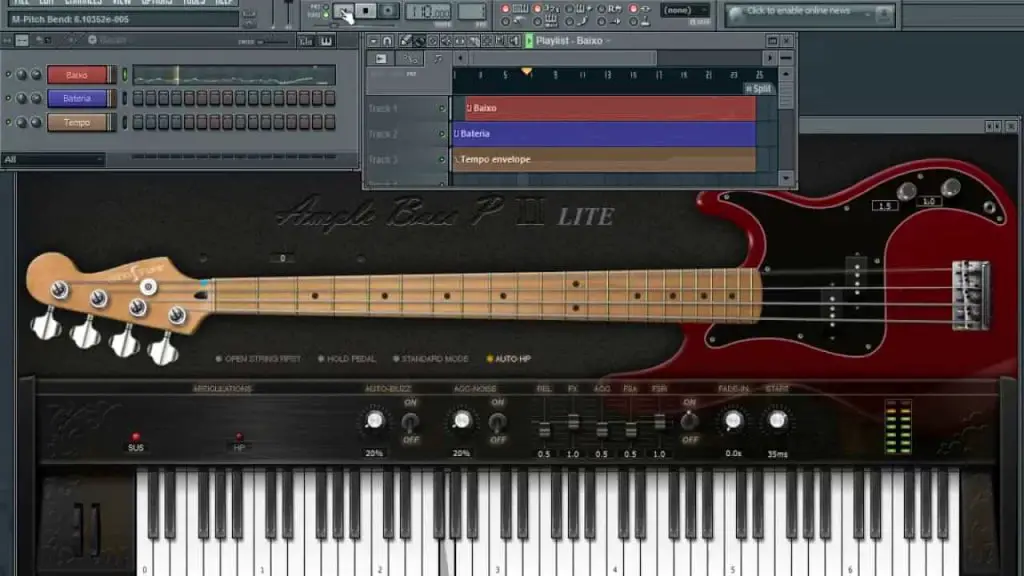 Looking for a warm electric bass plugin to enhance your new rock tune's low frequency range? Lo and behold, the Ample Bass P Lite II helps you lay down thick and groovy basslines that sound realistic and groovy.
Tighten up your trap and hip hop mixes with some thick and warm analog sounds thanks to TAL Bassline.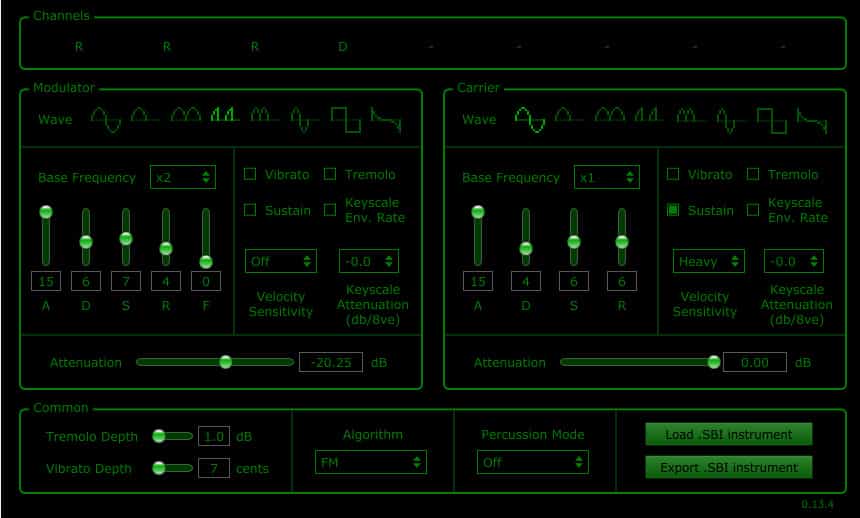 This FM synth sports an enchanting interface that hooks you from the get go and helps sculpt eclectic bass drops for your next EDM bopper. A must have for your rig.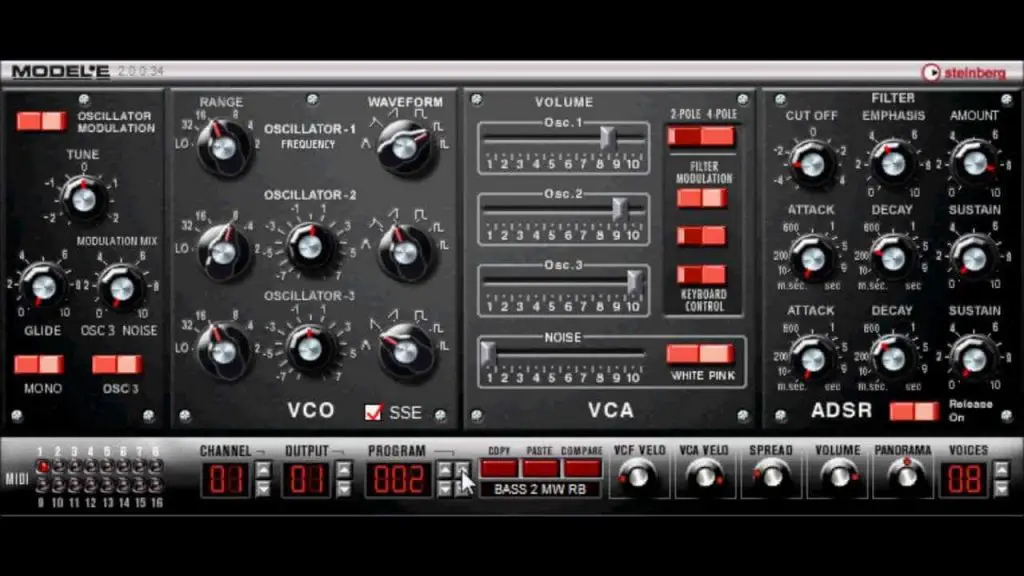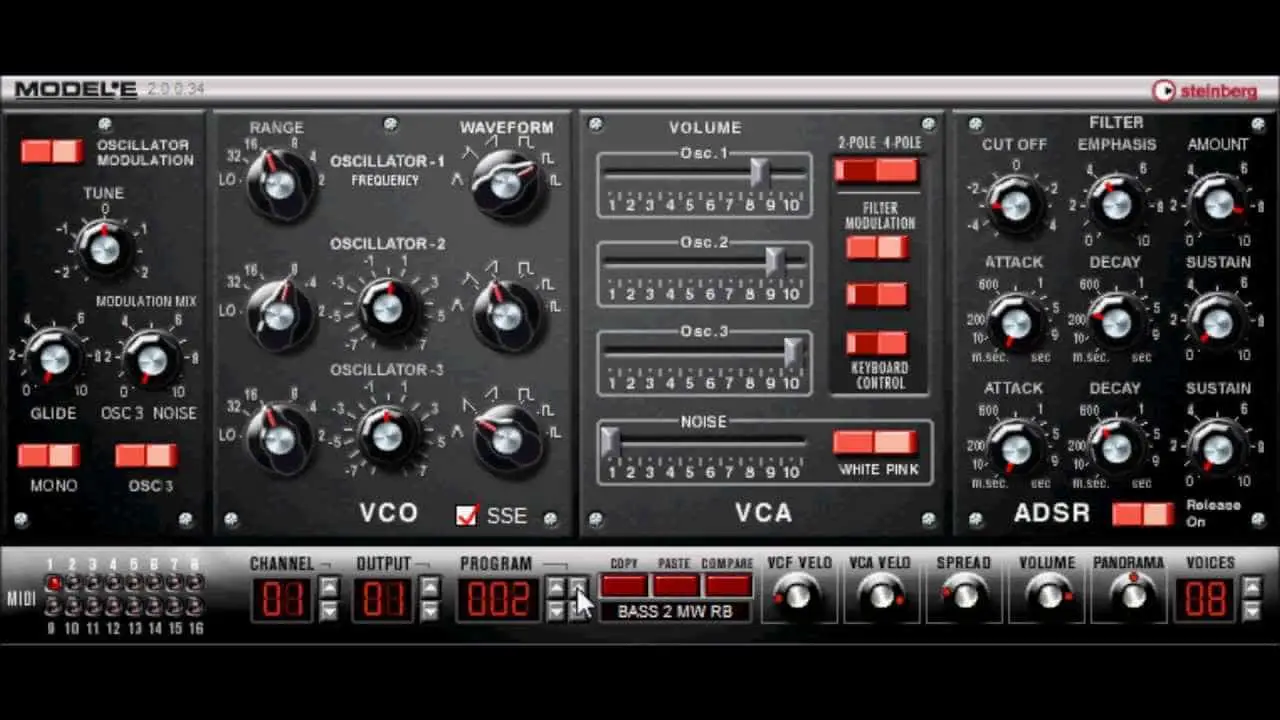 Steinberg Model E is a nifty 3 oscillator bass station that can spit out adrenaline-kicking punchy basslines by the minute. A through-and-through bass scorcher for your gigging needs. 

Rounding off our list of the best free VST plugins for bass is Free Alpha 3. A melange of built in presets in Alpha 3 ensure that you can conjure hypnotic bass grooves in a jiffy. 
Not to mention, this plugin features 2 oscillators that can add some serious low frequency firepower to your mix.
Phaser Plugins: Best Free VST 

An emulation of vintage 1970s and 80s analog phaser circuits, Blue Cat's Phaser comes in handy if you're seeking a phaser plugin that can precisely recreate analog phaser sounds prevalent in the rock scene of that era.

Analog stereo phaser effects come to life with the TAL-Phaser that can add some vintage vibes to your mix with eclectic phaser effects that run the gamut from gentle to extreme with some rich feedback.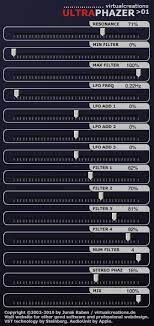 Embellish raw recordings of your rhythm guitar tracks with Ultra Phazer. It also doubles up as a formidable stereo enhancer and auto panner plugin that can create a wide stereo sound in your channel and mix tracks.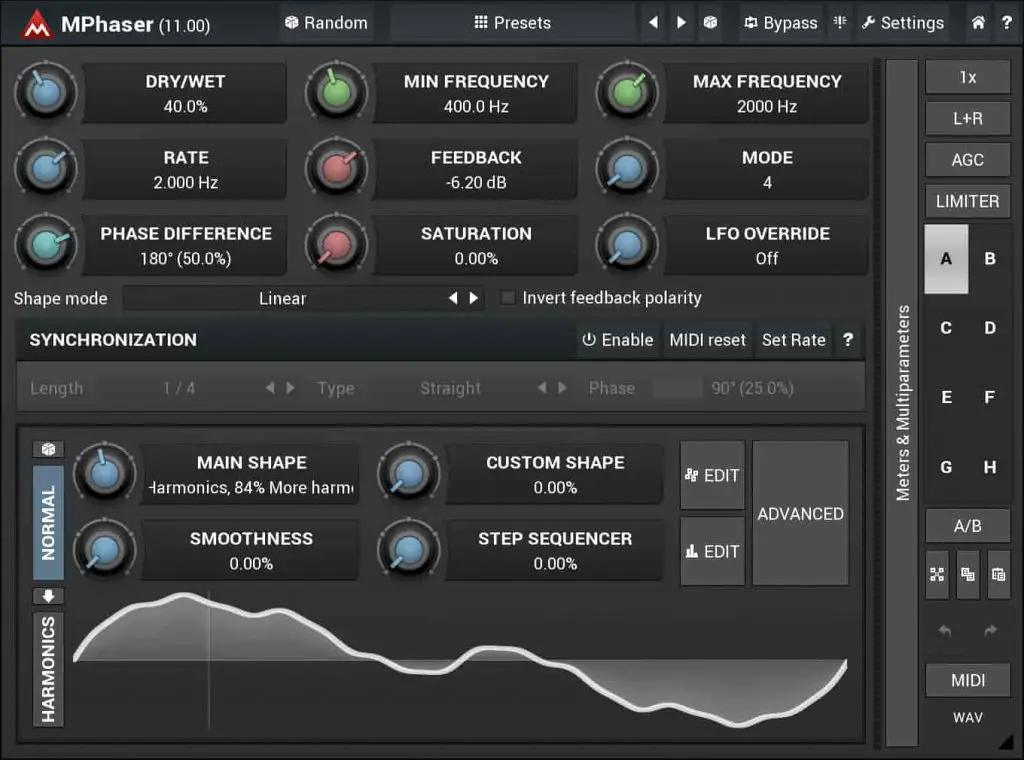 If you want to add warm phaser guitar effects to your channel tracks, the MPhaser is worth its weight in gold. 
It sports a stunning user interface and sports up to 100 filters, saturation, adjustable oscillator shape amongst other essentials. All in all, MPhaser is one of the best free VST plugins on the market.

If you are a beginner learning the ropes of audio production and want to incorporate warm phaser effects in your mix, look no further than Phat Noise Phazer, a handy phaser VST with 15 presets for a solid headstart. 

Looking for a stripped down phaser effect plugin bereft of unwanted bells and whistles?
Phazor comprises 1 to 6 stage all-pass filters, with feedback and spread controls. It is a CPU friendly plugin with beginner-friendly controls for creating cool phaser sounds.

Renowned plugin makers in the VST realm, Hy Plugins's latest offering HY Phaser also lives up to its name.
For starters, it features a learning mode, resizable UI, nifty preset Manager, and lots of parameters that can be modulated via an enveloper.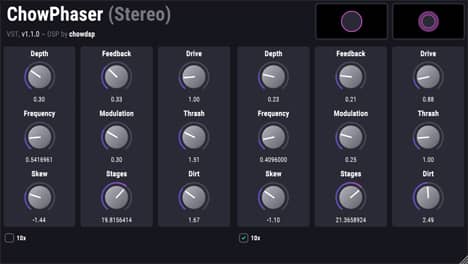 A far cry from run-of-the-mill phaser plugins found on the internet, Chow Phaser is capable of a plethora of phase-shifting potential.
Inspired by the legendary analog phaser of the 70′s, the Schulte Compact Phasing 'A', the Chow Phaser can create deep sustained vibratos as well as swirling effects that are subtle and harken us back to the classic rock era.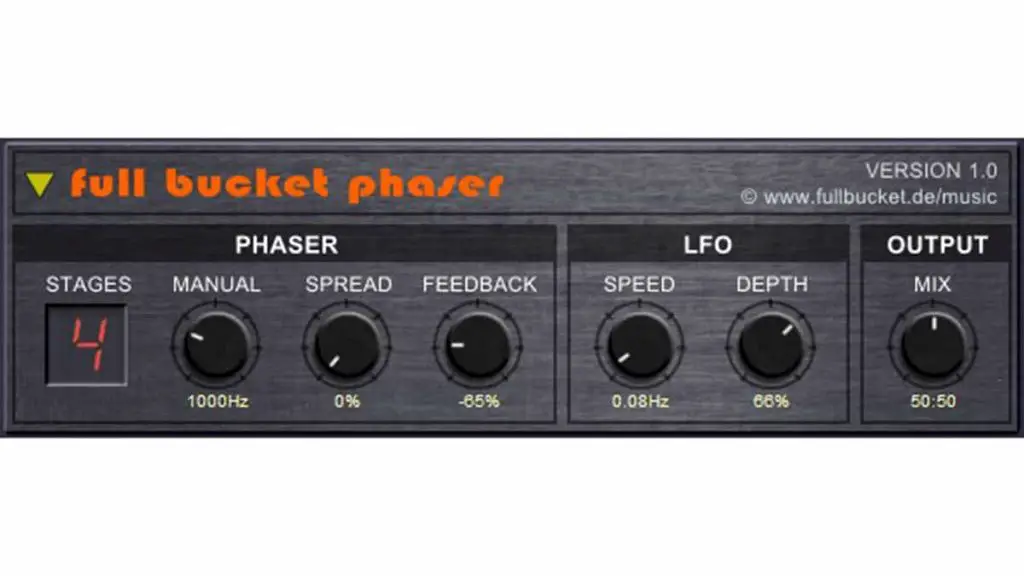 Simulating classic analog phasers, Full Bucket's very own Phaser is a nifty VST that offers authentic emulation of vintage phaser sounds with LFO modulation.
More Effects and Modulation: Best Free VST Plugins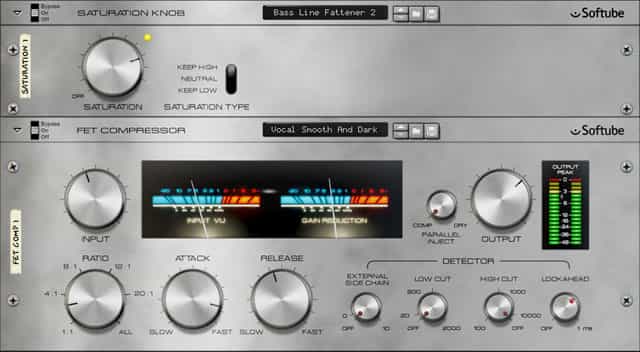 Longing for rich saturation in your mix? Add some grit to your drum, bass tracks and tasty harmonics to your vocal tracks with Softube's Saturation Knob.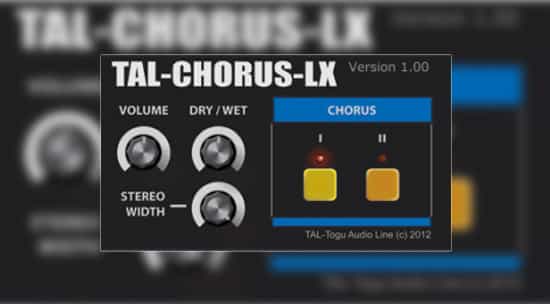 Symbolic of its name, TAL's stereo Chorus-LX is a compact tool for adding lush chorus effects. It is inspired by the Roland Juno-60 chorus. Snag it before it's gone!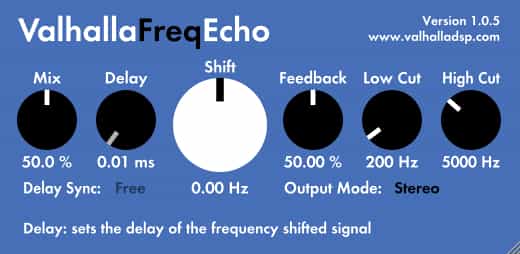 One of the best free VST plugins for adding a ton of modulation effects such as chorus, phaser, and flanger, Freq Echo will be a mainstay in your VST arsenal for years to come. 
What's more, it also doubles up as a frequency shifter with slick analog echo emulation.

A formidable three-band EQ, TDR Slick EQ is very easy to use and can come in handy during the mixing and mastering stages.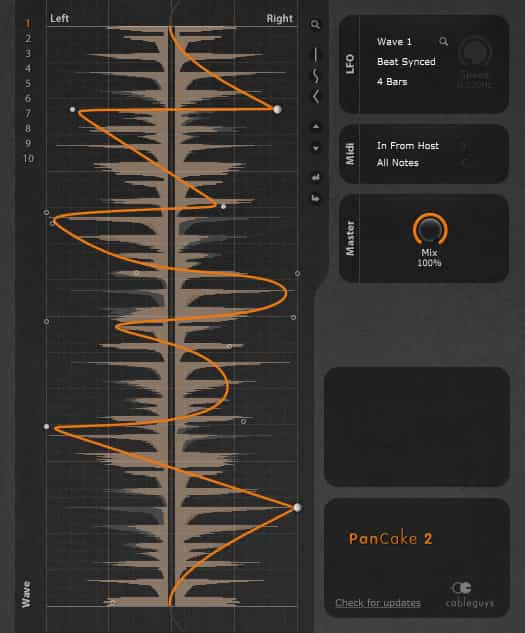 A list of the best free VST plugins would seldom be complete without mentioning panning effects plugins such as PanCake2. 
This flexible panning effects VST can add flair to your panning game. Not to mention, you can manually draw the curves of your panning modulation.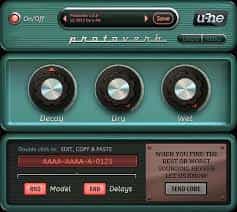 Prefer a distinct reverb sound that is generated by some quick tweaks? Lo and behold, the Protoverb 1.0 is the sonic weapon that you're looking for.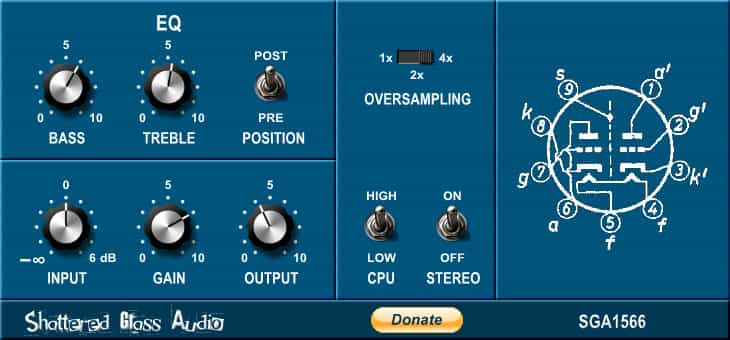 We all long for warm analog saturation sounds in our final mix. Luckily, the SGA1566 chimes in as a free saturation compressor whose nifty tube overdrive can quickly boost the warmth in your audio tracks. Sweet.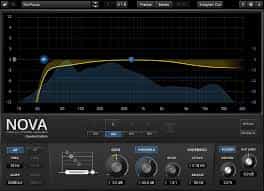 With its four-band dynamic Equalizer, TDR Nova EQ takes things a notch higher insofar as sound sculpture is concerned.
It is one of the best free VST plugins in the game that can be thrown into your channel, mix, or master tracks to add more flair and balance to any given track's frequency range.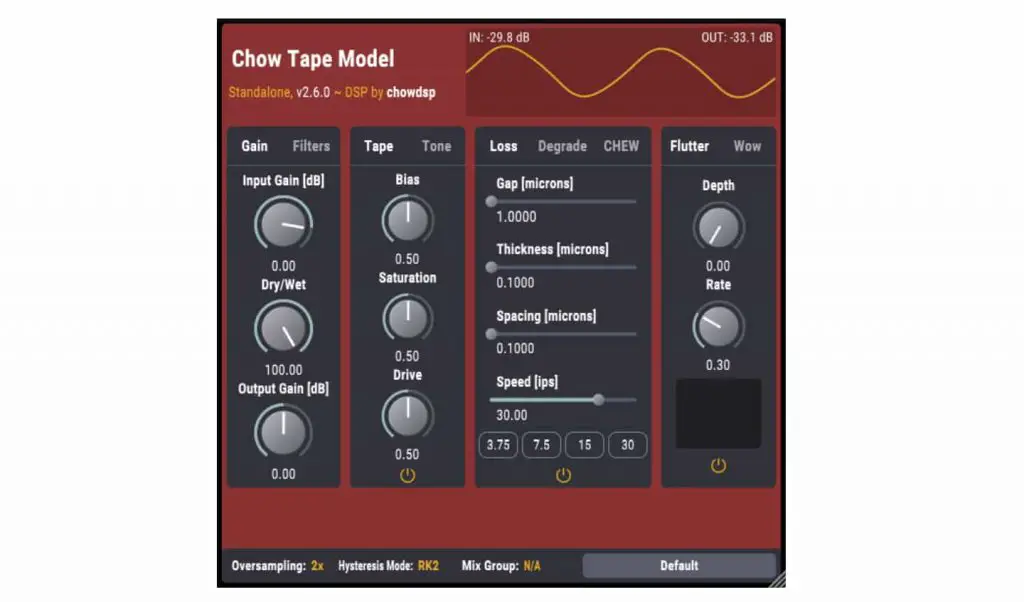 Started as a project at Stanford University, ChowTape is a tape saturation plugin that emulates a ton of reel-to-reel tape machines. Dial in your sound with flutter and wow effects and tweak as per taste.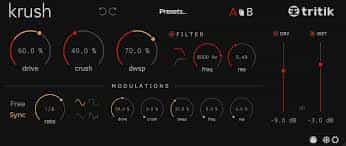 808 chiptune sounds galore with Tritik's Krush BitCrusher which can forge digital bit reduction effects in real time.
Exciter Plugins: Best Free VST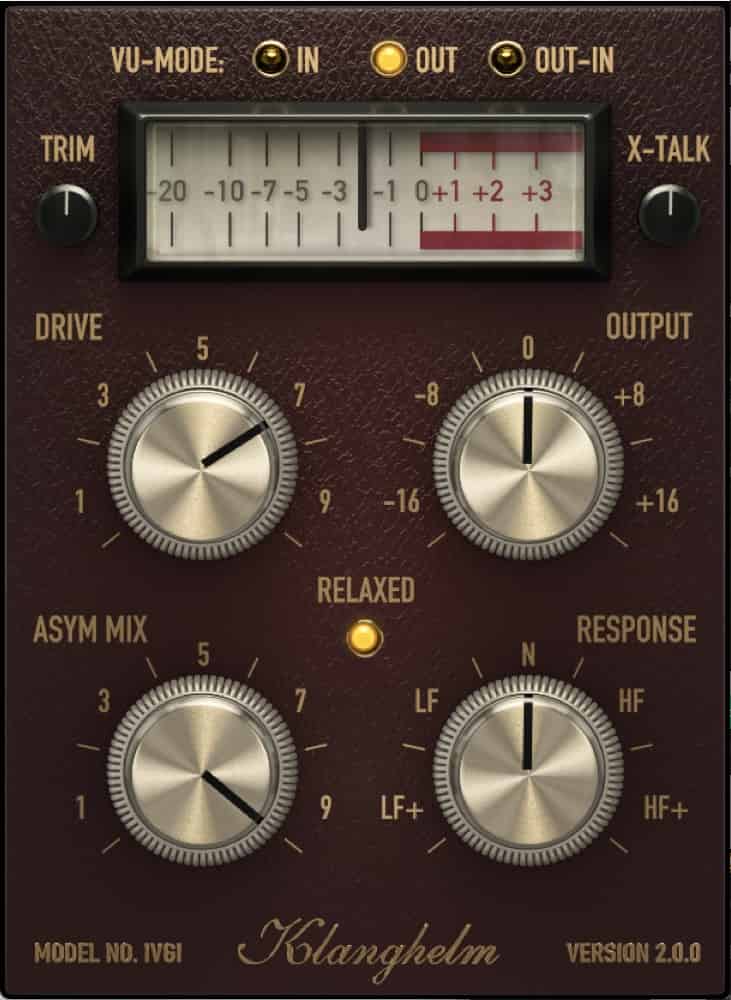 If you are looking for a high quality exciter and harmonic enhancer VST, look no further than IVGI by Klanghelm can apply subtle harmonic coloration to your tracks without squashing down the transients.

A solid free exciter VST that  emulates true parallel analog style design circuitry and equalizer ethos, the Thrillseeker XTC can lend some much needed character, and attack to your audio tracks.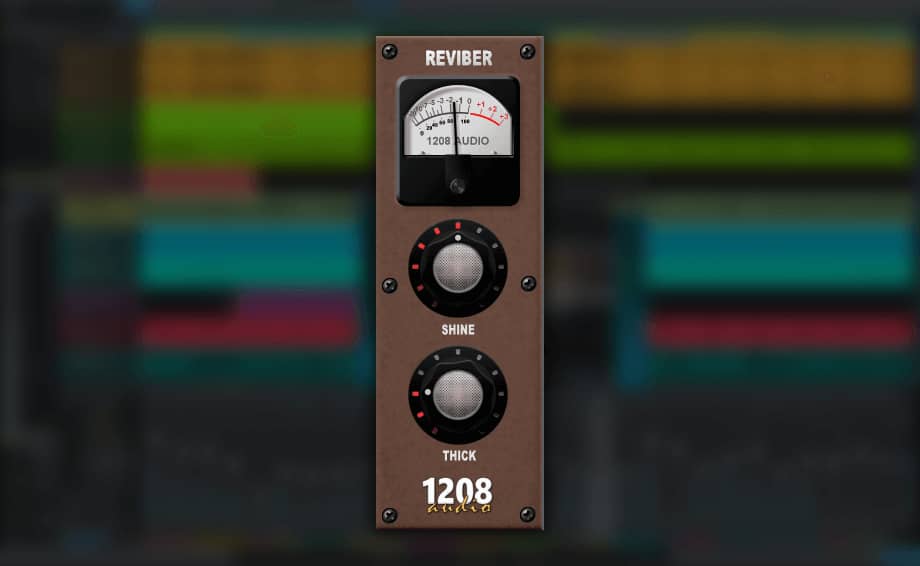 Don't let that stripped down GUI fool you, this 2-knob exciter/enhancer is a beast in its own right. Reviber is a 64-bit minimalist exciter VST that can spruce up your mixes or channel tracks in no time.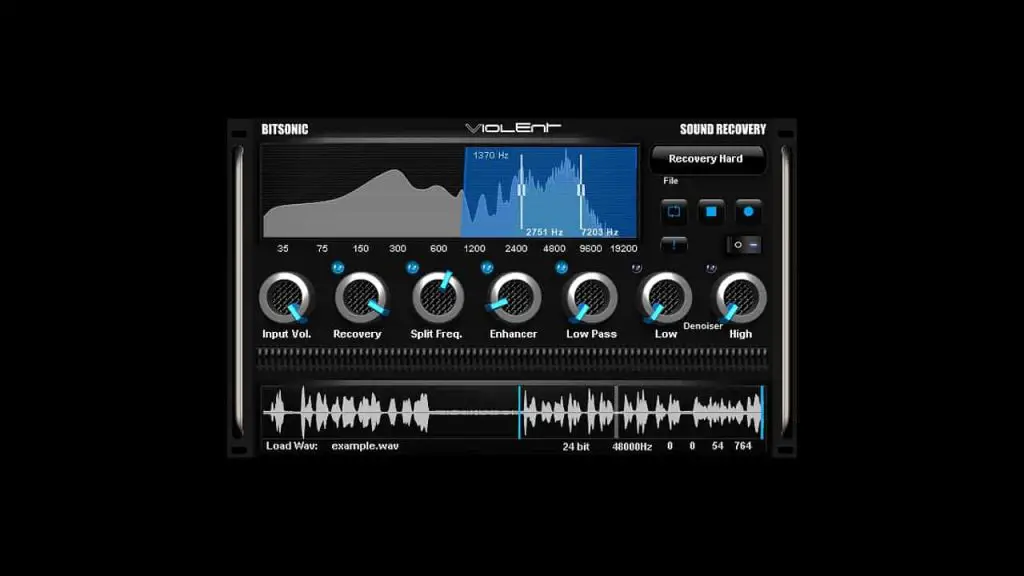 Fatten up your lead guitar, bass or even piano instruments' tone with Sound Recovery at the helm.
The ultimate aim of this VST is to repair low quality audio to a decent level especially buff up the mid high frequencies which cannot be affected by EQ otherwise.
It also doubles up as a multiband denoiser that can remove unwanted noise in low and mid frequencies.