There are hundreds of free Guitar plugins available online. However, finding the best guitar VST/AU for your DAW is no easy feat. If you are looking for free guitar plugins for Reaper, this is the right place to get started. 
We have done a rundown of some of the finest free guitar VST for Reaper producers that will embellish your guitar tones without breaking the bank. In fact, some of these are so good that they can put premium plugins to shame.
If you are looking to recreate memorable and highly realistic guitar god-esque sounds of classic rock and metal's greatest guitarists, these free guitar plugins for Reaper will suffice. So without further ado, let's get started!
5+ Best Free Guitar Plugins for Reaper 2023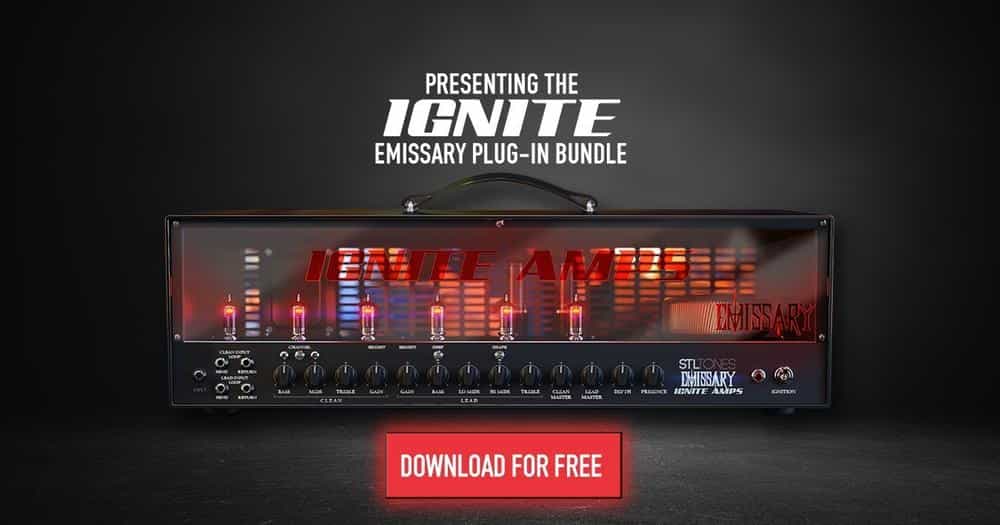 Creating a raw and aggressive distortion laden guitar tone is the holy grail of metal music production. Ignite Amps' STL Emissary 2 is a formidable VST for dialing in brutal guitar tones that can be used by metal guitarists with reckless abandon.
Whether you want to record a blazing fast solo with arpeggios or layer atonal chugging breakdowns for rhythm guitar tracks, Emissary 2.0 is worth its weight in gold especially if you are into producing deathcore, metalcore, djent, thrash metal and other sub-genres of metal.
Featuring rich tube saturation, Emissary 2.0 allows users to create, save and share their presets on the go. What's more, Emissary 2.0 works best with downtuned guitars in drop B, Drop C, and Drop A tunings.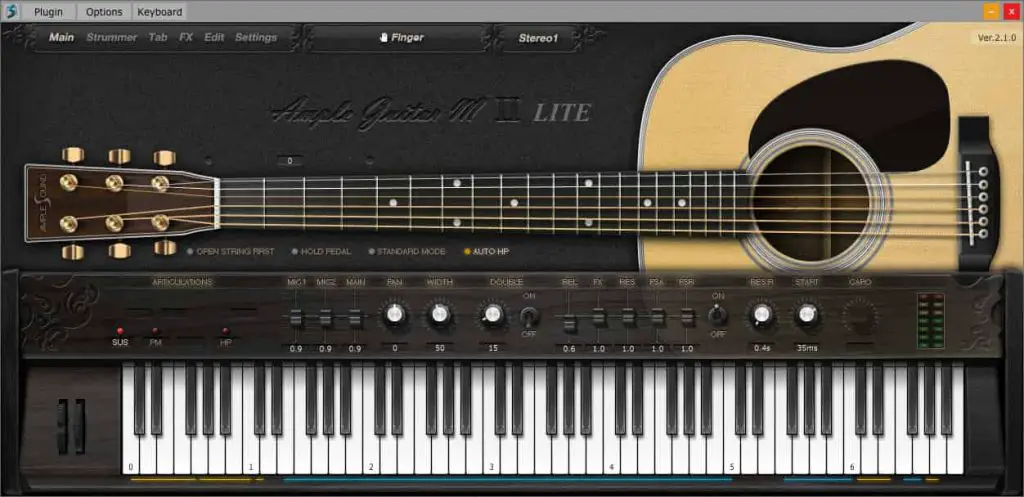 Looking for a free classical acoustic guitar plugin with great tone sculpting potential for Reaper? 
Classic. Guitar M Lite II is a great multi-sampled plugin for classical guitarists that can recreate bright and textured guitar tones reminiscent of 1960s classic guitar era as well as jangly guitar tones of late 1980's madchester music scene.
However, the real novelty factor lies in the tweakage offered by Classic Guitar M Lite II. 
You can not just create a digital replica tone of some great tube amps but also fiddle around parameter knobs to create a truly customized acoustic guitar tone.
Not to mention, you can even add ambient guitar atmospherics with a layered reverb tail to make your guitar tone sound lush and rich in harmonics.
All in all, Classic Guitar M Lite II is one of the best free guitar plugins for Reaper producers.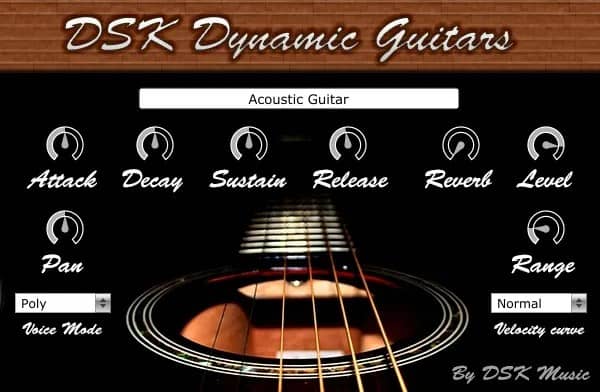 DSK VST/AU plugins are known for their serious firepower and ease of use that comes free of cost. Staying true to that notion is DSK's Dynamic Guitars.
DSK's Dynamic guitars VST comes loaded with 3 sampled guitar sounds namely Acoustic, Steel, and Nylon. If you are looking for a definitive acoustic guitar plugin for Reaper, Dynamic Guitars is a must have.
Sporting a spic and span and minimalistic graphical user interface, Dynamic Guitars is CPU friendly, easy to use for beginners and offers a ton of effects.
We are talking about the likes of free reverb, ADSR envelope and voice mode selector that can help customize your acoustic guitar tone.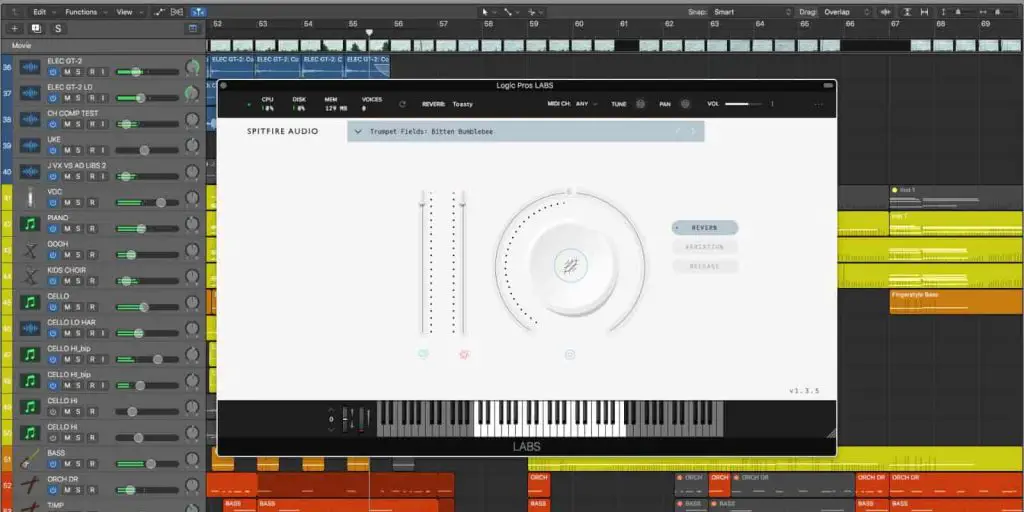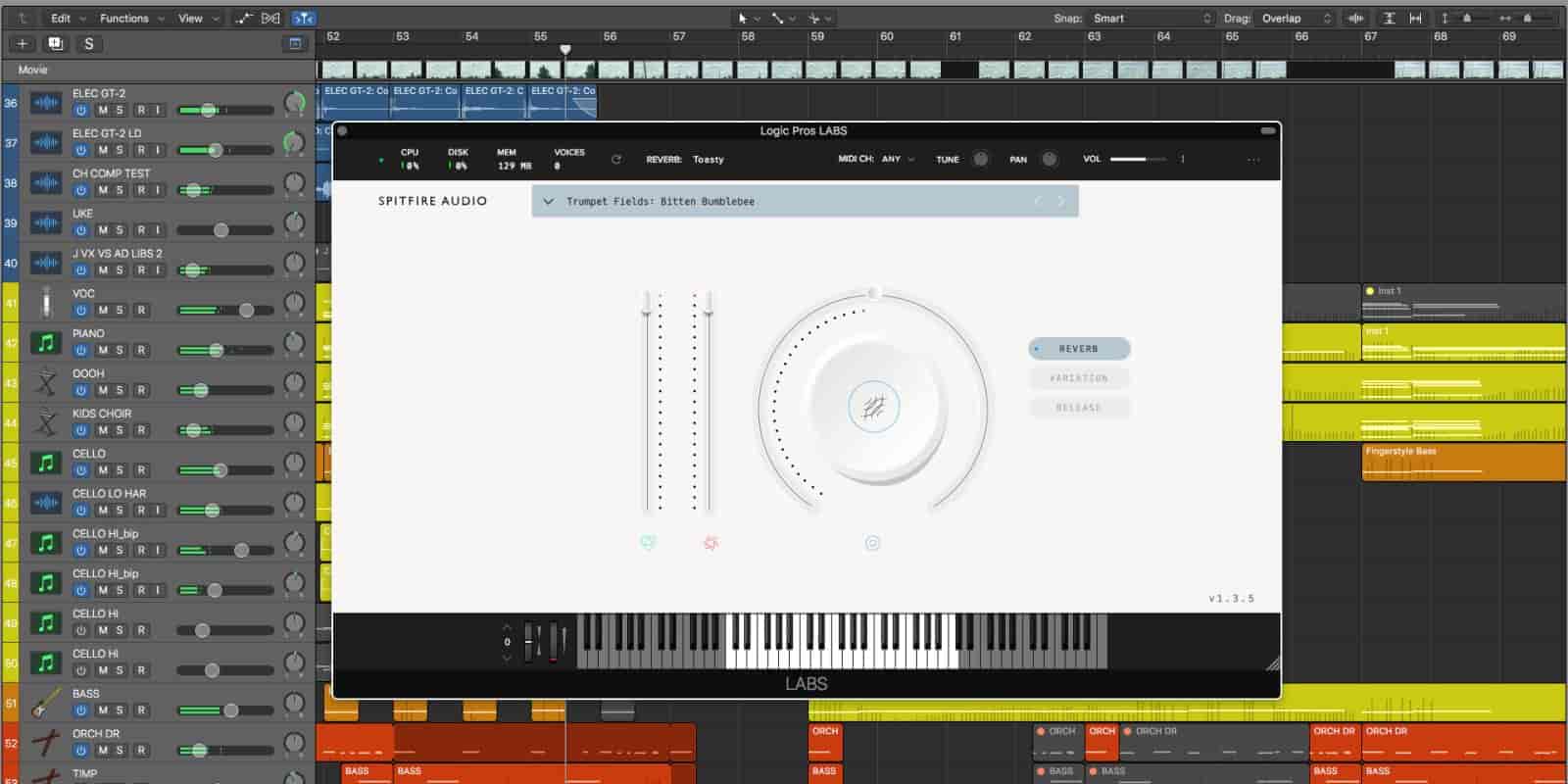 Popular free virtual instruments maker, Spitfire Audio offers a melange of VST plugins that straddle multiple instruments such as guitar, piano, drums, bass, vocals, strings, you name it under the moniker Spitfire Labs.
Reaper producers looking for a free guitar plugin for their DAW will be delighted with the 3 free guitar VSTs offered by Spitfire Labs.
Aptly titled Moon Guitar, Peel Guitar and Guitar Harmonics – these 3 free guitar plugins can lend their own piquant character and unique guitar tone to your mix and guitar channel tracks.
While Peel guitar offers a bright and smooth guitar tone, Guitar Harmonics focuses more on adding rich harmonics to your guitar tracks and tone. 
On the other hand, Moon Guitar is modeled on the resonance of Chinese Moon guitar and can be used to add mellow world-music textures to your guitar tone.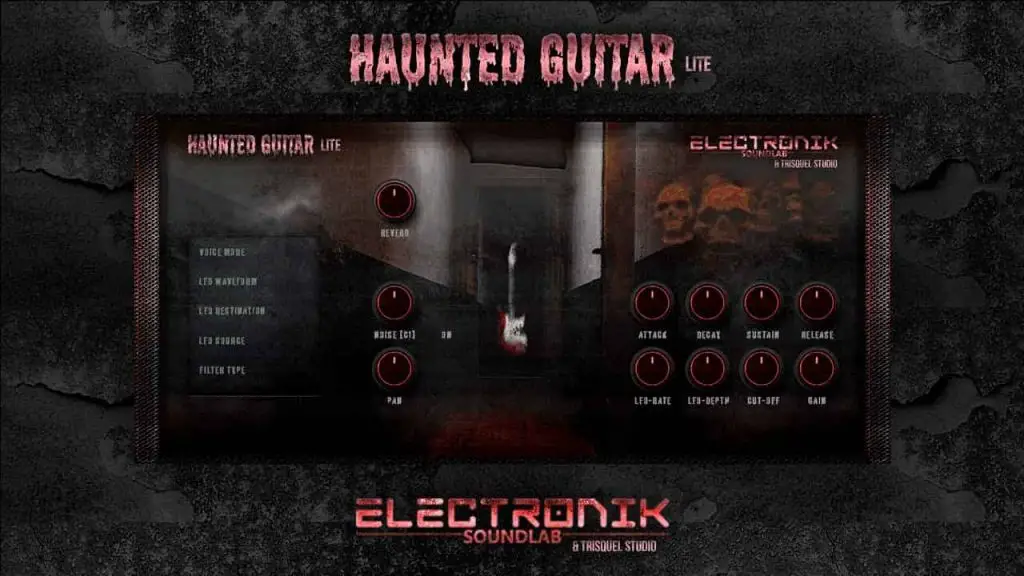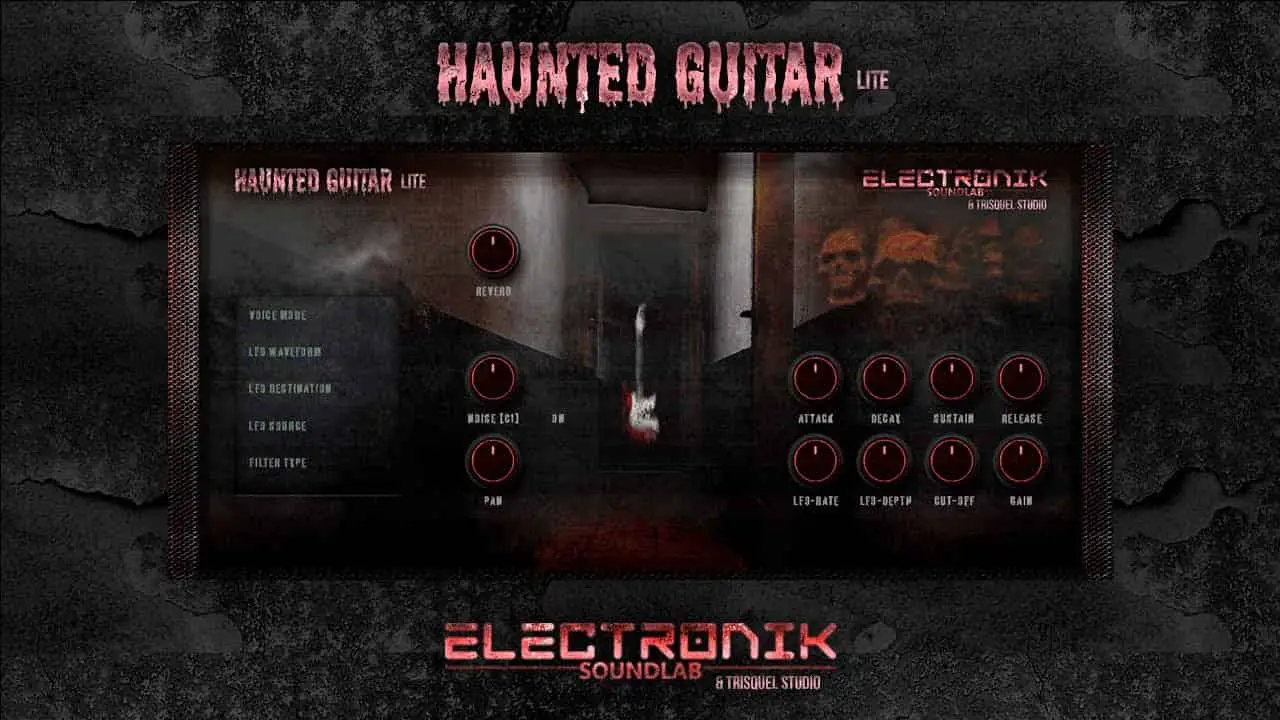 Rounding up our list of free guitar plugins for Reaper is Haunted Lite, which emulates a multi-sampled Fender Stratocaster Plus Electric Guitar.
If you want to create a dark and ambient guitar tone with some droning atmospherics thrown in for a good measure, Haunted Guitar Lite is worth a gander.
Boasting preset tones that run the gamut from "Ancient Void" to "Life Drain", Haunted Lite offers serious guitar tone mangling potential that must be tinkered with to heartily satisfaction. 
You can use Haunted Lite in Reaper for adding ethereal background guitar soundscapes complementing your chord progressions and lead guitar tracks.