An Arpeggiator VST plugin provides a MIDI routing effect that can be aligned to any track inside your DAW. Any decent arpeggiator plugin can detect notes or chords that have been played on your MIDI keyboard. 
How does an arpeggiator VST work?
An arpeggiator plugin can add variations by syncing your tone as it cycles through the notes playing each note to a specified length. Further, you can easily customize the modes in the arpeggiator to a preferred measure whether you are playing a chord arrangement or complex pre-programmed arrangements.
You can also alter the tempo and the note length while synchronizing the notes. Or, even set polyphonic patterns where the notes play simultaneously in sync with time. Many of the arpeggiator VST plugins on our list can do all these things. So, without further ado, let's get started.
5+ Best Arpeggiator VST 2022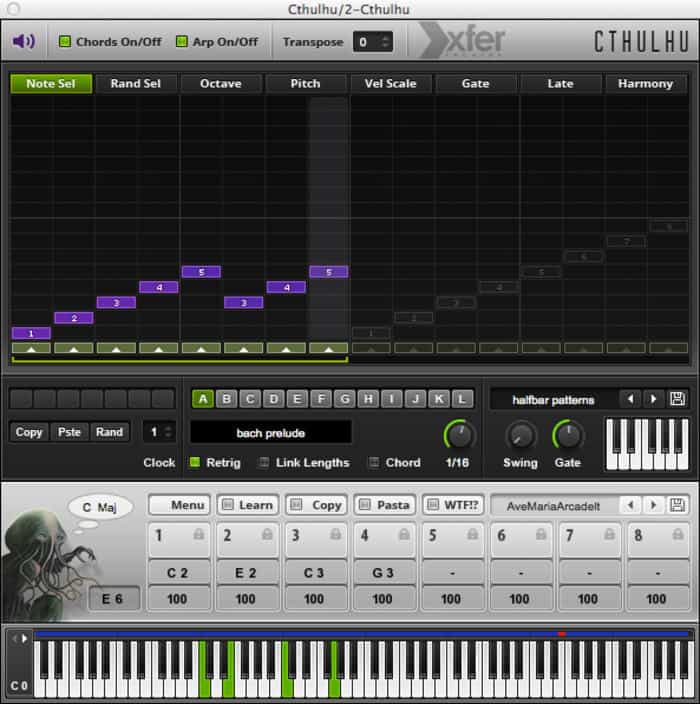 An arpeggiator and chord generator VST, Cthulhu can easily transform your single chord to full song. Sounds good? Cthulhu features tons of presets and scales and allows full flexibility so that you can come up with some amazing chords, record them and save them.
Not to mention, other nifty features such as an 8-step sequencer, chord arpeggio modes, velocity sequencing, and intelligent transpose, Cthulhu is replete with abundant features for music production.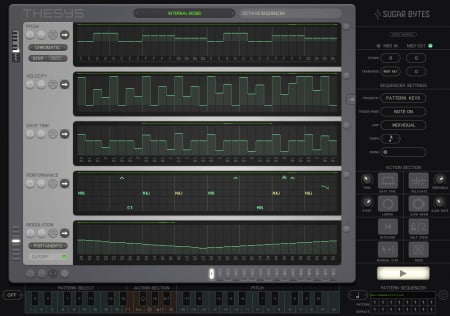 A powerful MIDI sequencer and arpeggiator VST, Thesys helps users integrate the necessary sequencing in their song melodies. For instance, with Velocity and Gate Sequencer, budding producers can experiment with complex chords and chord progressions easily.  
Thesys is loaded with other features such as internal synth, pitch recorder, and vast randomizer.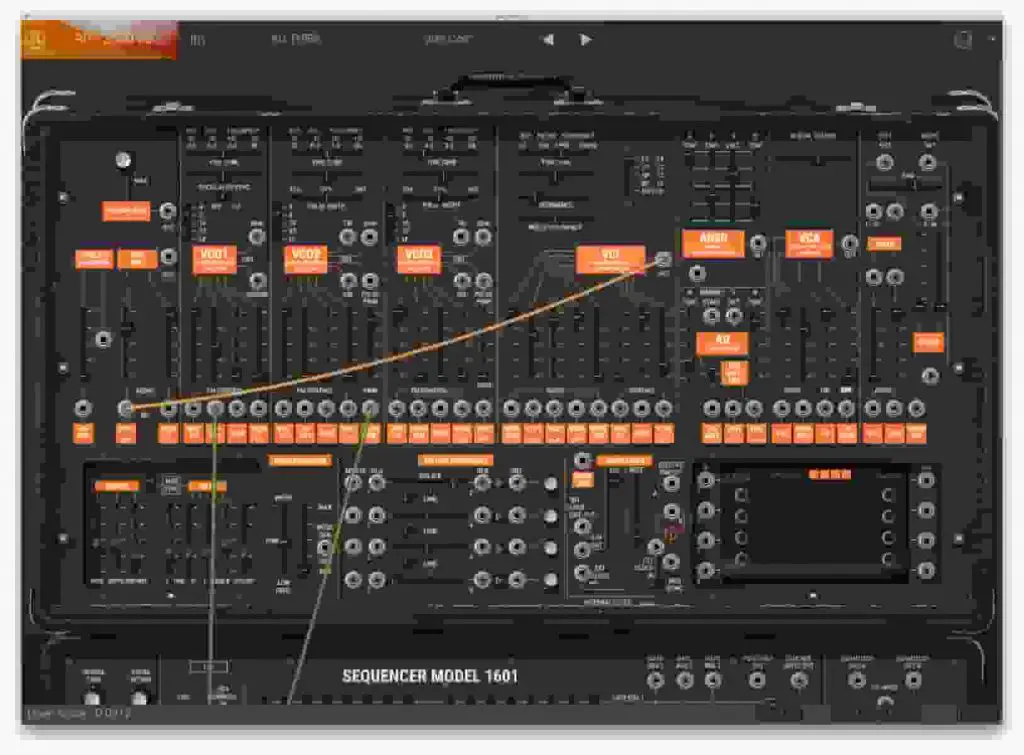 If you want to create some cool walloping guitar effects and add lush leads, the ARP2600 V is worth a gander. The ARP2600 V arpeggiator plugin is a step up from the ARP2600 which was not a bad plugin by any means.
However, the ARP2600 V has made some visible changes to the newer version with enhances GUI and ease of use as its forte.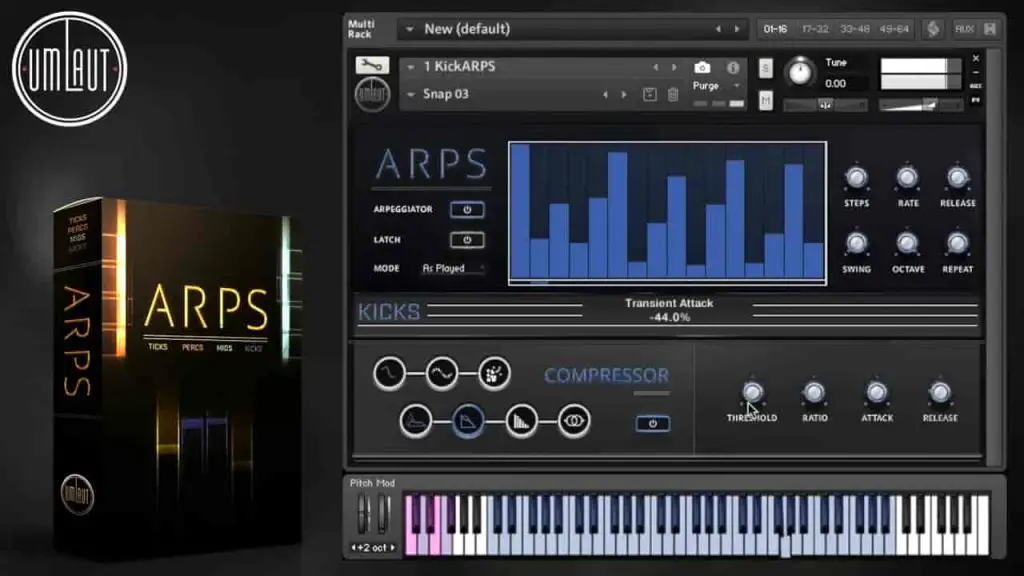 A percussive arpeggiator plugin, ARPS provides more rhythm to your song melodies. It sports a simple graphic user interface with streamlined control parameters that beginners would find easy to work with.
APRS comes with 7 adjustable FX for setting the preferred timings of your arpeggiator patterns.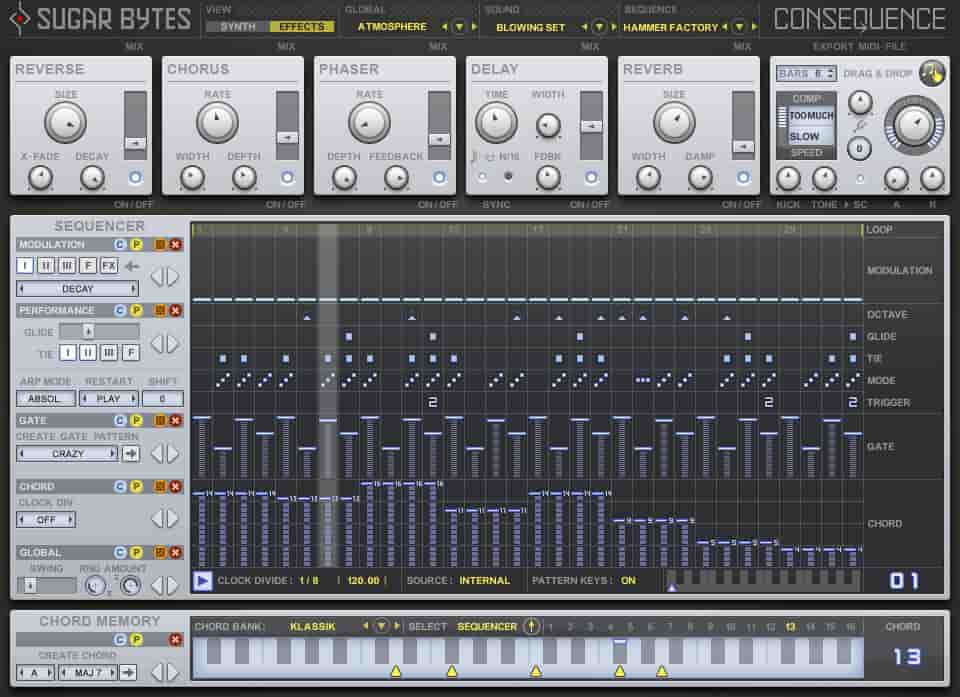 The Consequence is a nifty arp vst that can create a plethora of complex and uniquely textured tunes on the fly. It comprises a sample library of over 800 MB content and 220+ sound presets.
What's more, The Consequence lets you easily create notes with any number of chords that you integrate. 
SEE ALSO: Best Modulation VST Plugins