Panning is the art of balancing different sounds and keeping clipping in check on your DAW's mixing console. However, if you are tired of twiddling numerous pan knobs, this list of the best of the best auto pan VST plugins will definitely help.
An autopanner takes the concept of panning way further, and helps in forging countless creative effects. So are you ready to check out the best auto pan VST? Without further ado, let's get started.
5+ Best Auto Pan VST Plugins 2023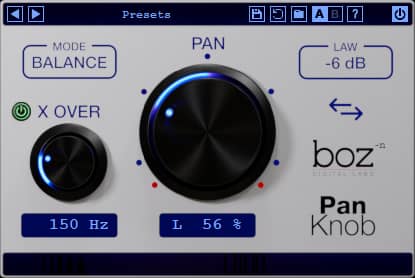 Featuring a smart panning algorithm, Pan Knob keeps your low frequencies unpanned to make your audio tracks sound natural in your studio headphones or in-ear headphones. 
Your mono mixdown stays intact as Pan Knob doesn't do any room simulation. At times, per your mix's demands, panning a little wider than 100% to the L or R side is recommended to create a wide stereo effect sound possible.
Luckily, with the Pan Knob VST you can go up to 120% (left or right) to give extra width to your tracks.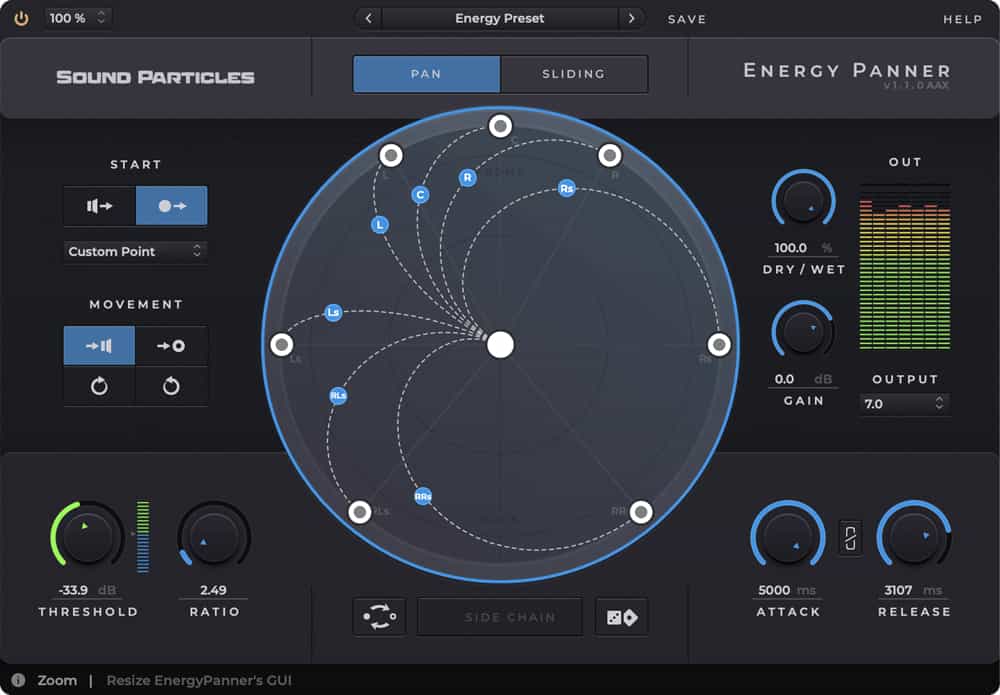 Energy Panner is one of the best auto pan VST plugins that can control the sound intensity of your instrument tracks. It features 2 modes: Pan Mode and Sliding Mode. 
While Pan Mode controls normal particle-based panning, Sliding Mode ensures that as soon as the audio signal reaches a certain threshold value, the sound source does not return to the starting point when the signal level drops.
All in all, Energy Panner adds an immersive dynamic depth to your panning endeavors and spruces up your audio tracks and mixing endevors.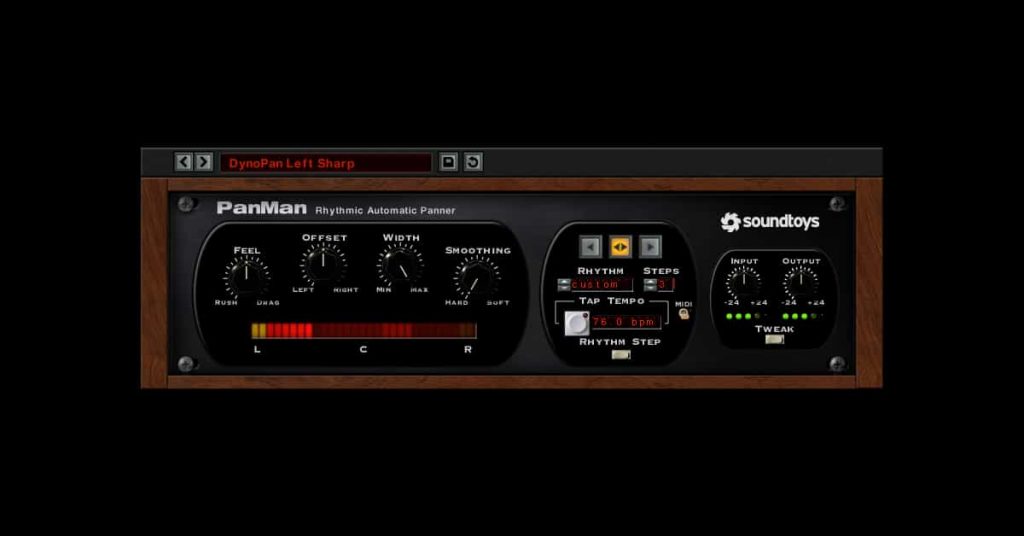 Modelled after early vintage hardware auto-panners of the classic rock era such as the PanScan, SoundToys' PanMan VST boasts a power packed arsenal of immersive panning possibilities for the everyday producer. 
PanMan comes with 6 different panning modes, including the likes of LFO, Random and Step panning. Not to mention, 7 vintage analog emulation algorithms that come in handy for adding a vintage tinge to your audio tracks.
What's more, with PanMan's Rhythm Step Editor, you can design and modulate your own unique panning patterns using simple LFO shapes.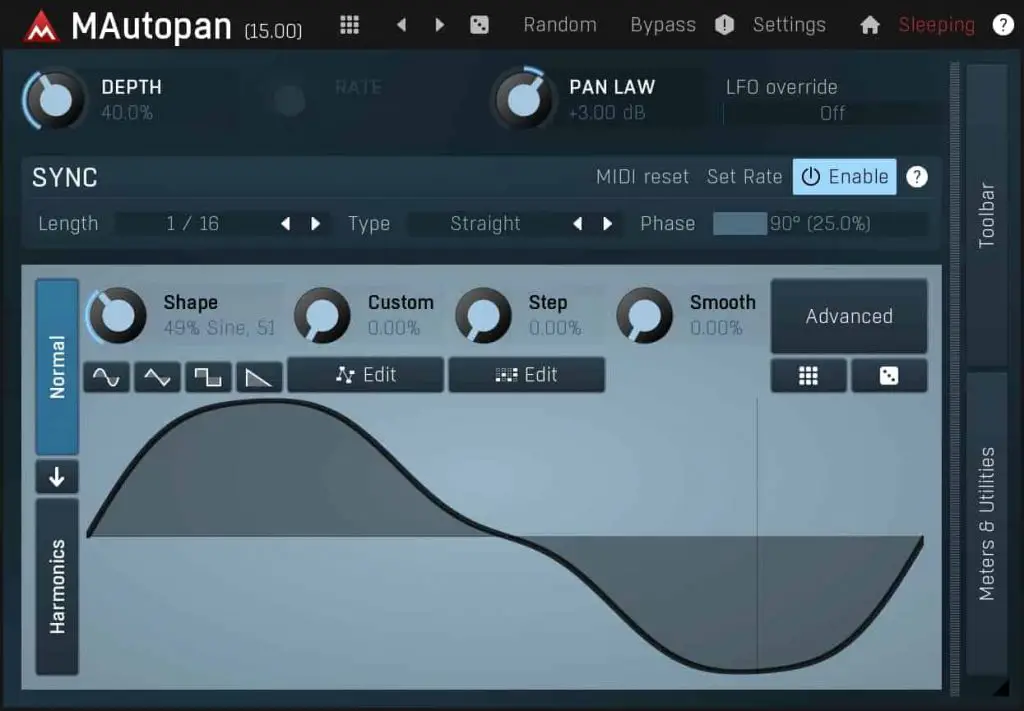 MAutoPan is a free VST by MeldaProduction that has all the necessary firepower to make your sounds swirl from the Left speaker to the Right speaker. MAutopan offers multi-channel panning and automatic gain compensation.
For starters, you can use the Step Sequencer to program complex patterns and create custom LFO shapes. 

Rounding off our list of the best auto pan VST plugins is HY-TP2, which is a free tremolo and autopan VST plugin.
HY-TP2 features parameters that let you tweak modulation rate, modulation width, and modulation depth knobs. The width knob of HY-TP2 VST controls the tremolo and stereo auto-pan effects that promise a fuller stereo surround sound for audiophiles.
What's more, this VST also features an inbuilt preset manager, bypass switch, and reset switch.
SEE ALSO: Best Tremolo VST Plugins