Stereo Imager VST plugins are used to create a balanced stereo image. Sometimes during the mixing stage, level based panning may cause inadequate sonic depth and space perception issues in left and right channels. Luckily, audio engineers can rely on some of the best stereo imager plugins that can do justice to their mixes. 
We have done a rundown of five affordable stereo imaging plugins that are a must have in every producer and studio engineer's arsenal. Without further ado, let's get started.
5+ Best Stereo Imager VST 2022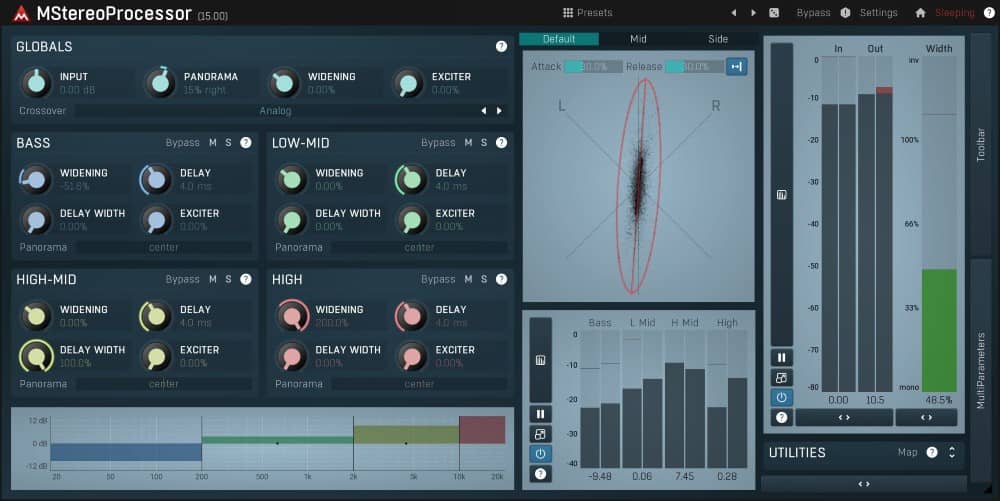 With 4 separate bands and 3 crossover types, MStereoProcessor allows users to easily control the stereo image and the requisite space perception and depth. 
Each band in MStereoProcessor provides its own width control and an aural exciter for enhanced clarity. It also displays precise visual information of the stereo image via integrated analyzers for default, Mid and Side.
All in all, MStereoProcessor is a great stereo imager with easy-to-read meters for beginners.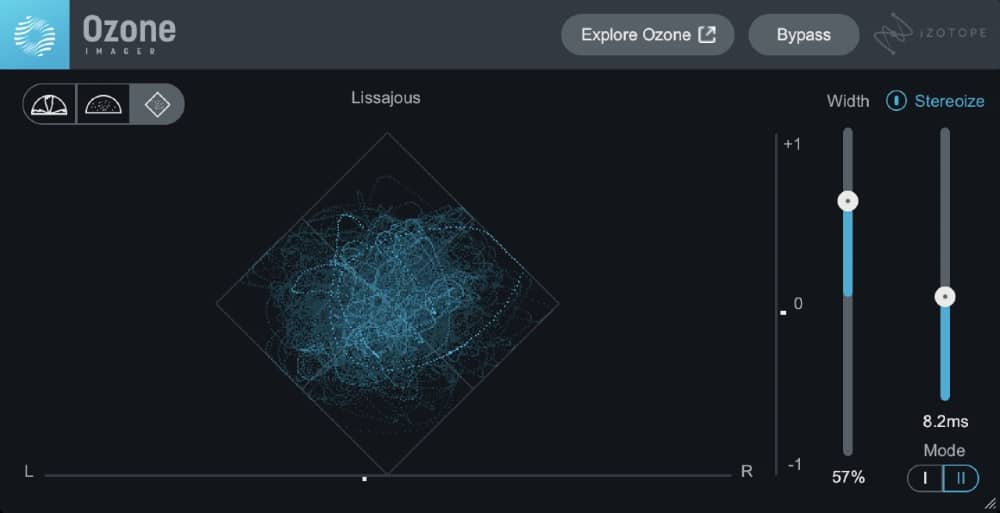 iZotope's plugins are renowned for their sheer quality and its Imager 2 is a legendary free VST in the stereo imaging plugin realm. 
It features integrated Vectorscope and Correlation meters that come in handy during the mastering stage. It is one of the best stereo imager VST plugins that can achieve mono compatibility by limiting up the low-end and expanding the high-end.
Imager 2 can produce both ultra-wide stereo fields as well as mono-sounding narrow fields with precision and clarity. The two Stereoize functions can turn mono into stereo without adding reverb or doubling audio tracks.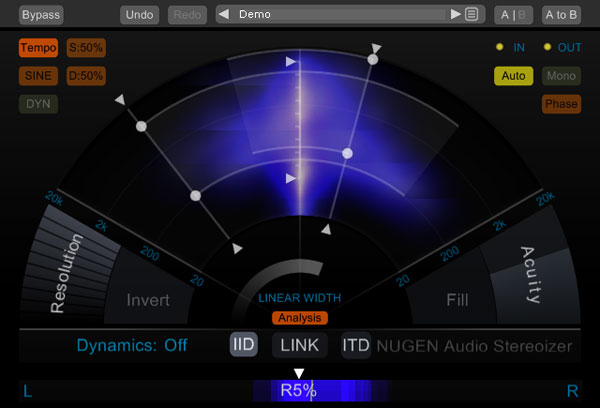 Symbolic of its name, Nugen Audio's Stereoizer adds natural sounding stereo by adding width and depth to both stereo and mono signals. It does so while keeping the harmonics of the original audio tracks intact during the mixing stage.
You can also achieve super-wide imaging with the Nugen Audio Stereoizer. Furthermore, it can also rehash old recordings by adding stereo width information and strengthening the centre image.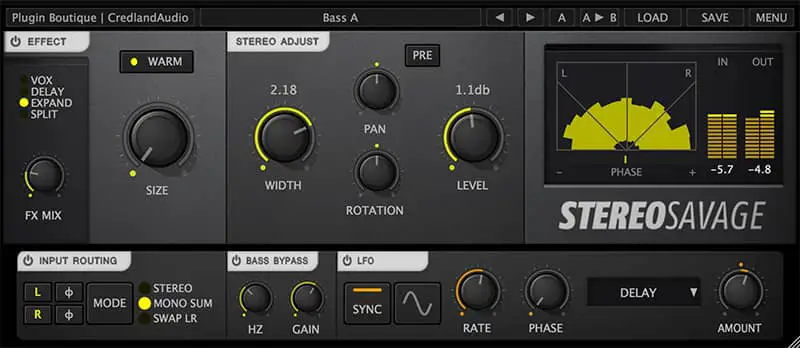 One of the best stereo imaging plugins to convert mono signals into stereo signals, Stereo Savage by Credland Audio can achieve complex panning as well as control other stereo image parameters.
The GUI is super easy to navigate for beginners, however, Stereo Savage works like an advanced panning plugin that offers more panning controls than any run-of-the-mill channel strips.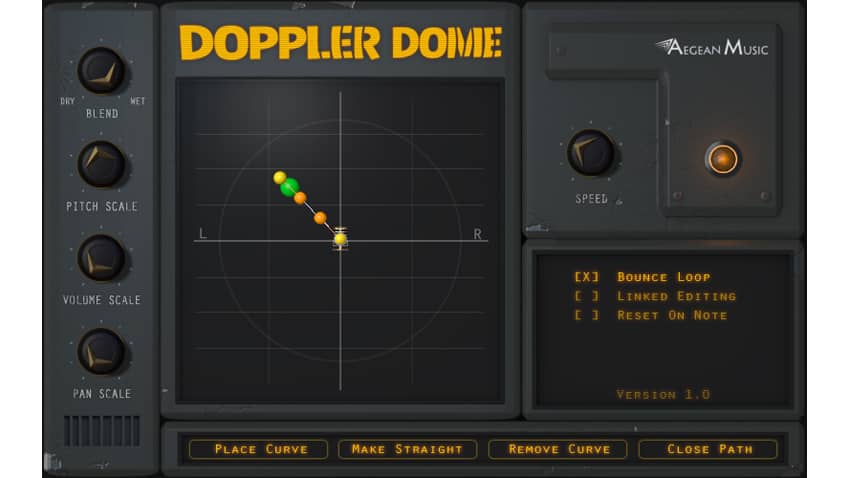 Rounding off our list of the best stereo imager VST plugins is Doppler Dome, a free stereo imager that can augment mixes with distinct panning.
It comprises an interactive GUI with 5 primary rotaries, 4 functions, 3 variables. You can blend the rotary scale with a wet/dry knob, whereas the pitch scale range can be adjusted from 0 to 1 with 1 being the most aggressive pitch shifting. 
Likewise, the pan and volume scale rotaries affect the volume and panning respectively, and determine the amount of volume/pan automation in the signal.