Looking for black metal drums VST plugins? We have done a lowdown on some great black metal drum plugins that can help you craft a brutal drum track that is heavy and monstrous.
Some of the best black metal drums VST on our site focus on ease-of-use, and can be programmed by both beginner as well as professional metal producers alike. These plugins are both premium as well as free so be sure to check them all out. So, are you ready to find out the best black metal drum plugins? Without further ado, let's get started.
5+ Best Black Metal Drums VST Plugins 2023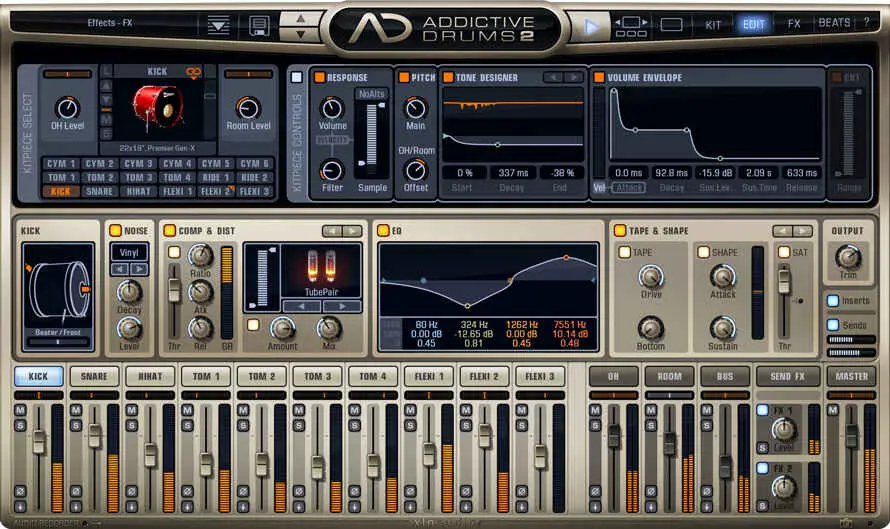 XLN Audio's Addictive Drums 2 is a behemoth in its own right. This nifty drum sampler comes with a Beat Transformer which can streamline your double bass and drum grooves with the rhythm of a distorted guitar track so that your drum tracks sound more natural and realistic. 
Sporting a spic and span graphical user interface with drag and drop functionality, Addictive Drums 2 allows users to drag-and-drop audio or MIDI files of drum tracks in your DAW.
You can use this drum VST in conjunction with a metal amp sim and recreate some heavy sonic destruction. 
Addictive Drums 2 also comes with an inbuilt Tone Designer and Transient Shaper for tweaking individual drum tracks such as snare, kick, toms, hi-hat and cymbals with accuracy.
What's more, you can further embellish the drum tracks and make them sound more authentic through adding effects such as EQ, reverb, delay, etc. which ensure your drums sit right in the mix along with distorted guitar tracks.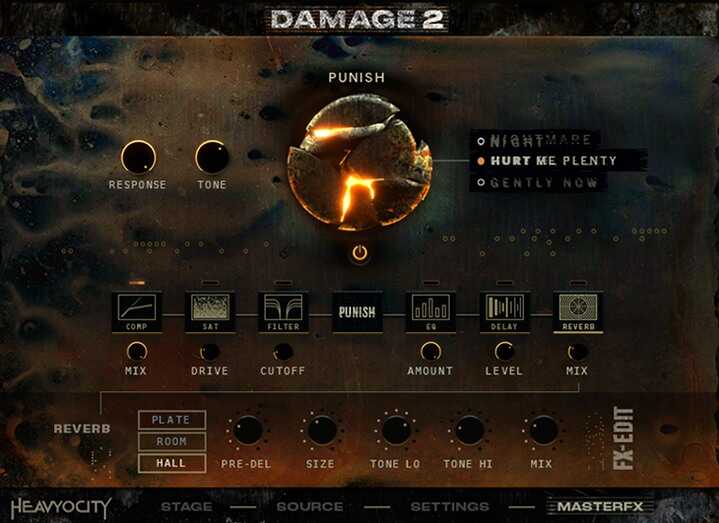 Touted as one of the best black metal drums VST plugins for creating cinematic drum tracks, Heavyocity's Damage 2 boasts a massive drum library.
Damage 2 has it all: from black metal percussion sounds to traditional metal drum kits that are tight and fine tuned to cut through a dense mix full of heavy guitars and orchestral instruments.
If you are a metal producer looking forward to creating a symphonic black metal or melodic death metal track inspired by an epic Hans Zimmer drum score, Damage 2 can really make your drum tracks shine. 
Among the many patrons of Damage 2's extensive drum library consist the likes of John Debney, Brian Tyler and Harry Gregson-Williams.
You can track heavy drums that run the gamut from orchestral fusion drums, boomy marching drums, to cinematic drum scores.
SEE ALSO: 5 Best Metal Amp VST Plugins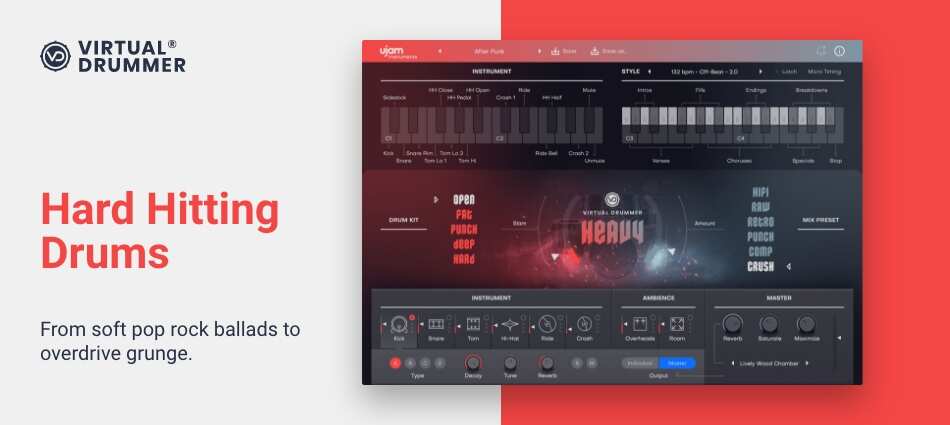 ujam's Virtual Drummer Heavy 2 is replete with powerful drum samples perfect for tracking metal and other heavy genres of music.
These heavy drum samples are customizable, editable and can be arranged as per taste without overclocking the CPU. 
For starters, Virtual Drummer Heavy 2 comprises a repository of over 200+ drum presets, 1380 drumming patterns, 60 Drumming Styles, and 5 nifty drum kits each with interchangeable set pieces and a master section with harmonizer and saturation.
If you are looking for a black metal drums VST with realistic drum performances and individual panning/volume controls for each element (snare, kick, toms, hi-hat, cymbals, etc.), look no further than Virtual Drummer Heavy 2.
SEE ALSO: How to Record Metal Guitar at Home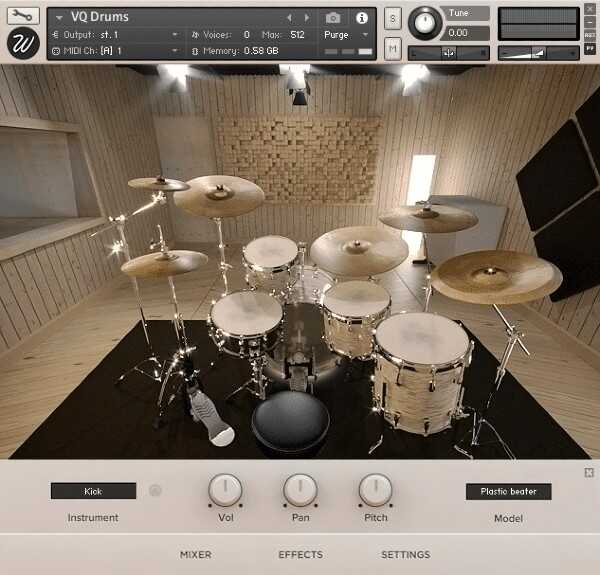 Waves' VQ Drums is a drum library modeled on the vintage 1964 Ludwig kit that was recorded in a state-of-the-art wooden studio for maintaining the raw timbres of the drum sound. 
Intrinsically built for metal, classic rock, rock musicians, VQ drums can be programmed to play fast drum tracks with high BPM's in full swing mode. 
Whether you have laid down heavy pentatonic scale metal guitar riffs or distorted rhythm guitar power chords, or sweep picked arpeggios, the drum library in VQ Drums Invasion cuts right through the mix.
Please note that VQ Drums can work in the DEMO mode with the free KONTAKT player.
SEE ALSO: 5 Free Metal Guitar VST Plugins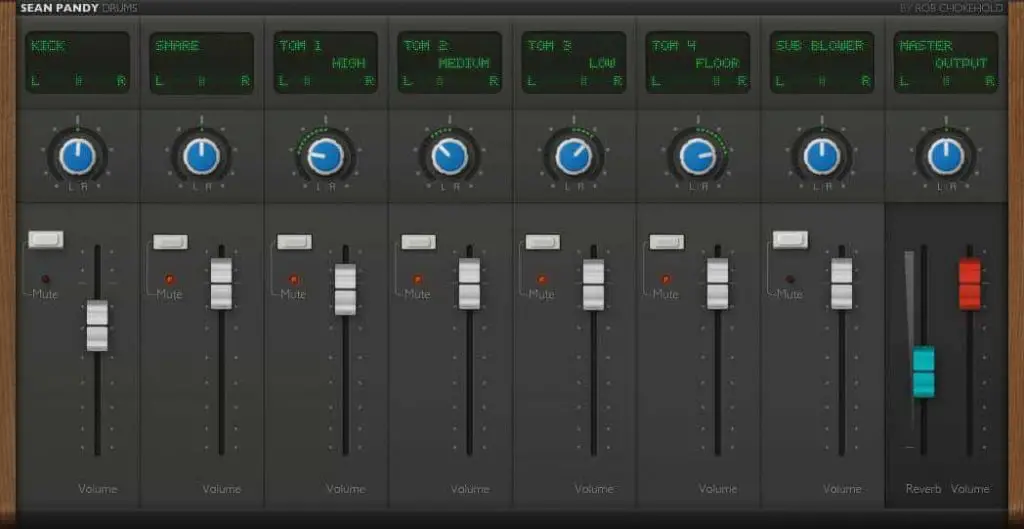 Rounding up our list of the best black metal drums VST is Sean Pandy drums, a free drum plugin for metal producers who want to get the best of both worlds. 
Sean Pandy drums can help you craft foot stomping double bass blast beats that will have you and your fans head banging every single second through the song.
The plugin was intrinsically designed to handle the drumming complexities of heavier sub-genres of metal such as Black Metal, Deathcore, Speed Metal, Metalcore, Djent, Death metal, and grindcore to name a few.
SEE ALSO: 5 Free Djent Guitar VST Plugins