Looking for the best free phaser VST plugins? You have come to the right place. We have collated some of the best phaser VSTs that are free and can be used on guitar tracks, synths, vocals and even on drums. 
These free VST plugins are compatible with all major DAWs including FL Studio, Logic Pro X, Ableton Live, Reason, Reaper and more. Available in VST, AAX, and AU formats these free phaser plugins are compatible with both Mac and Windows OS. So without further ado, let's get started fellas.
9+ Best Free Phaser VST Plugins for Guitar 2022

Blue Cat's Phaser emulates vintage analog phaser circuits that are found on many rock records of the 1970s and 80s.
For starters, it comes with up to 32 phasing stages, stereo spread control, full MIDI control automation and a smooth bypass parameter to turn Blue Cat Phaser on/off without no noise.
This free phaser VST matches the analogue goodness with the accuracy of digital processing techniques to craft a great sounding phaser VST.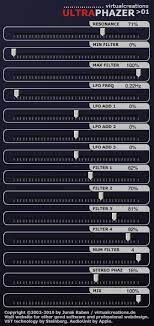 A multi oscillated phaser plugin, Ultra Phazer can really embellish raw recordings especially on rhythm guitar tracks.
It also doubles up as a nifty stereo enhancer and auto panner plugin for creating a wide stereo sound in your mixes.

A sweet emulation of stereo phaser effects, TAL-Phaser allows users to switch between 2, 4, and 6 stages and tweak the lowest and highest frequency of the filter. All together, TAL-Phaser is one of the best free phaser VST plugins for Guitar.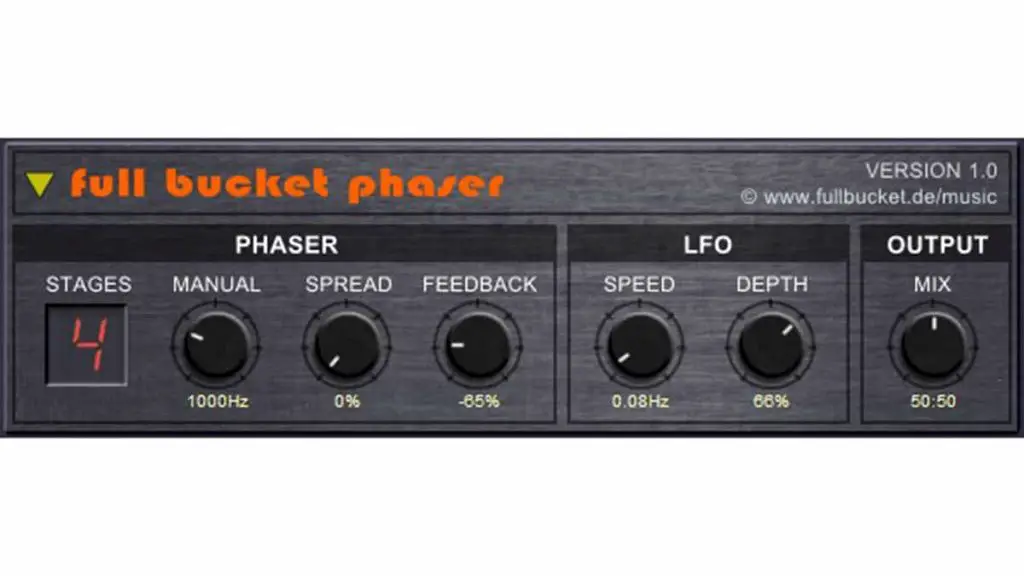 Full Bucket's Phaser is modelled after famous analog phasers from the 1970s and 80s.
For starters, it offers 4 or 8 stages of phasing, and stereo audio processing.
What sets this phaser apart from others is that it emulates true analog phase shifting filters used in vintage phasers and offers LFO modulation options as well.

A stripped down phaser effect stomp, Phazor is one of the best free phaser VST plugins for beginners who do not want to be swamped with a barrage of parameter controls on a VST. 
Phazor comprises 1-6 stage all-pass filters and feedback controls. To top it all off, Phazor is a CPU-friendly plugin that will definitely save some CPU power.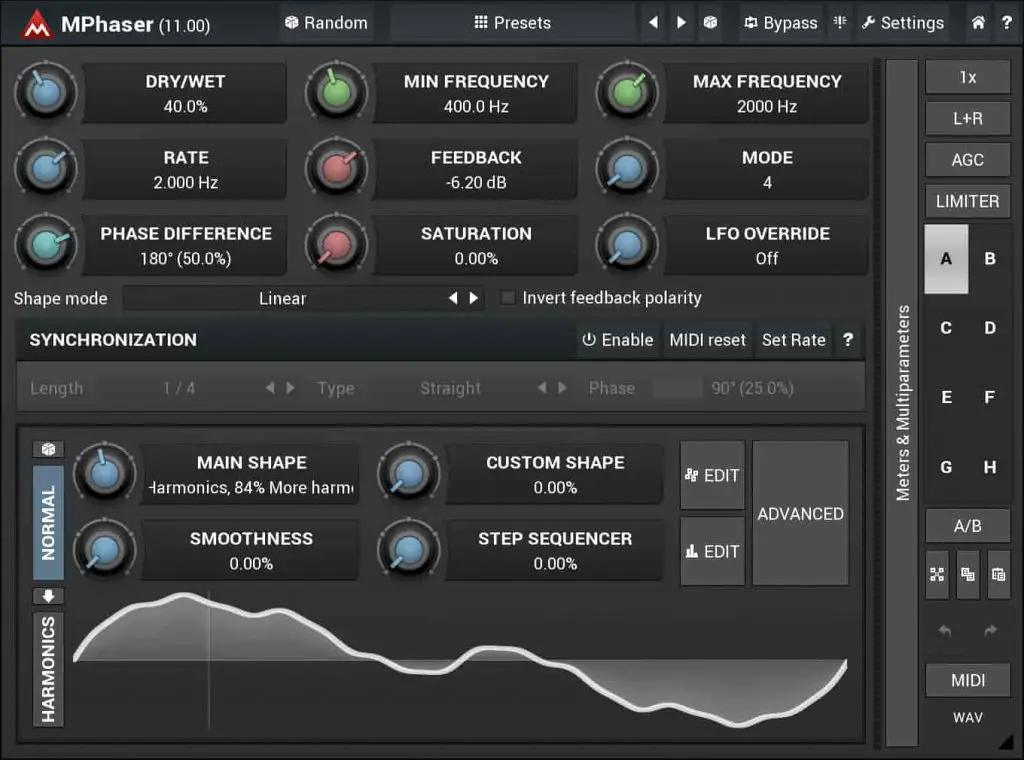 Sporting an easy-to-use interface, MPhaser by Melda Production features up to 100 filters, saturation, and other essentials for crafting warm phaser guitar effects. 
It also provides an adjustable oscillator shape for more flexibility. All in all, MPhaser is one of the best free phaser VST plugins on the market.

Hy Plugins are a popular developer in the VST realm, and their plugins are always about quality at an affordable price.
Likewise, their new offering the HY-Phaser is a free phaser effect VST that pretty much does a great job in providing cool phaser sounds. 
It offers important parameters that can be modulated via an enveloper. Some other features include Resizable UI, Preset Manager, Midi learning, and more.

Learning the ropes of audio production? Phat Noize Phazer might just be the phaser that you need to incorporation warm, fuzzy phaser effects in your tracks.
Phat Noize Phazer comes with 15 solid presets for budding producers to start on the right note.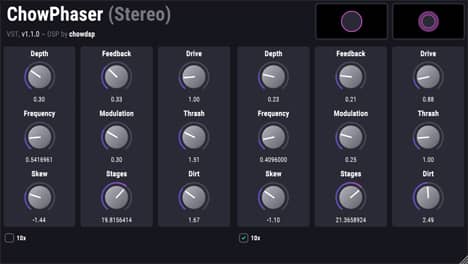 Rounding up our list of the best free phaser VST plugins is Chow Phaser which is essential for adding quirky phase cancellations to your audio tracks or mix in general.
If you are a sucker for space guitar sounds, sustained vibratos and swirling effects, Chow Phaser will be right up your alley.
SEE ALSO: Best Free Exciter VST Plugins