A Vibrato VST is a pitch based effect that causes a steady increase and decrease in pitch of an audio track. It differs from a Tremolo which creates a steady increase and decrease in volume. 
A Vibrato VST can add color, character, and expression to an audio signal. It is similar to a Guitar whammy bar which goes by the misnomer of a Tremolo Bar. In actuality a whammy bar is used to add Vibrato to sustained notes by warping and fluctuating their pitch. 
As well as rock and metal, a Vibrato is used in countless music genres where it can be used on samples, guitar tracks, synths, you name it. We have created a list of some great free and paid vibrato VSTs  that help in audio production. So, without further ado let's get started.
5+ Best Vibrato VST 2022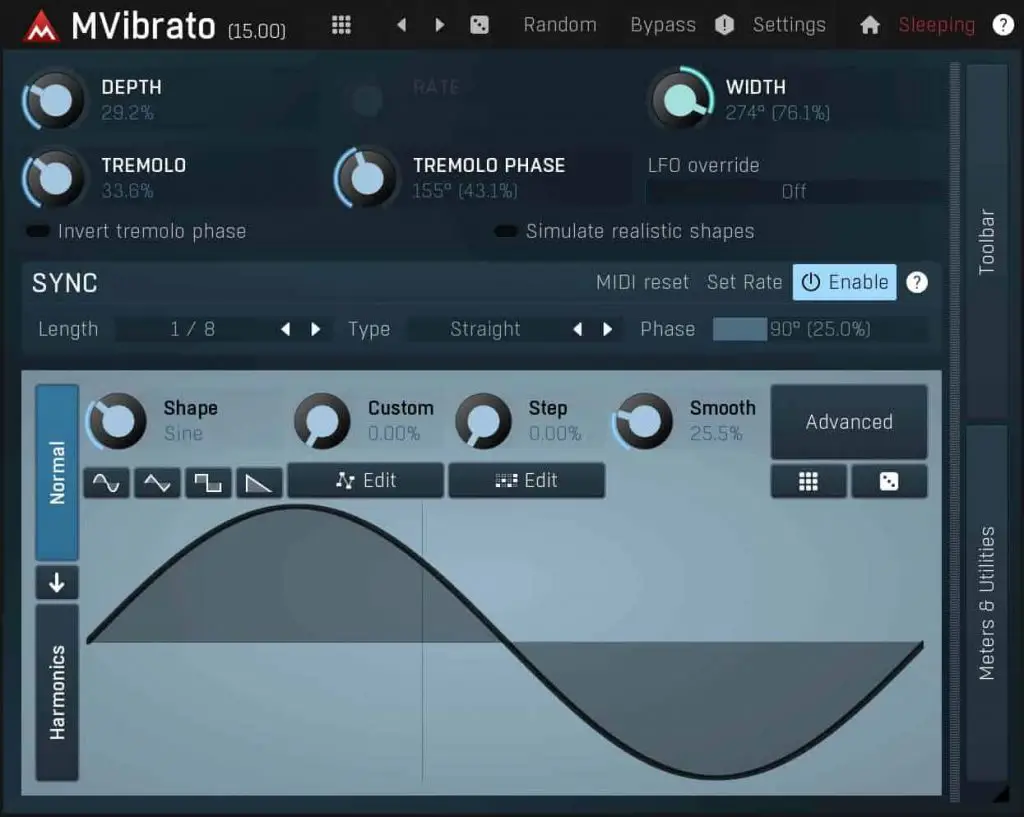 A powerful multiband vibrato, MVibratoMB comes with a robust modulation system and adjustable shape features. If you are a producer learning the ropes of music production as well as the basics of vibrato, MVibratoMB will be a good stepping stone. 
For starters, it provides excellent rotary simulation and sports neatly streamlined GUI with clear parameters. Note: This plugin is the complete package by Melda Production for adding vibrato effects. We have also reviewed a free version of this plugin with limited controls below.
With a ton of emulations of vintage analog effects units from the 1950s and 1960's psychedelia eras, Audiority's Tube Modulator is a behemoth. Especially, if you are into adding spacy vibrato effects in your audio tracks, 
Tube Modulator is one of the best vibrato VST plugins hands down. It sounds massive on guitars, organs, pads and vocals. Moreover, if you are a Lo-fi producer looking for some funky retro effects, you will definitely like the Leslie Speaker, Wow and Flutter controls that carry the warmth of valve amp technology.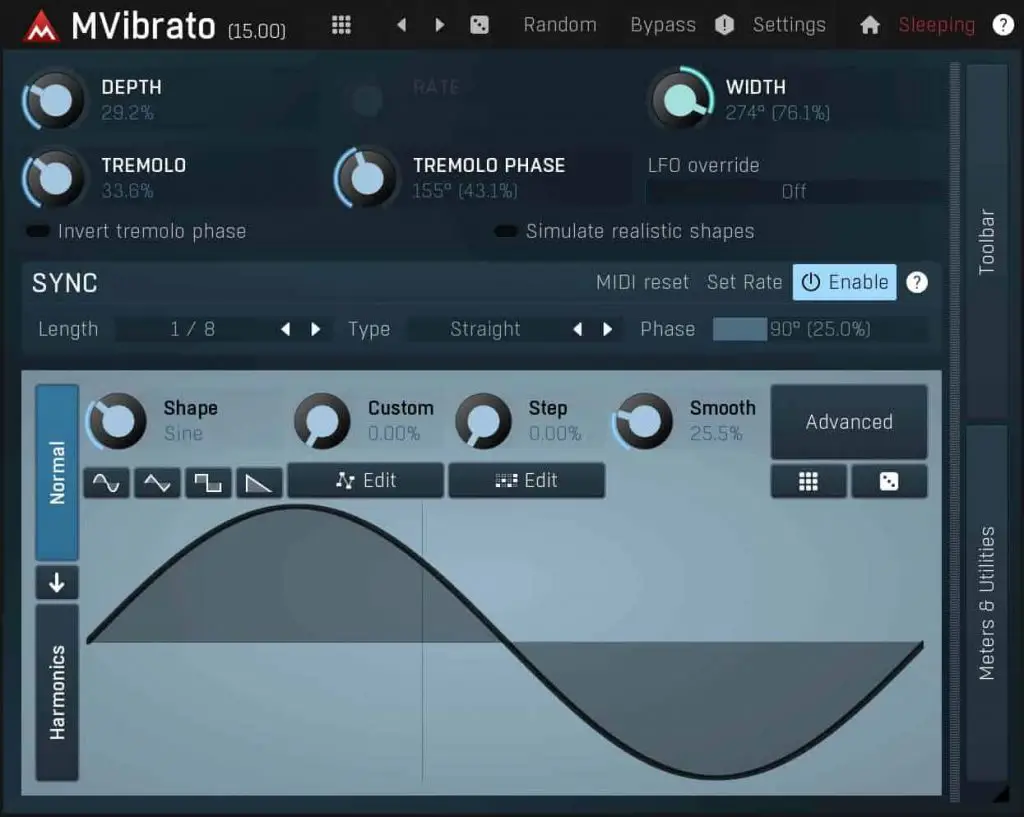 A free vibrato emulation VST by Melda Production, The Mvibrato can handle numerous surround sound channels while keeping the sound quality intact. It boasts the same engine as the MVibratoMB VST and is more accurate in terms of modulation.
With its Custom LFO Editor you can create distinct modern sounding oscillation patterns. Better still, you can use this vibrato plugin to add sublime ambient and atmospheric sound effects.

Twin Reeler produces a reeling stereo vibrato modulation effect by twisting the time scale with a separate modulation control on each output channel. 
You can simply throw this vibrato plugin on a mono signal path to add some space to mono-to-stereo signals, or create mayhem by turning the knobs up.

The last plugin on this list is a free vibrato VST called Wobbles. It sports a stripped down graphic user interface and features adjustable shape, depth and speed. 
Interestingly, you can further add some nice modulation effects such as chorus and phaser to spice up your mixes by using the dry/wet knob.