There's hundreds of free Guitar VSTs scattered in the depths of the internet. But, finding the best ones is a herculean task. While some of them are indeed powerful, and versatile, others are just bloatware that you would want to avoid like the plague. This list of the best free guitar VST explores some of the finest free VST plugins for guitar should definitely be in your arsenal.
If you want to recreate the glorious guitar sounds of rock and metal's golden eras and beyond for free, these authentic best free guitar VST plugins should suffice. So without further ado, let's get started fellas!
5+ Best FREE Guitar VST Plugins 2022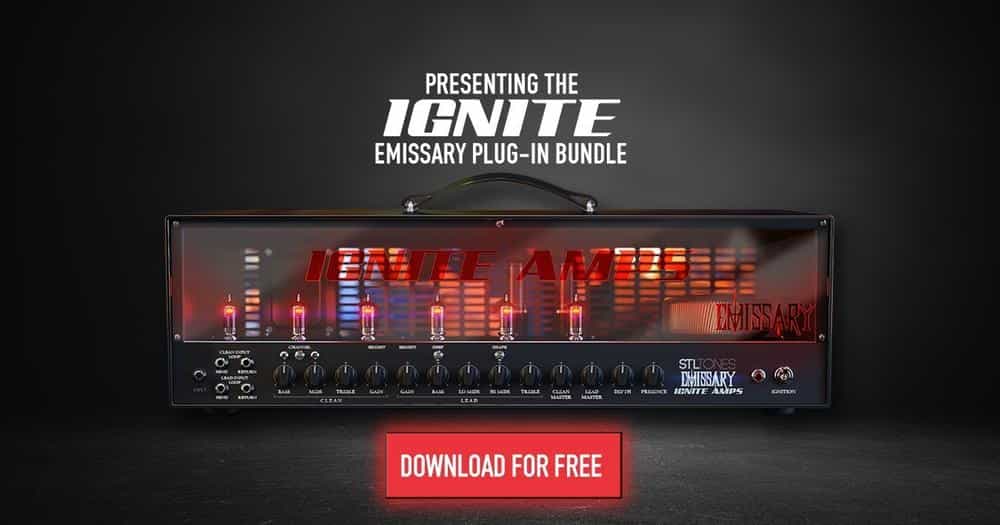 If you are a heavy metaller, the Emissary 2.0 by Ignite Amps is definitely worth a gander. For starters, it can achieve filthy distortion sounds that scream shreddage.
If you are looking for a solid free Guitar VST for writing heavy chug laden riffs, metalcore breakdowns or even gainey guitar solos with arpeggios, the Emissary has got it all covered.
The tube saturation of this VST is second to none (at least as far as free Guitar plugins are concerned), and it packs in some serious firepower. What's more, you can also save and share presets you create on the go. 
SEE ALSO: 5 Best Guitar Preamp Plugins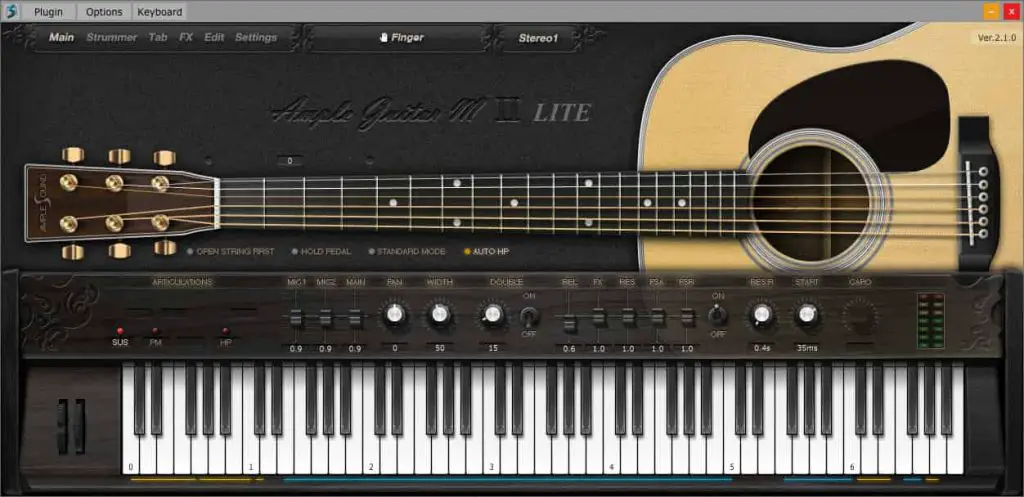 Sporting a neat stripped-down user interface, Classic.Gtr Lite is a free multi-sampled VST for classical guitar aficionados.
It can simulate a rich, warmy lush sound reminiscent of the jangly guitar heroics of 60s classic rock, the 80s madchester scene, and even Britpop of the 90s.
By fiddling around with the plugin parameters, you can easily recreate sampled classical guitar sound such as ethereal spacey riffs, a retro synth pluck, or ambient soundscapes with a hell of reverb.
All together, it is one of the best free guitar VST plugins on the market for beginners.
SEE ALSO: 5 Best Guitar Amp Plugins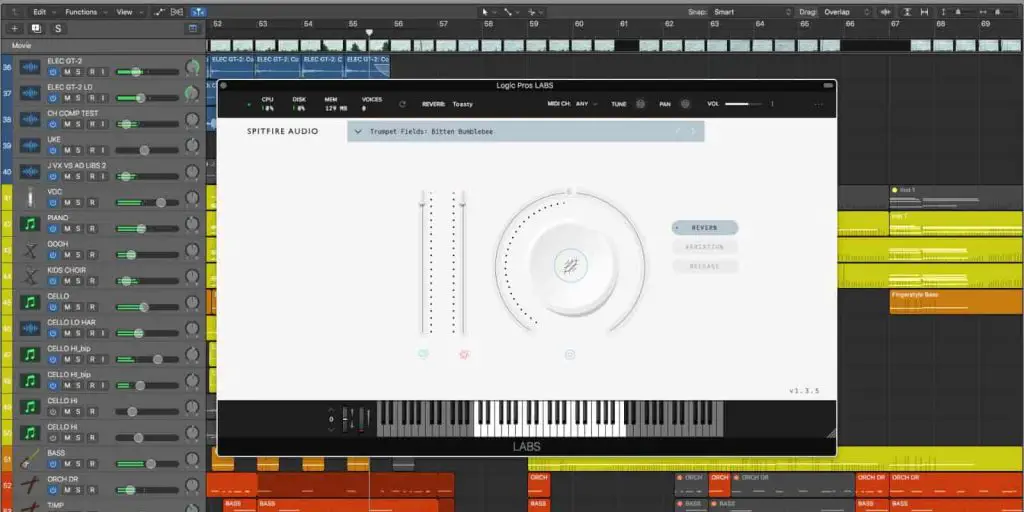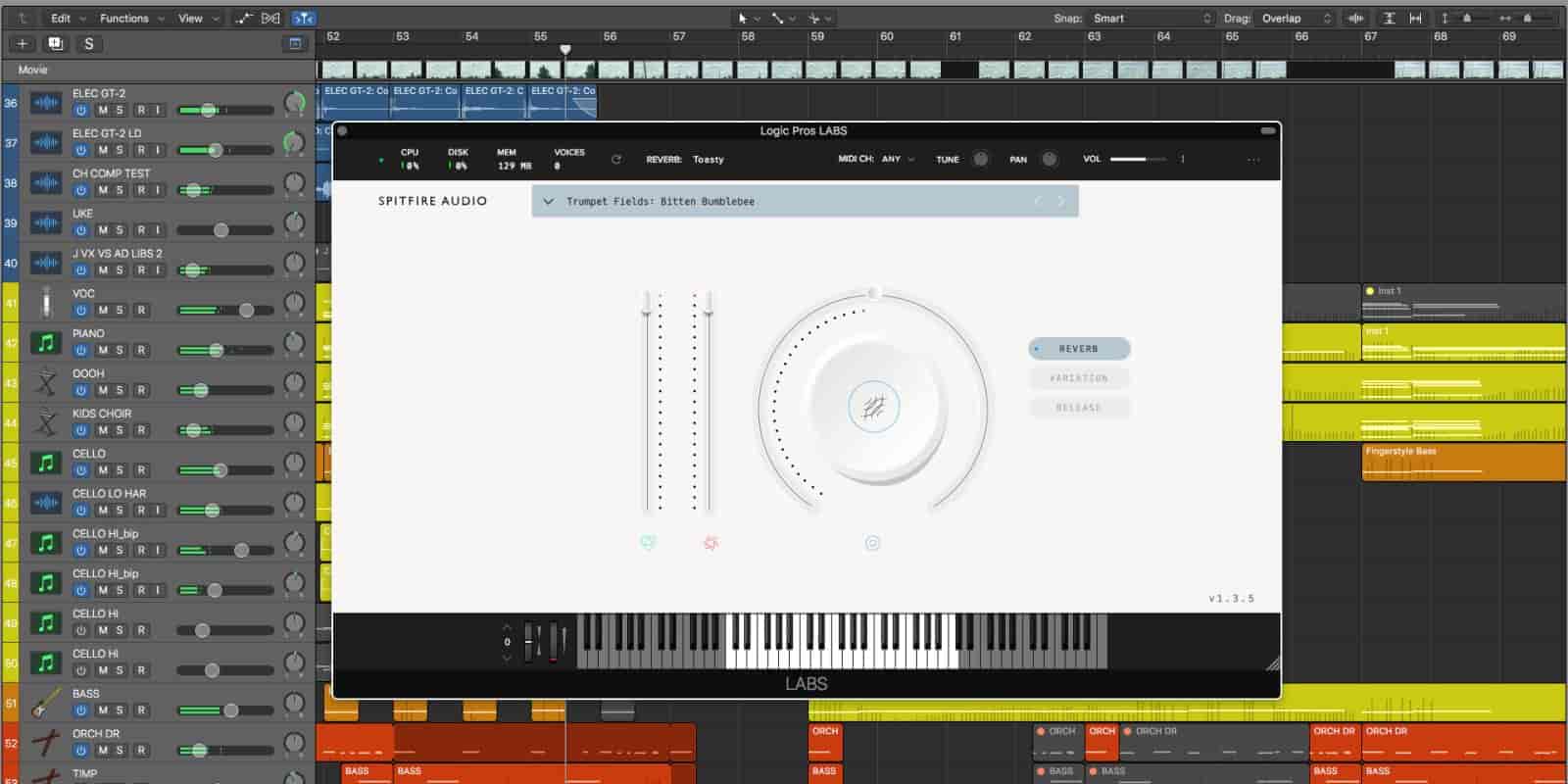 Renowned for their vast array of VST straddling multiple instruments such as guitar, strings, and piano, Spitfire Labs have some incredible offerings for free guitar VST lovers. 
We are talking about the likes of "Guitar Harmonics", "Peel Guitar" and "Moon Guitar" which are all great free Guitar VSTs that can add a touch of guitar driven power to your audio tracks. You can throw these plugins within the LABS plugin which also comes for free. 
The sound quality of the instruments is also unreal, for example the Peel Guitar gives a smooth, vibrant, and hypnotic guitar tone right out of the box.
SEE ALSO: 5 Free Guitar Amp Plugins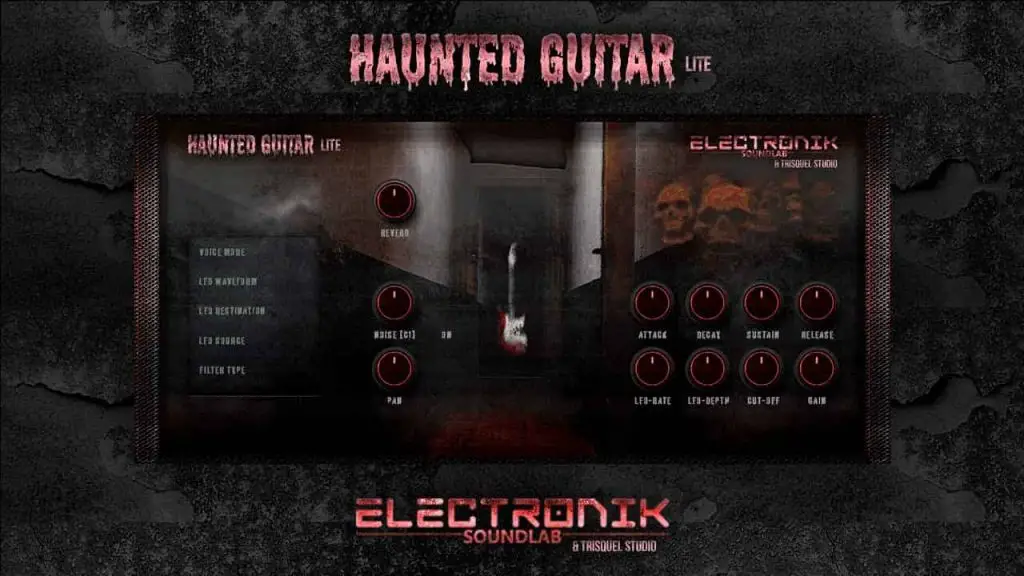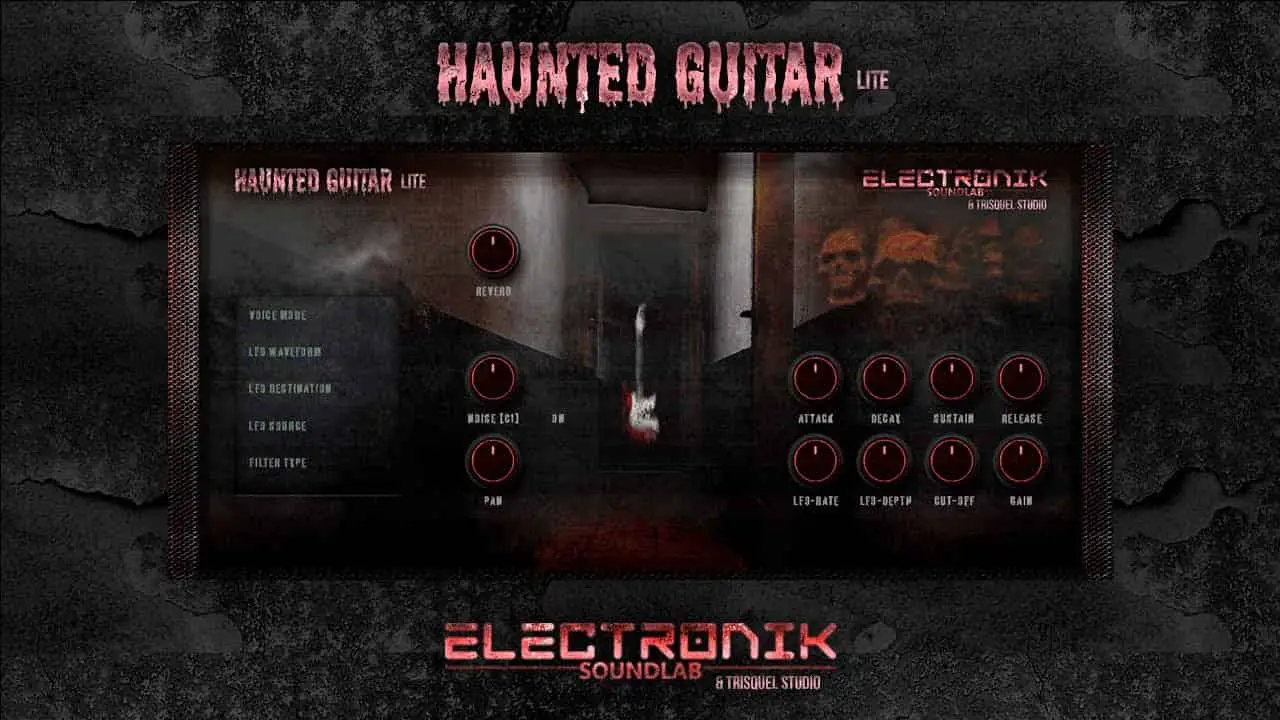 Created via a multi-sampled Fender Stratocaster Plus Electric Guitar, Haunted Guitar Lite is a must have electric guitar VST plugin if you are fond of dark, ambient and atmospheric guitar sounds/tracks in your mixes.
Developed by Electronik Sound Lab, the Haunted Guitar Lite VST packs some serious preset tones ranging from "Life Drain" to "Ancient Void", which once dialled in, can infuse a new lease of life into your guitar tracks.
SEE ALSO: 5 Free Distortion Plugins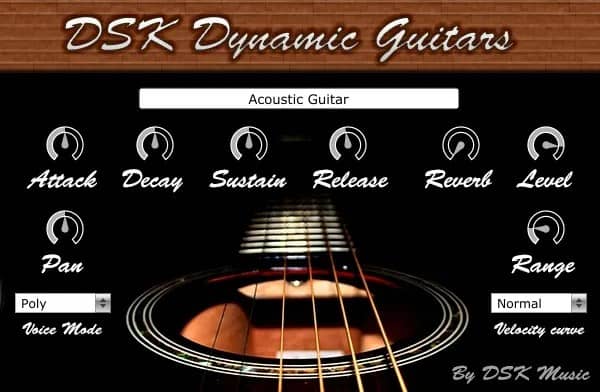 Rounding off our list of the best free guitar VST plugins is DSK dynamic guitars.
A dynamic acoustic guitar VST that sports an uber clean UI with minimal bells and whistles, you can achieve 3 sampled guitar sounds namely: Acoustic, Nylon and Steel.
What's more, the plugin parameters include a reverb, ADSR controls, and a voice mode selector for attaining realistic acoustic guitar sounds.
Also, it does help that the Dynamic Guitars VST is a low-CPU intensive free guitar VST that can offer optimal results.
SEE ALSO: 5 Free Preamp Plugins