Truth be told, there are hundreds of guitar pedals available online. Nowadays, stompboxes and multi effects processors have complicated things even further. If you are on a tight budget but don't want to compromise on sound, you might want to check out these guitar pedal VST plugins. 
Many guitarists nowadays prefer to have all their effects in the box. That is, right inside a DAW for easy recording and live playing. We take a close  look at the best guitar pedal VST that will surely enhance your guitar rig. So, without further ado, let's get started.
5+ Best Guitar Pedal VST Plugins 2022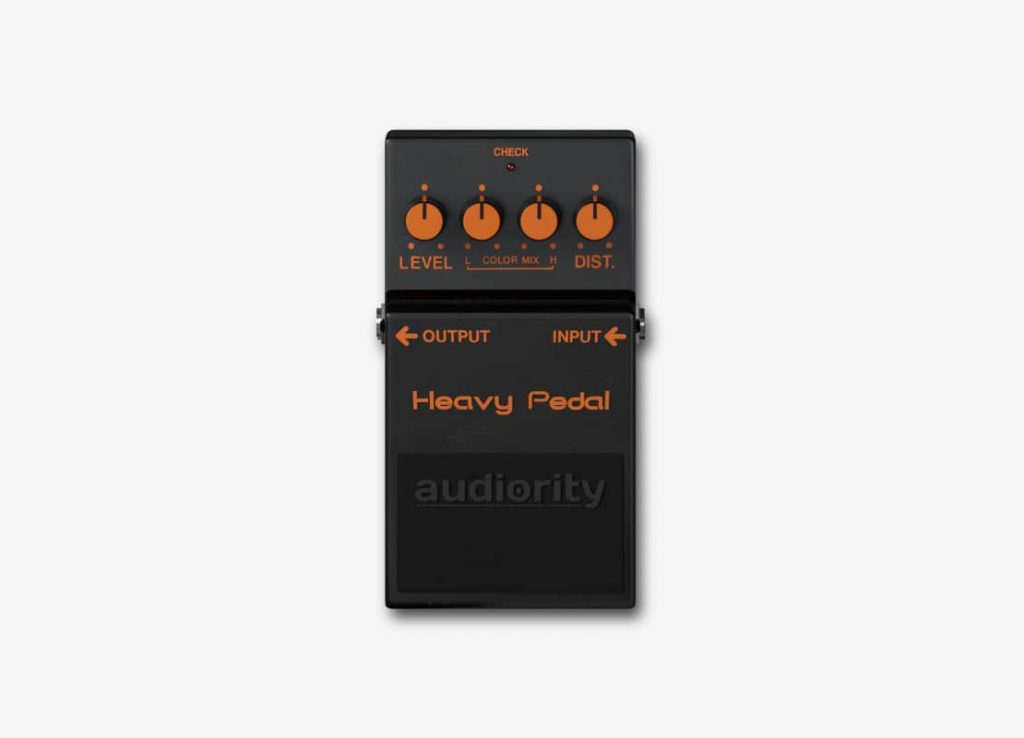 Heavy Pedal emulates an analog Swedish Chainsaw distortion stompbox of the mid 80s that gained notoriety for its raw tone which spawned the guitar tone of several black metal bands in the Scandinavian country.
If you are looking for a VST with filthy high gain pedal and dark crunchy distortion, Heavy Pedal should definitely be on your radar.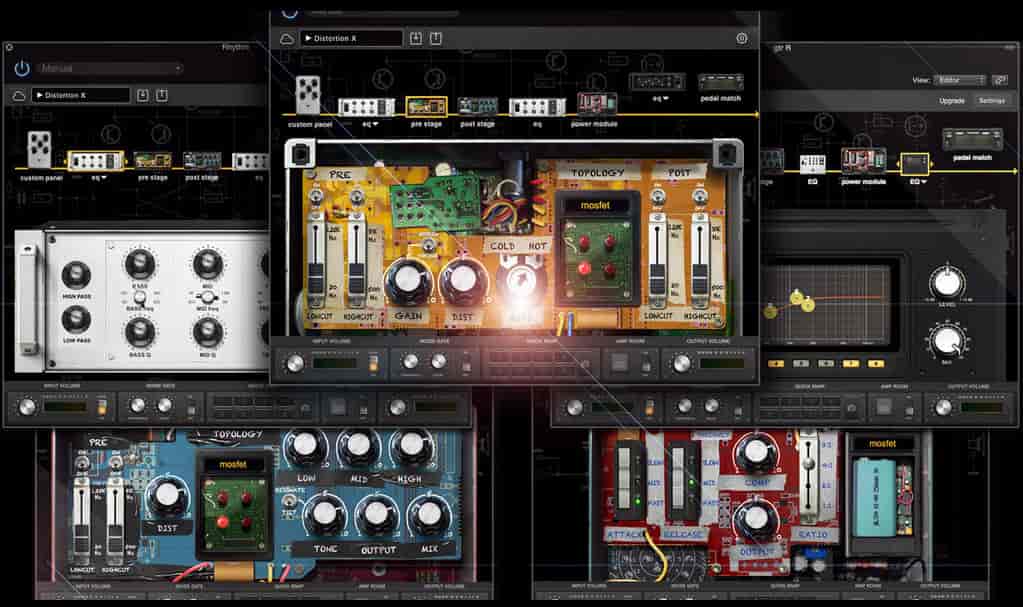 Modelled on the revolutionary BIAS Amp designer, BIAS Pedal is a must have plugin for metalheads and new wave punk rockers who want to own a distortion pedal that can do it all.
Bias Pedal distortion can emulate vintage fuzz stompboxes, and latest distortion racks with unmatched finesse.
If you are looking for an overdrive guitar pedal for making your rhythm guitar tracks sound fuller and gnarly, look no further than BIAS Pedal distortion.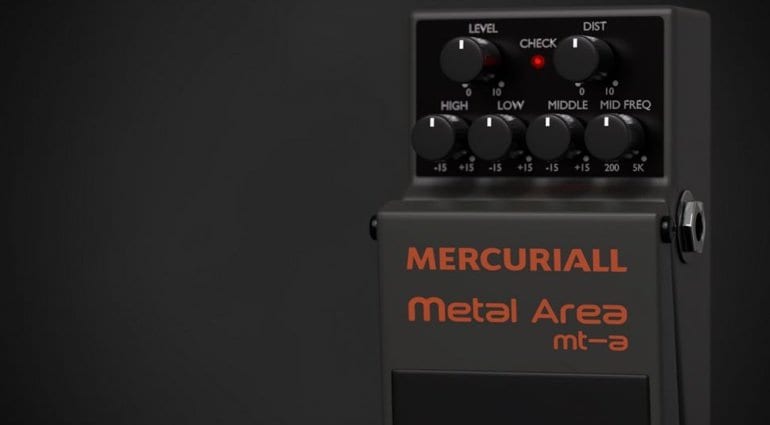 Modelled after the classic  Metal Zone pedal by BOSS, Mercurial Metal Area offers compressed gain that is a staple in metal songs.
Not to mention, a 3 band equalizer for boosting or attenuating the 200 Hz to 500 kHz frequency range as per taste. 
Especially if you are fond of longer sustain on our leads, heavy mids and lows and dense saturation, this free VST plugin will be your best mate. All in all, Mercurial Metal Area is one of the best free Guitar pedal VST plugins out there.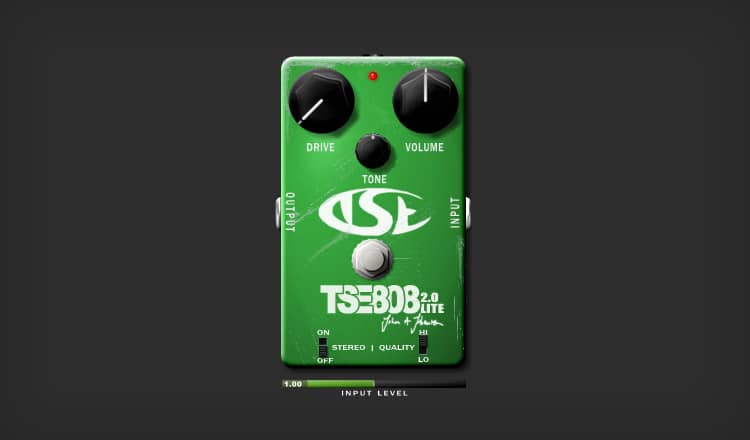 Another great free guitar pedal VST, the TSE808 2.0 LITE is an emulation of, well you guessed it right, the coveted TS808 Tube Screamer that is renowned for its fuller and richer guitar tone on the lines of overdriven tube amps.
Many legendary guitarists and axemasters such as Eric Johnson, John Mayer, Gary Moore, Jerry Cantrell have used the TS808 tube screamer on several of their hit tunes. 
Luckily, you too can revel in the greatness with a digital recreation of the iconic Ibanez distortion and overdrive pedal with this guitar plugin that offers high gain in the mid range.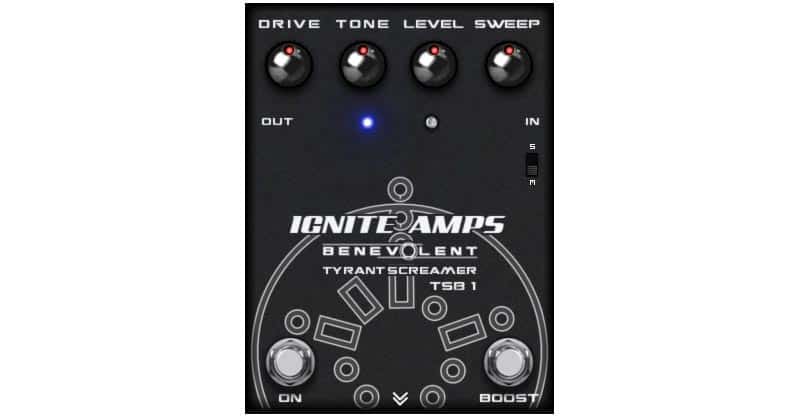 Rounding off our list of the best guitar pedal VST plugins is the TSB1 tube Screamer that emulates the legendary Ibanez Tube Screamer distortion pedal. 
If you are a metal guitarist who plays downtuned guitars and prefer aggressive distortion with high treble, the TSB1 Tyrant Screamer by Ignite Amps is best suited for you. To top it all, the Tyrant Screamer is totally free!
It comes with a similar three-knob setup as an Ibanez Tube Screamer, but with an extra sweep control for tweaking midrange, so that you can get a scooped distortion sound popular in various sub genres of metal.
SEE ALSO: Best Electric Guitar VST Plugins