Achieving a great guitar distortion sound is tricky. You have to spend countless hours of tweakage on your tube amp, pedal or stompbox unit to ensure your guitar's distortion doesn't sound too grainy or muddy. Luckily, you can save a lot of time, money and effort by using a guitar distortion VST instead.
Since some of the best guitar distortion VST on our list emulate expensive analog equipment or tube amps, it is possible to harness great guitar tones without breaking the bank. So without further ado, let's get started.
5+ Best Guitar Distortion VST 2023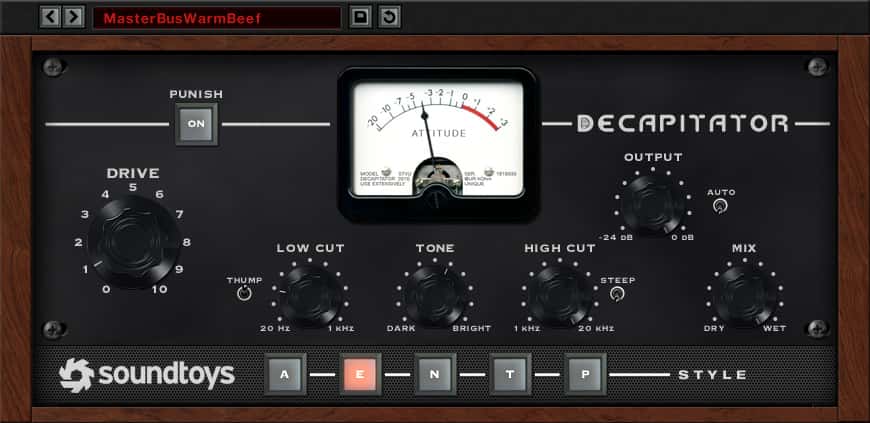 Out-of-the-box guitar distortion guaranteed by high end studio gear comes to life with Decapitator, an affordable analog saturator guitar plugin that packs in raw filthy gain that straddles various genres of rock and death metal. 
For starters, Decapitator emulates 5 detailed models of legendary studio hardware that can infuse new lease of life into bland guitar tracks, be it solo or rhythm guitar.
When you crank the Punish switch to max, you will hear the sheer aggressiveness that Decapitator is known for.
You can pair Decapitator with your guitar amp sim to revel in the full sonic power of this aggressive distortion plugin.
What's more, Decapitator can be used on not only Electric Guitars, but also on vocals, drums, and synth tracks.
SEE ALSO: 5 Free Acoustic Guitar Plugins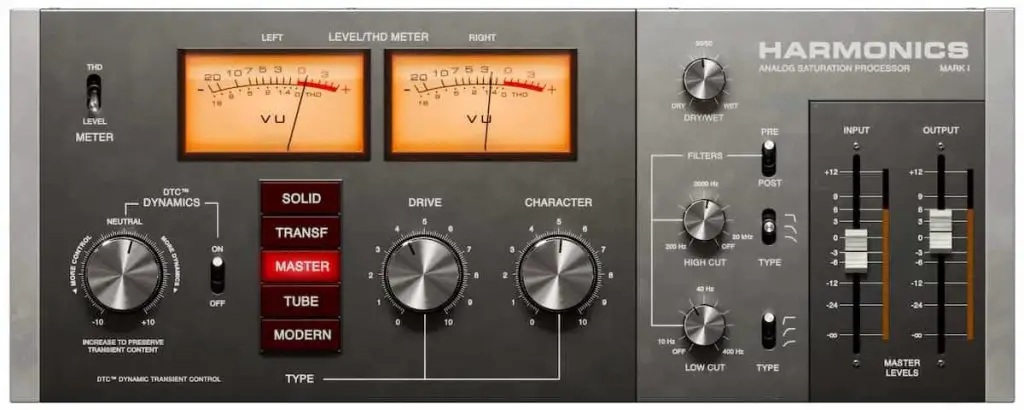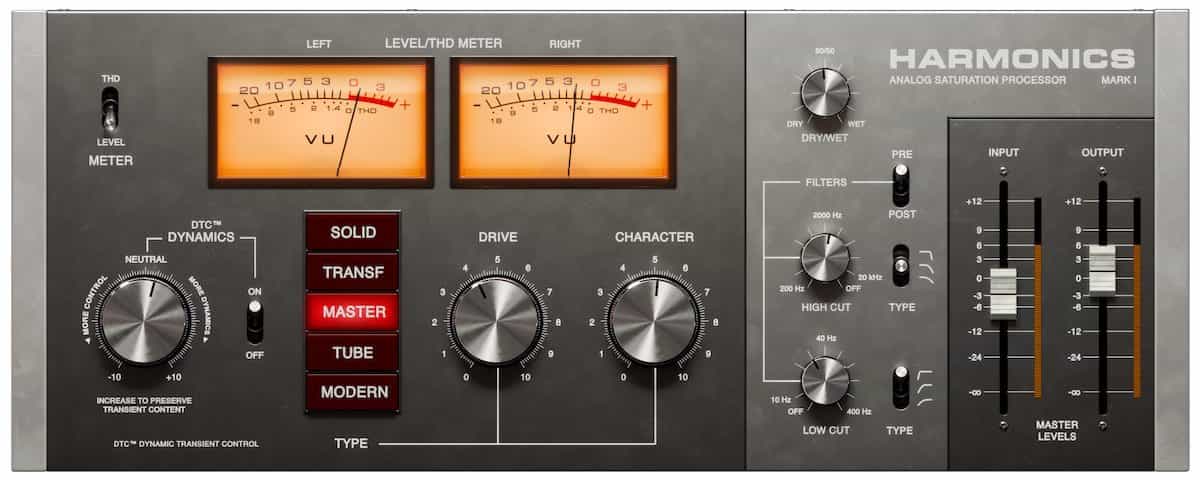 Boasting five unique distortion models replete with their own analog credentials, Harmonics by Softube offers a distinct solution to make your guitar's distortion sound dynamic. 
It provides a ton of control parameters such as THD (total harmonic drive), parallel processing, and high and low-cut filters for sculpting distortion on the go.
All in all, Harmonics is one of the best guitar distortion VST plugins on the market for both beginners learning the ropes of music production and experienced guitarists alike.
SEE ALSO: 5 Free Preamp Plugins

A solid multiband distortion VST, Devastor 2 comprises 4 essential blocks that promise immense sound mangling potential: 3 Multi mode filters, Diode Clipper Distortion, Dynamics flattener module, and Signal Limiter.
Sporting a resizable graphical user interface, Devastor 2 enables you to customize your own distortion settings.
With over 9 topologies of connection for diode clipper and filters to choose from, Devastor 2 allows you to dial in a fuller distortion sound that is suitable for guitar fuzz, acid synths to dirty and dynamic drums! All together, Devastor 2 is a full band distortion plugin.
What's more, Devastor 2 offers nifty preset manager, advanced MIDI learning mode, low aliasing output and 64-bit internal processing to spruce up distortion in your guitar tracks. 
SEE ALSO: 5 Best Acoustic Guitar Preamp VST Plugins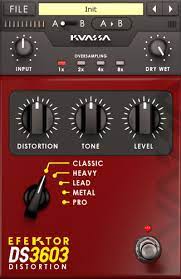 Looking for a solid cache of dirt pedals on the cheap? Kuasa's Efektor Distortion comes with three solid distortion modules DS3603 Distortion, the FZ3603 Fuzz, and the OD3603 Overdrive.
For starters, Efektor Distortion offers minimal processing latency making it a great guitar distortion VST for live shows, recording and jam sessions. 
Moreover, these 3 aforementioned pedals emulate parameters of over 30 legendary guitar pedals at an all-in-one affordable price point.
These parameters can be controlled via 3 separate knobs including a wet-dry signal knob for blending in the best of both worlds.
SEE ALSO: 5 Best Acoustic Guitar VST

Modeled after actual tube amplifier saturation units, Redopter 2 helps you dive into the fascinating realm of distortion and even lets you fiddle with overdriven sounds galore to dial in an organic tube amp sound. 
For starters, it comes with a preamp as well as inbuilt compressor, filters, parametric EQ and an output limiter.
Redopter 2 is a top-tier vintage tube distortion emulator that gives you the artistic freedom to be super creative with sculpting your own custom distortion, whether it be on guitar, synth, or vocal tracks.
SEE ALSO: 5 Best Free Guitar VST Plugins