Harmonica is a popular instrument that was the staple of popular country, blues and rock songs from the 1950's till the mid 1990's. Achieving the classic sound of Harmonica as heard on the records of previous decades is hard to emulate. However, we found some Harmonica VST plugins that can deliver the goods and sound realistic.
You can even create catchy custom Harmonica tones from scratch with these harmonica plugins.
If you don't know how to play a Harmonica and want to incorporate the sound of the iconic instrument in your mix for layering melodic "harmonies" on your guitar or other instrument tracks, our list of the best Harmonica VST will lend a helping hand.
What songs use Harmonica?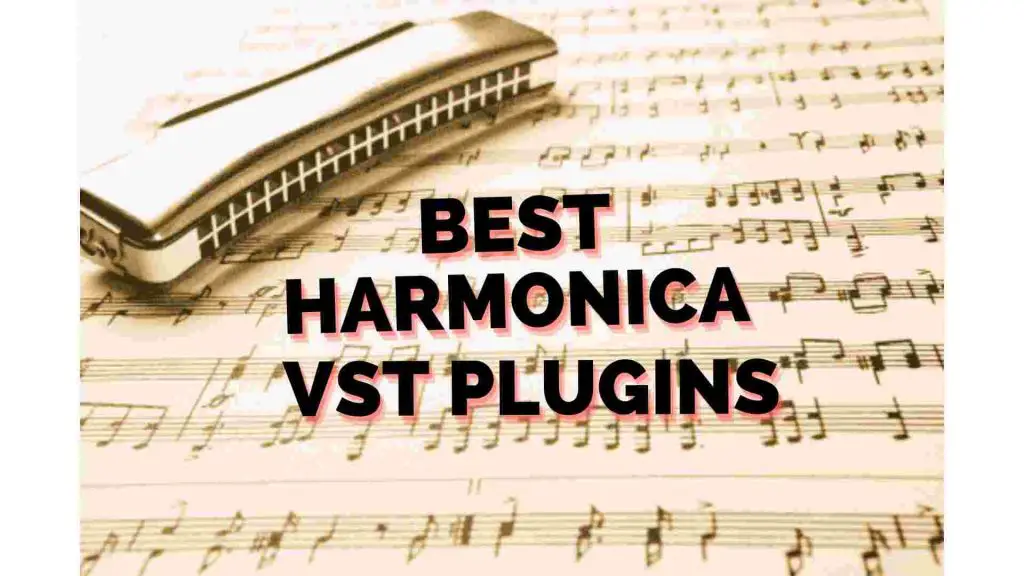 In mainstream music, mainly classic folk and blues songs from the 1950s  predominantly used harmonica in their songs. Soon, Harmonica became a staple of the classic rock band scene. 
Popular artists who have played Harmonica on their records include The Beatles (Love Me Do), Bob Dylan (No Direction Home), Led Zeppelin (When the Levee Breaks), The Rolling Stones (Midnight Ramble), Neil Young (Harvest Moon), Billy Joel (Piano Man), The Yardbirds (I am a Man), Cream (Traintime), and The Doors (Roadhouse Blues) to name a few.
So, are you ready to find some great harmonica vst and incorporate them in your mix? Without further ado, let's get started. 
4 Best Harmonica VST Plugins 2022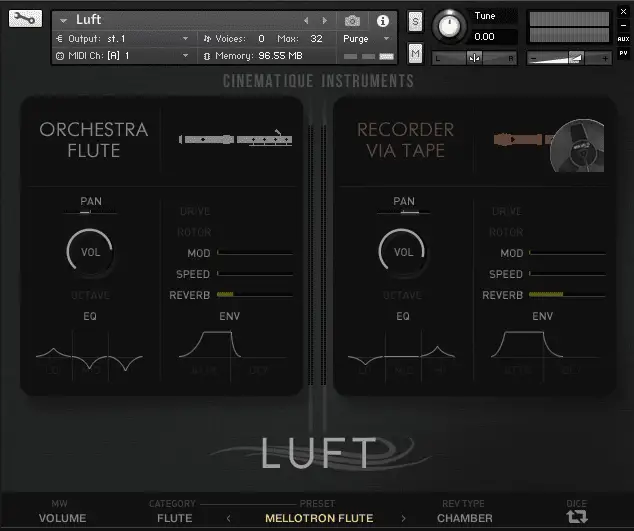 Luft is a full blown VST suite of over 34 individual airflow instruments including Harmonica. 
All these instruments are categorized under 6 categories, such as blown keyboards such as Harmonica and Melodica, pump organs, church organs (with many individual registers) and simple flutes to name a few.
Luft also offers an EQ, Distortion and modulation effects to further tweak the sound of your Harmonica channel tracks. 
Furthermore, Luft boats over 50 presets which you can use to craft a wide range of creative Harmonica sounds with ambient atmospheric melodies.
You can create some enchanting major/minor scale blues harmonica melodies with this plugin.
All in all, Luft is one of the best Harmonica VST Plugins that offers warm, textured harmonica tones with distinct character and voicings that are realistic, organic, bright and do not feel digital at all.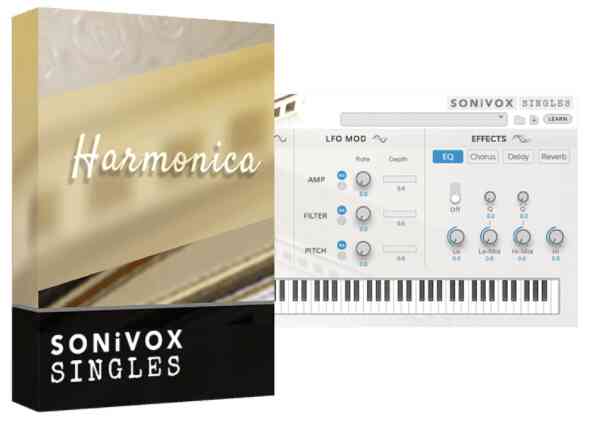 Sonivox's Harmonica is a digital replica of a real harmonica instrument with a ton of nifty features and intonations offered.
For starters, Harmonica boasts a wide key range with each note in the 12-tone scale offered in several octaves.
You can dial in accurate articulation and harmonica tones that are highly realistic especially in the lower and mid registers.
You can use this plugin for playing varied harmonica-playing styles across genres such as folk, blues, country, rock, jazz, classical and more.
What's more, Harmonica's chromatic harmonica offers a versatile mode that can be played in several keys across several different genres of music.

If you are looking for a free Harmonica plugin, then DSK harmonica should definitely be on your radar.
Especially, when you are learning the ropes of playing a Harmonica, DSK Harmonica comes off as very easy to use and program. 
While this plugin offers minimal control knobs, it still sounds pretty awesome with a decent amount of rich tonal texture. The Harmonica definitely doesn't sound digitally recreated.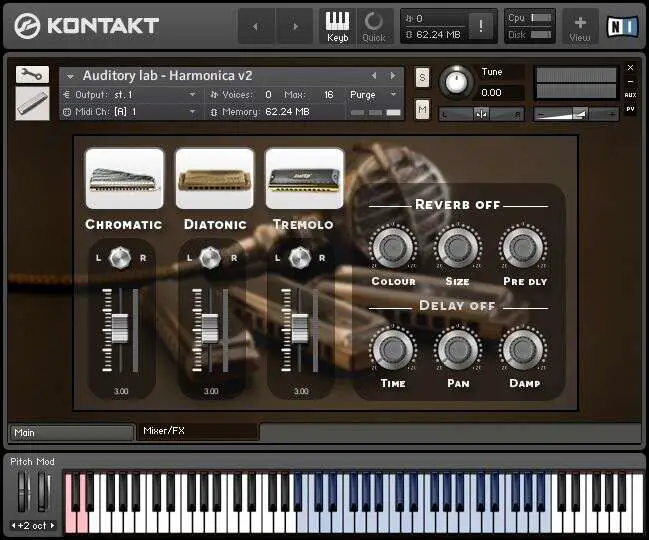 Rounding up our list of the best harmonica VST plugins is Auditory Lab's Harmonica v.2 that boasts 3 distinct Harmonicas based on tonal character: Tremolo, Chromatic, and Diatonic. 
Harmonica V.2 features 3 instrument channels where each instrument is assigned their own control knobs such as volume and pan that can be controlled by a MIDI keyboard. 
While the graphical user interface is easy to navigate and there is a mod wheel-assign for creating notes and chords, Harmonica V2 sounds slightly off pitch compared to an organic harmonica instrument.
Moreover, the main panel screen sports 4 master knobs that are used to tweak attack, pan, release, and volume. There is also an Effects module for controlling delay and reverb.