Acoustic guitar impulse responses capture the sonic qualities of an acoustic guitar as if it were recorded with a high-quality microphone in a professional recording studio. We found some of the best acoustic guitar impulse responses that accurately capture the EQ curve and dynamics of acoustic guitars.
These acoustic guitar IR files traverse some legendary acoustic guitar models that were used on various country, blues, rock 'n' roll, jazz, and even metal records over the years.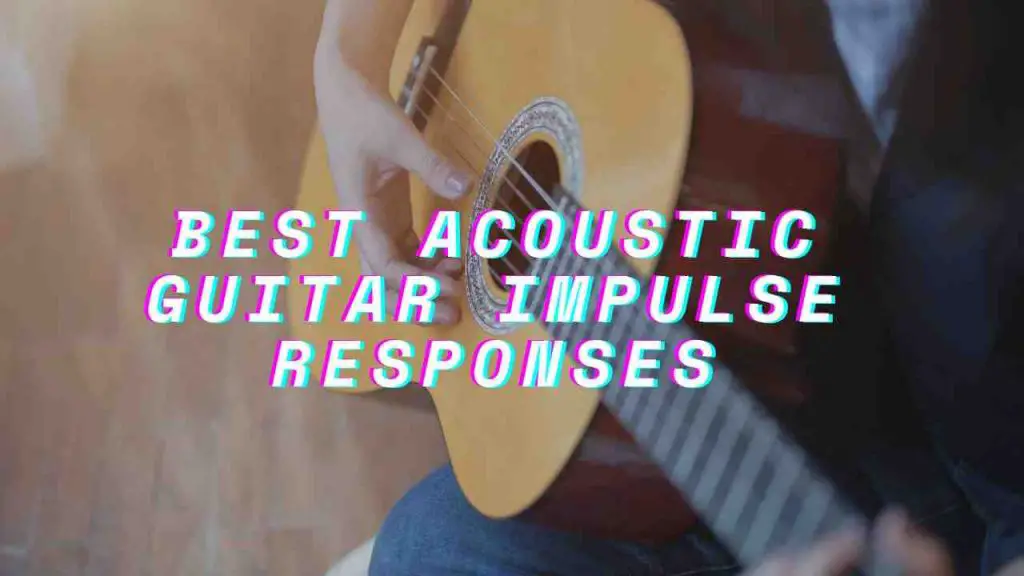 You can use these acoustic guitar IRs with warm and rich harmonic content and to morph the tone and sound of your guitar into a different high-end guitar worth thousands of dollars.
Most of the IR's on our list comprise free acoustic guitar impulse responses, as well as premium ones so you can choose whichever you want. So, are you ready to find the best acoustic guitar impulse responses? Without further ado, let's get started.
100 Best Acoustic Guitar Impulse Responses in 2022 (Free and Paid)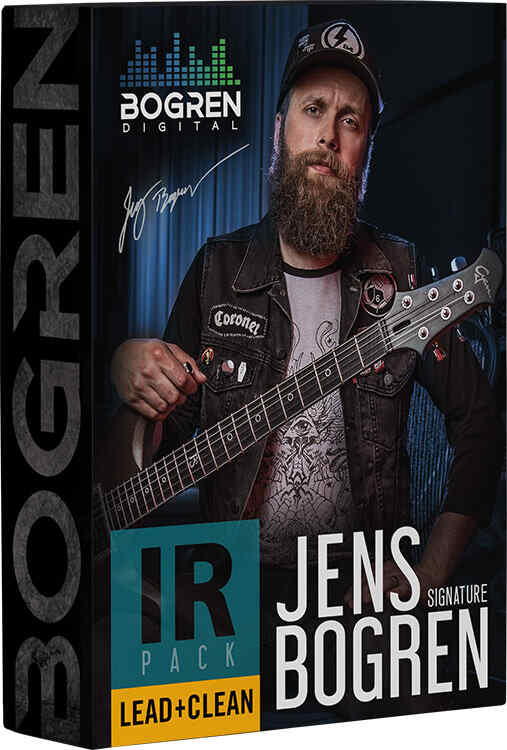 If you are looking for an acoustic guitar impulse response pack that was recorded by a studio grade engineer, the Jens Bogren Signature IR pack: Lead + Clean is worth a gander. 
Jens Bogren has worked with some of the biggest metal bands of the last 30 years, and his experience shines through in these guitar IR packs that capture his entire recording and mixing chain, so you can achieve a world-class acoustic guitar tone.
This pack features 20 clean IRs that you can use for your acoustic guitar tracks. 
These acoustic IR's will get the right sparkle out of your clean guitar parts. What's more, these guitar impulse responses come mic'd and mix ready so you don't need to waste time trying to adjust mic placements or recording setup.
What's more, Bogren Digital's IRs can be blended easily as they have been carefully phase-aligned to check phase cancellation issues. These IRs can work on any DAW or with any acoustic guitar model being used as a DI instrument.
All the acoustic IR packs work well with both third-party IR loaders in convolution reverb plugins as well as hardware effects modelers such as Quad Cortex, Boss GT 1000/Core, Kemper, Fractal Audio Axe FX, Line 6 Helix, Headrush, Line 6 HX Stomp/Pod Go and more.
All in all, Bogren Signature IR pack is one of the best acoustic guitar impulse responses for creating acoustic strummed acoustic guitar tracks, plucked acoustic guitar harmonies or for overlaying acoustic leads. 
You can check out these bass guitar impulse responses to pair with these IRs for a cohesive recording.
You can also find some of Bogren Digital's best metal IRs here to derive solid metal guitar tones.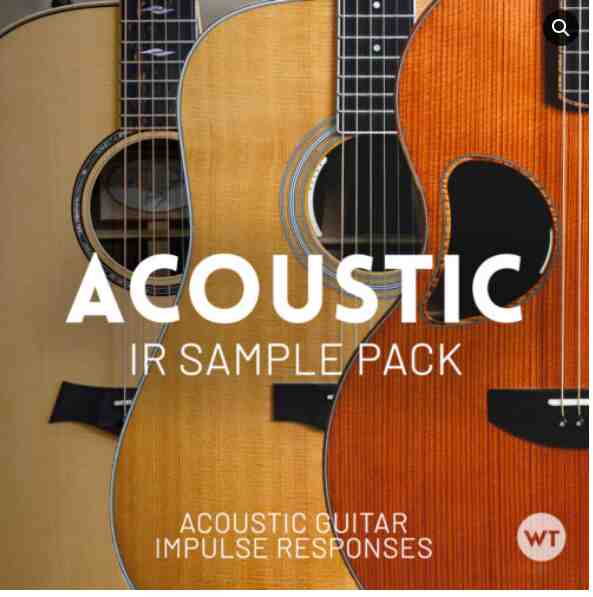 You can make the direct sound of your acoustic guitar sound like a high-quality mic'd guitar with cabs in an expensive studio space with Worship Tutorials free Acoustic Guitar IR packs.
For starters, their Acoustic IR pack is created using world class acoustic guitars that have been a staple of country, blues and rock records over the years.
All the acoustic guitar IRs have been recorded using multiple microphones with a selection of various acoustic guitar pickup types. 
We are talking about IR's based on guitars that run the gamut from McPherson Camrielle, Martin D35 to Taylor 816 guitars.
No matter what acoustic guitar pickups you use, Worship guitars have some great free impulse responses for acoustic guitar that work well with a wide range of acoustic pickups. 
What's more, the free Worship Guitar acoustic IR pack also features tons of pickup options so you can tweak around various guitar and pickup combinations to achieve the best possible acoustic guitar tone on the go.
SEE ALSO: 100+ Marshall Cab IRs
We found the biggest database of acoustic IR files that will surely come in handy for producers, guitarists and music enthusiasts of all kinds.
Acoustic IR database comprises over 123 acoustic guitar impulse responses that were captured from guitars that run the entire gamut from Gibson, Ibanez, Cort, Martin, Rainsong, Guild, to name a few. This database has some of the best acoustic guitar impulse responses that are available for free online.
To start with, simply select any Guitar brand, then tick the guitar shape (classical, dreadnought, etc.).
Next, you have to choose the acoustic guitar pickup (Fishman Matrix, SBT, etc.), choose the scale length, and hit search. The site will populate a list of IR's that you you can download and import to your DAW with an IR loader.
If you want to populate even more precise results, you can tick the top wood, back and side wood specifications to hone in on the exact custom acoustic IR sound that you're going after.
Please note: Don't check all the boxes at once, or no Impulse responses will show up. Select only one guitar brand, one pickup at a time and so forth. Also, since these are acoustic guitars, there is no option to choose guitar cabinets.
Pro tip: If you don't recognize any acoustic guitar brand being displayed on the list, start by checking the pickup only.
Pickups are a very important factor while trying out these acoustic guitar IRs: A Fishman Matrix does not sound the same as a LR Baggs M80. You can go for a combination by pairing the right kind of pickup with the right guitar.
If you are unsure or unable to find the right acoustic guitar pickup, try a pickup family such as SoundBoard Transducer (SBT) or Under-Saddle Transducer (UST) for more refined IR results.
SEE ALSO: Check out these 100+ Free Impulse Responses for Metal