A solid multi effects VST plugin works more on the lines of an instrument such as guitar or synth, than merely as a "signal processing" tool. When you incorporate a multi effects plugin on your audio tracks you not only broaden their creative possibilities but also craft a unique sound.
Some of the best multi-effects VST plugins on our list work pretty much similar to a modular synth system and are replete with infinite patching possibilities.
So, are you ready to find out the finest multi effects plugin that you can use in your DAW? Without further ado, let's get started.
5+ Best Multi Effects VST Plugins 2023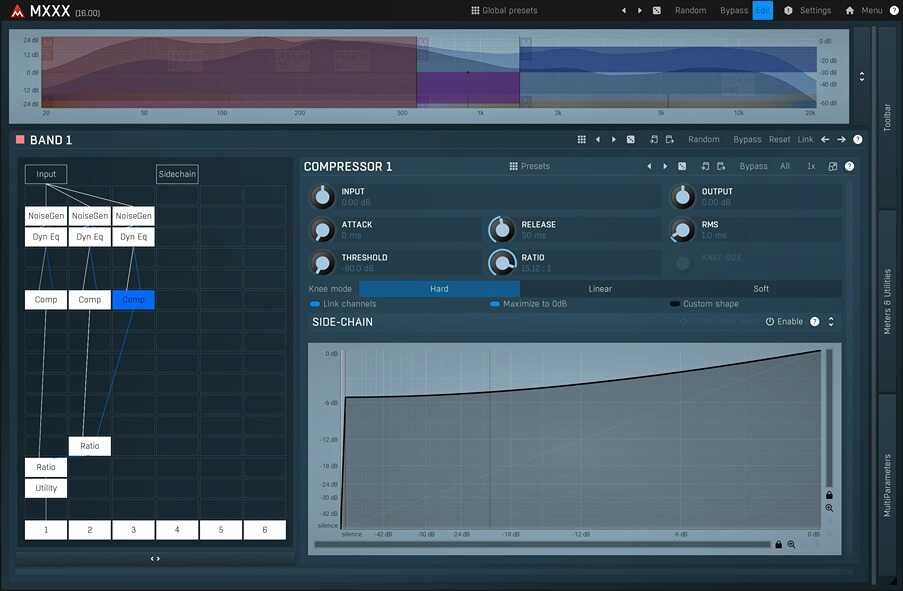 With over 500 active presets, a streamlined and modular workflow and 70 high-end processors, Melda Production's MXXX Modular Multi-Effects plugin is a behemoth in its own right.
What's more, each preset can be independently used as a plugin inside your DAW. What's more, MXXX Modular's intuitive graphical user interface makes it an easy-to-use VST for beginner producers.
A rhythmic multi-effects processor, MXXX Modular Multi effects boasts tons of main effects modules including the likes of: Filter, Flanger, Delay, Lofi, Distortion, Glitch, EQ, Reverb and Tremolo at the top of the GUI for rhythmic volume modulation.
All together, MXXX Modular is quite comprehensive in and of itself and should get you started with new creative ideas especially when you are stuck in a rut and coping with writer's block.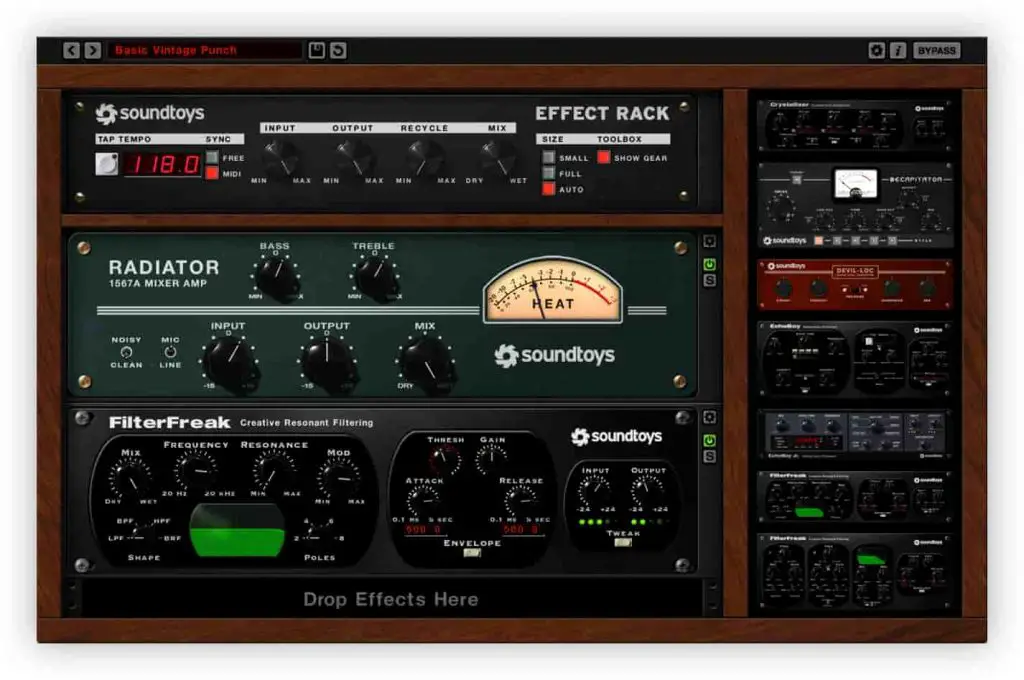 Effects Rack by Soundtoys allows users to load all their other Soundtoys plugins into it, and hence creating a compact and powerful processing chain within a single and streamlined graphic interface for superior sound quality.
Not to mention, you can manage your gain staging with the Input and Output knobs at the top of the GUI for better control and soundscaping potential.
All in all, Effects Rack is one of the best multi effects VST plugins that can be bought at an affordable price.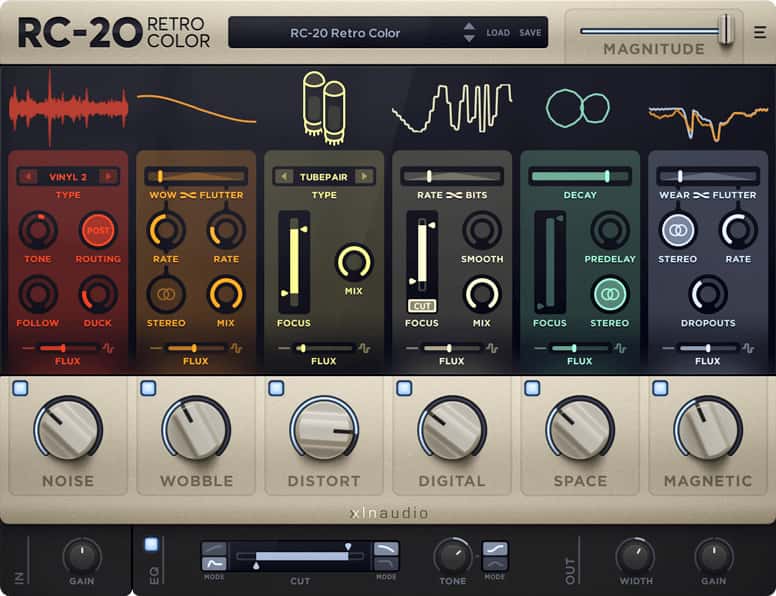 No matter if you are a rock, hip-hop, trap or metal producer with a penchant for warped and frayed sounds, the XLN Audio RC-20 is a versatile multi-effects VST that will get you started right at the outset.
The RC-20 has remarkable litheness and it can be tweaked to sound exactly as per your tastes.
The streamlined UI of the RC-20 can do it all: from creating dancey synthwave to scooped up techno stompers.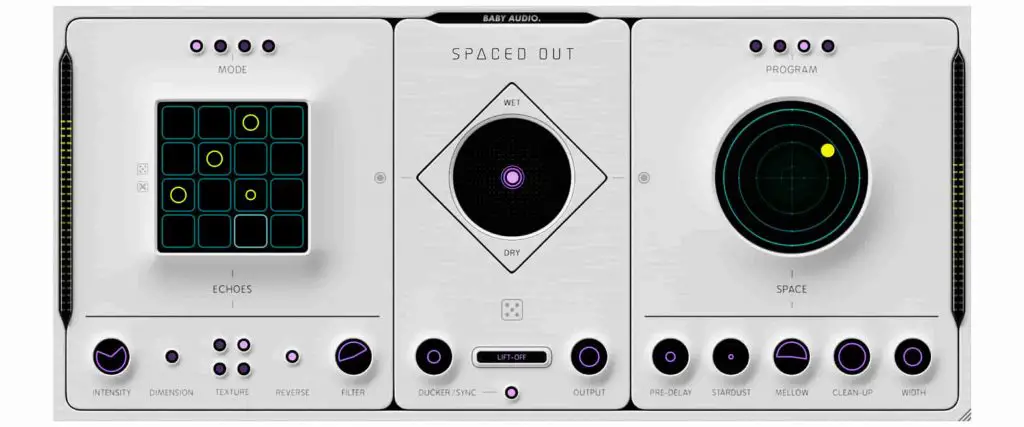 Baby Audio's Spaced Out might appear as another run-of-the-mill reverb plugin but when you scratch beneath the surface you will be pleasantly surprised with this multi effects VST plugin.
For starters, Spaced Out features a repository of modulation effects as well as a nifty 16-step delay sequencer for creating experimental progressive rock tunes.
Not to mention, a stunning and intuitive user interface that makes Spaced Out a must have in your VST collection.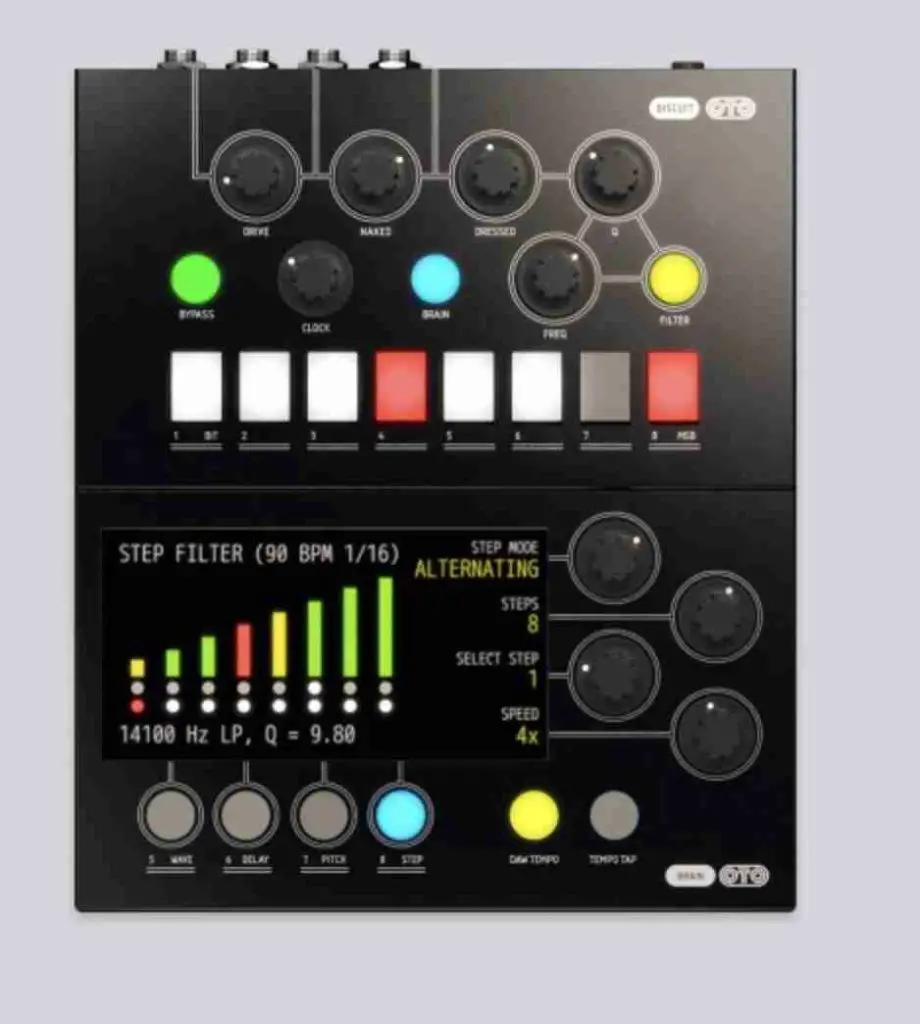 Softube's OTO Biscuit 8-bit effects VST is an emulation of the legendary French hardware of the same name that was a staple of DJ's and EDM producers in the early 2000's.
Especially, if you are big on lo-fi music production and are seeking a well-rounded multi effects plugin that can sculpt some neat 8-bit lo-fi bangers, look no further than OTO Biscuit 8-bit VST.
Some of the built-in effects include the likes of delay, waveshaping, and pitch-shifters each of which make OTO Biscuit 8-bit effects a viable option for dialing in that elusive 8-bit lo-fi richness into your mixes.
Moreover, the GUI is easy-to-use for beginners with a melange of creative options where you can dial-in sick lo-fi tones in no time.