Looking for the best bass VST plugins? You have come to the right place. We scoured the internet to find some top-tier bass plugins that you can use as bass guitar plugins, bass synths, and enhance and embellish the low end of your mix.
The best bass VST plugins on our list are reliable, affordable, and easy to use for both beginners and professional producers looking to add that low frequency richness to their mix and channel tracks. So, without further ado, let's get started.
5+ Best Bass VST Plugins 2023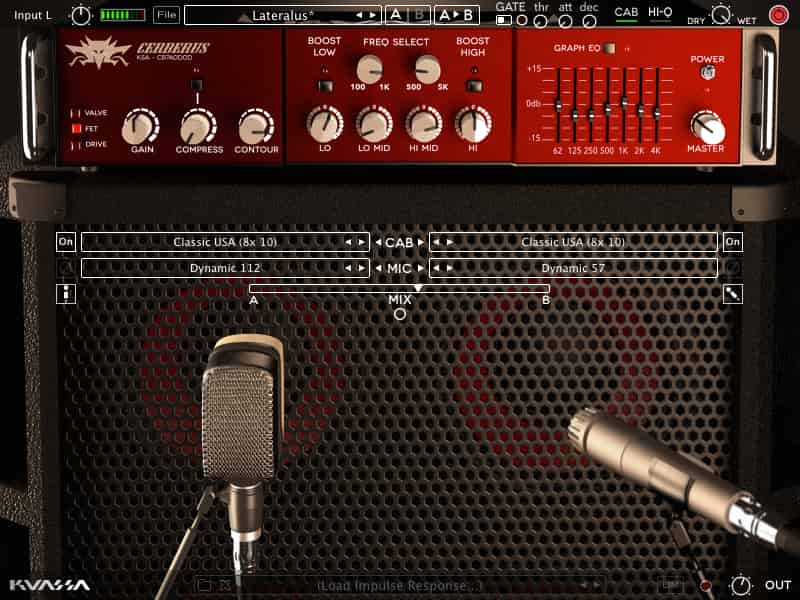 Sporting a spic and span graphical user interface, Bass Amplifikation is a popular 3-channel bass amplifier plugin known for its powerful low frequency boost via dialling in drive amp type.
This bass VST can fire up your bass guitar's low end richness and propel it to stand out on its own against distorted rhythm guitar and high intensity blast beats.
Whether you prefer a pick, slap bass or finger style bass playing, Bass Amplifikation can be used on all bass guitar tracks and suits a ton of bass guitar playing styles.
Modeled on the lines of a vintage heavy duty tube amp, Cerberus Bass Amplifikation features 3 matching cabinets, Compressor, Noise Gate, 6 microphones, parametric EQ, graphic EQ and an output limiter for complete tonal control.
All in all, Cerberus Bass Amplifikation can also be used for importing hundreds of third-party bass Impulse response files to tweak a formidable metal bass guitar tone.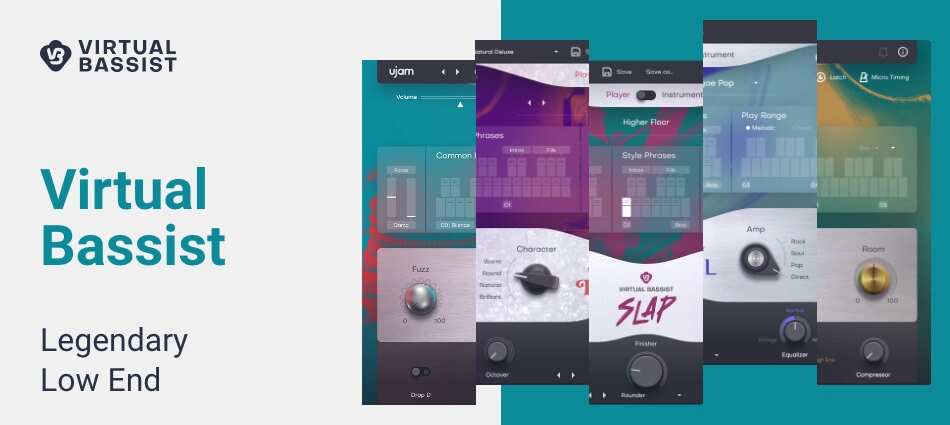 If you are looking for a comprehensive suite of bass plugins, look no further than Ujam Virtual Bassist. 
For starters, it comprises 3 Virtual Bassist plugins namely: Royal, Rowdy and Mellow where each VST plugin comes with its own flavor of distinct vintage bass guitar tones and eclectic playing styles.
While the "Royal" Virtual bassist can be used for dialing in finger-picked bass guitar tones similar matching a professional studio session player, "Mellow" focuses on acoustic upright bass tones suitable for jazz and neo classical music.
On the other hand, "Rowdy" is best suitable for dialling in bass guitar effects for producing metal and rock music.
You can use any iteration of these bass plugins as either sample-based instruments in Instrument mode, or turn on Player mode to make MIDI notes trigger entire phrases, fills and intros of smooth and groovy basslines.
Ujam Virtual Bassist's suite of plugins comprises the standard fare of parameters such as Compressor, Drive, Room, Equalizer, Mic Position, Character, and Octaver knob, to name a few.
All in all, Ujam Virtual Bassist is one of the best bass VST plugins suite for beginner bassists.
SEE ALSO: 5 Best Bass Preamp Plugins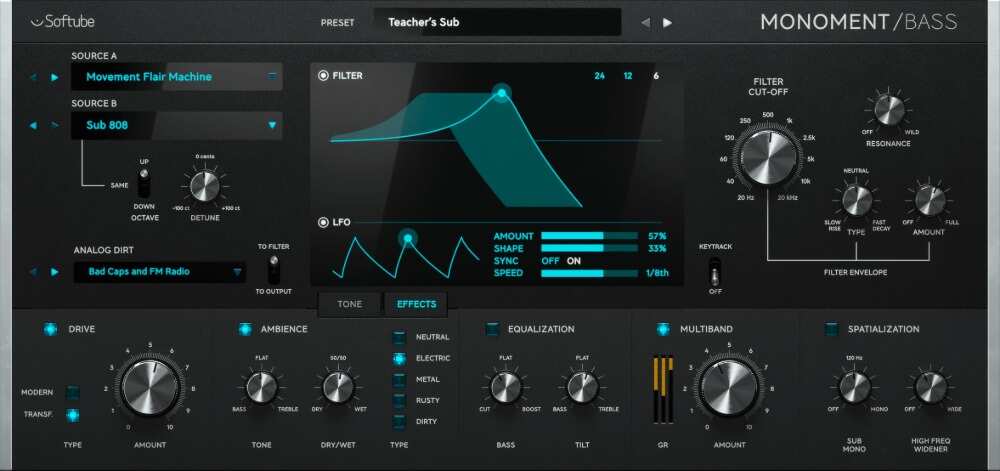 With a source material recorded in stereo from legendary, rare and boutique synths, Softube's Monoment bass is a mix-ready bass VST that is dedicated to produce solid bass effects with lush and organic overtones.
Seeking dance, EDM, techno and trance based bass synth? Monoment Bass is a nifty VST plugin that comes with multi-band compressor, stereo imager, and tons of professional bass presets designed by the likes of WA production, Madison Mars, Vandalism, Black Octopus to name a few.
Sporting a slick GUI and 3 modules (FX, Source and Filter), Monoment Bass is an easy-to-use bass synth perfect for beginners learning the ropes of electronic music production.
SEE ALSO: 5 Best Bass Amp Simulator VST Plugins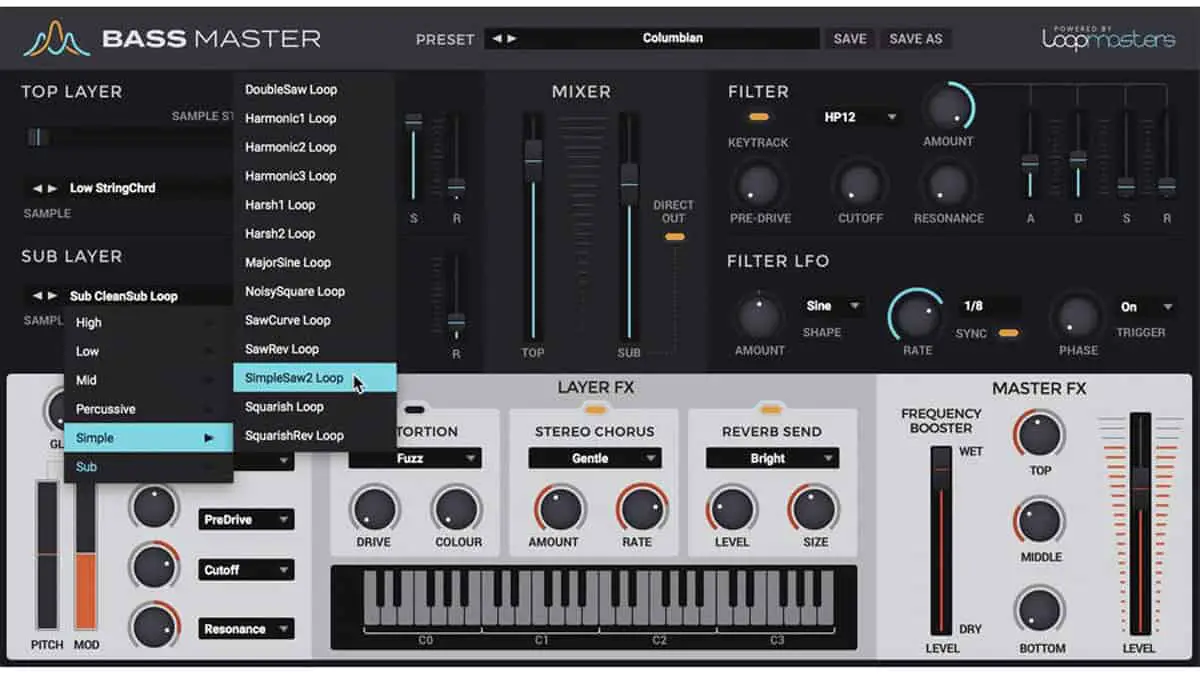 A powerful bass synth for music production, Bass Master is replete with over 250 mix-ready presets, and standard bass tone sculpting parameters such as 13 filters, effects, LFO, envelopes (with modulation controls) and 2 layers of samples.
Not to mention, a melange of bass effects such as Chorus, distortion, reverb, and Frequency Booster to fatten up the output signal.
What's more, Bass Master comprises 217 oscillator samples inspired from modern digital synths and vintage synthesizer hardware. 
Each sample boasts its own envelope and mixer to blend in two sounds to form a cohesive bass tone.
If you are looking for deep subs, full stack groovy basslines and an expansive library of diverse bass sounds, Bass Master should definitely fit the bill.
SEE ALSO: 8 Best Free Bass Guitar VST Plugins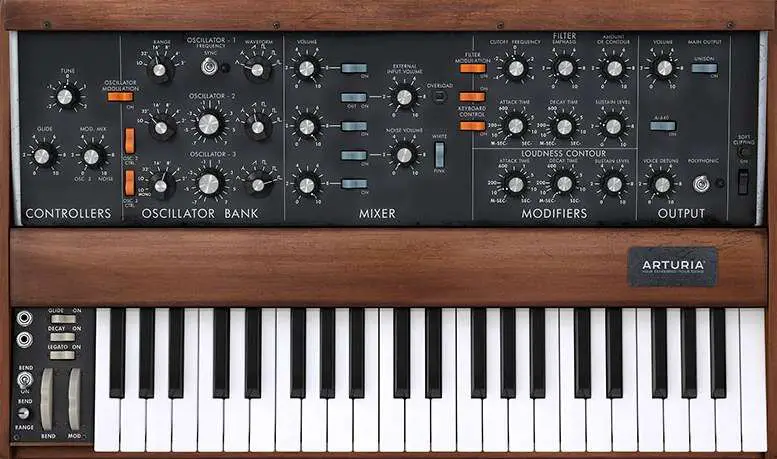 Rounding up our list of the best bass VST plugins is Arturia's Mini V, the perfect accompaniment for creating phantasmic synth bass lines.
Famous as the digital emulation of the granddaddy of all synths, the classic Minimoog, Mini V mimics the extensive synth circuitry of the original as well as offers Curve Editor and Motion Recorder for customizing your Mini down to granular details.
What's more, the Mini V also boasts 3 oscillators, Contour envelope, 'ladder' filter, Vocal Filter, Chorus, Delay, Mod Matrix, and tons of  Automation.
SEE ALSO: 5 Free Bass Amp VST Plugins