Looking for free autopan plugins? You have arrived at the right place. We scoured the web to find the best free autopan VST plugins that can help with the stereo field of any audio source.
Finding decent free autopan plugins is very hard. After hours and hours of searching, we finally found some 64-bit compatible auto panning VST plugins that will help you a lot. 
We also came across lots of old 32 bit plugins, however, not many of those are updated as of late. However, we did include a couple of free 32-bit plugins on our list that still do the job efficiently. 
Most of the free autopan plugins on our list are VST/AU format compatible and hence can be used on both Windows and Mac OS. What's more, these free auto panning plugins are compatible with DAWs (Digital Audio Workstation) such as Ableton, Logic Pro X, FL Studio, Reaper, to name a few.
So are you ready to find some of the best free auto panning plugins? Without further ado, let's get started.
5+ Best Free Autopan Plugins 2022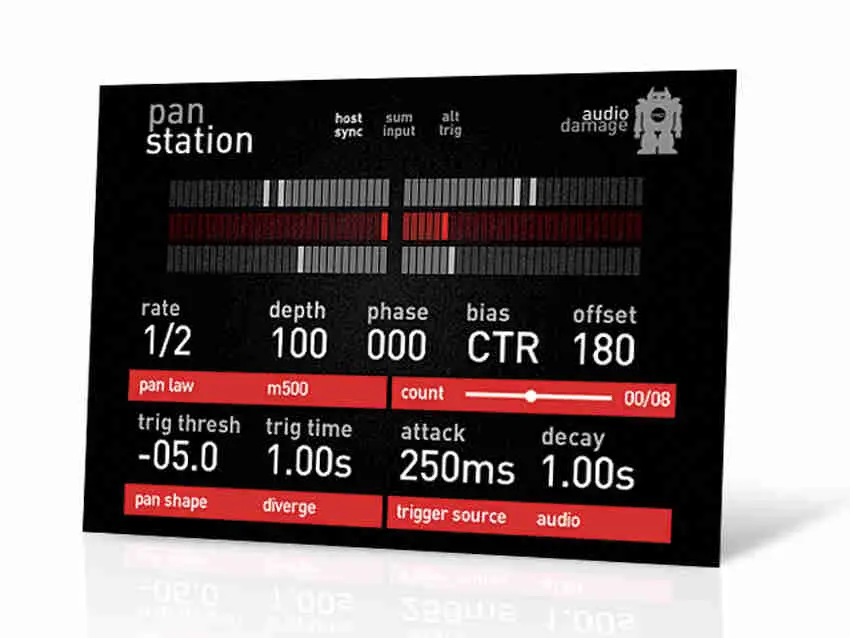 A nifty autopanner plugin, Panstation started off as a loose replica of the Drawmer M500's panning engine and is second to none in terms of features and sound. 
Panstation is a digital emulation of the legendary autopanner, Audio and Design Recording PanScan (ADR Panscan), that was used by countless producers back in the analog era of music production. 
For starters, it features MIDI note trigger, MIDI tempo sync, Free-run, CC control of panning, 4 distinct panning laws, including a 1:1 replica of the M500 pan law.
Not to mention, Panstation boasts 10 panning waveforms, including all the waveforms present in the Drawmer M500 panning engine.
Features of Panstation:
Easy-to-use graphical user interface.
Full MIDI CC control over each parameter
Phase control for stereo widening and tremolo effects
Audio trigger counting similar to one found in the A&D PanScan.

One of the best free autopan plugins available online, Autopan Modulator is an effects processor intrinsically designed to work around the stereo field of any audio track.
You can program the Autopan Modulator to make your tracks bounce from side to side of the audio field that is from the left speaker to the right speaker or vice versa. 
For instance, you can make a double tracked guitar riff bounce from the Left side of the stereo width to the right side of the stereo field and add several modulation effects as per choice.
The Autopan Modulator is an automated panning plugin that comes with 32 inbuilt presets that were preprogrammed to give you a really nice headstart without wasting much time.
If you want to enhance your drum or bass tracks tracks and make them stand out in the mix with Autopan Modulator, you can use the signal chain in your effects tray as follows:
Drum VST such as MT Drummer Power Kit or 808 bass plugin
Drums EQ with a low pass filter
Autopan Modulator (use an preset sound or tweak as per taste,
Auto Spreadbox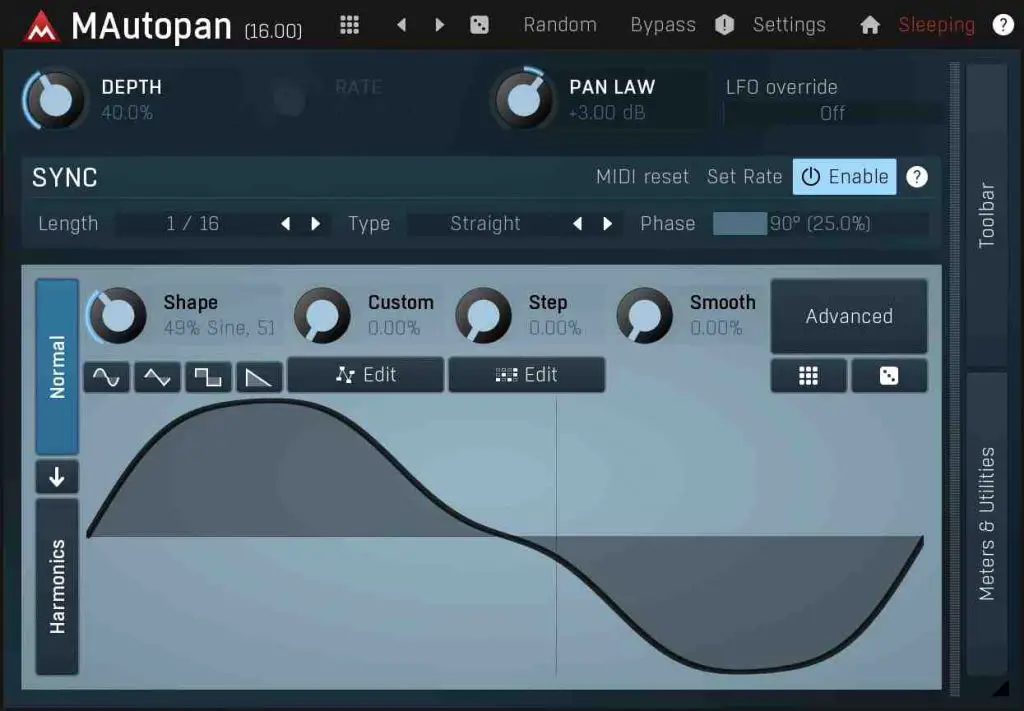 If you are looking for an industry standard Autopanner plugin by a reputed plugin maker, Melda Production's MAutopan is one of the best free autopan plugins that you can get online.
For starters, MAutopan is a classic auto panner that features auto host-sync with adjustable shape oscillator design. 
Within minutes you can use MAutopan to create a wide stereo spread wall of sound or add subtle natural wideness to your guitar, vocal, drum or other instrument channel tracks.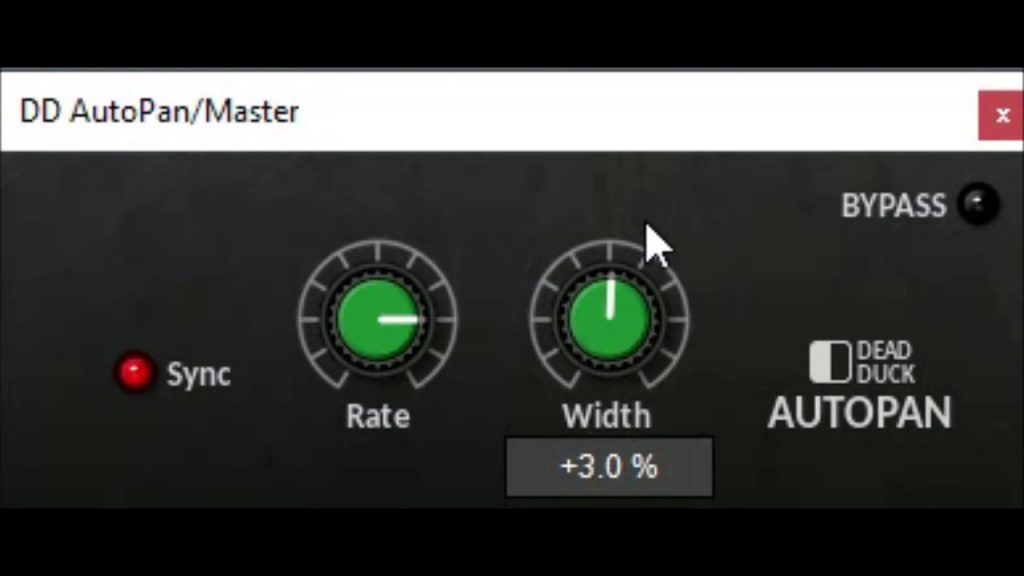 DD AutoPan by Dead Duck Software is a 64 bit auto-panner effect free VST plugin that boasts a neat stripped down graphical user interface that is easy to use for beginners.
DD Auto Pan features Rate and Width parameter knobs, sync switch, and a bypass switch. 
With the rate knob you can control the amount of autopanning on your instrument track, whereas the Width knob controls the amount of stereo spread or stereo width of your tracks. All in all, DD Auto Pan is quite a useful free autopanner when used judiciously.
5) AutoPan (32-bit)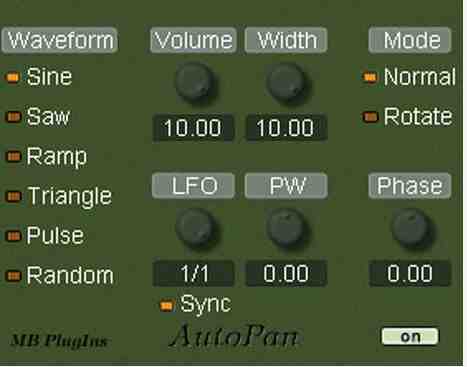 Rounding up our list of free autopan plugins is a very old 32-bit VST called AutoPan which is an LFO controlled panner.
With AutoPan at the helm, you can automatically pan stereo or mono signals through a 6 waveform LFO.
You can adjust LFO frequency, pan-width, volume and pulse-width of your audio tracks.
There are 2 modes to pan audio signals, namely:
Normal mode: Here both input channels are panned together from Left Speaker to Right Speaker.
Rotate mode: This mode entails panning one input channel from Left Speaker to Right speaker while the other channel is panned from Right Speaker to Left speaker and vice versa.