Looking for the best guitar VST plugins? Your search has come to an end. We have found some great plugins for guitarists that emulate legendary amplifiers, cabinets, boutique stompboxes and vintage guitar effects so that you can sculpt your guitar tone easily.
Simply throw these guitar VSTs inside your DAW (Digital Audio Workstation) or any audio editor of your choice and you are good to go.
So are you ready to find out the best guitar VST plugins that will liven up your guitar tracks? Without further ado, let's get started.
Note: These guitar plugins are not ranked in any particular order. You can try and choose any plugin based on your specific requirements.
10+ Best Guitar VST 2023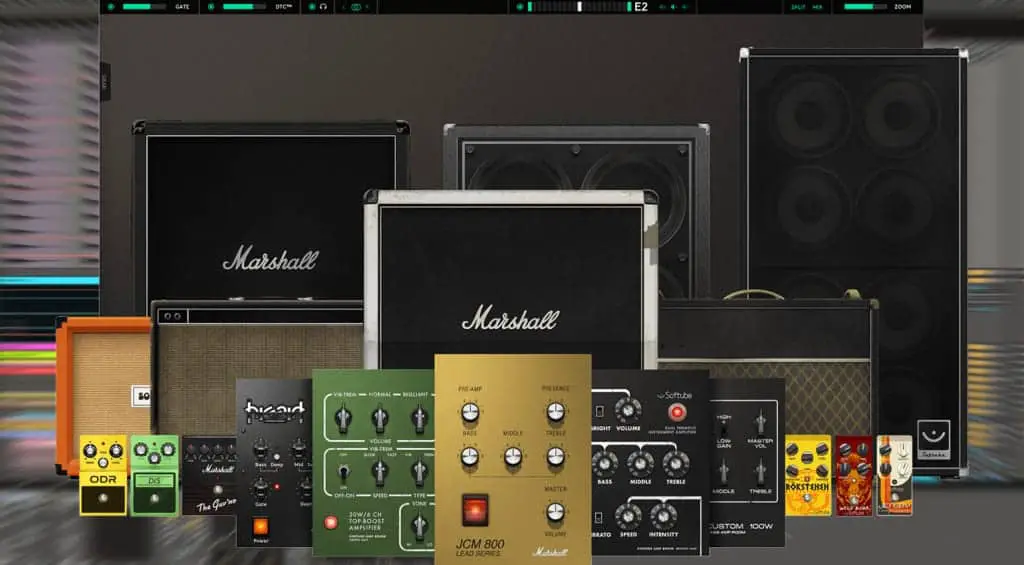 Softube's Amp Room is an intricately designed VST that focuses on emulting classic guitar amps and cabinets of yore, particularly the 1970's and 1980's.
If you want to recreate the rich classic rock guitar tone inside your DAW that is indistinguishable from a tube amp, Amp Room is worth its weight in gold. 
Every amp, cabinet and guitar effect in Amp Room has been modelled on analogue guitar gear so that you easily create great guitar tones in your home studio without spending money on expensive hardware that takes up a lot of space.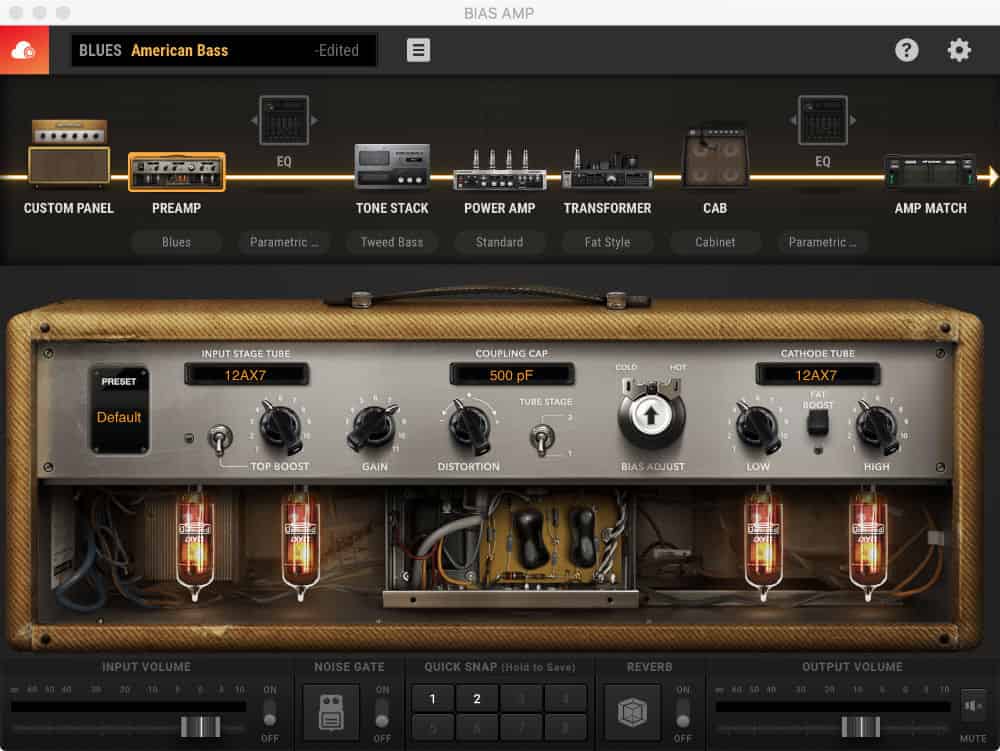 A powerhouse in the world of guitar plugins, Bias FX 2 should be a must have plugin in your arsenal whether you play rock or metal.
With over 100 amps and 100 stomp and rack effects, Bias FX 2 can forge everything from high-gain amplifiers to acoustic rigs with dynamic control over mic placement.
Not to mention, you can download thousands of more effect pedals from Positive Grid's online community for free to craft your unique guitar tone. 
Bias FX 2 is one of the best guitar VST plugins on the market that features IR cabinets provided by official Celestion Impulse Responses. You can even import your own impulse responses from elsewhere!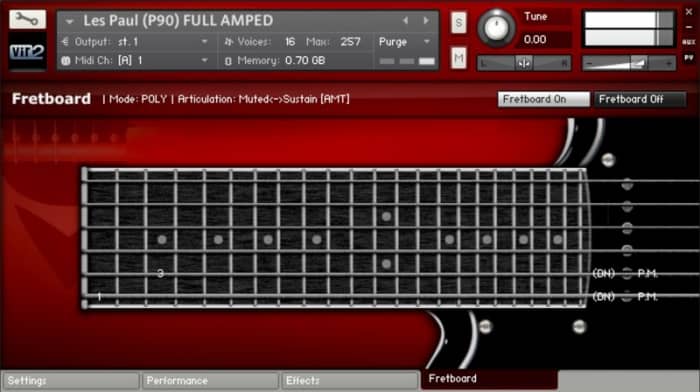 Big Fish Audio's Electri6ity boasts 8 distinct virtual guitars that are otherworldly in terms of tone and feel.
Since all the sampled guitars were recorded clean, you have a lot of scope to filter them and tweak the guitar effects as per your whims.
Furthermore, Electri6ity features a ton of articulations of playing styles such as Picked, strummed, Downstroke, upstroke and countless velocity layers.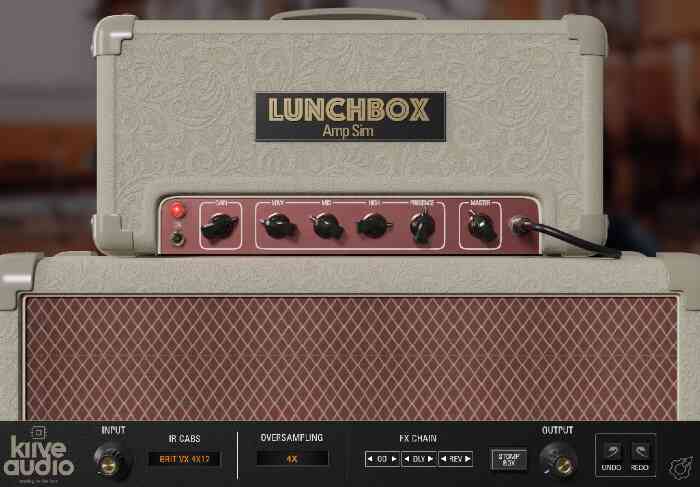 If you are a fan of bright electric guitar tones for plucking and jangly solos, then the Lunchbox Amp Sim is the best guitar VST for you.
 An emulation of traditional British valve amps of the 1960's, Lunchbox Sim has a twangy tone and sound that are a staple of the 1960's British rock n' roll, madchester, and britpop music scenes.
It features dozens of effects, 3 IR cabs, varied stompbox pedals and countless variations of chords that will get you started in no time.
What's more, this VST is quite affordable so those on a tight budget looking for a solid Guitar VST should definitely give it a gander.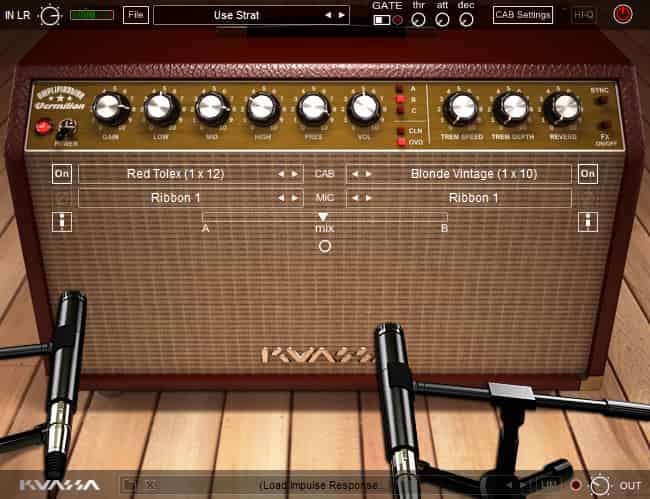 A through-and-through guitar VST for metalheads, Amplifikation Creme screams filthy distortion with high gain from the get go.
If you are into metalcore, black metal, djent, or any other subgenres of metal or even post hardcore, then Amplifikation Creme is one of the best guitar VST plugins at the moment. 
It emulates tones of legendary metal guitar amps and cabinets and sports a neatly designed graphic user interface that should get you started real quick.
SEE ALSO: 5 Best Guitar Preamp VST Plugins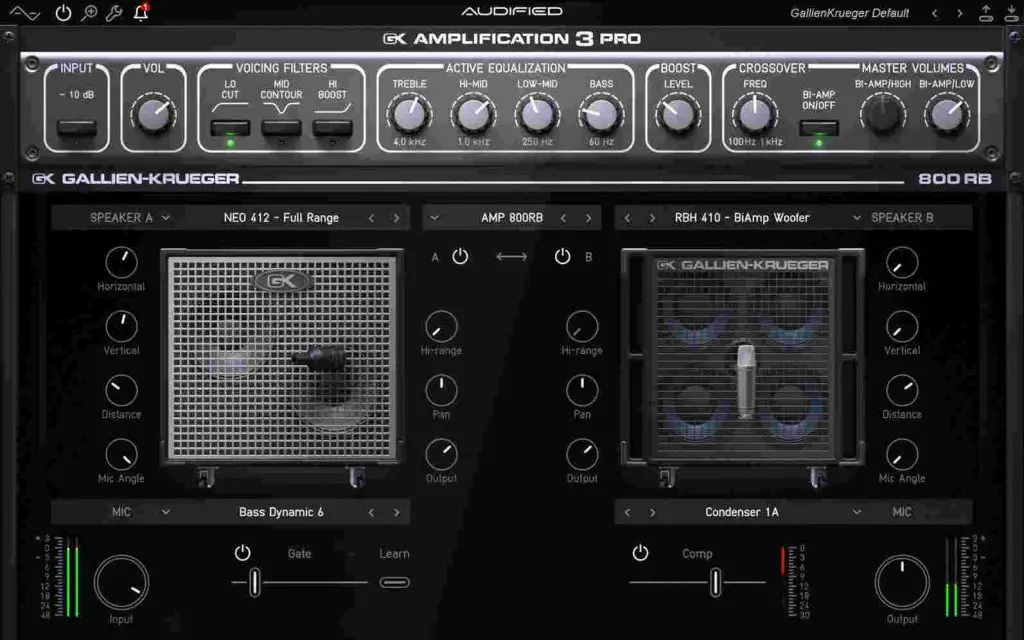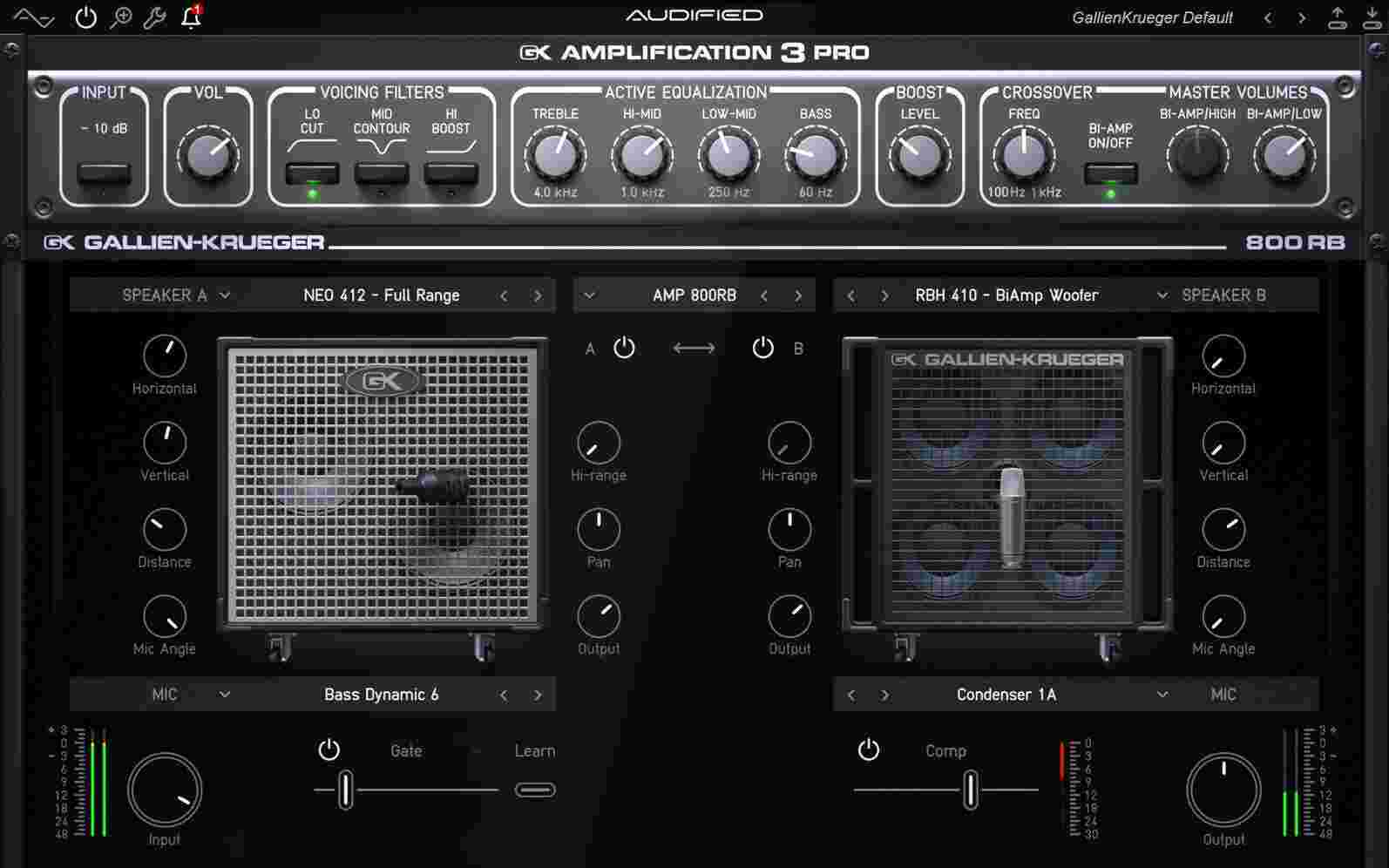 If you want to dial in some neat, distorted, warm and groovy bass guitar sounds, GK Amplification Pro 3 is one of the best guitar vst plugins for bassists.
For starters, this bass amp vst comes with Bass Head EQ, Boost, Metronome, Microphone type selection with variable positionings, and a track recorder for saving random creative ideas.
GK Amplification 3 Pro is a modeled on 3 popular GK bass heads namely, GK 800RB, GK MB150, and GK 2001 RB.
Features:
EQ

Various Voicing filters
Inbuilt Microphone type selection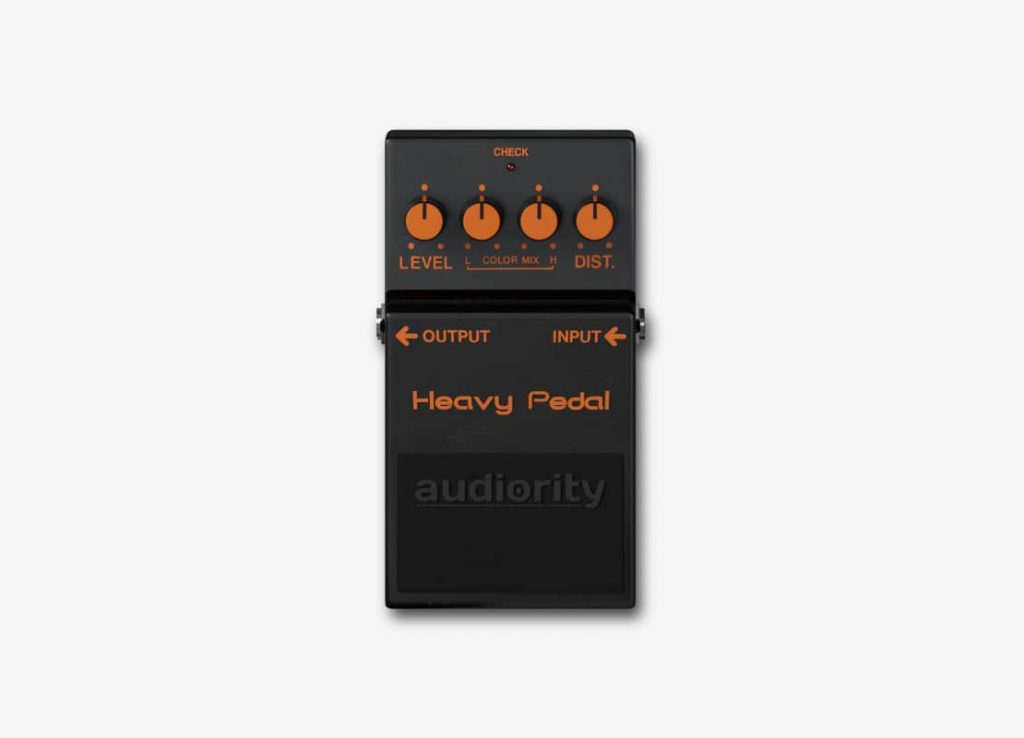 An emulation of a 1980's analog Swedish Chainsaw distortion stompbox, Heavy Pedal is a guitar pedal simulator that encapsulates the same raw heavy metal guitar tone that made its hardware counterpart popular among metalheads.
Heavy Pedal can also dial in a nice fuzz distortion pedal tone popularized by guitarists such as Jimi Hendrix as demoed in the video below.
If you are looking for a pedal VST for dialling in brutal distortion with high gain and crunchy mid tone, Heavy Pedal will be right up your alley.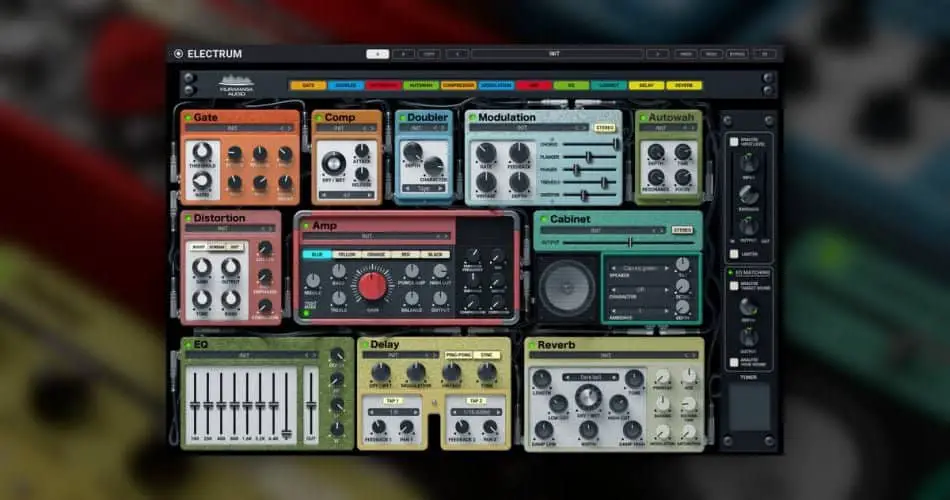 The quintessential guitar vst, Electrum offers an eclectic range of over 300 cabinets, and 5 guitar amps that cover guitar tones straddling classic rock, blues, jazz and metal genres.
Sporting a neat, easy-to-use graphical user interface with well laid out parameters, Electrum ensures that dialing in your favorite guitar tone doesn't take much time.
You can easily emulate any guitar tone or picking technique whether you are playing a blazing solo with arpeggios at 200 BPM or a chugging metalcore breakdown with scooped up mids.
Electrum also boasts effects pedals such as EQ, delay, Reverb, and modulation effects including Chorus, Phaser, Tremolo, Flanger, et al.
SEE ALSO: 5 Best Acoustic Guitar Preamp Plugins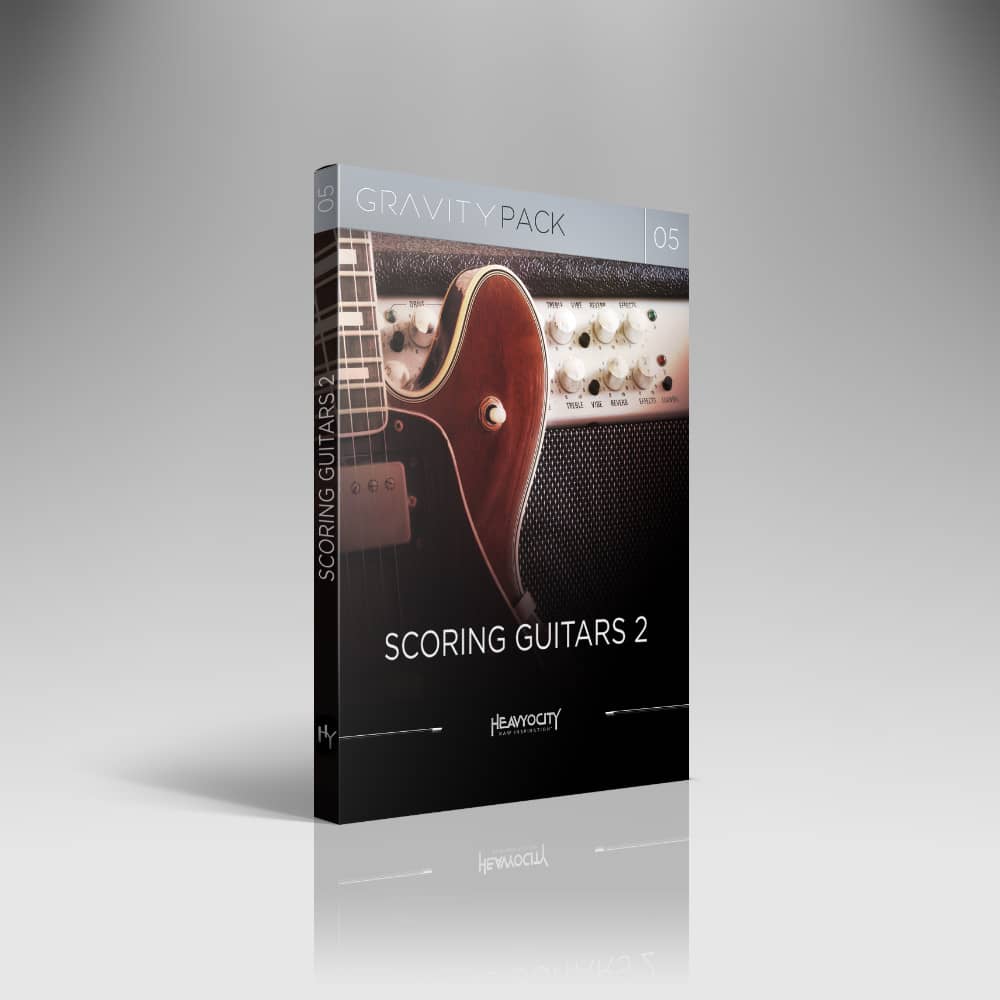 Heavyocity's Scoring Guitars 2 is a Kontakt instrument known as a powerhouse of euphoric arena rock-esque guitar tones that are a staple in film scores and soundtracks of Hans Zimmer.
If you are into music producer or a guitarist who wants to record heavy guitar riffs with ambient and dark soundscapes, look no further than Scoring Guitars 2, the ultimate guitar VST for cinematic rock aficionados.
SEE ALSO: 5 Free Preamp Plugins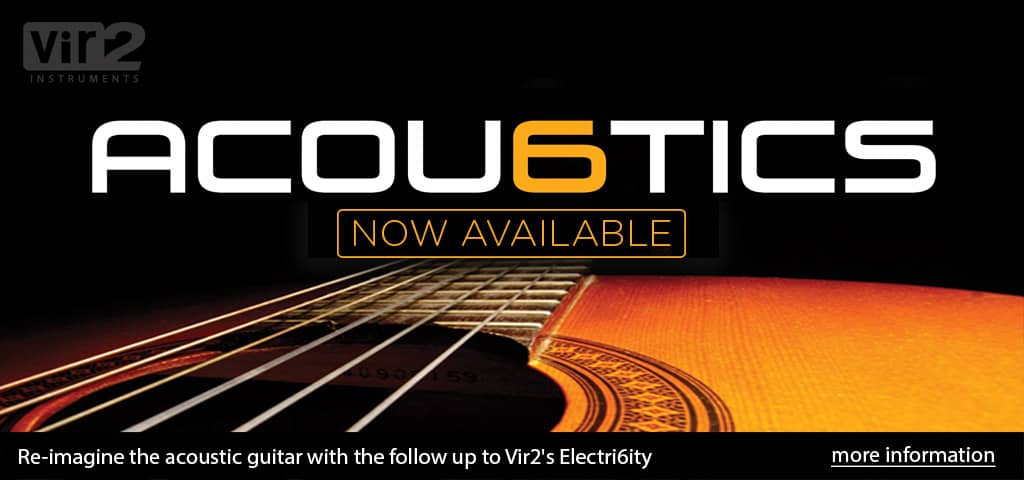 Rounding up our list of the best guitar vst plugins is a Kontakt instrument for acoustic guitar enthusiasts called Acou6tics.
For starters, this plugin offers some realistic simulations of vintage acoustic guitars.
What's more, Acou6tics lets you to seamlessly toggle between various types of acoustic guitar playing styles including plucked, picked, and finger picked.
You can craft some impeccable acoustic guitar tones with rich harmonics thanks to the aforementioned playing styles.
For instance, each playing style offers its own tone, attack, sustain, and dynamics that invariably help in dialing in the customized guitar tone that you are going after.