Finding a decent EQ plugin for your DAW can be a real dampener if you are just starting out in music production. Fret not, if you happen to be a Reaper user, we have done the hard work and collated a list of some of the best Reaper EQ plugins that you will need as an audio engineer. 
These EQ VST plugins can be used for both mixing and mastering tracks and offer a great alternative to Reaper's stock ReaEQ. Some of these Reaper EQ plugins arguably perform better with superious workflow. So without further ado, let's get started.
5+ Best Reaper EQ Plugins 2023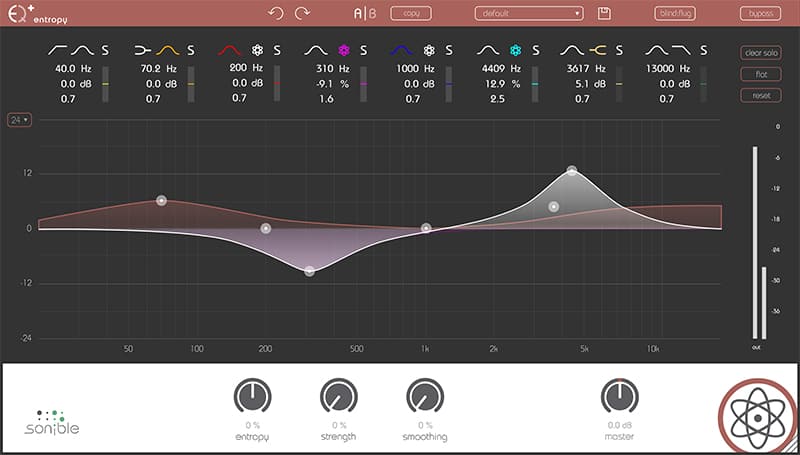 Seeking a comprehensive equalization solution for your mixing woes? Audio production can get strenuous real quick, which is why a handy EQ solution is required. 
Entropy EQ+ is a nifty equalizer VST that can boost and attenuate quiet and loud harmonic frequencies with unmatched finesse.
Especially when you are dealing with dozens of guitar tracks, drum tracks, vocal tracks and all the rest of it, Entropy EQ+ can ensure the impact noise of guitar plucks, drums, and other percussion instruments is contained. 
For instance, string instruments such as acoustic guitars, electric guitar, banjo, etc, depend upon impact noise to create sound character. 
We are talking about the plectrum picking on an electric guitar or the rhythmic plucks on an acoustic guitar, which can affect the harmonic sound of your song. 
In such cases, using Entropy EQ+ can be immensely beneficial as it can smoothly boost and attenuate harmonic frequencies.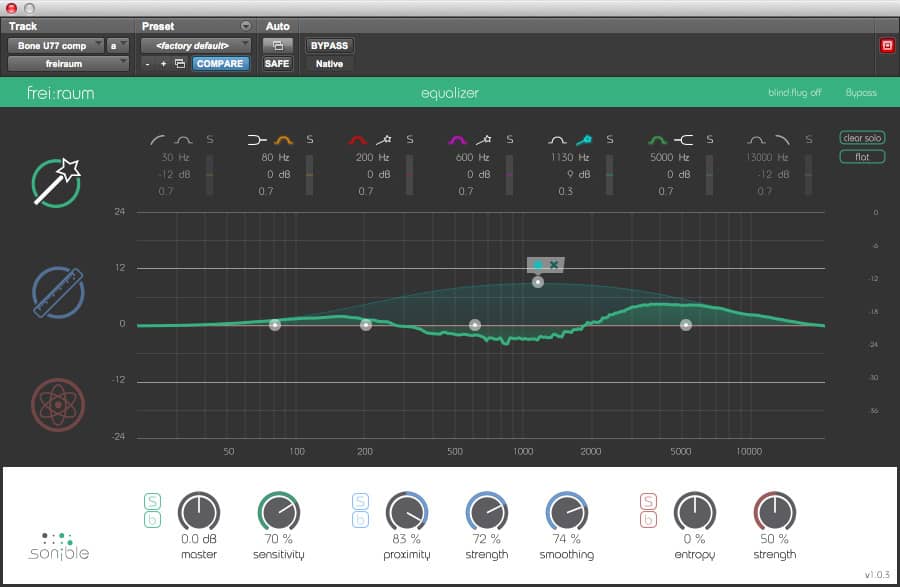 Truth be told, phase cancellations are one of the most annoying aspects of recording music on a DAW. Which is why, tackling phase cancellation issues are of utmost importance to achieve clean and smooth sounding mixes.
That is where Sonible's Frei:Raum EQ steps into the fray. Not only does Frei:Raum EQ solve the problem of phase cancellations, it also does away with the menace of impact harmonics.
Not to mention, it balances out the problem of audio space between different instrument tracks, hence making post production a breeze.
If your mix track sounds too convoluted due to mic bleeds, leaky drum overheads,  or you want to clean up a guitar bus track, this EQ will ensure you get optimal results.
All together, Frei:Raum EQ is one of the best Reaper EQ plugins for both professional and beginner producers learning the ropes of music production.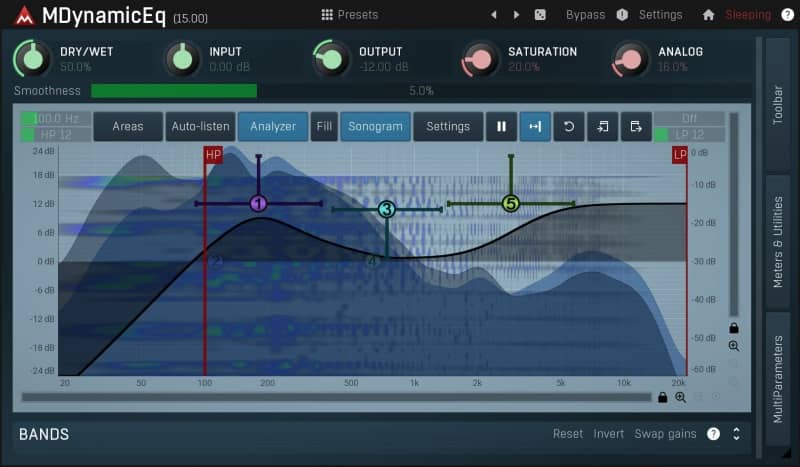 Melda Production's MDynamicEQ is renowned for its sparkly clean mix sound with zero sibilance and phase shifting issues.
Sporting a gorgeous graphical user interface with a responsive layout, MdynamicEQ is relatively easy-to-use and will be a boon for beginner producers using Reaper.
What sets MDynamicEq apart from the rest of the competition is its ability to offer sidechain EQing that enables users to tweak two or instruments simultaneously.
For instance, you can attenuate or boost lead guitar frequencies while snare drum is being played in real time.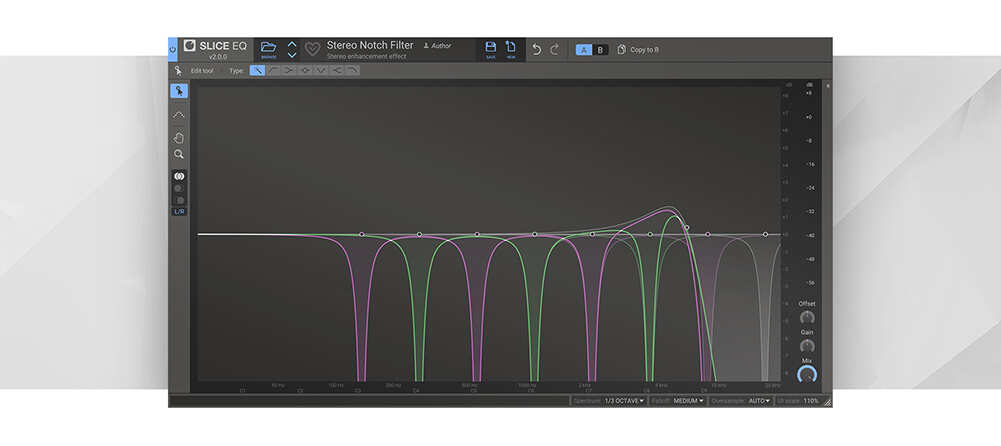 An advanced parametric equalizer VST, Slice EQ is modeled on an arithmetic algorithm that can create precise filter combinations that come especially handy if you are producing synth-driven music.
Combined with Snap Heap, Slice EQ offers tons of modulation options and its digitally clean filters ensure smooth mix and master tracks.
Perhaps the highlight of Slice EQ is its intuitive and responsive GUI layout that draws you in from the get go. 
Bereft of unwanted controls and parameter knobs, Slice EQ ensures beginner producers can quickly navigate between controls, modulate filters with snazzy effects and cut or boost frequencies with surgical musical precision.

Rounding up our list of the best Reaper EQ plugins is Crystal EQ, a one-stop EQ that can clean up your mixes, balance out sibilant frequencies and ensure loud guitar and drum tracks sit nicely in the mix.
Especially, if you are looking for a bright and clean EQ for mixing and mastering EQ that ensures no spillover of sound, then Crystal WQ should surely be on your radar.
Sporting 4 fully customizable frequency bands, Crystal EQ offers a melange of instrument presets as well as low pass and high-pass filters for in-depth EQ control.