Looking for some decent reaper guitar plugins? Lo and behold, we have done a rundown of some of the best reaper guitar VST/AU plugins that you can use while recording guitar tracks.
Reaper is known for its extreme customization, user-friendliness and pairing these reaper guitar plugins will take your mix to a whole new level in terms of sound and dynamics. So, without further ado, let's get started.
5+ Best Reaper Guitar Plugins 2023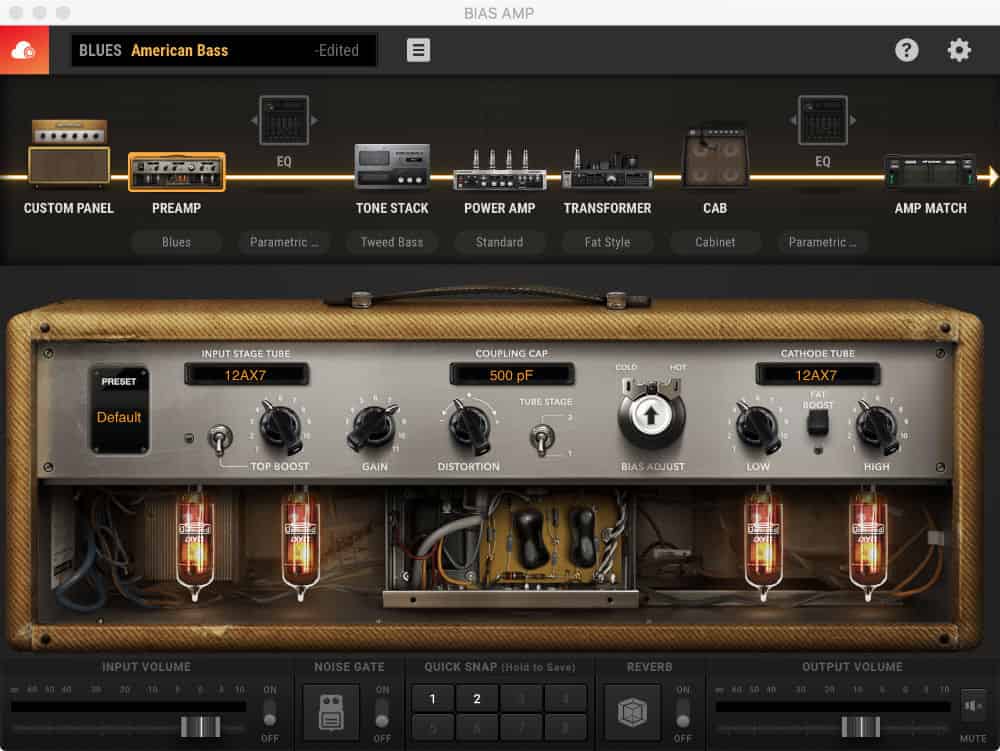 Guitar amp simulator realm was never the same after the introduction of Positive Grid's Bias Amp series. And, Bias Amp 2 Pro follows up on that reputation with more brutal guitar tone offerings. 
For starters, Bias Amp 2 Pro offers realistic guitar tones with varying levels of distortion making it a suitable guitar VST for a melange of genres such as Metal, Rock, Jazz, Blues and Funk.
An authentic emulation of real hardware amps and cabinets, Bias Amp 2 Pro also allows you to create a custom guitar amp tone. 
What's more, you can access its signature ToneCloud community where thousands of free guitar amps created by legendary guitarists and rock/metal bands are available for free download.
Heck, you can even upload your own guitar tones to ToneCloud, interact with fellow guitarists or Reaper users and even select/use tones made by other users.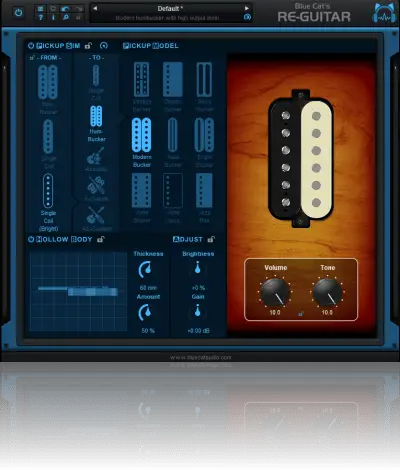 BlueCat's Re Guitar is a formidable guitar VST that ranks atop many lists of top-tier guitar plugins. Reaper users will find Re Guitar as a one-stop solution for crafting a harmonically rich guitar tone with zero latency issues.
For starters, this nifty guitar simulator plugin can emulate various kinds of signature electric and acoustic guitar tones based solely on the body of the guitar model used for recording.
Boasting a built-in pickup simulator, Re Guitar can emulate a plethora of electric guitar pickups, as well as inbuilt single coil pickups that run the gamut from active, steel, hot, P-90 to vintage, tele, neck, and bridge+mid guitar pickups.
To take things up a notch further, Re Guitar can also emulate and customize humbucker pickups (classic, rails, bright, wide, and modern).
All in all, Re Guitar is one of the best Reaper guitar plugins that can embellish your mix and guitar channel tracks with rich tones and atmospherics.
Features of Re Guitar:
Bespoke guitar tone modeler with electric pickups, hollow body and acoustic guitar emulations.
Built-in piezo & acoustic guitars including acoustic sim pedals, modern & vintage dreadnought, solid-body piezo, jumbo, and mini jumbo.
Customizable hollow body thickness
Supports various sample rates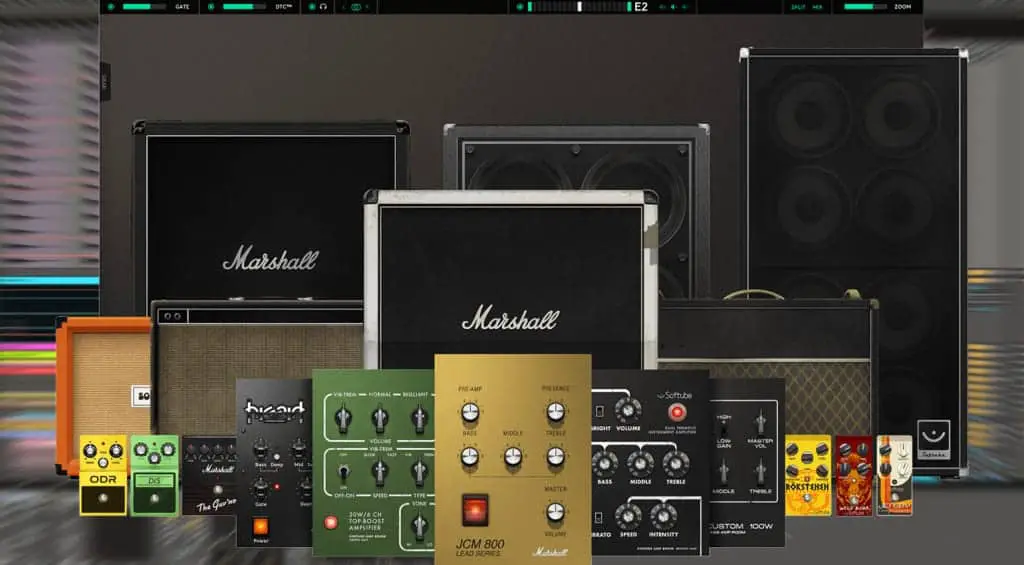 Softube's guitar plugins are renowned for their sheer quality and Amp Room does full justice to that notion. 
Especially, if you are a metalhead producer looking for dialing in a heavy guitar tone in Reaper to along with heavy drums, Amp Room is worth a gander. 
Known for its brutal, heavy and distorted guitar sound, Amp Room can dial in emulations of 1980's thrash and speed metal tones as well as 1970's crunchy classic rock guitar amp tones with effortless finesse and ease.
Not to mention, a realistic guitar tube amp tone that can hardly be distinguished from a real tube amplifier in a live setting.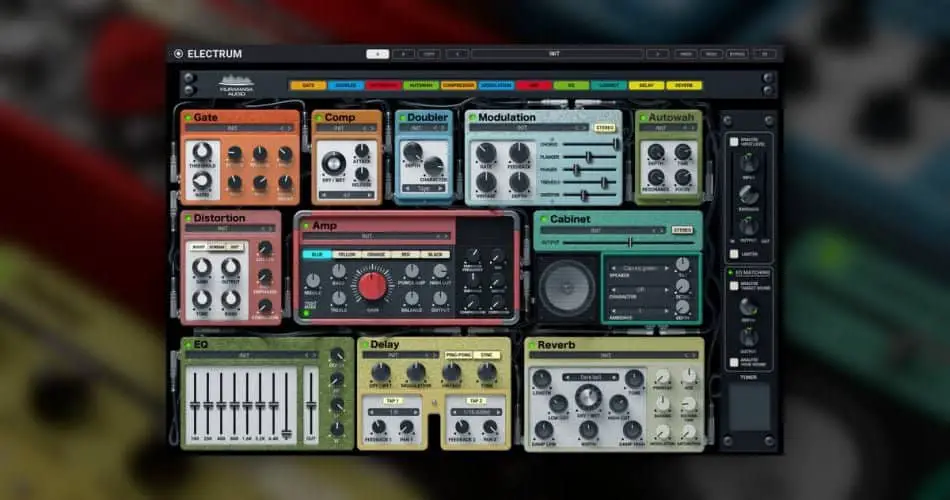 Seeking a comprehensive suite of electric guitar goodies in one compact VST? Look no further than Electrum, a full-fledged repository of 5 guitar amps, over 300 guitar cabs, tons of gain, distortion, and immense potential for creating custom guitar tones.
Wait there's more in the offing, you can devour a melange of guitar effects such as Delay, EQ, Reverb and modulation effects including flanger, chorus, tremolo and phaser, to name a few.
Further, you can emulate costly guitar cabs and carve a jaw dropping guitar tone for both lead and rhythm guitar parts with Electrum at the helm.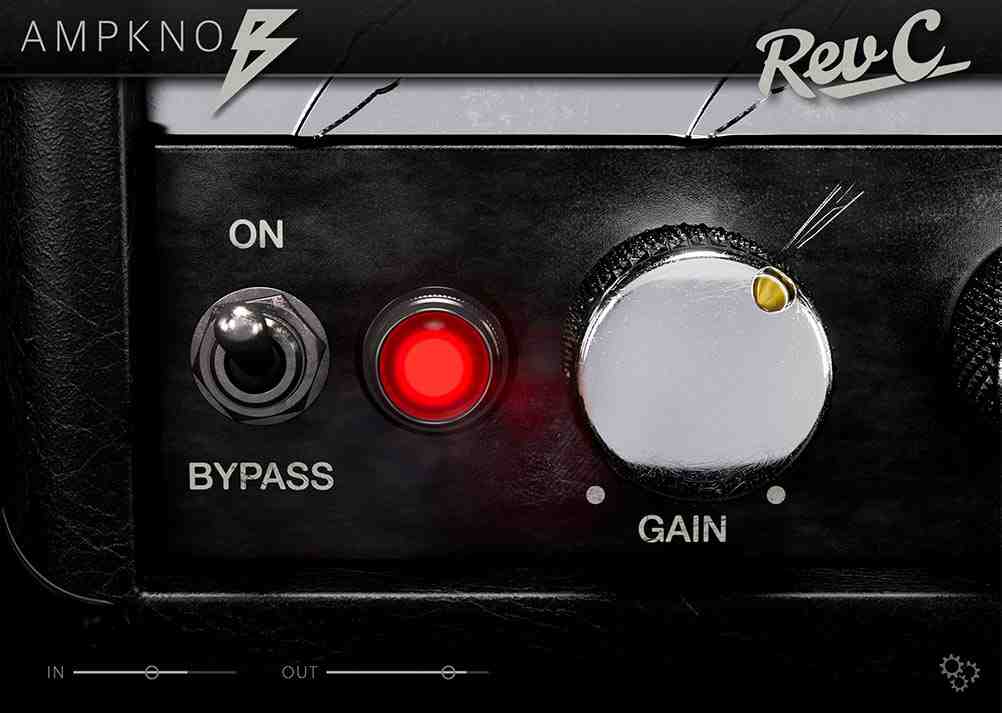 Rounding up our list of free Reaper Guitar plugins is Rev-C by Amp Knob. This no-nonsense and minimalistic guitar amp simulator plugin boasts a simple graphical user interface that is easy on the eyes, easy-to-use and offers a phenomenal guitar tone. 
Sporting only a single knob, Rev-C captures legendary high-gain amp sounds as heard on some of the top heavy metal albums in recent years.
If you are looking for a simple plug-and-play solution for achieving a solid metal guitar tone in Reaper without wasting time on tinkering and pushing endless buttons, Rev-C is a great plugin to start with.