Oftentimes VST instruments go out of tune or out of sync with the rest of audio tracks and ruin your recordings. Especially, when you are tracking guitars, it is essential to tune it correctly to pitch so that it doesn't sound flat or 'off key'. Luckily, with some decent guitar tuner vst plugins, you can alleviate this problem.
Tuner VSTs are a great way to ensure your music stays in tune and doesn't ruin your tracking efforts. So are you ready to find out the best guitar tuner VST plugins that are absolutely free to use? Without further ado, let's get started.
5+ Best Guitar Tuner VST in 2022 that are Free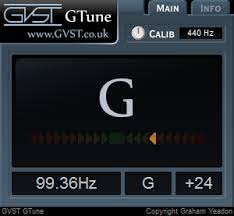 A very easy-to-use and efficient VST tuner, GTune is at par with most expensive conventional hardware tuners insofar as accuracy is concerned. 
Moreover, this digital VST tuner can be used in isolation as a standalone tuner plugin and still pass with flying colors. Although it is recommended that you also use another tuner, such as your DAW's inbuilt tuner. 
Most DAW's such as Logic Pro X and FL Studio come with a built-in tuner nowadays so you can use GTune in conjunction with them to crosscheck performance.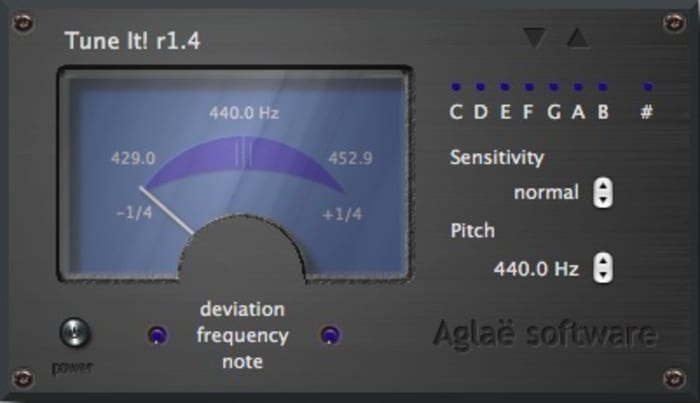 Developed by N.D.C, Tune It is a solid free guitar tuner VST that is compatible with both Windows and macOS. Tune It can instantly tune your guitar, bass, flute and even saxophone quickly as well as monitor pitch in real time.
Here's a closer look at its characteristics:
Auto Note Recognition from A1 to A6.
Programmable A440 reference from 400 up to 480Hz.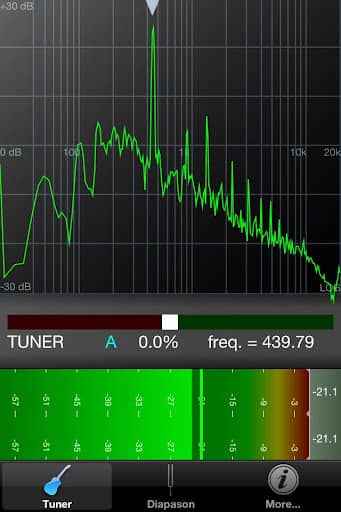 Tune your guitar, bass or other instrument with n-Track Tuner, a nifty tool for iOS and Android devices to tune your guitar.
Simply turn on n-Track next to your instrument (whether it is guitar, bass or any other string instrument) and play each string.
n-Track will then automatically recognize the notes that you're playing and tell you whether you need to increase (red bar) or lower (green bar) your guitar string's pitch for perfect pitch correction.
Not to mention, it comes with a nice spectrum analyzer for a more visual feedback of the notes. A small arrow on the screen depicts the harmonic whose pitch the tuner is tracking.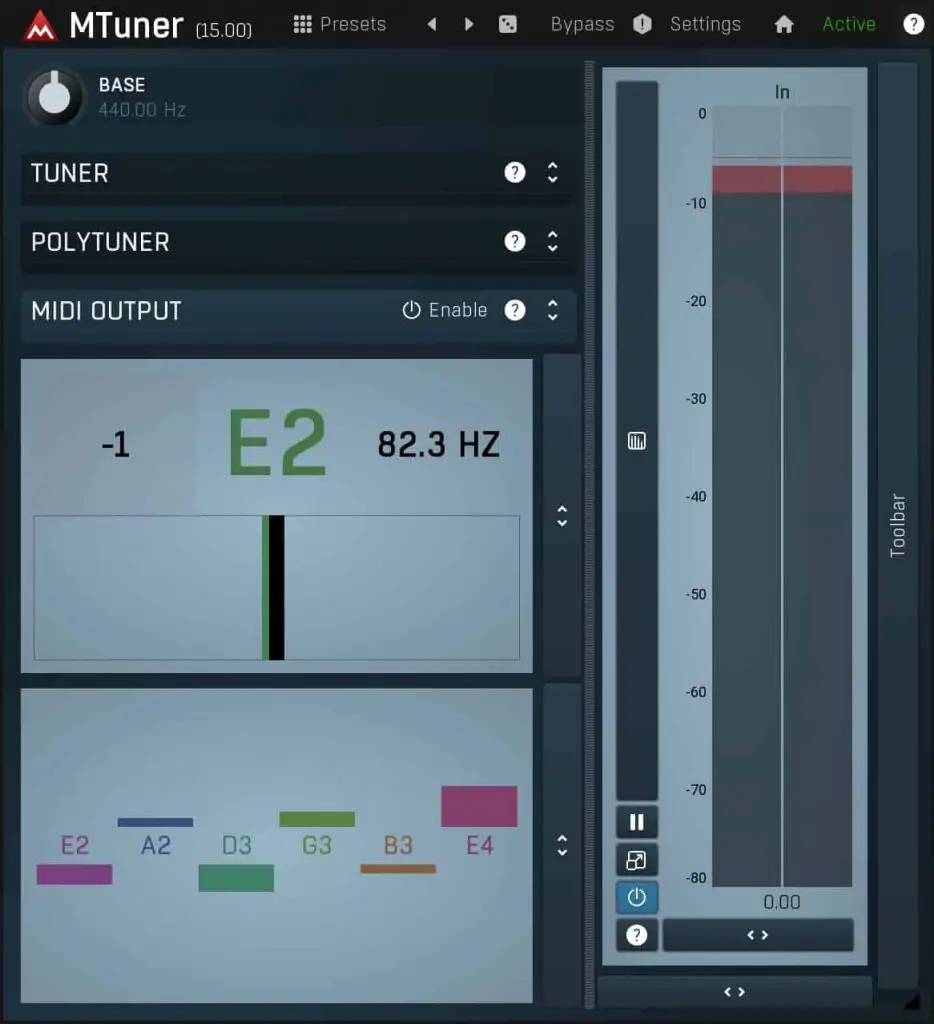 Featuring a combination of a classic monophonic tuner as well as a high resolution polyphonic tuner, MTuner is a very powerful guitar tuner plugin.
For starters, it features a powerful frequency analyzer that was intricately designed mostly for tuning guitars, basses and other string instruments.
Thanks to its digital polyphonic tuner, guitarists can quickly tune up guitars and basses without wasting time.
Note: You might also be interested in this exhaustive list of 77 Best Free VST Plugins where you can find all types of free Guitar plugins, Drum plugins, Synth VSTs and more.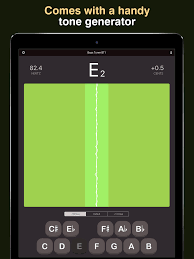 There are not many bass guitar tuner VST plugins on the market. Fortunately, Bass Tuner BT1 is a specialized VST optimized for tuning musical instruments that can produce low-frequency sounds such as bass guitars, bassoon, double bass, bass trombone, bass clarinet, cello, you name it.
A remarkably easy-to-use and accurate chromatic tuner with a precision of ±0.1 cents, Bass Tuner BT1 also comes with a useful tone generator that can play reference notes for pitch perfect tuning.
SEE ALSO: Best Free Guitar VST Plugins