Achieving a great distorted guitar sound through effects plugins in FL Studio is no easy endeavor. There are countless hours of tweakage involved and yet no respite for tone chasers. These FL Studio Distortion plugins for Guitar will alleviate that problem quickly.
You can save a lot of time, money and effort by using these guitar distortion VST plugins for FL Studio and emulate the rich organic distortion of tube amp, pedal or stompbox units.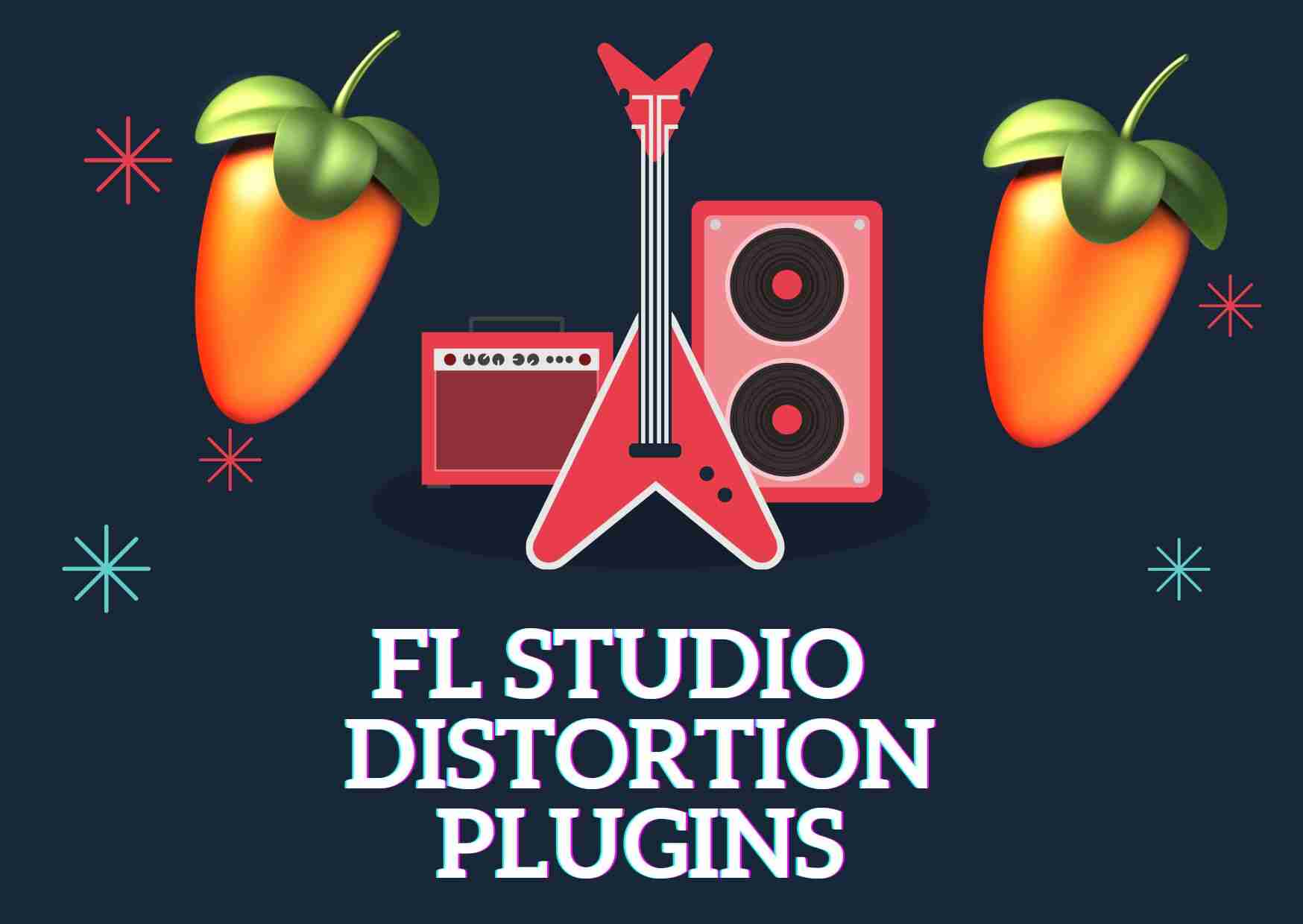 Some of the best FL Studio distortion plugins on our list emulate expensive analog gear, tube amps, effects pedals, making it possible for the everyday guitarist to speed dial amazing guitar tones without going broke.
So, are you ready to find some great distortion VST plugins for FL Studio? Without further ado, let's get started.
5+ Best FL Studio Distortion Plugins 2023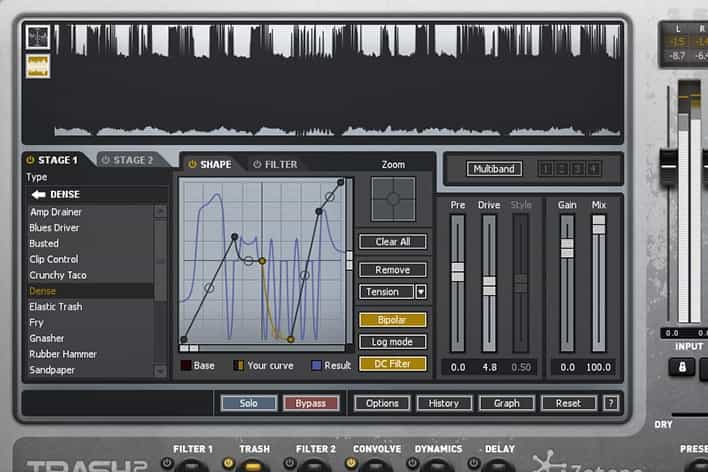 A solid FL Studio VST that offers wave-based distortion, Izotope's Trash 2 comes with 60+ distortion algorithms to choose from where you can even customize your own settings to derive maximum utility.
At its core, Trash 2 offers wave-based distortion but if you dig a bit deeper you can apply distortion on 4 individual frequency bands to dial in a cohesive distorted guitar sound.
It comes with 100 redesigned impulse responses, and tons of guitar amps, cabinets, and speaker models, that will spruce up your DI track.
So much so, you can use over 20 types of filters and versatile oscillators on each band for a full frontal guitar distortion sound.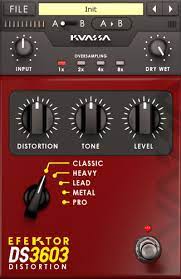 If you are seeking a comprehensive suite of electric guitar distortion pedals at a super affordable price point for FL Studio, look no further than Kuassa Efektor Bundle of Distortion plugins.
A cache of distortion plugins on the cheap, Kuassa's Efektor Distortion boasts 3 pedals namely: DS3603 Distortion, OD3603 Overdrive and the FZ3603 Fuzz.
What's more, these pedals emulate 30+ vintage guitar pedals and can be controlled easily through 3 individual knobs including a wet-dry signal mix knob.
All these distortion bundle pedals come with zero latency making them suitable for live usage, recording and jam sessions.
All in all, Kuassa Efektor distortion is one of the best FL Studio distortion plugins for guitarists of all hues. 
SEE ALSO: Free Guitar VST Plugins for FL Studio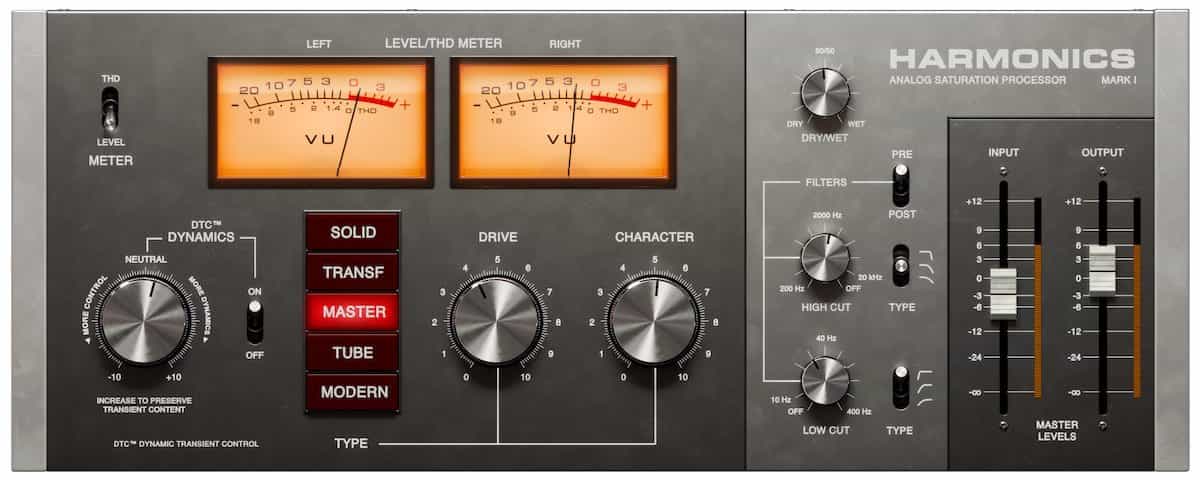 Softube forays into the distortion realm with Harmonics, a nifty VST plugin replete with 5 distinct distortion models that were modeled on analog hardware of the bygone era.
Harmonics offers dynamic distortion for sprucing up your guitar tracks and can also be used on drums, vocals, bass and synth channel tracks. 
For starters, Harmonics comes with control parameters such as parallel processing, THD (total harmonic drive), and low and high-cut filters for crafting that extra distorted guitar richness.
SEE ALSO: 10 Best Free VST Plugins for FL Studio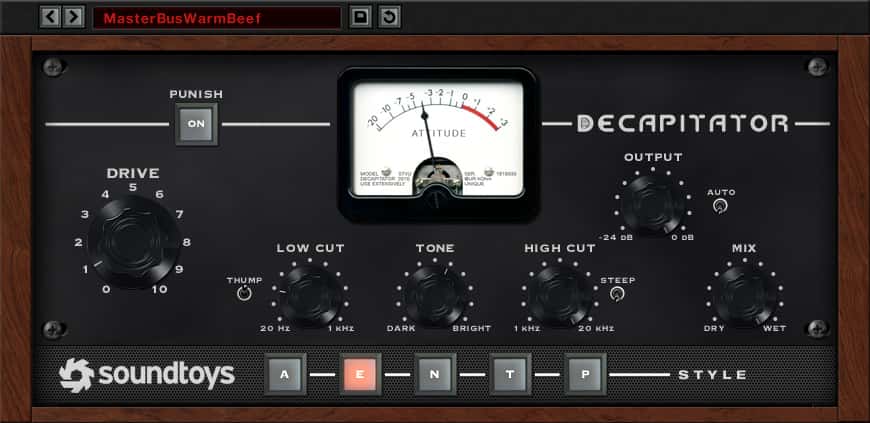 Soundtoys Decapitator brings to life rich distortion only possible with high-end studio gear. 
If you are looking for an FL Studio plugin that can ignite dull and lifeless guitar tracks with unabashed energy and raw vigor, Decapitator should be on your radar.
For starters, Decapitator can be used to dial in filthy gain which is essential in various subgenres of rock and metal. It does it without clipping or introducing unwarranted noise. 
For instance, when you crank to the max via the Punish knob, Decapitator can turn up the aggressiveness and firepower of your lead guitar or rhythm guitar tracks by several notches. 
As well as guitars, Decapitator can also be used on drums, vocals and synths.
SEE ALSO: You might also be interested in these acoustic guitar plugins for FL Studio.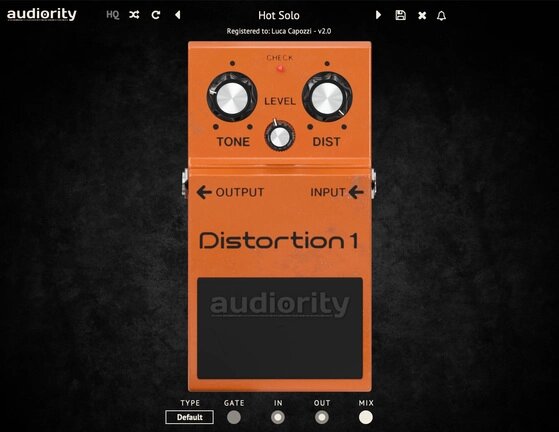 Rounding up our list of the best FL Studio Distortion plugins for guitar is Distortion 1 mkII, an analog modeled simulation of the legendary BOSS DS-1 distortion stompbox pedal.
On the lines of its analog counterpart, Distortion1 mkII offers a unique late 70's distorted guitar tone that was the staple of legendary guitar bands of that era.  
Distortion 1 mkII is an easy-to-use VST plugin that comes with a resizable graphical user interface and stripped down parameter controls such as Tone, Distortion, mix control and Level. 
Not to mention, a Pre and Post Effect Gain and a nifty Noise gate to keep in check clipping.