Finding a decent FL Studio metal guitar plugin is not easy. The default FL studio plugins are not good enough for creating a nice guitar tone . So, how does an FL Studio user find the best metal Guitar VST for their DAW? By going through our list of the best FL Studio Metal Guitar plugins, of course! 
These metal VSTs pull in some of the most accurate emulations of classic tube amps and do not sound 'digital' at all.
Furthermore, you can create your own custom metal guitar tones with these heavy metal guitar plugins. So, without further ado, let's get started.
5+ Best FL Studio Metal Guitar Plugins 2022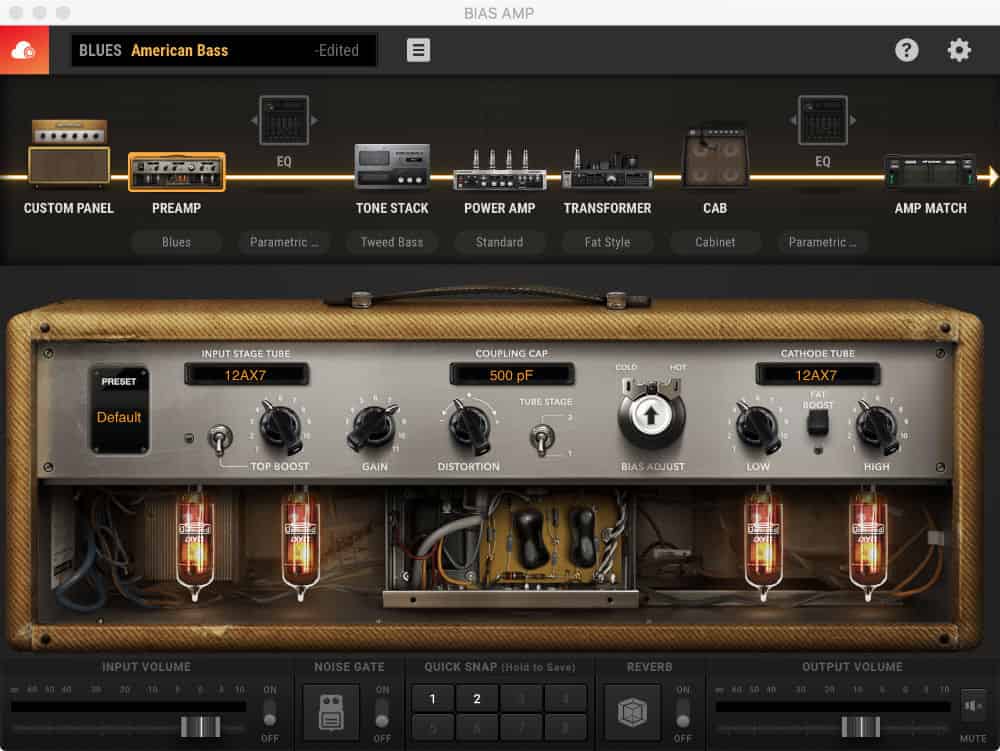 If you are a fan of rich and textured distorted guitar sounds, look no further than Positive Grid's Bias Amp 2. 
For starters, this VST/AU plugin features a slick Amp Match option that can be used to match the tone of expensive tube amps that have been used on countless metal records over the years.
With the Bias Amp 2 cranked to the max, you can dial in some super heavy metal guitar tones suitable for crafting brutal riffs, fast arpeggios, and crunchy rhythm guitars.
What's more, Bias Amp 2 lets you download presets of some of the world's best tube amplifiers via its Tone Cloud where you get access to thousands of free custom amps from artists and recording studios.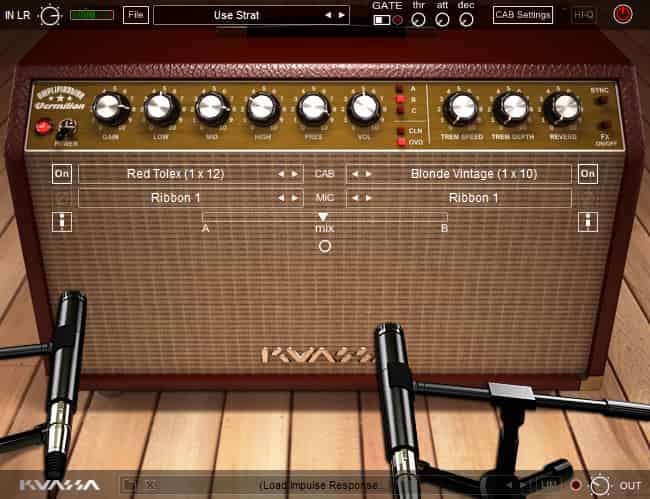 A metalhead's dream come true, Amplifikation Creme 2 is a monstrous guitar VST that offers filthy distortion with high gain, rich mids and deep lows for downtuned guitars.
Amplifikation Creme is one of the best FL Studio Metal guitar plugins if you want to create guitar tones for deathcore, metalcore, djent, black metal, post-hardcore or progressive metal. 
Thanks to its easy-to-use graphical user interface and smooth emulation of tones of legendary metal cabs and amps, Amplifikation Creme 2 ensures beginner guitarists can dial in great tones from the get go.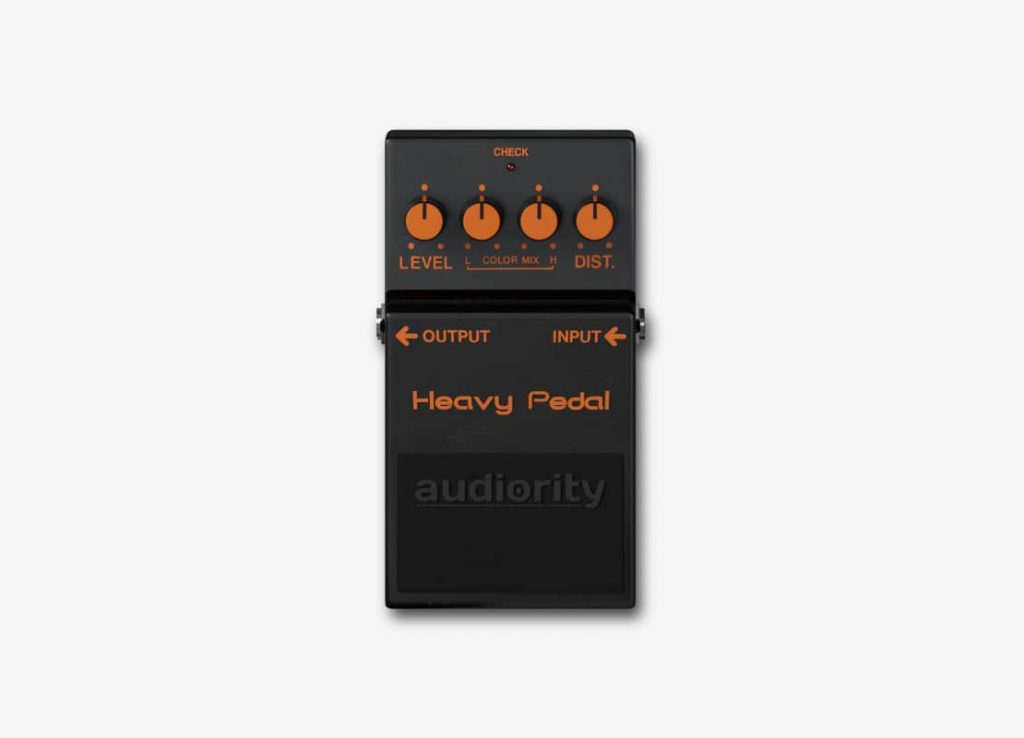 Not many VST pedals can emulate Swedish metal guitar gear, but Heavy Pedal is an exception to that case. 
For starters, Heavy Pedal is a guitar pedal simulator modeled on 1980's analog Swedish Chainsaw distortion stompbox.
Apart from its usual brutal distortion tone with high gain and rich mids for recording metal guitar tracks, Heavy Pedal can also be used to dial in fuzzy and muffled distorted guitar pedal tones that were popularized by guitarists such as Jimi Hendrix. 
SEE ALSO: 5+ Best Acoustic Guitar Plugins for FL Studio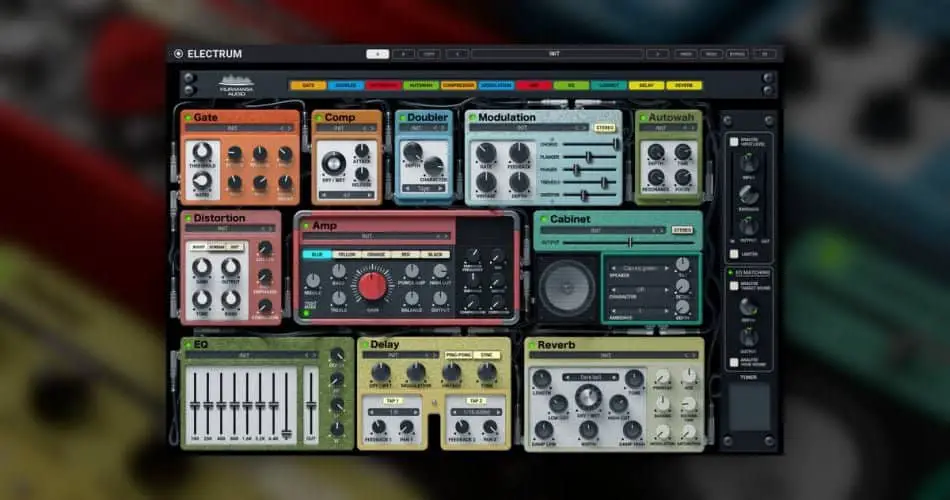 With over 300 cabinets, and 5 solid guitar amps, Electrum is quintessential electric guitar suite plugin that covers a wide range of guitar tones straddling heavy metal, classic rock, jazz and blues.
What makes Electrum a good proposition for beginners is its spic and span graphical user interface with legible parameters that ensure dialling in a heavy guitar tone of your favourite metal band is a walk in the park.
Whether you are playing a blistering fast solo at 180 BPM, low E string riffs with scooped up mids or chugging atonal metalcore breakdowns, Electrum is a solid metal guitar VST for FL studio users.
What's more, this plugin comes with effects pedals such as Reverb, delay, EQ, and modulation effects including Tremolo, Phaser, Flanger, and Chorus.
SEE ALSO: 10 Best Free VST Plugins for FL Studio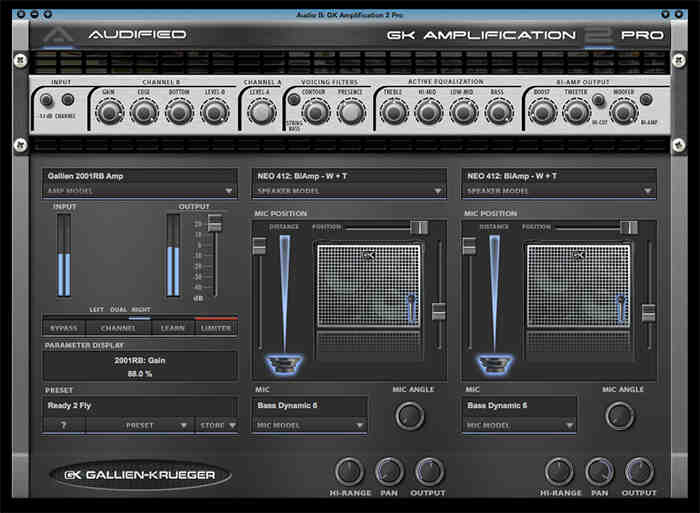 Rounding up our list of FL Studio metal guitar plugins is GK Amplification Pro 2, a must have VST plugin for bassists. 
Producing heavy metal music often requires a thick bass line with deep low end and some type of distortion added in, and that's where GK Amplification Pro 2 shines through. 
You can craft some solid basslines with nice punch and groove with this bass amp plugin as well as tweak useful parameters such as Boost, Bass Head EQ, Microphone type selection with different positioning, metronome and track recorder for saving creative ideas.
Modeled on 3 popular GK bass heads such as, GK MB150, GK 800RB, and GK 2001 RB, GK Amplification 2 Pro also comes with various Voicing filters.