Want to convert your DI signal to a realistic and expensive Acoustic Guitar sound? We have reviewed some of the finest acoustic guitar plugins for FL studio that will have you covered.
These FL studio acoustic guitar VSTs can make your acoustic tracks sound at par or even better than an actual acoustic guitar recording!
With some of the best acoustic guitar plugins for FL Studio at your disposal, you can create sick guitar chord progression, add real articulations or record great melodies when creative inspiration comes calling anywhere on the go. So without further ado, let's get started fellas.
5+ Best Acoustic Guitar Plugins for FL Studio 2023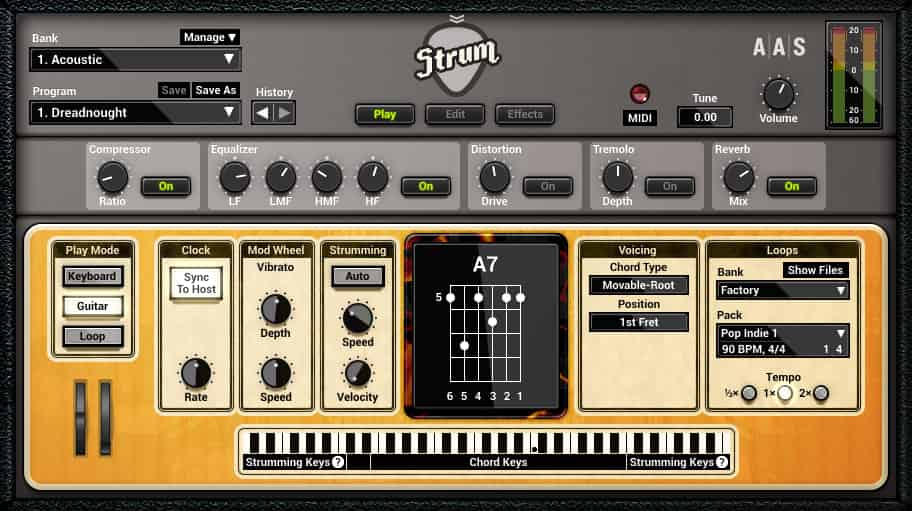 Strum GS2 boasts a repository of over 100+ acoustic (steel and nylon) and electric guitars, diverse picking styles, strumming patterns, automatic chord recognition algorithm and complex chord voicings.
What's more, it comes with a barrage of presets for beginners to get started real quick. We are talking about over 200 total presets with 63 acoustic guitar presets, 40 experimental acoustic guitar presets and 80 clean electric guitar presets.
Not to mention, 102+ MIDI riffs, guitar effects such as spring reverb and numerous 2 channel amps make Strum GS2 the perfect companion to get started with your MIDI instrument in no time.
All in all, Strum GS2 is surely one of the best acoustic guitar VST plugins for FL studio users on the market.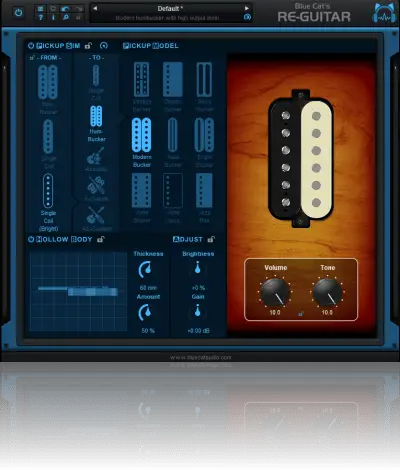 Re-Guitar is an acoustic guitar tone modeler VST plugin by Blue Cat that is filled to the brim with acoustic guitar simulations, hollow body emulations and varied pickup types.
For starters, you can craft a definitive acoustic guitar tone by tweaking standard parameters such as gain, tone, volume bar, and brightness.
You can even further tweak the guitar tone through customized simulations and automate them for live recording purposes.
What's more, Re-Guitar also doubles up as an electric guitar plugin for FL studio users as it boasts tons of free electric guitar simulations.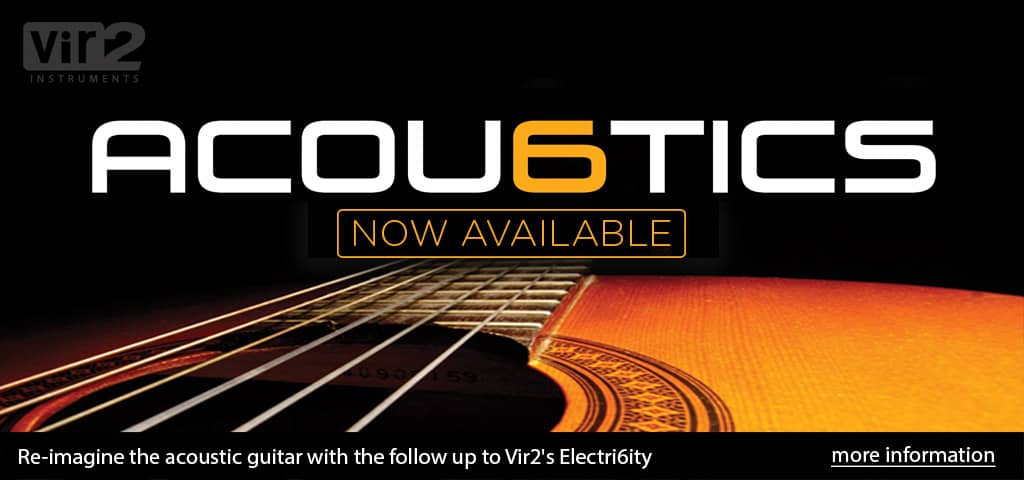 Touted as one of the best acoustic guitar plugins for FL Studio, Vir 2 Acoustics offers realistic simulations of vintage acoustic guitars from the classic rock era. 
You can toggle between a plethora of acoustic guitar playing styles such as picked, plucked and finger picked to suit any song's demand and creative potential.
Each of the above playing styles can be even further customized by setting the tone, attack, sustain and dynamics.
The spic and span UI makes it possible to easily dial in a unique acoustic guitar tone suitable for genres such as rock, country, blues, metal and more.
SEE ALSO: 5+ Best Bass Guitar VST for FL Studio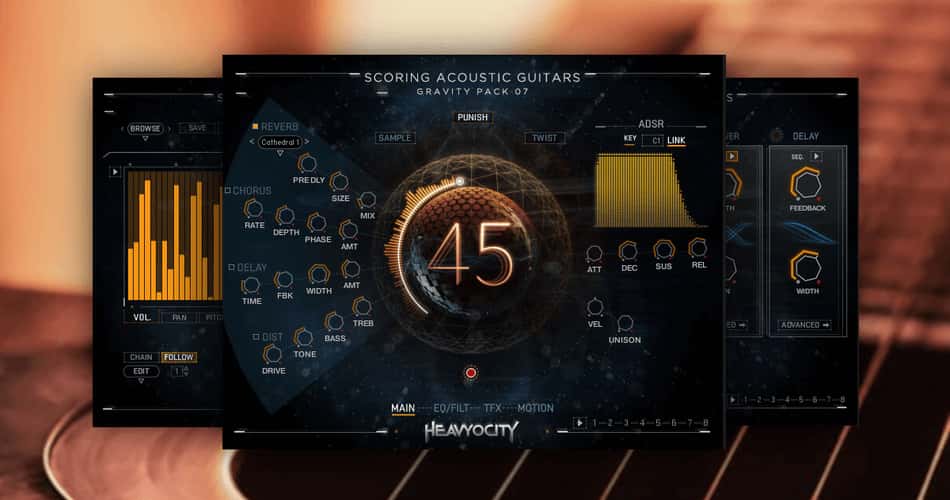 If you are looking to record cinematic acoustic guitar scores for movies, Heavyocity's Scoring Acoustic Guitars is a must have VST for Kontakt Instruments.
For starters, Scoring Acoustic guitars comes with realistic emulations of the rhythmic drive, timbre and resonance of nylon and steel-string acoustic guitars.
Not to mention, a gamut of sampled acoustic guitars where you can find carefully tweaked vibration and pluck parameters suitable for creating ambient acoustic guitar chimes with ethereal pads.
SEE ALSO: 5+ Best FL Studio Distortion Plugins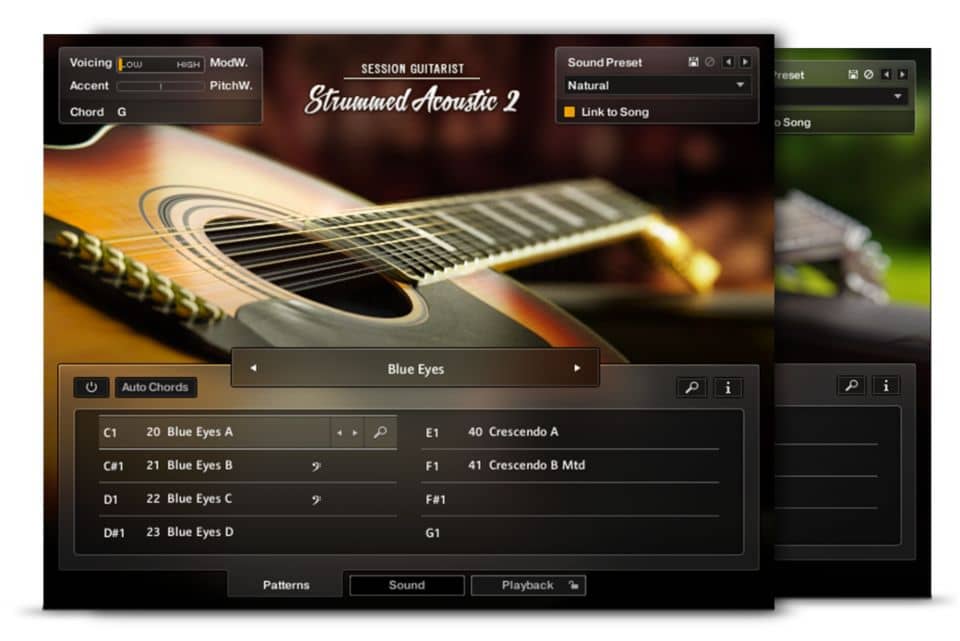 Rounding up our list of the best acoustic guitar plugins for FL Studio is Strum Guitar, a Kontakt instrument VST that comes with an eclectic collection of 4 guitars (acoustic, acoustic 12 string, electric, and electric 12 string).
You can find well-nuanced strums that were sampled with upstrokes and downstrokes based upon the velocity of the picking hand for precise note articulation.
For instance, Strum Guitar comes with all the major and minor chord inversions as well as an intelligent built-in sequencer with chord recognition.
Hence, the plugin can easily adapt itself to any song's needs and realistically play the desired chord progressions without wasting any time.
SEE ALSO: 10 Best Free VST Plugins for FL Studio