Using tube amps to dial in heavy bass guitar tones is passe. Nowadays, bass guitar plugins can do it all inside your DAW. If you are an FL studio producer looking for some of the best FL Studio Bass Guitar VST plugins, you are at the right place.
Now you can recreate awe-inspiring and natural sounding basslines reminiscent of expensive tube amps and pedals right inside FL studio with some of the best FL Studio bass guitar VST plugins on our list. 
So, are you ready to find some great bass guitar plugins for FL Studio? Without further ado let's get started.
5+ Best FL Studio Bass Guitar VST Plugins 2023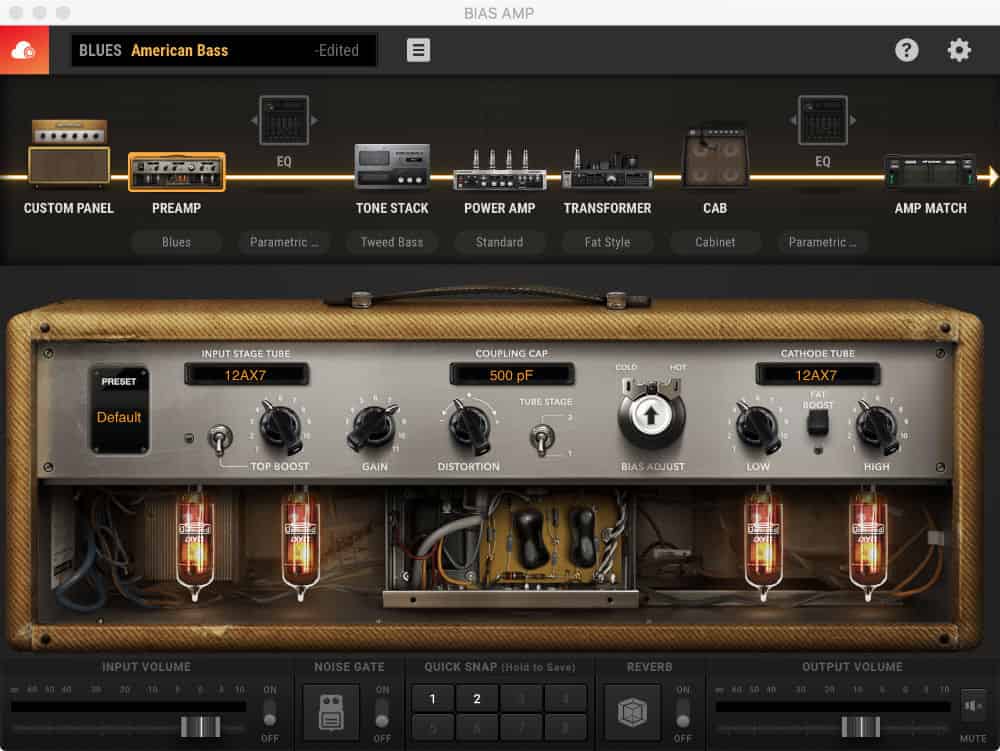 Positive Grid's Bias Amp 2 is a staple for metal heads looking for a high gain distortion tone for their electric guitar exploits. The bass iteration of this plugin carries forward the rich legacy in similar fashion.
This metal bass VST can help you dial in realistic bass guitar tones staying true to a tube amp's ethos. 
With 4 Bass Amp presets, bassists can easily record groovy basslines with a distorted flair, chugging down tuned bass riffs, or even slap bass stompers.
Bias Amp 2's comes with all the legacy bass amp design parameters including the likes of shelf frequencies, preamp tubes, power supply and biasing for creating a truly a custom bass guitar tone.
What's more, you can access ToneCloud, Bias Amp 2's online community of fellow bassists where you can find tons of useful resources, free amps and presets, and find expert advice to build custom bass guitar amps.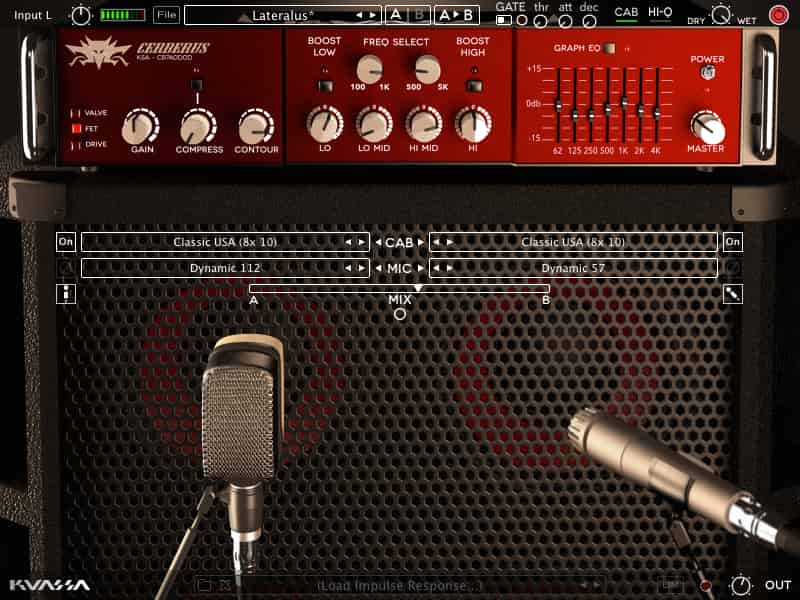 Cerberus Bass Amplifikation is a nifty bass plugin that doubles up as a three-channel bass amplifier Rack Extension for dialing in pounding low end bass guitar tones. 
For starters, Cerberus Bass Amplifikation sports a spic and span, intuitive, and graphical user interface that suits a gamut of playing styles ranging from fingerstyle, pick to slap bass.
It emulates the richness of tone and warmth of a tube amp that comes in handy for crafting foot stomping dirty bass line grooves as well as bone crushing deep bass distortion. 
You can take things up a notch by switching Cerberus Bass Amplifikation to destruction mode on the Drive amp type and revel in all around bass euphoria. 
SEE ALSO: You might also be interested in these Acoustic Guitar plugins for FL Studio.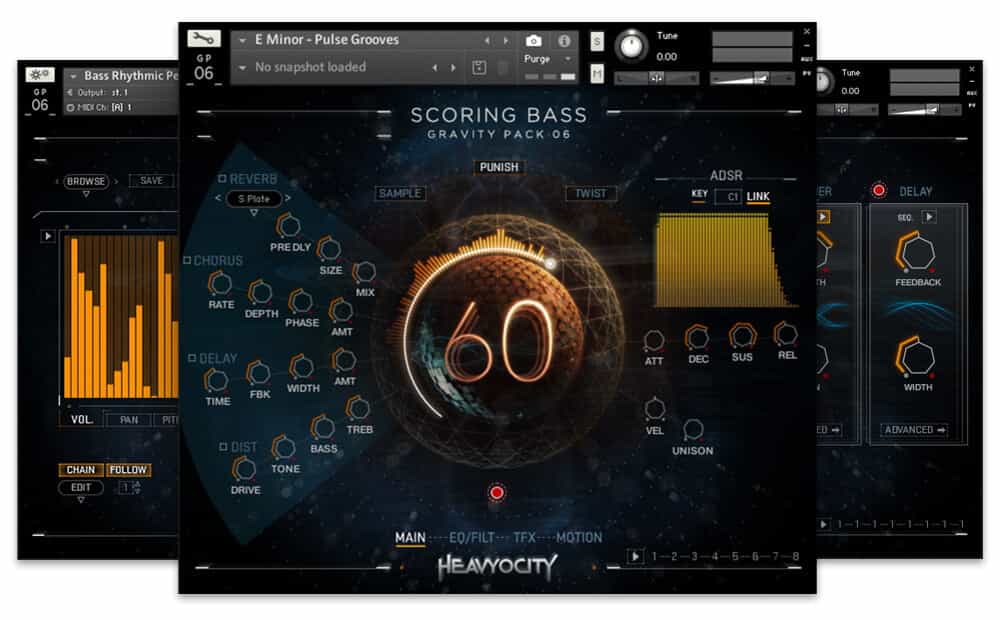 Looking to record a euphoric bass line? Say no more for Heavocity's Scoring Bass pulls in all the punches to bring you one of the best FL Studio Bass Guitar VST plugins.
For starters, Scoring Bass comes with a plethora of bass guitar loops, samples, and a suite of 3 playable bass guitar plugins that will help you craft a definitive bass guitar tone. 
If you want to recreate an atmospheric ambience suitable for film scores on the lines of a Hans Zimmer soundtrack and with Bass guitar at the forefront, Scoring Bass should definitely be on your radar.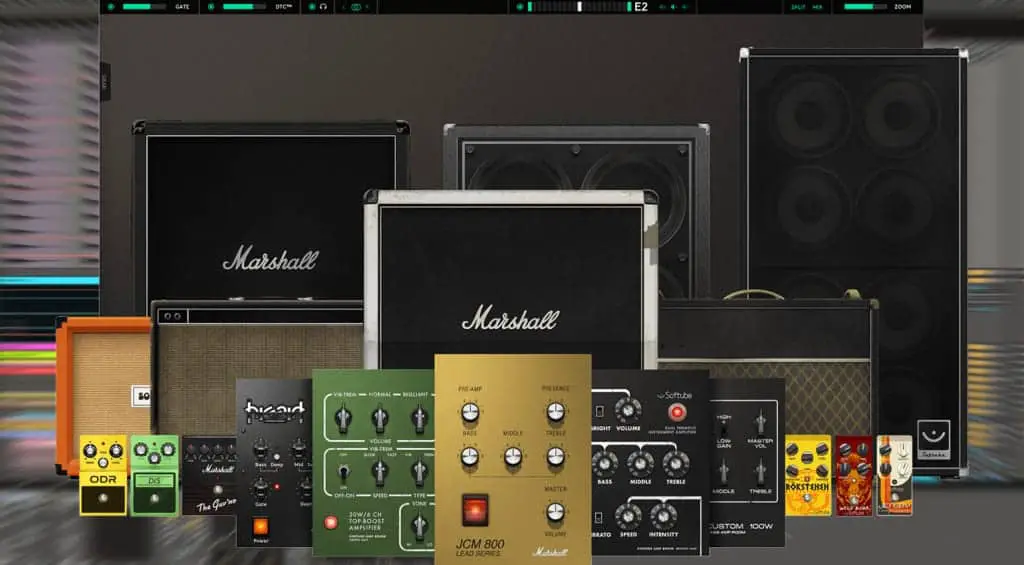 Amp Room Bass is a digital emulation of the vintage 'Ampeg' 8×12' bass cab and the 'Hiwatt DR103' bass head that were used on numerous rock and metal records over the years. 
If you are looking for a no-frills attached VST plugin to dial in a massive bass guitar tone, look no further than Softube's Amp Room Bass.
With a streamlined interface, 3 solid bass cabinets and a single bass amp to choose from, Amp Room Bass follows a minimalistic approach that can help you craft mighty bass guitar sounds galore.
SEE ALSO: 10+ Best Free VST Plugins for FL Studio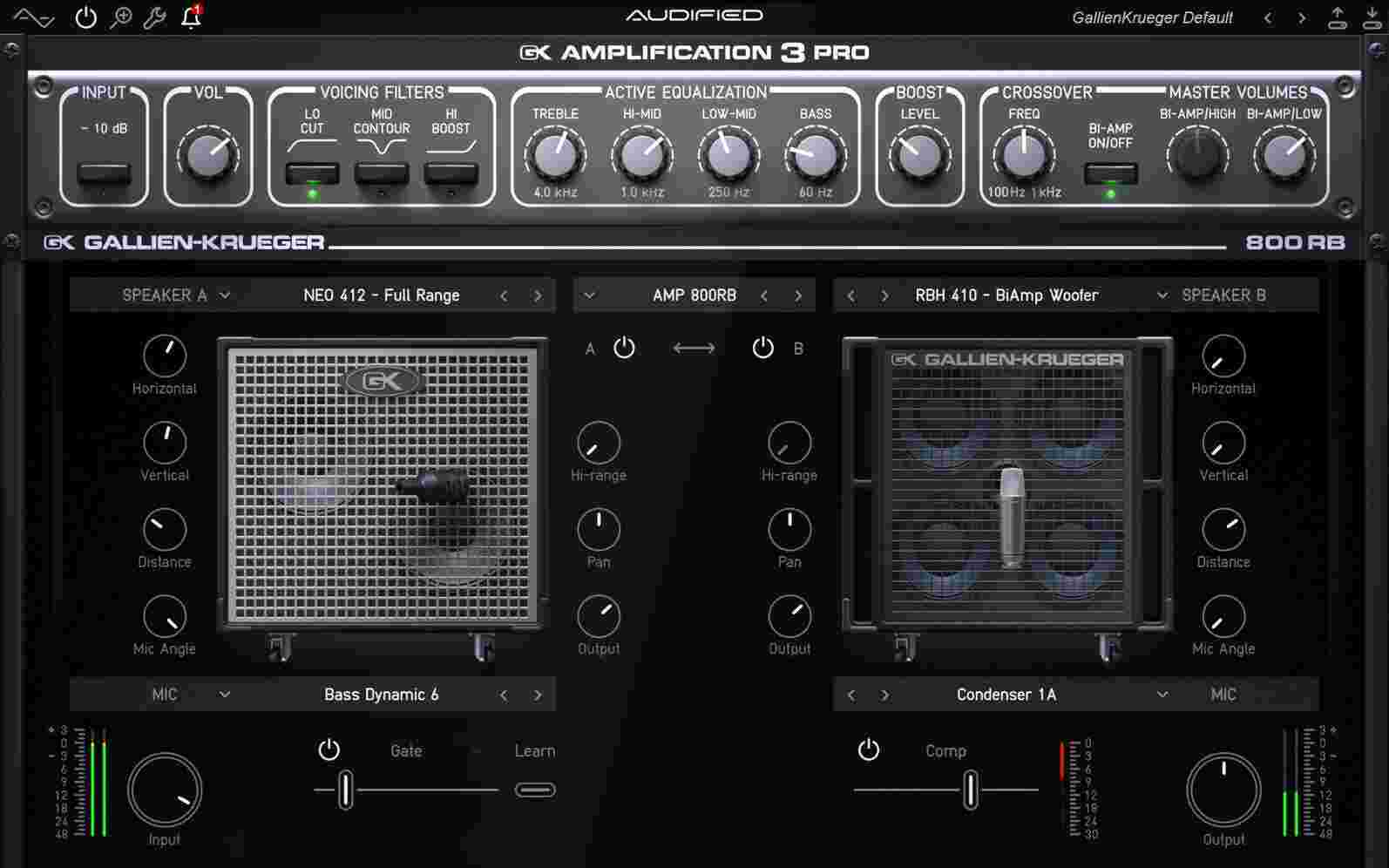 Rounding up our list of the best FL Studio bass guitar VST plugins is GK Amplification 3 Pro, a formidable bass plugin that can help you dial in groovy basslines with distortion and rich low end suitable for all sub-genres of metal.
GK Amplification 3 Pro is a digital emulation of 3 GK bass heads that run the gamut from GK MB150, GK 800RB, and GK 2001 RB.
For starters, it comes with the standard parameters such as Tone Boost, Bass Head EQ, Microphone selection with placement/angle modification. 
Not to mention, a smart gate, compressor, click track or metronome, and track recorder for recording those sudden creative bursts of ideas.
Features of GK Amplification 3 Pro:
EQ 
9 industry standard microphones
Microphone placement
Inbuilt Microphone type selection
Voicing filters