Finding a free metal Bass VST is really hard. We initially came across a few but they were all ancient 32-bit versions of old bass simulators that aren't compatible with most computers nowadays. 
Hence, we dug in deeper and found some of the best free bass guitar VST plugins that truly emulate legendary bass amps and cabinets of the proto-metal, 80's thrash, 90's death metal, metalcore, djent and all the other subgenres of the modern metal era. 
These plugins are all 64-bit compatible with all major DAWs using Windows, Mac and Linux OS.
Some of the best free metal bass VST plugins on our list also double up as bass preamps and pack a definitive low end sound and are CPU-friendly.
So, are your ready to find some decent free Bass VST for metal? Without further ado, let's get started.
5+ Free Metal Bass VST Plugins in 2022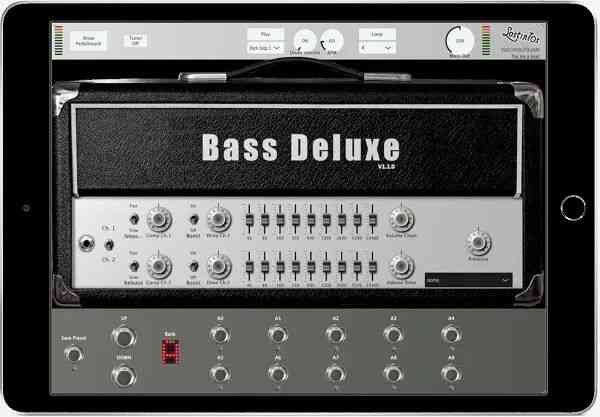 Seeking a thick bass amp simulator tone? Lo and behold, Bass Deluxe will be your best companion to create custom bass guitar tone emulating famous tube bass amps of yore.
With 4 cabinet simulations, 6 pedal Effects, Tuner, Looper and a Beatbox, Bass Deluxe ensures that you can dial in and record bass guitar tone with simple drum beats within the plugin.
For starters, you can simultaneously dial in two distinct bass guitar tones via knob and fader switches that are located on two switchable channels with identical parameter controls.
The parameter controls comprise EQ, boost, Drive Knob, Compressor with fast/slow release switches, Volume, and Presence knob to dial in a fuller bass guitar amp sound.

If you are looking for a formidable free metal bass VST for heavier genres of metal, look no further than Ignite Amps SHB-1.
Emulating the vintage SHB-1 Extreme Bass Head and its custom-built bass amp design, the SHB-1 can be used for band jams, practice sessions, recording and live performances.
You can expect to dial in all kinds of bass tones for heavy basslines with rich, crunchy distortion suitable for djent, metalcore, deathcore to bright and funky bass lines with bouncy low end for ska and hip hop genres.
What's more, Ignite Amps SHB-1 comes with zero latency and provides support for mono/stereo signals.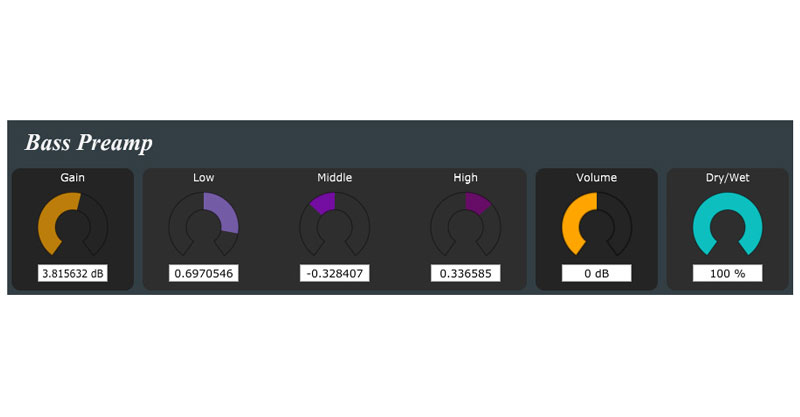 Modeled on the lines of the legendary Fender Bassman preamplifier, ATK Bass Preamp is a no-frills attached free bass preamp VST that offers seamless navigation and legible parameter controls.
For starters, you can tweak it limited but effect parameter knobs such as Volume, Gain, High, Mid, Low and Dry/Wet Ratio to sculpt a feisty low end bass guitar sound.
That doesn't take away from the fact that ATK Bass Preamp is a full-fledged bass powerhouse that offers immense bass distortion. 
To top it all, you can add dozens of external bass impulse response files into the signal chain of this preamp to enhance your bass guitar sound and tweak it further as per taste.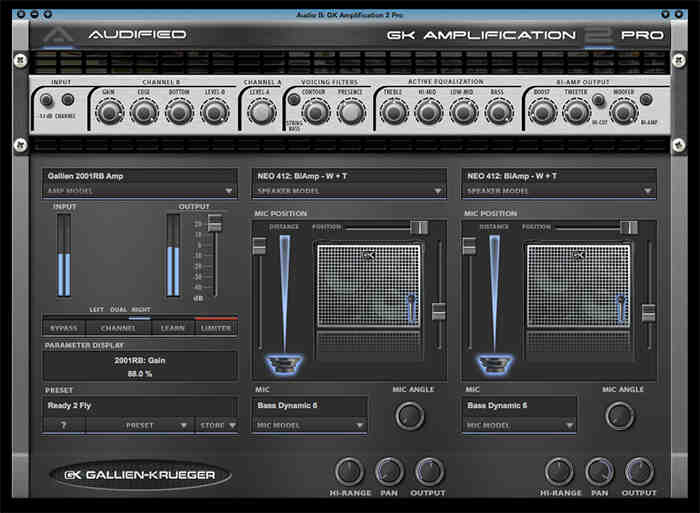 Modeled on the legendary Gallien-Krueger MB150 bass amp, GK Amplification 2 LE is a lite bass VST that only sports a single amp model that is enough to fire up your mix or bass channel tracks' low end with sheer ease and finesse. 
You can use it as a standalone application or as a VST/AU/AAX plugin within the confines of your DAW. 
For those not in loop, GK Amplification​​ 2 LE is the lite version of the GK Amplification 2 Pro VST.
Flanked by a single speaker and mic option, the free iteration of GK Amplification 2 LE can craft dial bouncy basslines with a rich tonality suitable for live shows, recordings or band practice jams. 
SEE ALSO: 5 Best Free Bass VST Plugins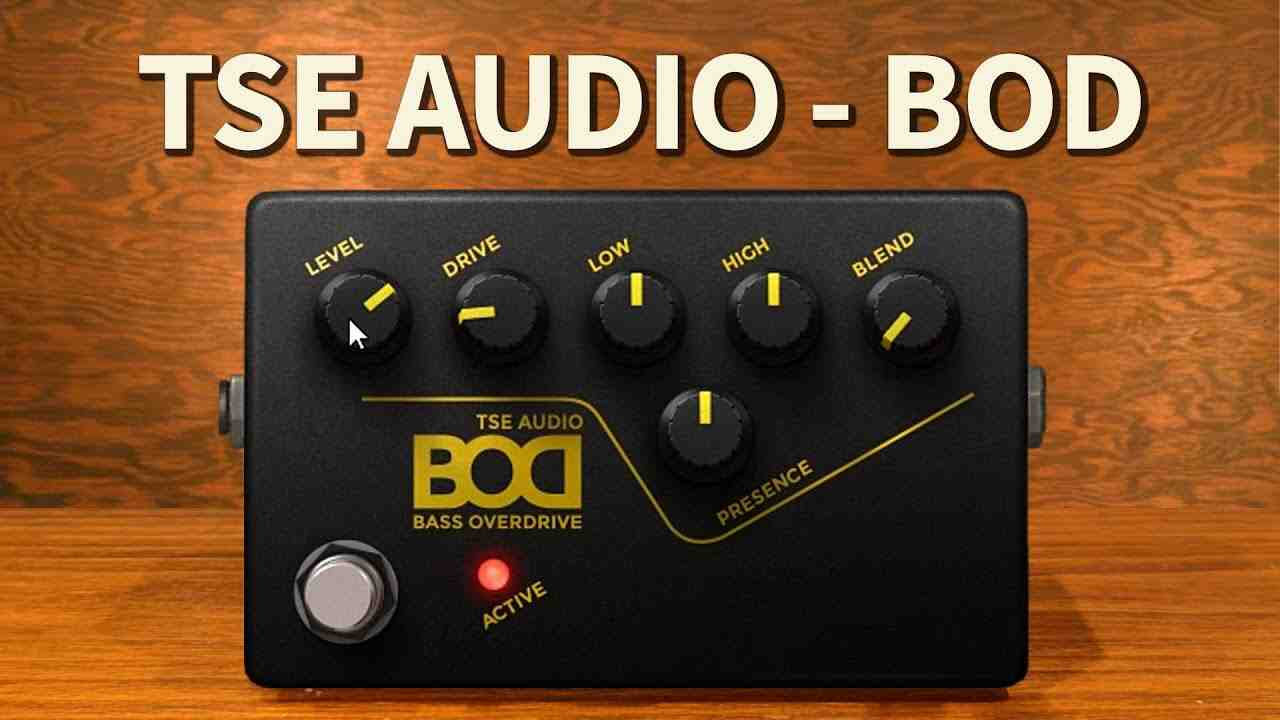 Rounding up our list of the best free metal bass VST plugins is TSE B.O.D, which is a recreation of the famous bass preamp DI box pedal, SansAmp Bass Driver DI.
For starters, the TSE BoDV3 is a bass overdrive plugin available in 32/64 bit VST, AU, and AAX formats and features the same bass distortion, EQ, presence, parameter knobs as its analog counterpart.
What's more, the zero latency offered by TSE BoDV3 makes it a CPU friendly plugin that can ignite the low end of your mix and create a chunky bass tone without causing abrupt DAW/system shutdowns.