Looking for some good bass distortion VST plugins? We found some of the best bass guitar distortion plugins that will help you add rich distortion to your bass guitar tracks.
These bass distortion plugins will help your bass tracks to cut through the mix and add rich harmonics which will enhance your bass guitar's low end and breathe new life into your bass recordings. 
Most of these bass VST plugins cover both premium and free distortion plugins so you can test them all you want. So, without further ado, let's get started with our list of the bass distortion plugins.
5+ Best Bass Distortion VST Plugins 2023 (Free and Paid)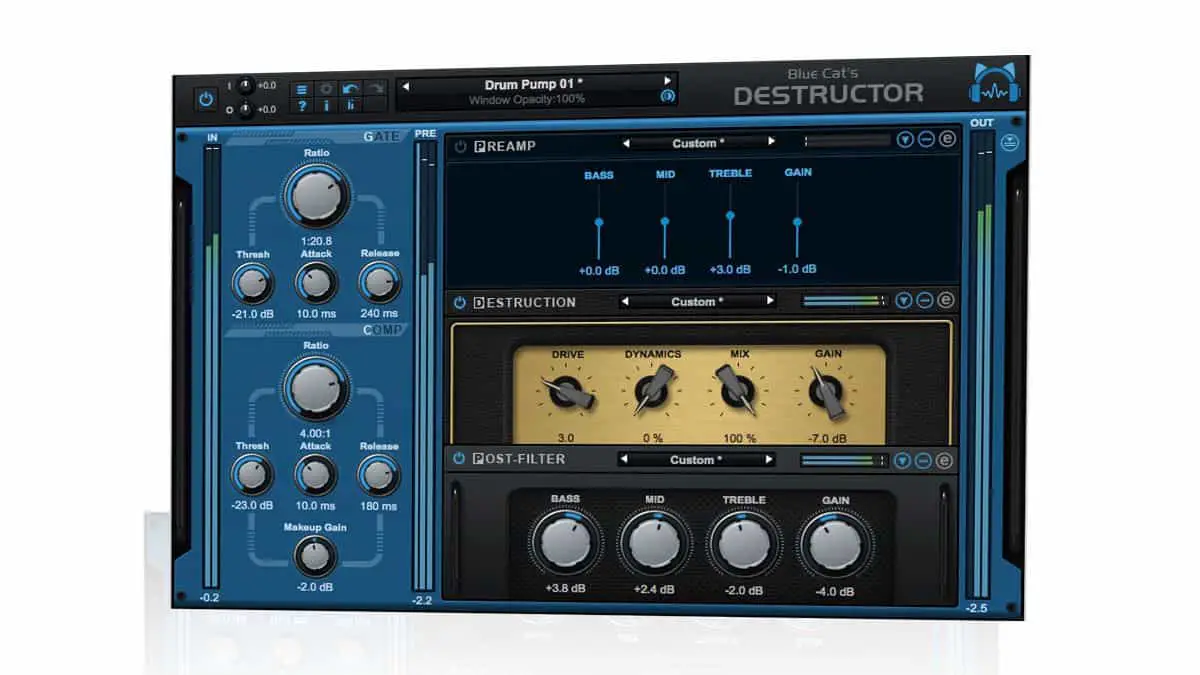 Blue Cat's plugins are known for their sheer usefulness and Destructor does full justice to that notion.  
A formidable distortion and amp sim, Destructor can be used to simulate all kinds of dynamic distortion effects offered by vintage bass amps. 
What's more, it can also be used to add saturation, compression, and bit crushing to your mix or bass channel tracks.
Destructor also offers pre and post filters, a real-time spectrum analysis with a dynamic curve display and does all this with zero processing latency. You can also match bass guitar tones by loading reference curves.
You can trigger the distortions using sophisticated internal or external side chain processing and morph presets with the help of tone maps to create new bass guitar tones.
Features of Destructor:
100+ starter presets
Third-party Impulse response loader
Full MIDI control and automation
Resizable graphic user interface
Supports any sample rate
Smooth bypass with zero noise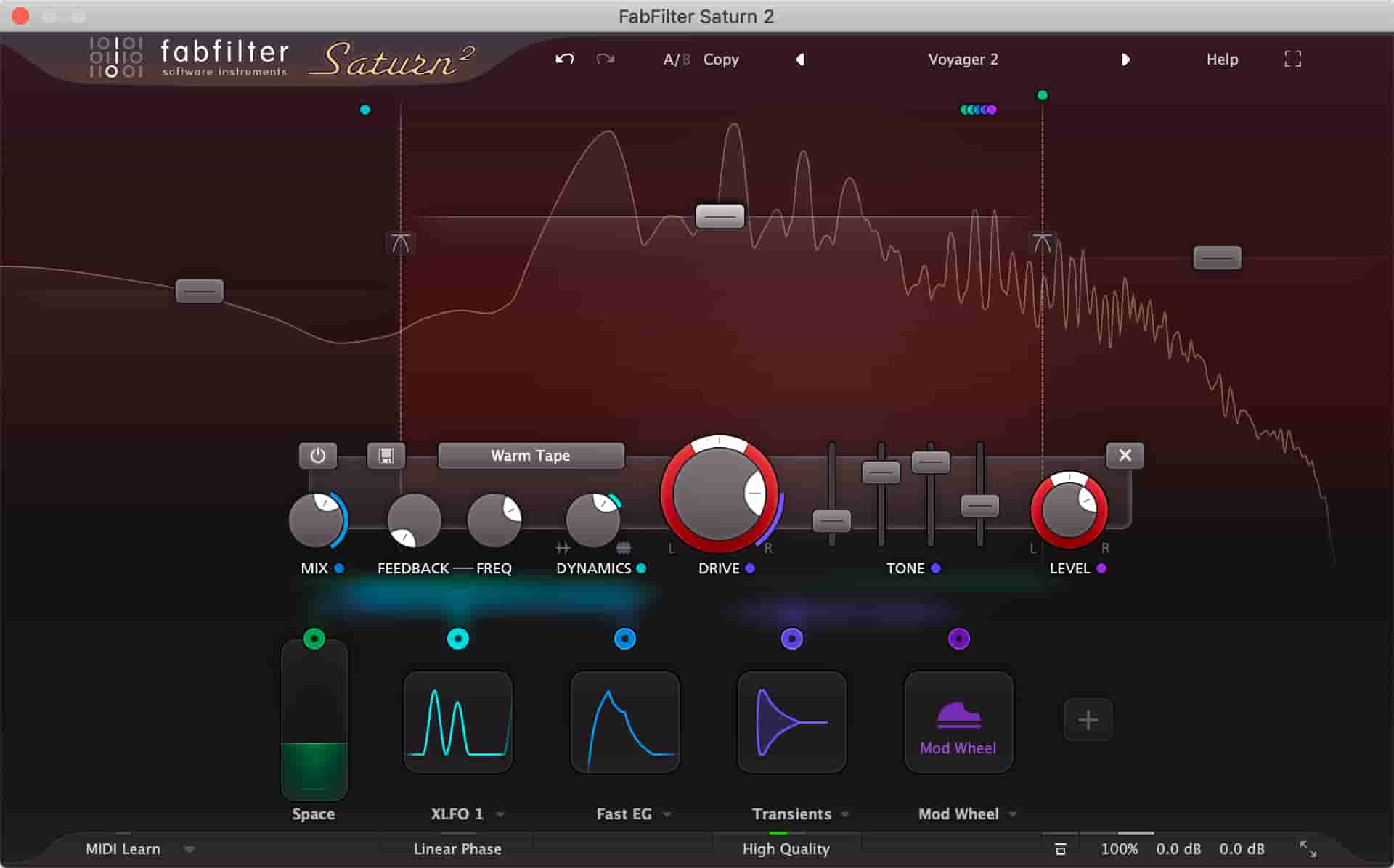 FabFilter's Saturn 2 is a nifty multiband distortion VST that doubles as both a distortion and saturation plugin. 
If you learn the nitty-gritties of Saturn 2, it can also be tweaked to dial in distortion such as fuzz and overdrive perfect for a heavy bass tone.
For starters, you can modulate any parameter inside Saturn 2 and add a subtle modulation and exciter effects to your bass distortion effect.
What's more, Saturn 2 is one of the best bass distortion VST plugins that delivers a warm analog tube and tape saturation effect which can lend a distinctive edge to multi-band bass guitar amp effects.
You can also use it to add coloration on bass audio samples, or MIDI recordings.
Features of Fab Filter Saturn 2:
28 types of distortion including mellow tube saturation, bit crushing and saturation for heavy bass guitar amps.
Drive, Tone, feedback, mix, dynamics, and level parameter knobs
Up to 6 bands multi-band processing 
Mid/side processing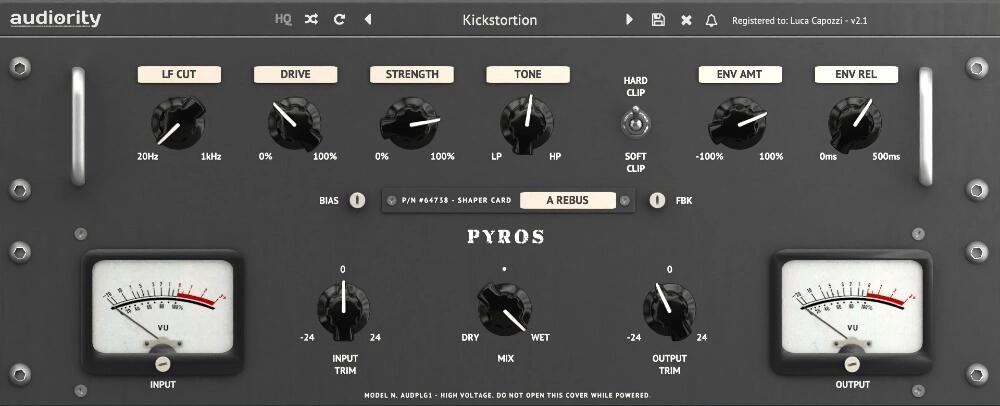 Looking for an aggressive bass distortion plugin suitable for heavier genres of metal? Look no further than Pyros by Audiority.
For starters, Pyros can be used to dial in a unique low end sound for bass guitars, synthesizers, drums and more. 
What's more, Pyros sports a resizable GUI and up to 20 distortion algorithms, hard/soft clipping, input biasing, Pre Distortion LF Cut, bipolar feedback, and bipolar envelope follower.
All together, Pyros is a solid bass distortion plugin that can be used to add rich bass distortion for producing songs in EDM, rock, metal, hip hop, trap and other genres. 
SEE ALSO: 5 Best Bass Preamp VST Plugins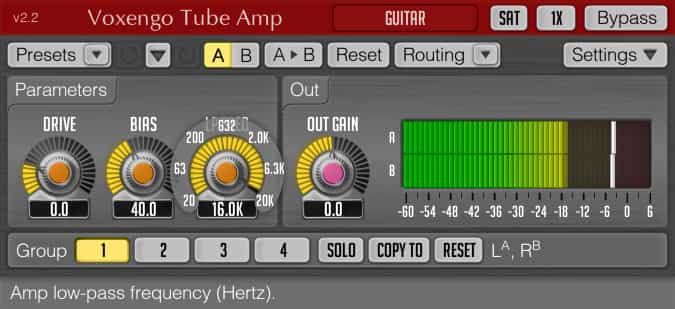 Voxengo's Tube Amp is a free bass distortion VST that can produce an array of organic low end bass sounds.
Tube Amp can produce bass tones that run the gamut from fuzzy distortion perfect for rock and metal genres to warm and saturated overdrive.
It comes with tons of useful features such as multi-channel operation, inbuilt oversampling, filters and mid/side processing. Moreover, Tube amp also offers parallel distortion via the Dry/Wet knob.
Features of Tube Amp:
8x oversampling
Mid/side processing
CPU friendly 
Zero latency
SEE ALSO: 5 Free Metal Bass VST Plugins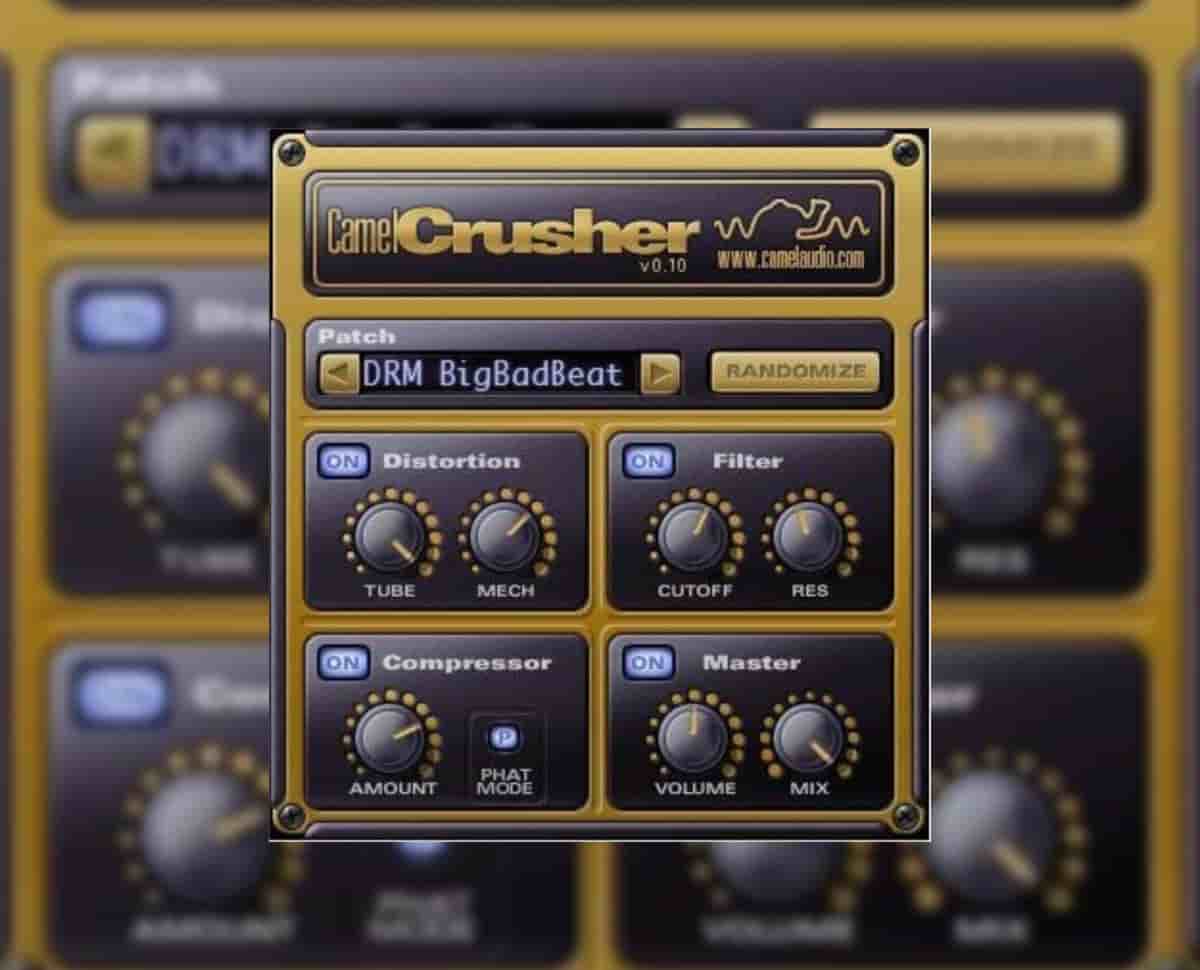 Rounding up our list of the best bass distortion VST plugins is Camel Crusher, a free bass distortion plugin that has been around for a while in the music production industry. 
Sporting an easy-to-use graphical user interface, Camel Crusher basically boasts 2 distortion sounds that can be mixed in to create tons of eclectic bass textures and tones.
Please note that it is a 32-bit plugin. You can use it on FL Studio, Reaper, Ableton Live and other DAW's through such DAW's inbuilt bridging.
Features of Camel Crusher:
Compressor with 'Phat' mode
Two distinct types of distortion 
Warm and resonant low-pass filter.
Starter Patches
'MIDI Learning' mode.
SEE ALSO: 5 Free Bass Amp Sim VST Plugins