Searching for an all-in-one free bass VST plugin can be time consuming. The internet is riddled with cheap knockoffs that are either ancient or don't live up to their promises.
Fret not, we did the graft and found some great free bass VST plugins that can be useful for creating a bass guitar tone, synth bass tracks and enhance the low end of your mix. 
So, are you ready to find out the best free bass plugins? Without further ado, let's get started.
5+ Free Bass VST Plugins 2022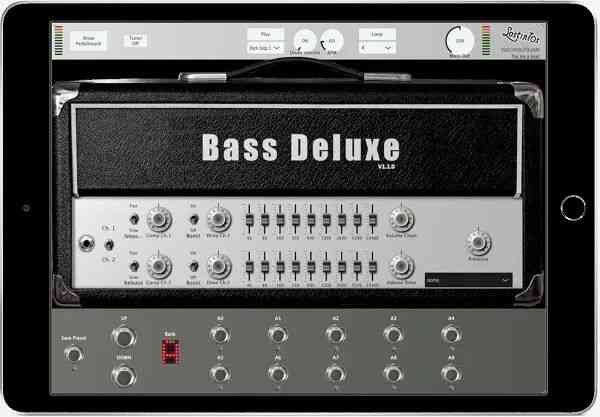 Bass guitar tones are often underlined with a meaty low end. What better bass VST to accomplish that feat than Bass Deluxe? 
Modeled on a famous tube bass amp, Bass Deluxe can help you tweak a thick bass guitar amp tone in a short span of time thanks mainly to its Drive knob, Boost, EQ, compressor with fast/slow release switch, Volume, Boost and Presence knobs.
What's more, with up to 6 pedal Effects, 4 cabinet simulations, Tuner, Looper, and nifty Beatbox, Bass Deluxe ensures that you can record simple drum beats while crafting a bass guitar tone inside the plugin itself.
You can also toggle its twin switchable channels and simultaneously dial in two distinct bass tones through fader and knobs.

Seeking a free bass VST for recording metal bass guitar tracks? Lo and behold, Ignite Amps SHB-1 is a formidable plugin that was designed to be used for shredding bass lines, recording heavy down tuned bass riffs, band jams, practice sessions and more.
For starters, SHB-1 is an emulation of the vintage SHB-1 Extreme Bass Head and its custom-built amp design.
Hence, you can expect to dial in heavy and distorted bass tones suitable for all heavy subgenres of metal that run the gamut from metalcore, djent, deathcore, math metal, black metal, thrash metal and more.
What's more, Ignite Amps SHB-1 can also be used to craft bright and bouncy bass lines with a clean low end perfect for trap, funk, ska and hip hop.
What's more, Ignite Amps SHB-1 comes with zero latency and provides support for mono/stereo signals.
All in all, Ignite Amps SHB-1 is one of the best bass VST plugins that offers zero latency.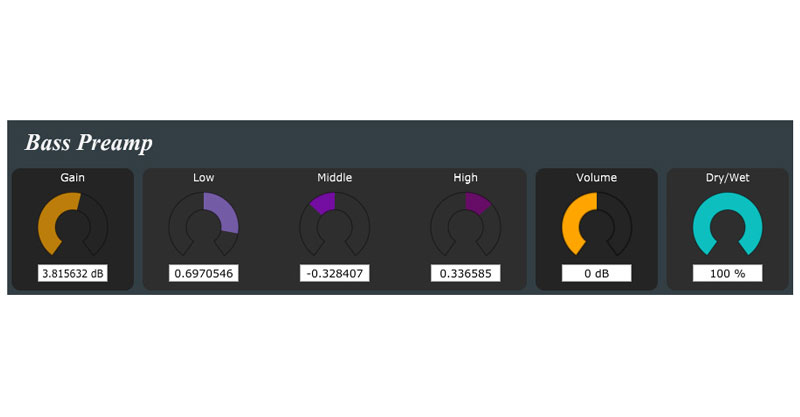 ATK Bass Preamp is an emulation of the inverter input stage and tone stack of a vintage Fender Bassman preamplifier. 
Sporting a minimalistic and easy-to-use graphical user interface with legible parameter knobs, ATKBass Preamp is a savvy bass preamp VST that offers seamless navigation for beginners.
For crafting a definitive low end bass guitar or synth sound, ATK Bass Preamp comes with the standard staging effects parameter knobs such as High, Mid, Low, Gain, Volume, and Dry/Wet Ratio.
You can start dialing in a bass tone by staging distortion, adjusting mid, high and low knobs in the tone stage and then transition to the final stage by turning the volume knob up or down and blend the dry sound with processed sound. Fair and square.
SEE ALSO: 5 Best Bass Amp Simulator VST Plugins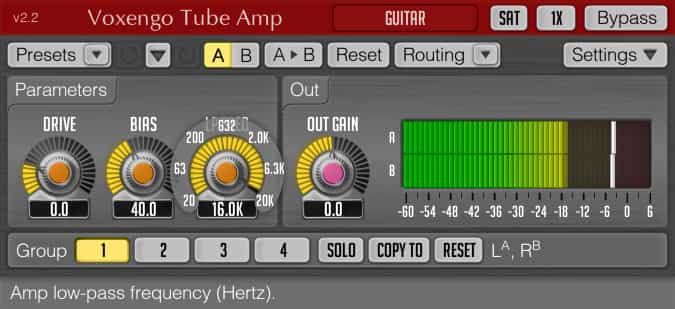 Looking for a free bass distortion VST with enough firepower to transform weak low end frequencies? Look no further than Voxengo's Tube Amp that can dial in lush low end bass tones for your mix and bass channel tracks.
With powerful bass tones that run the gamut from warm and saturated overdrive to fuzzy distortion for rock and metal genres, Tube Amp also ensures zero processing latency.
What's more, Tube Amp comes with tons of filters, inbuilt oversampling, multi-channel operation, parallel distortion (that can be triggered via the Dry/Wet knob) and mid/side processing.
Features of Tube Amp:
8x oversampling
CPU friendly operation
Mid/side processing
Zero latency
Learn: How to Make a Guitar sound Like a Bass Guitar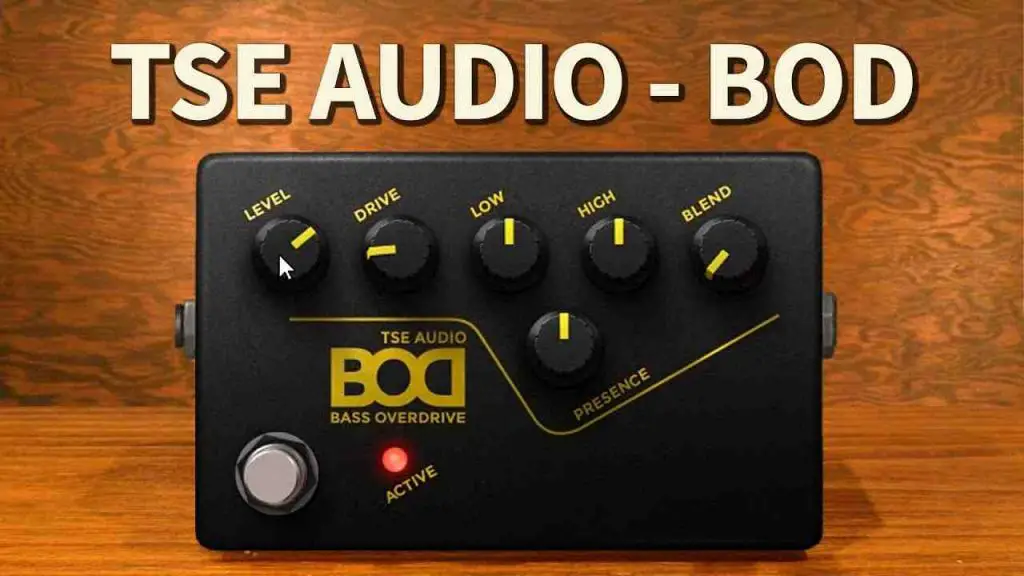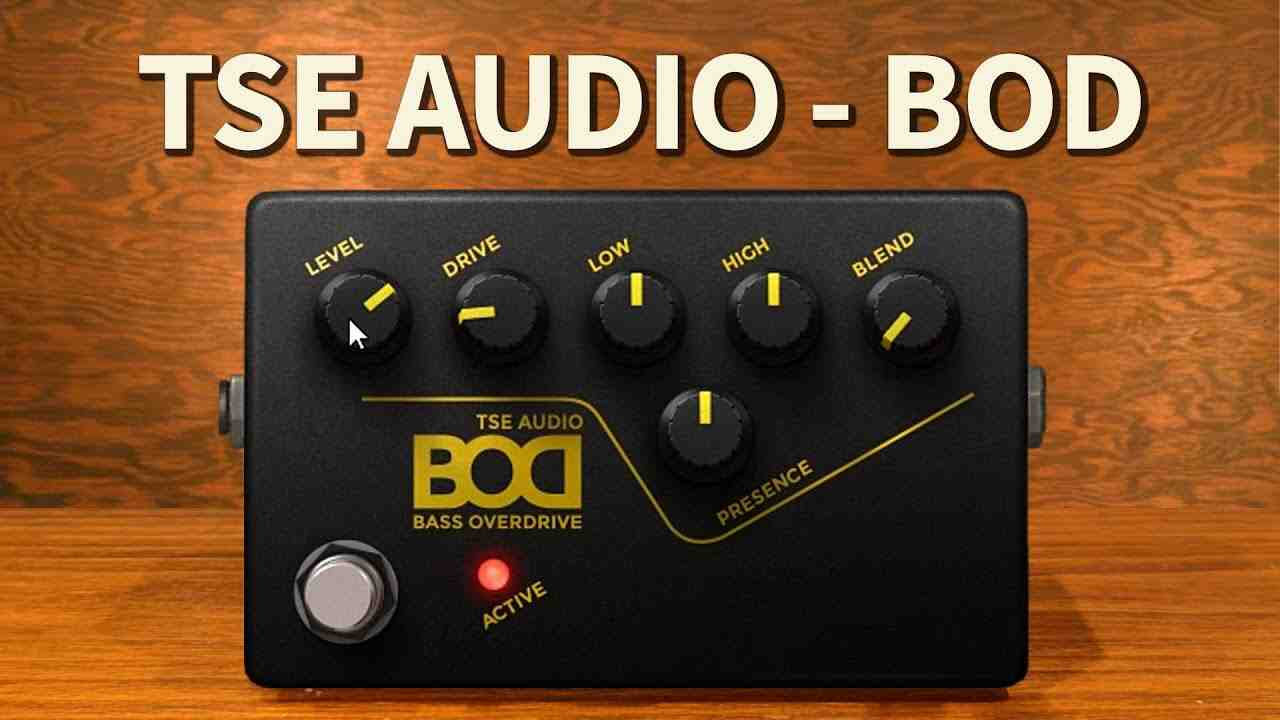 Rounding up our list of the best free bass VST plugins is TSE B.O.D, which is a digital emulation of the popular bass preamp pedal, the SansAmp Bass Driver DI.
Available in 32/64-bit VST, AU, and AAX formats, TSE BOD packs in the same EQ, presence, bass  distortion, and presence parameters present in its legendary analog counterpart.
The real icing on the cake is the smooth operation and almost zero latency provided by TSE BOD V3 making it a CPU-friendly plugin that can excite the lower frequencies in your mix and bass channel tracks and craft a fuller bass tone.