Dialling in heavy and meatier bass guitar tones on pedals and tube amps is so passe. Why waste your money and time on them when you can recreate the same tones with some of the best bass guitar VST plugins on our list?
A lot of bass guitars prevalent in pop music today heavily rely on bass guitar VSTs blended into the mix.
It makes sense too as you can create awe inspiring and realistic bass lines within your DAW with some of the best bass guitar VST plugins on the market. So, without further ado let's get started.
5+ Best Bass Guitar VST 2023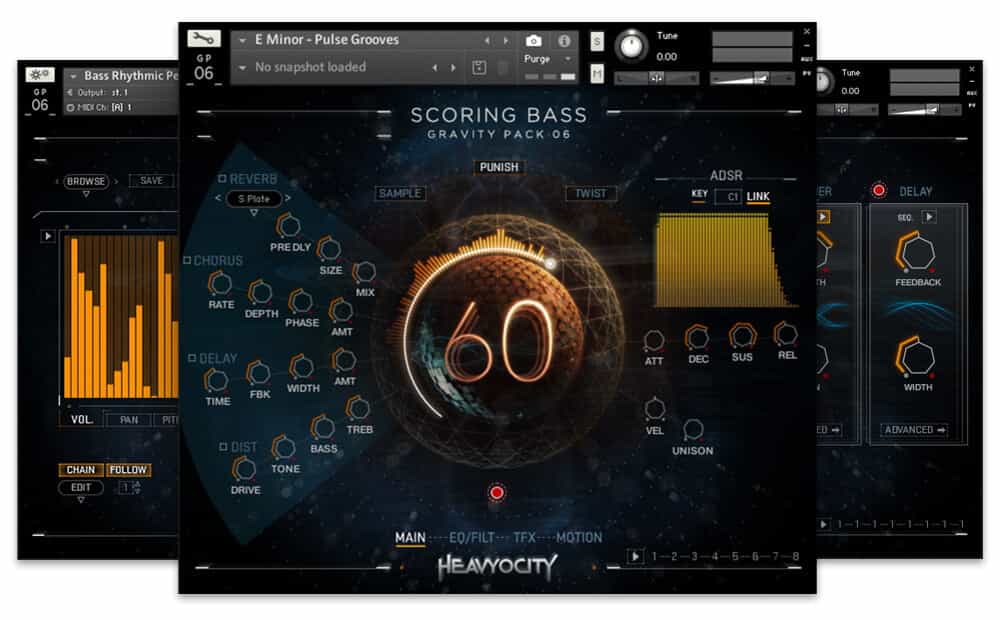 Heavocity's plugins are top-tier material. We have covered them in our list of the best amp VST as well.
Scoring Bass takes things a notch higher with a melange of sampled bass guitars and loops. Not to mention, it also features 3 playable bass guitar VST plugins.
With Scoring Bass at the helm, you can easily craft a bass line (tonewise) reminiscent of a Hans Zimmer masterpiece.
All in all, if you are looking to record some punchy bass guitar lines and film scores with bass guitar as the centre point, look no further than Scoring Bass.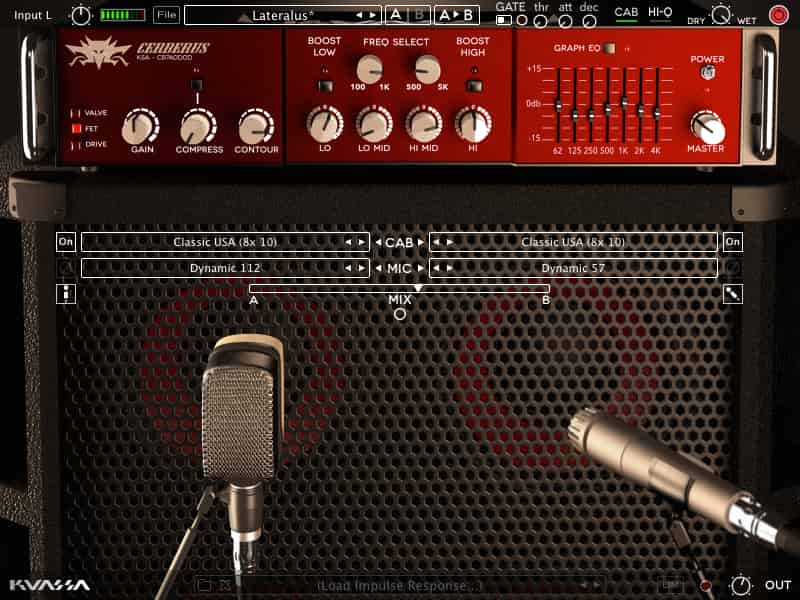 A three-channel bass amplifier Rack Extension and bass plugin, Cerberus Bass Amplifikation is renowned for delivering powerful low end swagger straight into your DAW. 
Sporting an intuitive and stripped down single screen interface, Cerberus Bass Amplifikation can suit any playing style be it pick or finger style bass.
At the same time, it provides the warmth, clarity, punch and richness in tone of a tube amp. 
If you want to get behind a dirty bass groove with heavy distortion, you can turn up the Cerberus Bass Amplifikation to destruction mode on the Drive amp type.
All together, it is one of the best bass guitar VST plugins on the market for recording metal bass lines.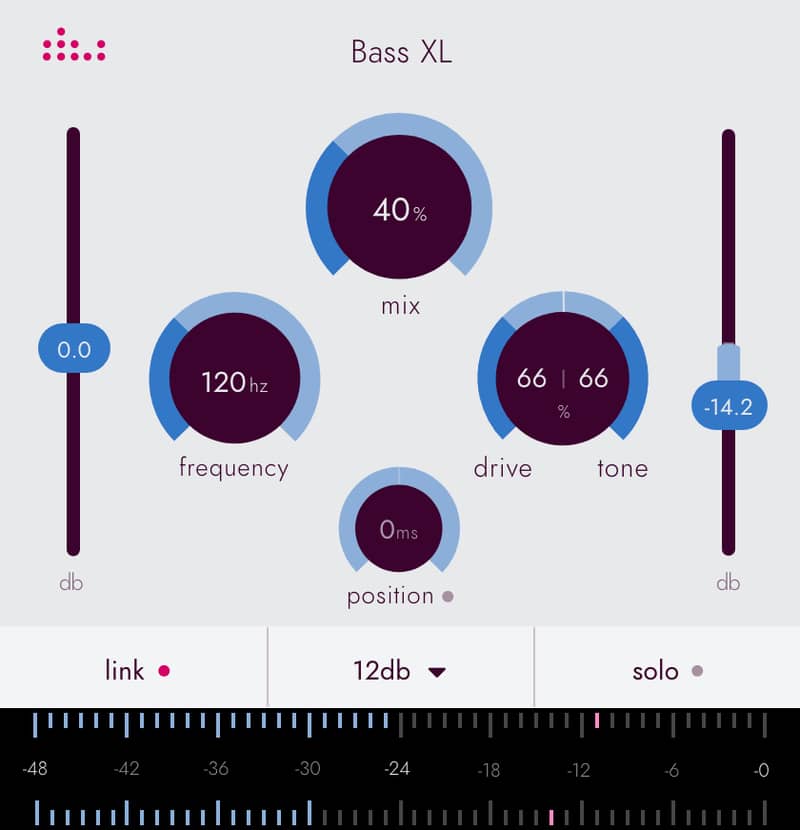 If you are looking for a quick way to boost the low end of your guitar tracks within seconds without scooping down middle and high range, look no further than Bass XL.
This nifty bass VST offers precision based EQ and compression and the end result is a controlled bass sound that sounds mega, especially on a bass guitar loop or recording.
What's more, Bass XL can enhance your bass or electric guitar, kick drums, and even some percussion tracks by adding extra low end weightage.
SEE ALSO: 5 Best Bass Preamp VST Plugins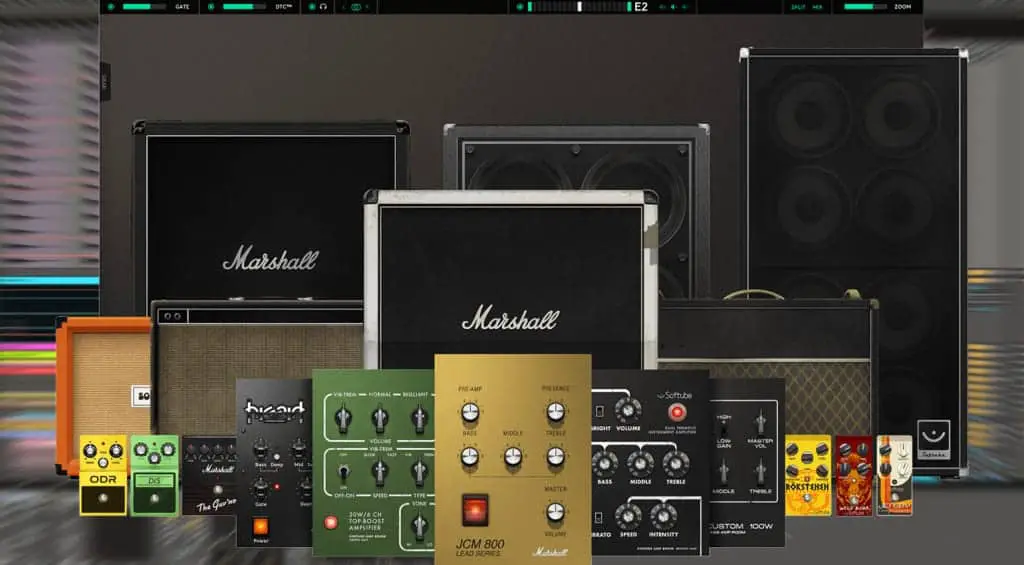 A digital replica of the classic 'Hiwatt DR103' bass head and the 'Ampeg' 8×12 bass cab, Softube's Amp Room Bass is a fine repository of pounding bass guitar sounds galore.
You can instantly dial in a powerful bass tone suitable for any genre on its simple and streamlined interface.
It follows a pretty minimalistic approach with single a bass amp and a collection of 3 nice cabinets to choose from. 
Softube Amp Room bass has curated diverse bass amp simulator sounds from legendary hardware classics such as 'Hiwatt DR103' head and the 'Ampeg' 8×12 bass cab and brought them to digital lifeform via cutting-edge audio technology.
Features:
Authentic bass tones
Perfect bass guitar amp for genres such as rock, metal, funk, and jazz.
Tons of guitar tone customization
Easy to Use with intuitive interface
SEE ALSO: 5 Best Free Bass VST Plugins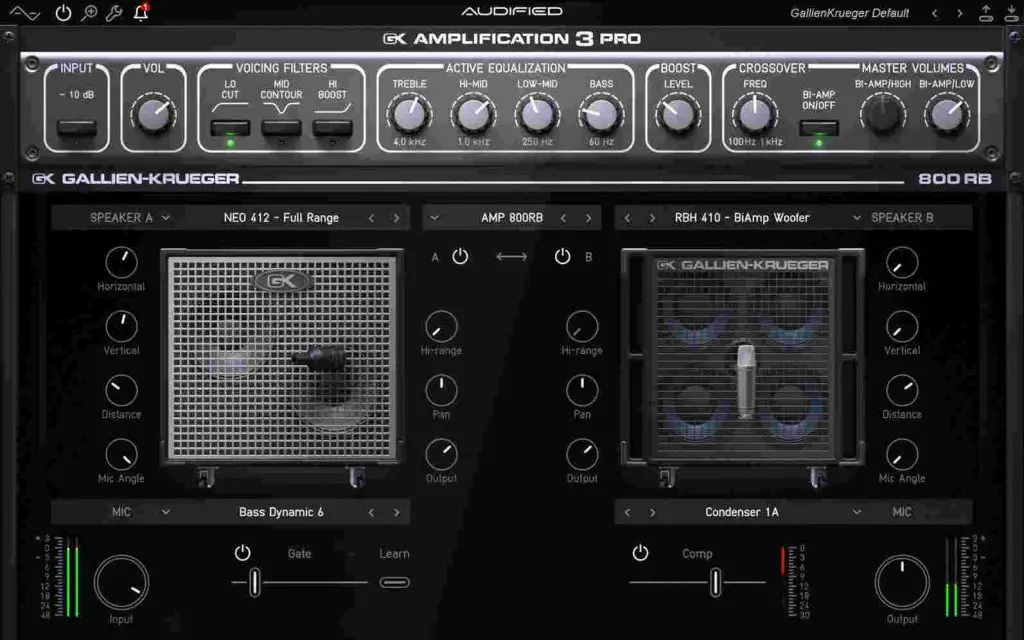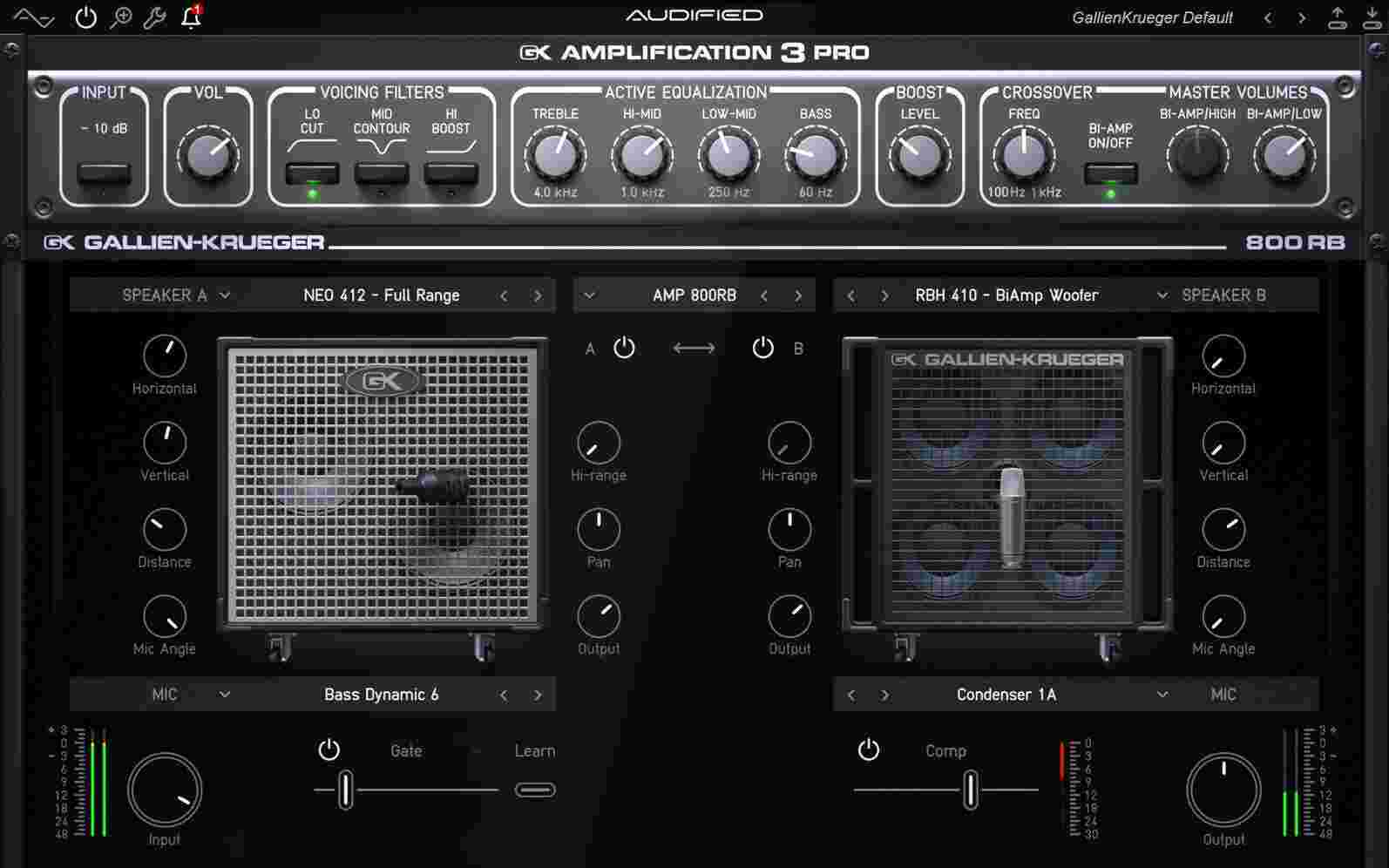 Rounding off our list of the best bass guitar VST plugins is GK Amplification 3 Pro that is renowned for its lush, distorted, warm and thick bass guitar sounds that can suit several genres and assist you in your music production endeavours.
What makes it a beast? GK Amplification 3 Pro is a digital emulation of 3 popular GK bass heads namely, GK MB150, GK 800RB and GK 2001 RB.
GK Amplification Pro 3 comes with a plethora of features such as Bass Head EQ, Boost, Microphone type selection with positioning option, a metronome (click track) and track recorder.
Features:
Various Microphone positioning options
EQ Adjustment
Voicing filters
Built-in Microphone type selection
Microphone angle adjustment
SEE ALSO: 5 Best Free Bass Guitar VST Plugins