Amp simulators have revolutionized guitar playing for the everyday musician to dial in world class electric guitar, bass guitar tones right inside their DAW. While there are tons of electric and acoustic guitar amp sim plugins available online, finding bass sims is pretty hard. We did the graft and found the bass amp simulator VST plugins that you can use to craft studio-grade bass tones.
Whether you want to jam, practice or record bass, simply load up these bass amp sims in your DAW and throw them in your 4 or 5 string bass guitar channel track. Without having to assemble a ton of gear you will have a commanding bass tone for your song ready! Some of the best bass amp simulator vst on our list are premium as well free plugins that are also good. 
They are also replete with some realistic presets, nice bass cabinets and bass heads. So, are you ready to create some nice bass tones in your studio quickly? Without further ado, let's get started.
5+ Best Bass Amp Simulator VST Plugins 2023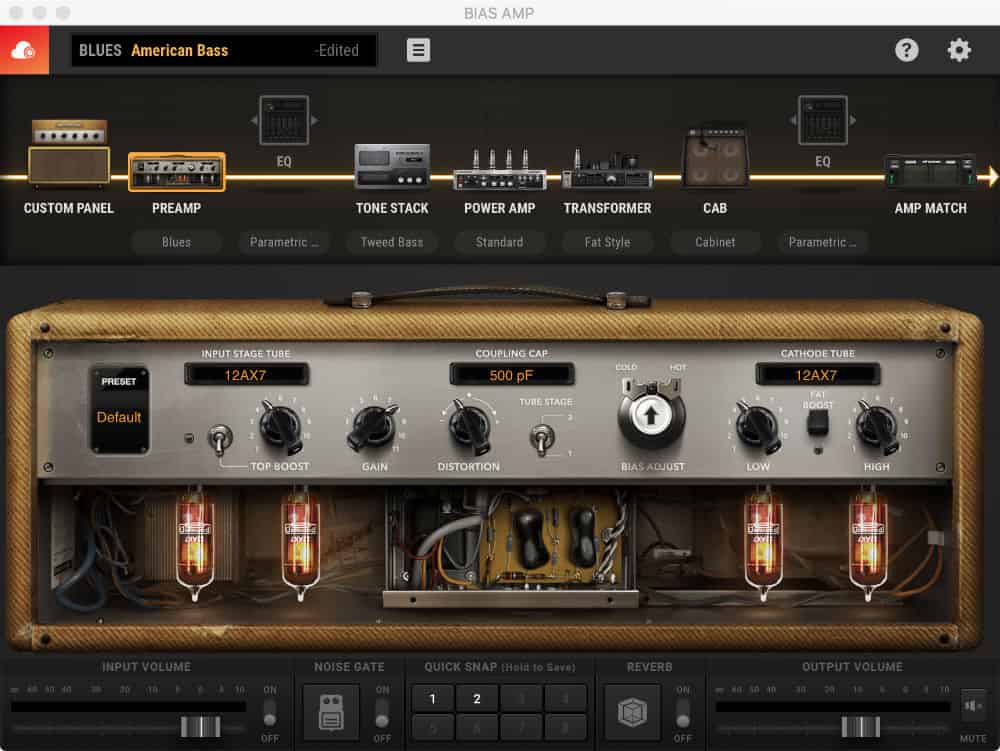 The prestigious line of Bias Amp 2 plugins have also got a bass amp sim section apart from the usual Electric Guitar fare.
Thanks to its 4 bass amp presets, Bias Amp 2 can help you dial in a heavy bass tone that can be further tweaked via EQ parameters, and boost options. 
Essentially, Bias Amp 2 helps bassists design their own custom bass amp.
You can do some micro tweaks with your bass amp design settings and customize details such as power tubes, preamp tubes, power supply, biasing, shelf frequencies and transformers to truly sculpt a bass guitar sound of your own.
What's more, you can even connect with fellow bass guitar enthusiasts on Bias Amp 2 thriving online community called "ToneCloud" where you can upload and download free bass amp presets created by members of the community to quickly get started.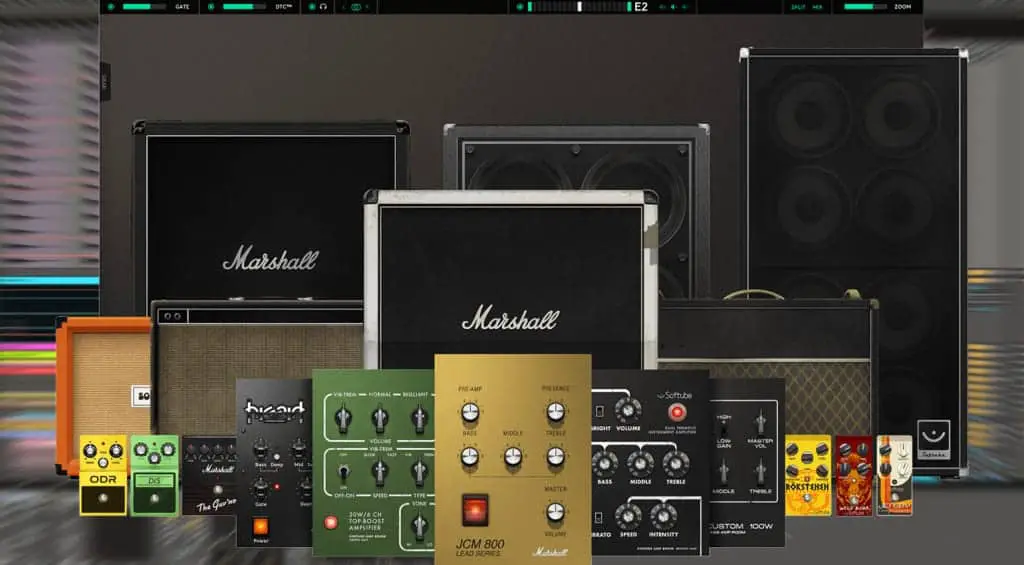 Coveted plugin maker Softube's Amp Room Bass offers a minimalist bass sim plugin that is a powerhouse in and of itself.
A stark departure from many plugins that are replete with tons of unwanted presets, flashy UI, and other features, Amp Room Bass keeps things simple and to the point.
With a solid bass amp and 3 bass cabinets at the helm, you can dial in authentic and realistic bass tones thanks to Softube's advanced modeling technology.
For instance, the bass head available inside this plugin is modeled on the vintage 'Hiwatt DR103' head while its bass cabinet takes inspiration from the legendary 'Ampeg' 8×12 bass cab.
There's also a lot of room for bass tone customization whether you are laying down basslines for rock, metal, funk, blues, or jazz songs. You can easily dial-in nice tones without wasting any time.
All in all, Softube Amp Room bass is one of the best bass amp simulator vst plugins for beginners learning the ropes of audio production.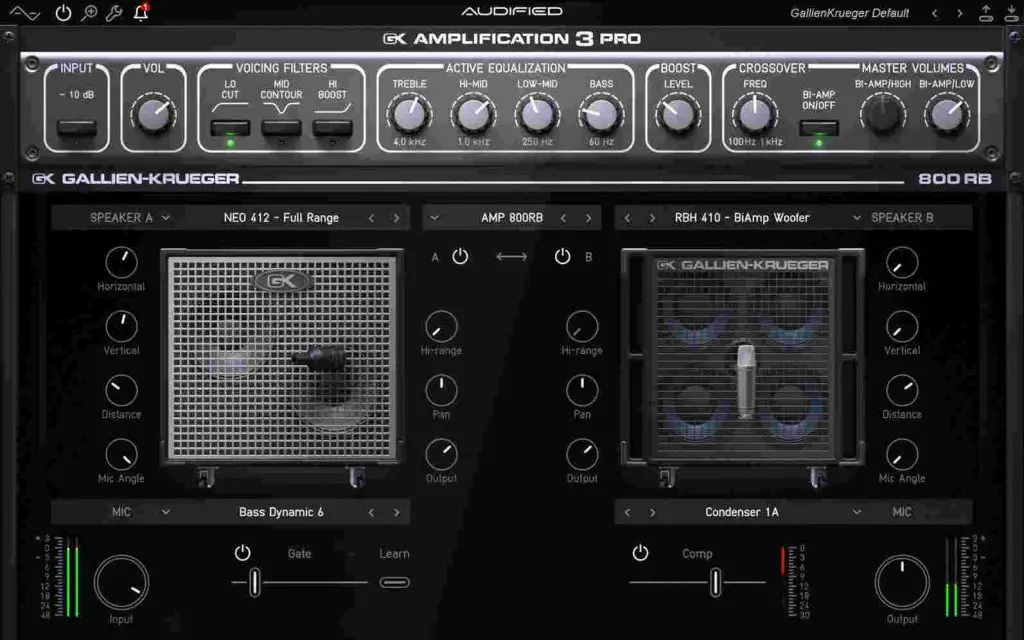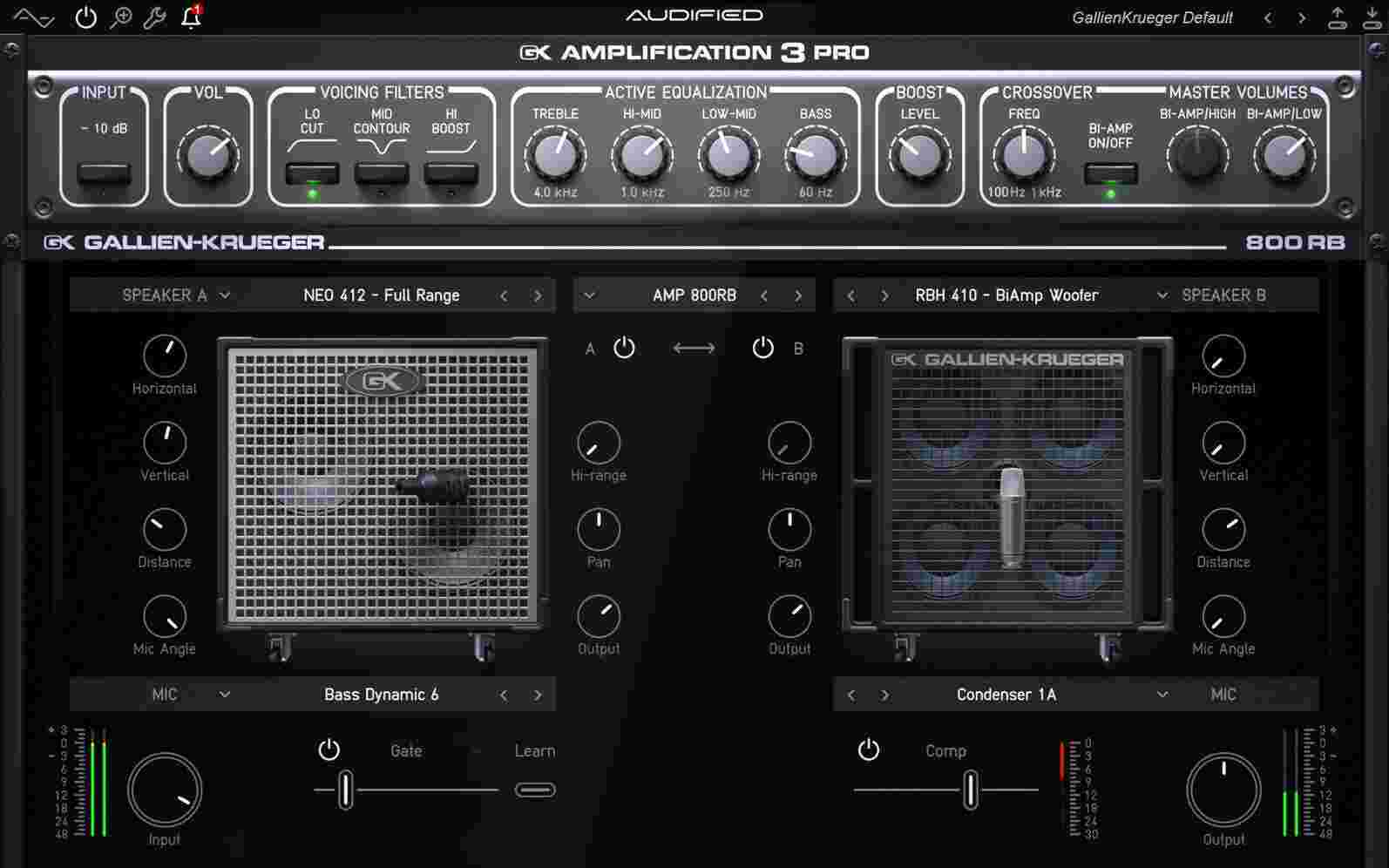 Featuring 3 popular emulations of analog bass heads, GK Amplification 2 Pro guarantees affordable bass amp simulation in your mixes and bass guitar channel tracks whether you are recording or just jamming out.
The much touted bass head emulations include CK bass head models namely: GK MB150, GK 800RB and GK 2001 RB.
Not to mention, there's a plethora of bass cabinets to pair with your favorite bass head, EQ controls, Boost, Microphones, Microphone angle/placement options, and voicing filters to choose from.
You can blend in 2 speaker cabs for a definite bass sound and tonal clarity. 
Further, GK Amplification Pro 2 also packs in a metronome and track recorder that comes in handy for recording creative ideas about a new bass riff, or bassline solo when you feel inspired.
You can use the track recorder as a standalone plugin or as a plug-in within your DAW.
SEE ALSO: 5 Best Bass Distortion VST Plugins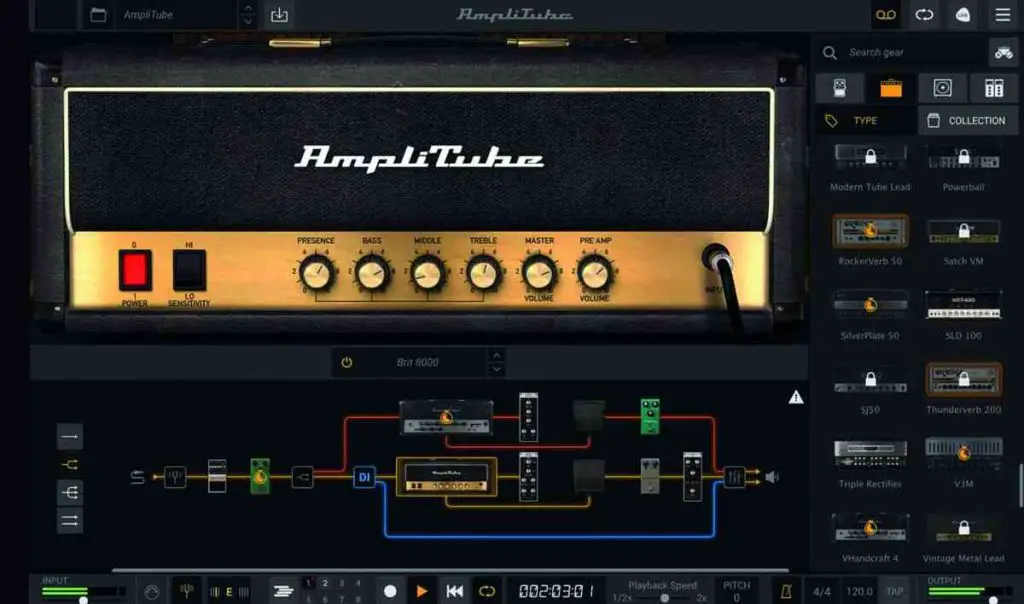 AmpliTube 5 Lite is a solid free bass amp plugin that is a stripped down version of the premium AmpliTube 5 plugin. That doesn't take away from the fact that Amplitube 5 Lite packs in some serious low end firepower. 
With over 400 gear models, and 39 "must-have" bass amps, pedals, mics, cabinets, and rack FX, you can sculpt some beefy bass tones right inside your DAW with this Bass VST.
As with most plugins on our list, you can tweak Amplitube 5 Lite all you want to craft a definitive bass tone for your mixes.

Rounding up our list of the best bass amp simulator vst plugins is Free Amp by Blue Cat Audio.
As the name suggests, this free bass amp sim can help you create some serious bass tones thanks to a barrage of bass guitar amp models. 
You can create thick basstones from crunch overdrives or even jaw dropping bass tones for modern bass metal songs.
Free Amp comprises 3 Amp models, where you can tweak custom bass tones with a bit of EQ on the side, and even load third-party bass impulse responses and bass cabinets.