Looking for some really good Headrush Impulse responses? Your search has come to an end with these Headrush Gigboard Impulse Responses that you can use with your multi effects processor.
Whether you are a guitarist or producer into metal and rock, these Headrush Impulse Responses offer a powerful guitar distortion tone that has no peers. 
Some of the best Headrush Gigboard Impulse Responses on our list can be used for downtuned guitars, playing riffs and licks, and sweep picking arpeggios.
So, are you ready to find the best Headrush Gigboard IR packs and load them into your multi effects processor? Without further ado let's get started.
4+ Best Headrush Impulse Responses 2023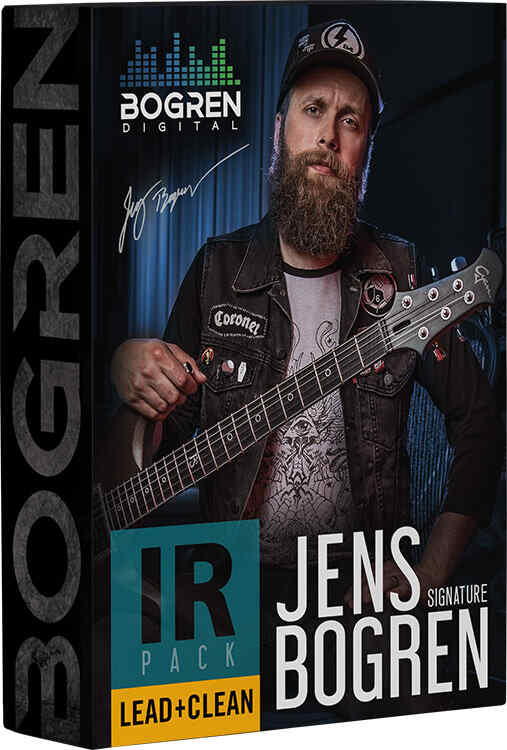 A comprehensive IR collection for playing Lead and clean guitar, the Jens Bogren Signature IR Pack: Lead + Clean boasts over 41 Lead Impulse Responses, and 20 Clean guitar Impulse Responses.
Renowned Swedish producer and recording engineer Jens Bogren has created this guitar IR pack keeping in mind both heavy metal and rock guitarists' needs with regard to a definitive guitar tone for playing lead guitar and clean guitar parts. 
These Impulse responses can shine in a dense mix of multiple layered instruments and effects such as acoustic, electric or bass guitars, strings and even reverb without clipping or causing unpleasant harshness to the ears.
All the IR cabs on this collection are mix-ready and EQ'd so you don't have to waste any time on tweaks.
Simply import the Jens Bogren Signature IR Pack: Lead + Clean IR pack into your Headrush Gigboard and you are all set.
SEE ALSO: 100+ Marshall Cab IRs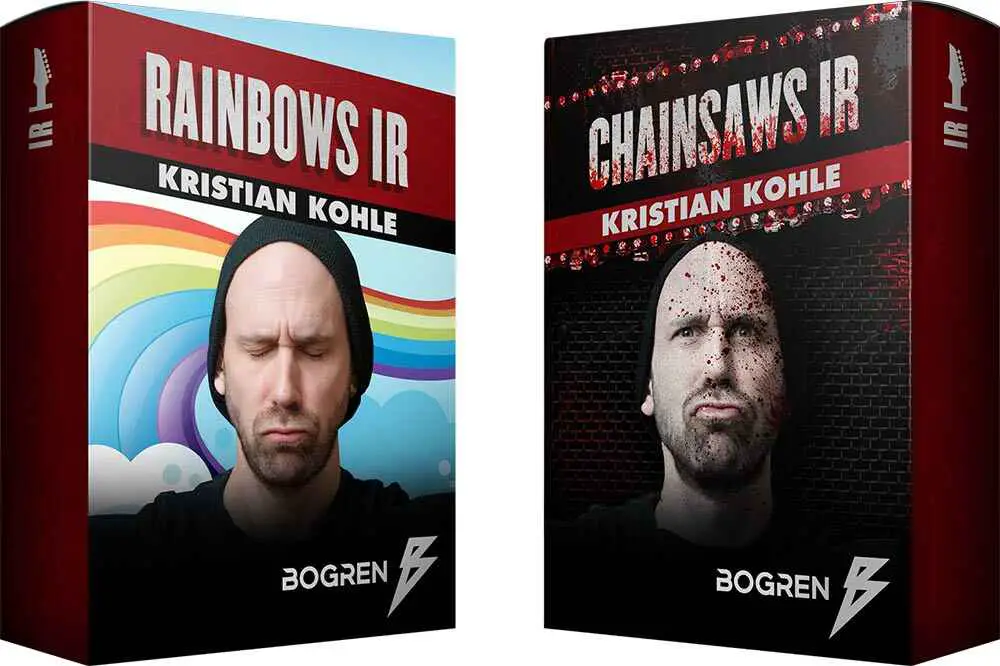 German songwriter, producer, and mixing engineer, Kristian Kohle (Aborted, Eskimo Callboy, Powerwolf, and Benighted) released his own collection for metal guitarists a while back that can wreak havoc with brutal distortion and more.
The Kristian Kohle IR Pack: Rainbows and Chainsaws was recorded at the Kohlekeller Studios in Germany and boasts 15 IRs for downtuned guitar hell and 13 studio IRs for playing fast modern metal.
Whether you are into doom metal, deathcore, metalcore, djent, or power metal, death metal or black metal, Kristian Kohle IR Pack: Rainbows and Chainsaws offers a massive tonal palette with 4 cabs and 14 different speaker settings.
What's more, you can use some of these IRs for tracking acoustic guitar sections as well.
This impulse response pack is Mic'd and mix-ready so it will easily fit in a dense mix with layers of rhythm guitar tracks, Drum tracks, Strings, etc.
What's more, these amazing Impulse responses can also be imported to other multi FX units such as Boss GT 1000/Core, Kemper Profiler, Fractal Audio Axe FX, Line 6 HX Stomp/Pod Go and Line 6 Helix as well in your DAW via IR loaders on convolution reverb plugins.
All in all, the Kristian Kohle IR Pack: Rainbows and Chainsaws is one of the best Headrush impulse responses especially if you are a metal guitarist seeking for a heavy tone.
SEE ALSO: How to make Impulse Responses in your DAW.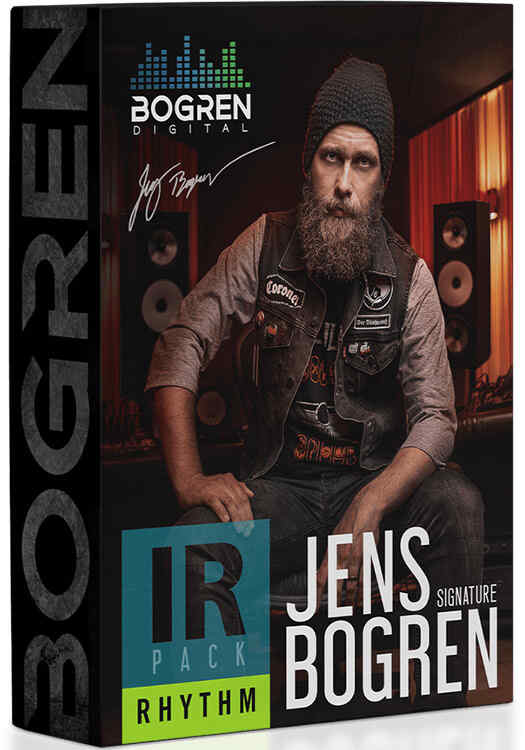 Another solid pack from Jens Bogren, the Signature IR Pack: Rhythm is best fit for rhythm guitar tracks. 
If you are chasing a meatier rhythm guitar tone with filthy distortion and scooped up mids, the Jens Bogren Signature IR Pack: Rhythm might as well do the trick.
For starters, this IR pack offers a replica of heavy rhythm guitar tones as heard on some of the greatest metal records of the bygone era. Not to mention, it features the same cabs, mics and analog chain used in recording legendary metal records.
Boasting over 35 monstrous rhythm guitar IR's profiled from actual jam sessions and cabs, the Jens Bogren Signature IR Pack: Rhythm offers a lush and smooth analog top-end with zero sibilance. 
What's more, these Impulse responses are EQ'd and Mic'd to perfection so guitarists don't have to waste time on changing mic positions, changing frequencies or further tweakage.
Simply import these mix-finished IR's to your Headrush processor and revel in marvelous metal guitar tones for hours on end.
SEE ALSO: Check out this collection of Best Free Impulse Responses for Metal and Rock.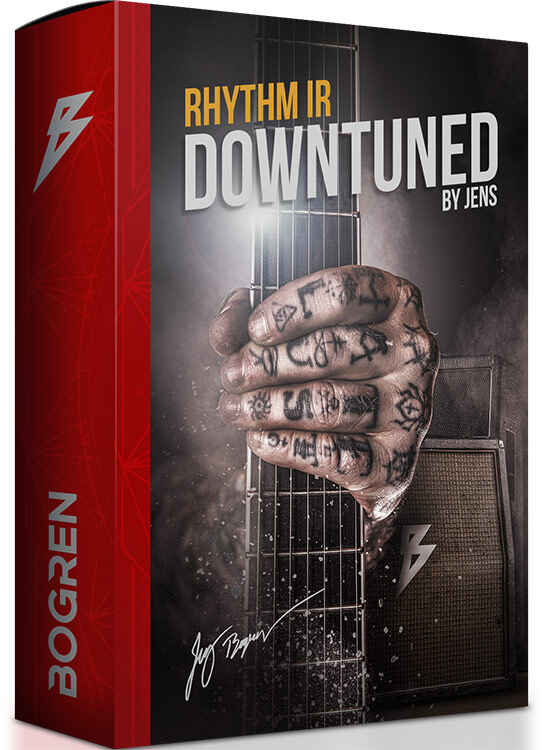 Rounding up our list headrush impulse responses is Jens Bogren Signature IR pack: Downtuned.  
The inspiration for creating this IR pack were the vintage guitar cabs and gear used on some of the greatest metal albums of all time.
Not to mention, you get to devour some rich distortion tones of the analog era reminiscent of early Death Metal, Thrash Metal and Black Metal era.
With over 30 Mix-finished IRs for downtuned guitars (usually with humbucker pickups or single coil active pickups). 
All the IR's found on Jens Bogren Signature IR Pack: Downtuned are mix-ready, pre-EQ'd, Mic'd and tailored to be imported straight to your Headrush Gigaboard processor without the need of any tweakage. 
Metal guitarists with downtuned should not miss out on this solid Impulse Response library that will be a dream companion for playing guitars Drop A, Drop B, or even Drop C tunings.
You can also use the Jens Bogren Signature IR Pack: Downtuned IR pack to jam some great djent style guitar riffs and licks as well.