Looking for the best Reverb VST plugin? Truth be told, finding a decent reverb plugin is hard. After all, there are hundreds of reverb plugins to choose from!
Fret not, if you are a guitarist, bassist, or a beginner learning the ropes of music production, we found some of the best Reverb VST plugins that will keep you in good stead. Now you no longer need to wonder what is the best reverb plugin for any kind of music that you produce, for we've got everything covered.
These plugins range from convolution reverb, shimmer reverb to plate reverb, spring reverb and all types of reverb essential for dialing in a sweet ambient guitar tone. So, without further ado, let's get started.
6+ Best Reverb VST 2023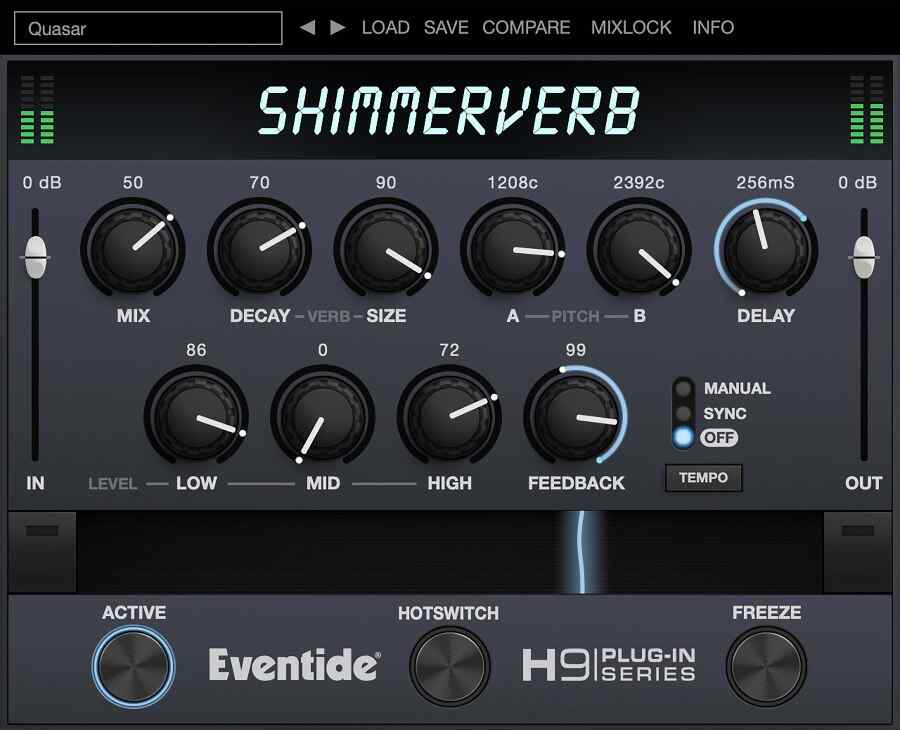 ShimmerVerb is a shimmer reverb plugin that offers a bright reverb sound and its pitch shifting algorithm emulates vintage Eventide pitch shifting hardware such as H3000, H910 and H949. These equipment were used by legendary producer Brian Eno on U2's The Unforgettable Fire.
For starters, ShimmerVerb comes with parallel pitch shifters that can transform your audio signal shimmer with effervescent reverb tails. You can feedback the signal infinitely with lush reverb tails fading out
You can use ShimmerVerb on guitar, vocals and synths. If you are seeking a Shoegaze guitar sound akin to My Bloody Valentine's Loveless song, ShimmerVerb is the perfect tool for that.
Features of ShimmerVerb
Parallel pitch-shifter available on reverb tails
MicroPitch tuning for perfect intervals.
4 octaves of pitch shifting (2 octaves down and 2 octaves up)
Change pitch with perfect fourths, fifths, and octaves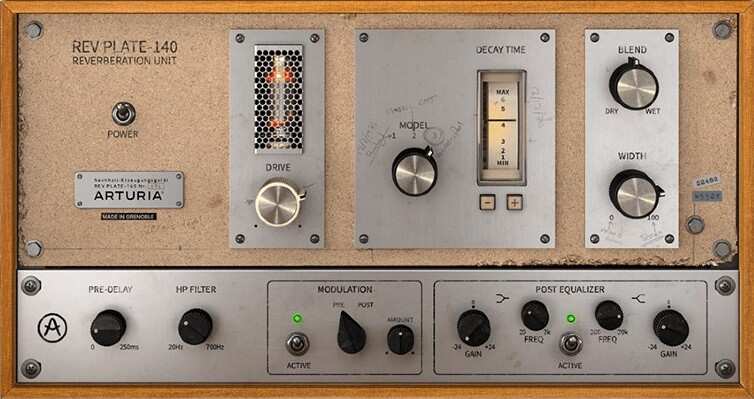 Arturia's Rev Plate-140 is one of the best reverb vst plugins for dialing in a bright plate reverb sound.
With 3 diverse plate settings controlled by Decay Time selector and Punch and Modern Modes for crafting splendid reverb tails, Rev Plate ensures that you can add a retro vibe to your mix or instrument tracks.
Punch mode is suitable for spicing up your drum sound (snare, kick drums, toms, hi-hat and cymbals). On the other hand, Modern Mode is useful for adding reverb to instrument tracks such as Guitar, synths and even vocals.
Modeled on the classic EMT 140 plate reverb, Rev Plate-140 boasts a spic and span graphical user interface that is legible for beginners.
What's more, it features tons of classic delays, pre-delays, high pass filter, real-time post equalizer and a nifty Drive knob for adding saturation on drums, guitar and vocal tracks.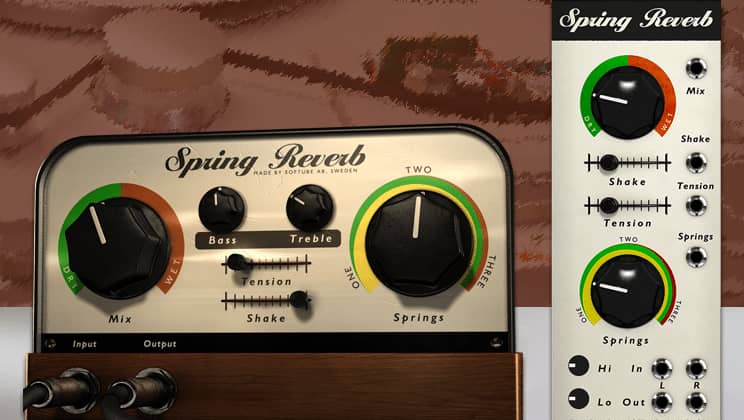 As the name suggests, Softube's Spring is a spring reverb plugin that emulates a plethora of vintage spring reverb hardware.
For starters, you can dial in both classic and modern spring reverb effects with the signature "boing" sound. 
Spring Reverb comes with tube driver simulation and nifty treble and bass control parameters for creating a silky smooth wet spring reverb sound with a lot of grit and sonic energy.
It does help that Spring Reverb is CPU friendly and offers shake control parameters for removing harsh thuds, sibilance and unwanted clanging sound produced by high wattage guitar tube amps.
All in all, Softube's Spring Reverb is one of the best reverb vst plugins that has also been used by industry veterans, producers and sound engineers on records of bands such as Metallica, Red Hot Chili Peppers, and U2.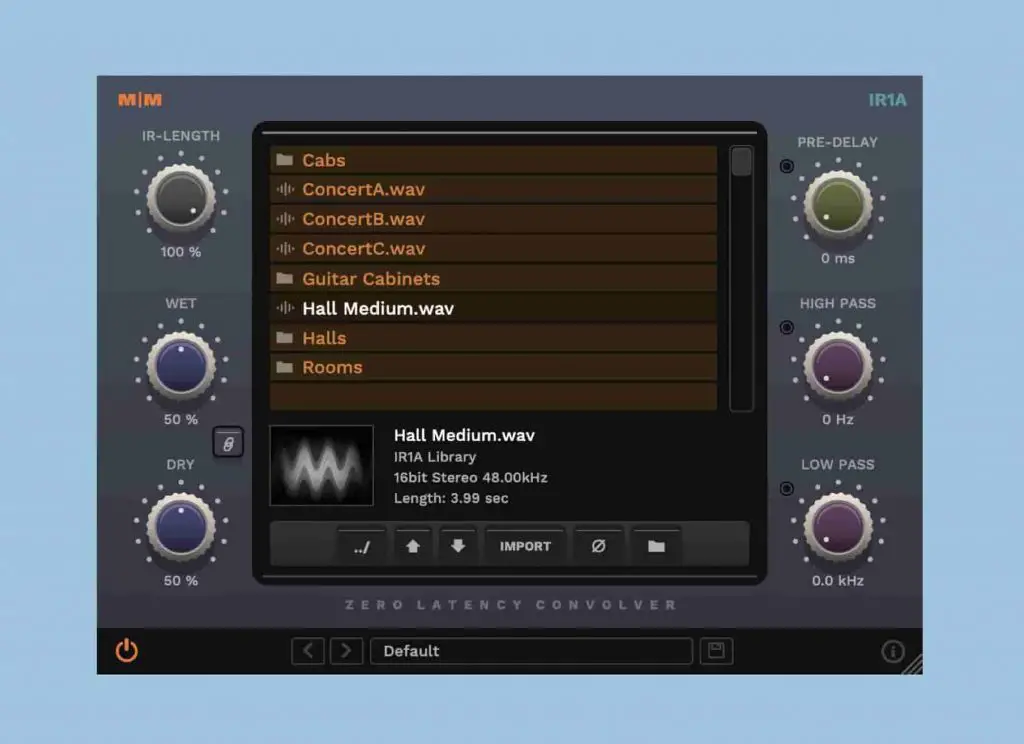 Sporting a zero-latency convolution engine, the IR1A Convolver is a convolution reverb that can easily replicate sounds that run the gamut from guitar cabs, natural reverbs to a host of special effects.
It comes with an extensive library of convolution reverb presets and impulse responses to get you started real quick.
You can use the IR1A convolver as an impulse response loader where you can import hundreds of external IR files (in mono/stereo .WAV and .AIFF formats) inside your DAW. The IRs can be loaded via its nifty integrated file browser.
What's more, you can further tweak impulse responses with high or low pass filters, pre-delays in real-time to create a truly custom IR as well as add some interesting soundscapes.
All in all, IR1A is one of the best reverb vst plugins if you are seeking a reverb with a convolution engine that doubles up as an impulse response loader.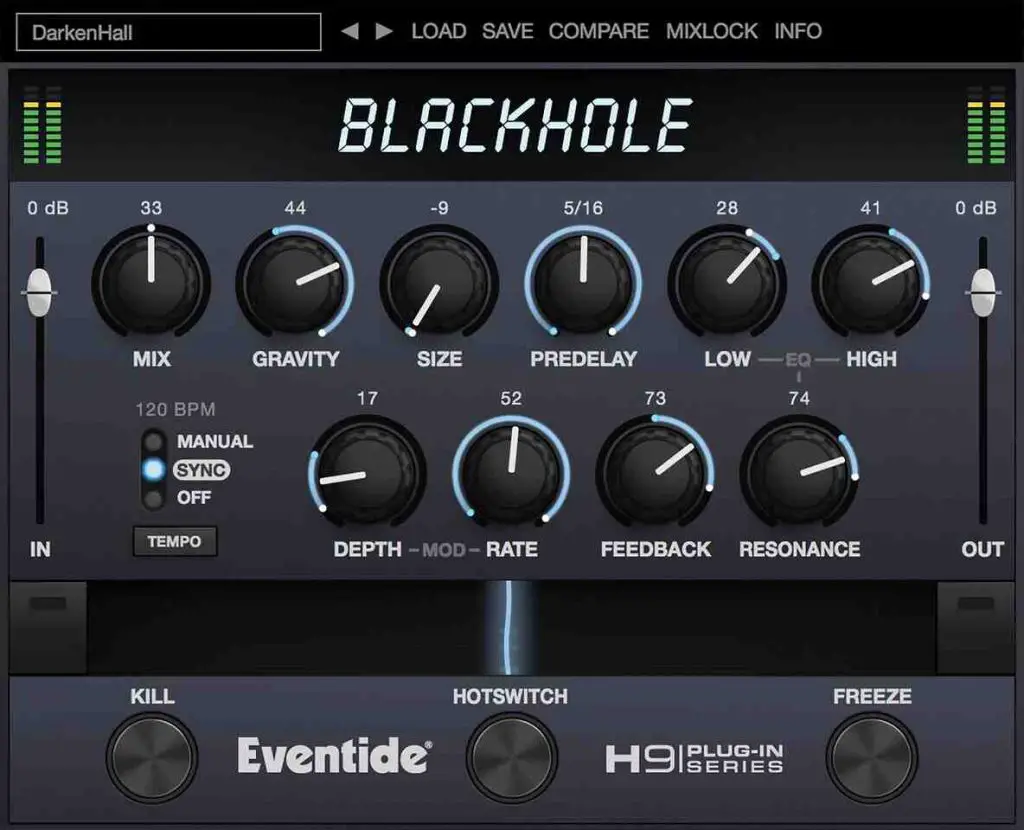 Blackhole is a reliable reverse reverb plugin by renowned audio company, Eventide. 
With 50 starter presets, Blackhole ensures that you can start dialing in vibrant spatial effects and ambient drones from the get go. 
The "Gravity" control parameter of Blackhole lets you easily reverse a normal reverb's decay time. You can use Blackhole on drum tracks, guitars, pads, strings and layering various keyboard chord inversions.
For instance, you can infuse a new lease of life into your guitar tracks whether it is a guitar solo, riff or chord progression by increasing the size of the reverse reverb and adding sustain, soft attack and harmonic reverb tails.
Conversely, by decreasing the size of the reverb, Blackhole can transform an ordinary 4/4 drum beat into a funky drum groove. 

Rounding up our list of the best reverb vst plugins is Crystalline, which doubles up as a gated and reverse reverb. 
The "Gate" module in Crystalline can help you dial in that elusive 1980s vintage gated reverb sound which was brought to mainstream by none other than by Phil Collins on the song "In the Air Tonight".
The Gate Module boasts 'threshold' and 'release' knobs which can help you quickly make your snare drum tracks attain that signature 1980's drum vibe.
With over 300 presets created by industry veterans who have worked with the likes of Arcade Fire, The Prodigy and Eminem, you can be sure to dial in solid gated reverb sound for your drum tracks.
To keep your mix workflows clean and in tandem with your current audio project, you can use Crystalline's BPM sync feature to sync the attack and decay times and match the gated reverb effect with your DAW's tempo.
What's more, Crystalline features a Tone EQ as well that comes in handy for smoothening frequencies that are sibilant and harsh to the ears. You can use Tone EQ to make dark sounding frequencies bright and vice-versa.