Looking for the best djent VST can get tedious real quick. Luckily, we did the graft to do a lowdown on some of the best Djent Guitar VST plugins for beginner djentlemen.
Some of the best Djent VST plugins on our list are suitable for both guitarists as well as bassists who want to emulate the famous Djenty guitar tone and unleash a storm of heavy riffage with downtuned guitars galore. So, are you ready to find some great Djent guitar VST plugins? Without further ado, let's get started.
5 Best Djent VST for Guitar 2023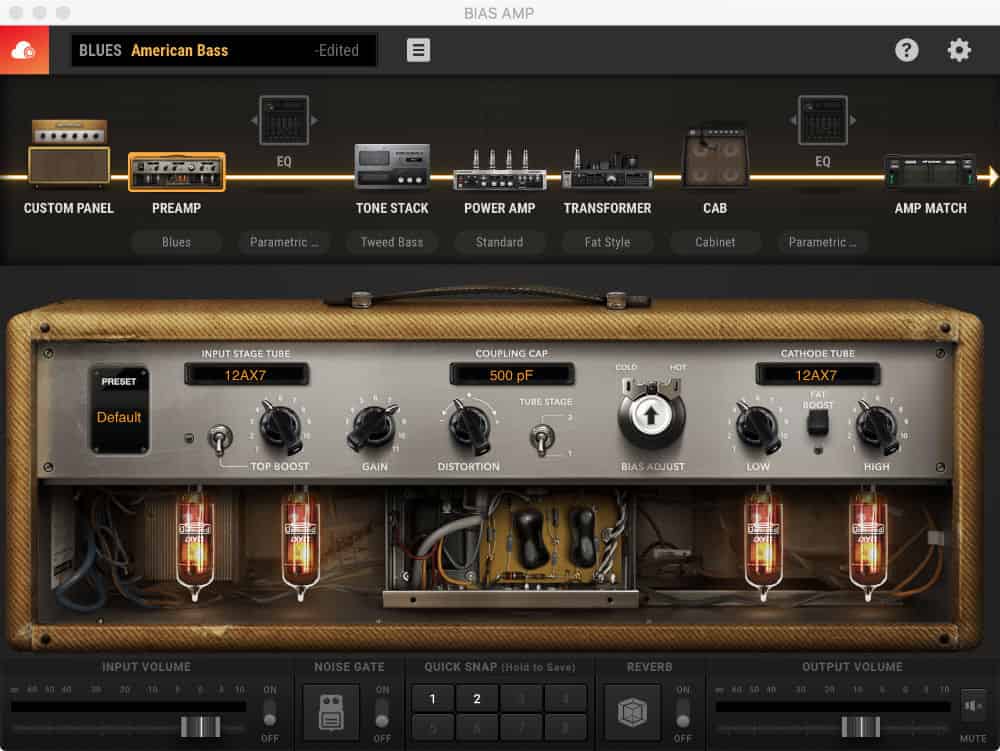 Revered plugin maker, Positive Grid enters the djentlemen realm with its solid Bias Amp 2 VST. Sporting a spic and span graphic user interface, Bias Amp 2 comes with a gamut of guitar amp packs for dialling in the perfect djent guitar tone.
What's more, it also boasts a new Bass amp that can dial in that low end distorted bass guitar tone which compliments brutal downtuned 6/7/8 string guitar riffs. 
You can expect to tweak scooped up mids, high gain and a pounding guitar distortion tone within a few clicks. 
Not to mention, Bias Amp 2's native amp designer offers more tools to enrich your djent guitar tone with preamp tubes, shelf frequencies, power supply, biasing and transformers.
If you want even more options to customize a djent guitar tone, Bias Amp 2 features, ToneCloud where you can find and share free amp presets from legendary metal guitarists, modern axeman, fellow djentlemen, and bassists and more.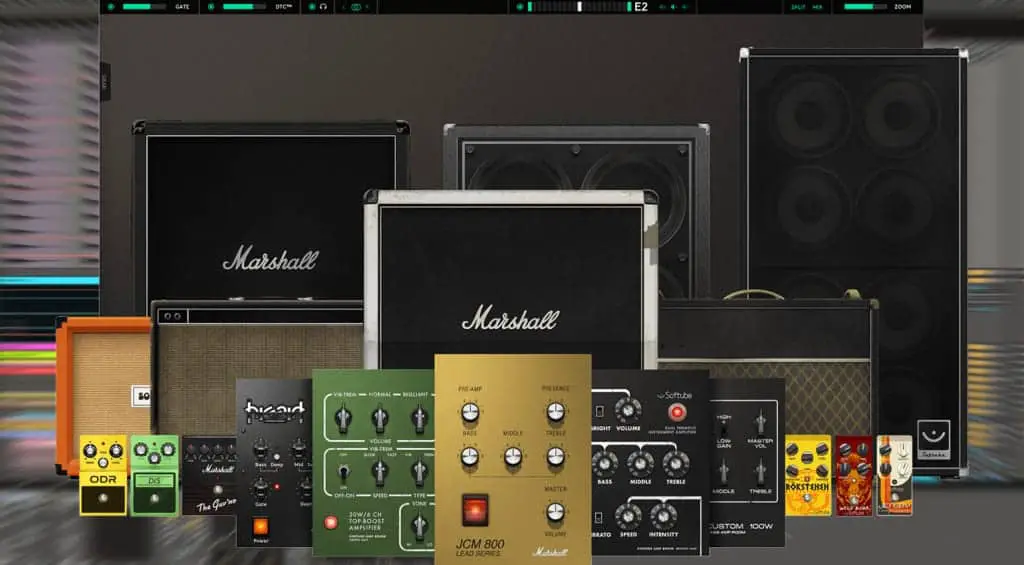 You can rev things up even more with Softube's factory IR's to further customize your newly created djent guitar tones.
All together, Amp Room is one of the best djent VST plugins for metal guitarists looking to dial in a heavy djent guitar tone.
Features of Amp Room:
Powerful distortion with scope for dialing in heavy djent guitar tones 
Suitable for djent riffs, leads and metal guitar tone
Lots of customization options
Resizable user interface.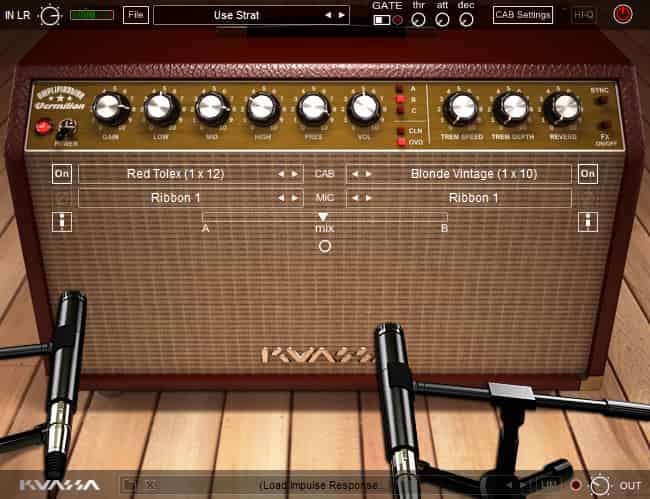 A formidable high gain amp perfect for Djent guitarists to dial in that bouncy low e string tone with enough compression thrown in, Kuassa's Amplifikation Creme is every modern metalhead's dream come true.
You will be in awe of the heavy distortion that it can unleash which makes it a must have for crafting low e chugging breakdowns, and that raw top end richness that complements double bass, and metal drums. 
Available in VST/AU/VST3/AAX formats, Amplifikation Creme can be used on popular DAWs such as FL Studio, Ableton Live, Logic Pro X, Reaper, Reason, and more. 
SEE ALSO: How to Record Metal Guitar at Home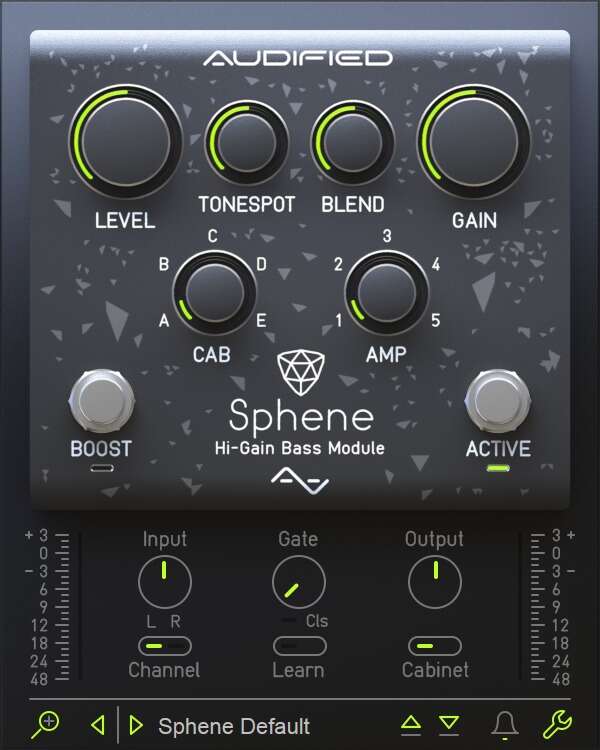 If you are looking for a Bass guitar VST accompaniment for your djent guitar tone and metal drum tracks, look no further than Sphene Pro, a realistic metal bass distortion VST plugin.
For starters, Sphene Pro comes with 5 splendid AMP models that are mix ready and boast completely different voicings for metal guitar tones. 
Each amp is customized to accommodate various bass distortion aesthetics and different playing styles.
What's more Sphene Pro also features 5 Bass CAB impulses that go well with the boost switch which can instantly firepower your bass guitar tone and propel it into the stratosphere.
And, if things appear to get a bit out of hand, you can activate the inbuilt expander-gate.
SEE ALSO: 5 Best Black Metal Drum VST Plugins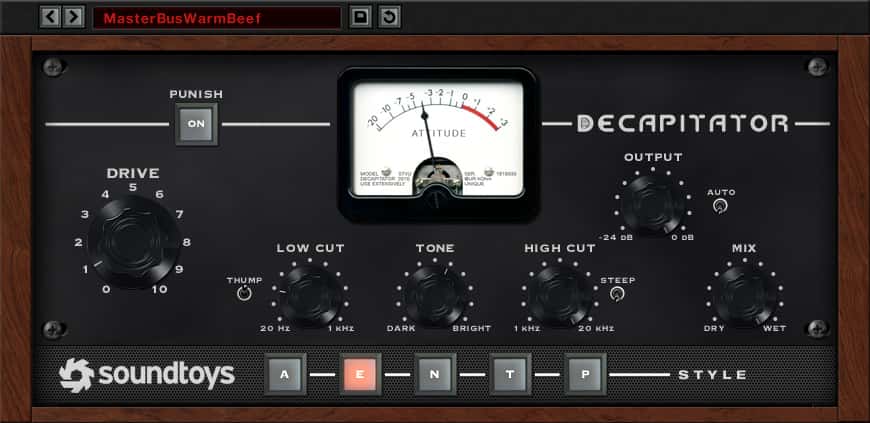 Rounding up our list of best Djent VST plugins is Soundtoys' Decapitator.
A solid saturation/distortion plugin through and through, Decapitator offers realistic emulations of vintage channel strips, tape machines, and output tubes that can help you create an eclectic djent guitar tone. 
Pair Decapitator with your guitar amp, stompbox modeler or any plugins mentioned above and you will be able to immediately feel the difference of the sheer sonic power unleashed with your guitar. 
Not to mention, a collection of 5 saturation modes, and an EQ ensure Decapitator can add extra distortion to make the saturated signal sound cohesive with extra power, and grit.
SEE ALSO: Free Metal Drum Samples