Looking for free impulse responses for metal? You are in for a treat because we have reviewed some of the best free cab IR for metal aficionados.
Downtuned guitars are an integral part of the various subgenres of metal and we picked only the best free impulse responses for metal that offer bone crushing distortion and rich analog high end that can be used for shredding and playing heavy breakdowns.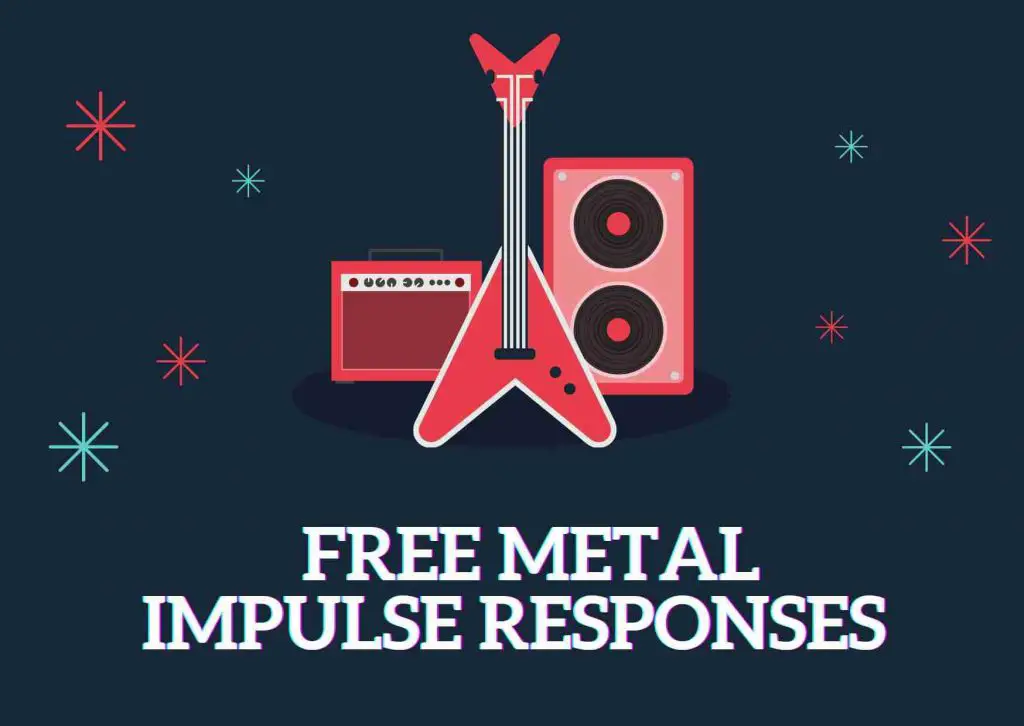 Some of the best free impulse responses for metal on our list can be used for tracking down tuned rhythm guitars, rich gainey arpeggios, and djent riffs and creating atmospherics.
So, are you ready to find out the best free metal impulse responses packs? Without further ado let's get started.
100+ Best Free Impulse Responses for Metal 2022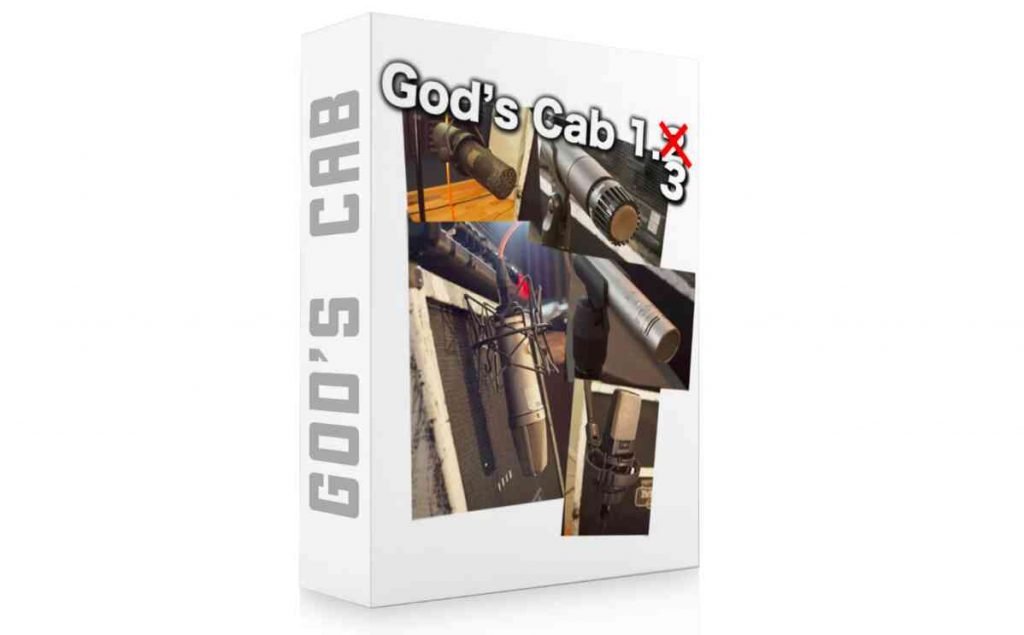 With over 700+ Mesa Boogie IRs available in .WAV format, God's Cab features some of the finest free cab IR's for metal guitarists. The novelty factor is that each Impulse response was tailor-made using various microphones at different positions and distances.
There is no phase cancellation whatsoever and you can blend these IR's together to derive a unique metal guitar tone or a fuller sound that has that signature Mesa Boogie vibe going on.
What's more, God's Cab is also readily available for Fractal Audio Axe FX users in the form of read-to-use .syx format files.
Compatible with a plethora of amp models in Helix, Boss GT 1000 and other multi-FX processors, God's Cab can instantly fix a thin sounding cab tone to make it sit right in the mix. 
Or, if you are recording a song and using a DAW, simply take the DI track and run it through your fav guitar amp sim and effects chain.
Next, load up God's 4×4 cabs and hear the difference with a solid metal guitar tone.
These free metal impulse responses can be downloaded at 44.1, 48, and 96 khz sample rates
SEE ALSO: You might also be interested in even more of these Free Impulse Responses.

If you are looking for a great IR pack for recording chunky rhythm guitar tracks with a lot of power chords or ridiculously heavy riffs, look no further than the Marshall 1960 IRs. 
For starters, it comes with four 25-watt Celestion G12M "Greenback" speakers that will suffice to create a massive wall of sound with multiple guitars. 
The Marshall 1960 IR's are loaded with 4 popular mics namely: the Shure SM57, Sennheiser 421, Royer R121, and the Neumann KM84.
These mics can be swapped and interchanged with the aforementioned cabinets to create truly custom guitar impulse responses.
All in all, the Marshall 1960 IR collection is some of the best free metal impulse responses available on the internet especially if you are seeking that elusive signature Marshall cab tone.
There are not many bass guitar impulse responses out there, but we found just the perfect IR bass cabs for getting a brutal bass guitar tone.
We are talking about the Ampeg V4B Bass Amp IR's that come with over 23 Bass Cabinet IR's for dialing in some beefy metal bass guitar tones.
With 12 custom 4×12 Cabinet IR's, 3 small Trace Elliot cabinet IR's and 8 Marshall 4×12 guitar cabinet IRs, you surely will revel in some low end richness.
There's more in the offing with a plentitude of various acoustic and electric Bass guitar Setups including but not limited to:
4 Ampeg Combo impulse responses
7 Hiwatt, Acoustic 4×12 Cab IR's
6 Orange Matamp 4×12 Cab IR's
2 Musicman, Hardtke cabinet IR's
4 Orange Matamp, 1×15 Cab IR's
6 Orange with Custom 4×12 Cab IR's
SEE ALSO: Free Acoustic Guitar Impulse Responses
Industrial metal fans will be in for a treat with Fokke Impulse Responses. For starters, this IR collection features some awesome free cab IR for metal that are perfect for creating avant-garde atmospheric background scores.
Featuring a collection of reverb IRs recorded in stereo in a factory hall, small spaces such as a bucket, dustbin, washing machine, coal hod, glass flower pots and more, Fokke Impulse Responses tread off the beaten path.
You can also find IR's recorded in a Small Church setting and use it for death growl vocals for that warm low end because of the parallel walls. 
Not to mention, there's also IR recorded in a small forest called Lage Vuursche in The Netherlands.
Luckily, all the free impulse responses for metal on our list can be loaded into your favorite IR loader or digital amp modeler such as Line 6 Helix, Boss GT 1000, Fractal Audio Axe FX, Headrush Gigaboard, Quad Cortex, Kemper and more.
SEE ALSO: How to make Impulse Responses in your DAW
Rounding up our list of the best free impulse responses for metal is kalthallen IR's. Now these IR's are only a handful in number with a file size totalling 7MB but they sound beastly by all means. 
If you are looking for a German death metal sound, the Kalthallen guitar cabinet IR's won't disappoint one bit. 
The entire pack used to be available for free many years ago, alas that's not the case anymore as the creators have made only a limited number of guitar cabinets available for non-commercial public use!