Looking for the best plate reverb VST plugins? You are in for a treat because we have found some of the most effective and versatile plate reverb plugins for guitar, vocal, piano, synth, and other instrument tracks.
Some of the best plate reverb VST on our list will spruce up your mixes and give them a special sonic sheen where each instrument will sound more bright, clean and pronounced. 
A good vibrating Plate reverb can add a subtly bright effect to your guitar or vocal channel tracks and make them sound more pronounced and distinct. So are you ready to find the best plate reverb VST plugins on the market? Without further ado, let's get started.
5+ Best Plate Reverb VST Plugins 2023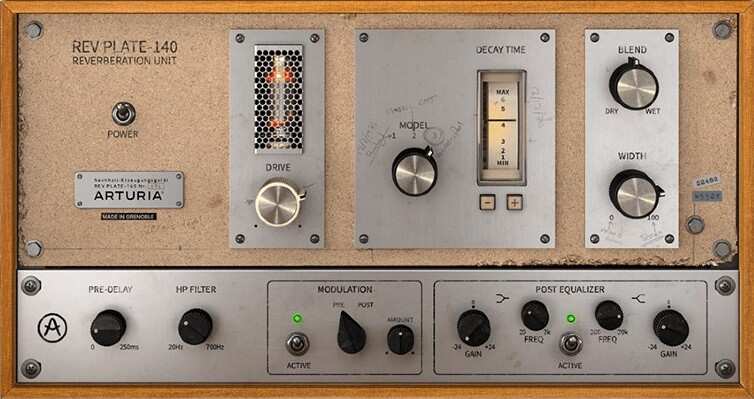 A digital emulation of the vintage EMT 140 plate reverb, Arturia's Rev Plate-140 allows you to dial in a smooth and bright plate reverb sound thanks to a simple and intuitive graphical user interface.
For starters, it features 3 diverse plate settings that are controlled by an ultra-60's Decay Time selector. The Rev Plate-140 features two modes, Punch Mode and Modern Mode.
While Punch mode is ideal for sprucing up your drum tracks (kick drums, snare, cymbals, hi-hat, toms), Modern Mode comes in handy for adding reverb to all types of instrument tracks including Guitar, vocals, and synth.
You can also get unfettered access to classic decays and even saturate your guitar, drum or vocal tracks with the help of the Drive feature. 
What's more, Rev Plate-40 helps you find a subtle balance between mono and stereo output by leveling the Wet/Dry signal ratio. 
You can also add some slick effects such as pre-delays, high pass filter, and a nifty post equalizer that corrects the level of chorus emulation in real-time.
If you want to add a retro vibe to your mix or instrument tracks, the Arturia Rev PLATE-140 naturally becomes the ideal choice. 

Touted as one of the best plate reverb vst plugins for reverb enthusiasts, Soundtoys Little Plate allows you to add over 25 solid presets to easily add the sound of a vintage plate reverb to almost any instrument track. 
It features a low-cut filter that attenuates low frequencies in the low and mid-low range in the frequency spectrum. 
Little Plate also offers an extended decay time that comes in handy for creating an infinite reverb that never seems to fade. 
And, if you want to create strange mangled soundscapes, the Space Modulator feature really shines through as it can add some cool variations to your instrument tracks.
Please note that you need to have an iLok account to use this plugin.
SEE ALSO: Best Gated Reverb VST Plugins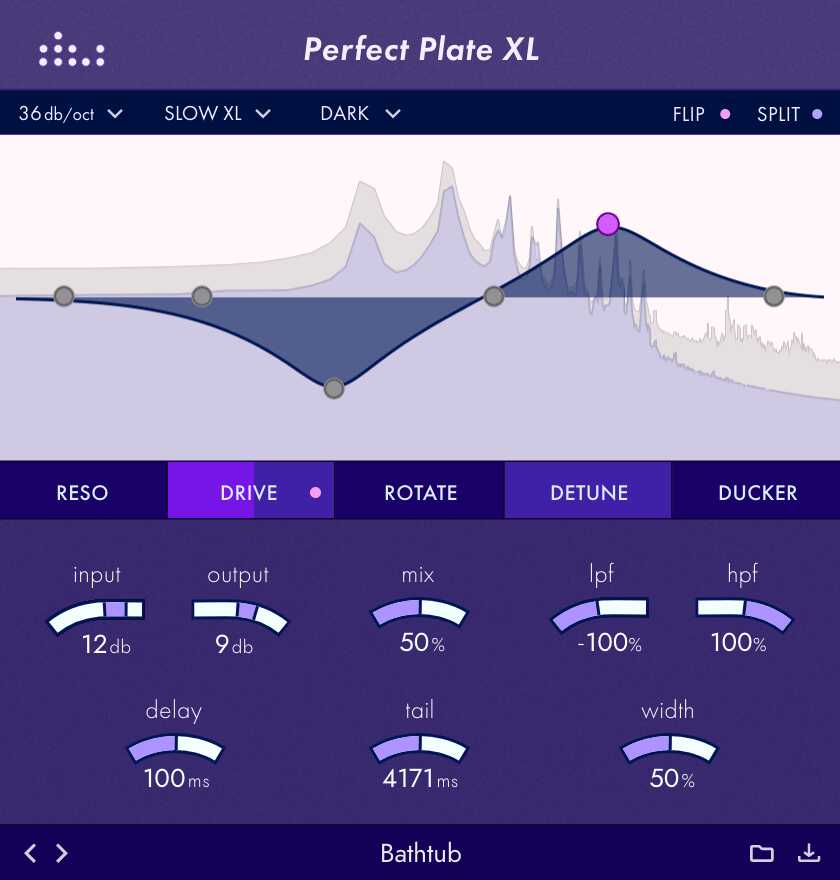 Perfect Plate XL is a nifty plate reverb that comes with some brilliant visual user interface add-ons that other plugins often overlook.
For starters, it comes with a nice EQ graph that can be used to set the reverb color via shaping its resonance and frequencies.
The graphic user interface is resizable, intuitive and not cluttered. This feature is very useful for beginners learning music production. 
Perfect Plate XL also offers 5 special effects for controlling the contours of your plate reverb and helps with a ton of customization as it lets users tweak the plate's sound, and infuse various reverb styles.
SEE ALSO: Best Reverse Reverb VST Plugins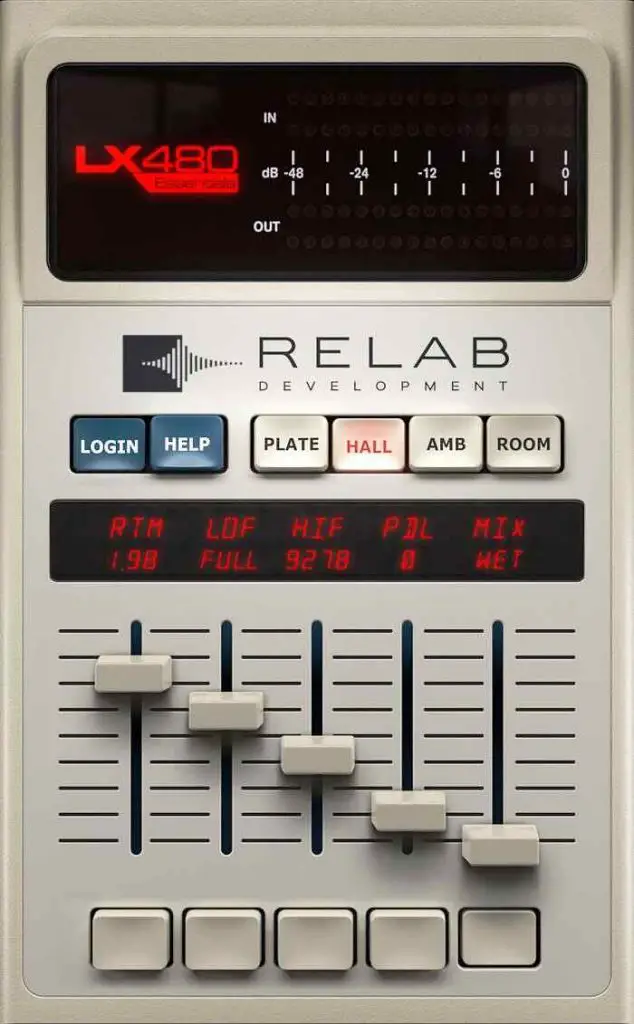 An emulation of the famous Lexicon 480L hardware reverb unit, Relab Development's LX480 is one of the best plate reverb vst plugins available on the market.
Simply because it's a near-perfect emulation of the legendary Lexicon 480L which is hands down one of the greatest hardware reverb units.
For starters, the LX480 plugin comes with a melange of reverb sounds that run the gamut from Plate, Twin Delays, Ambiance, Room, Hall, Random Halls, and Panorama.
The Relab Development LX480 boasts a solid Dual Engine that can create unique plate reverb sounds never heard before via 4 routing modes such as Single, Mono Split, Cascade, and Stereo Split.
The LX480 plate reverb is a decent vst for adding a retro vibe to your mix, guitar tracks, and vocals. It also offers a ton of creative soundscaping potential.
SEE ALSO: Best Convolution Reverb Plugins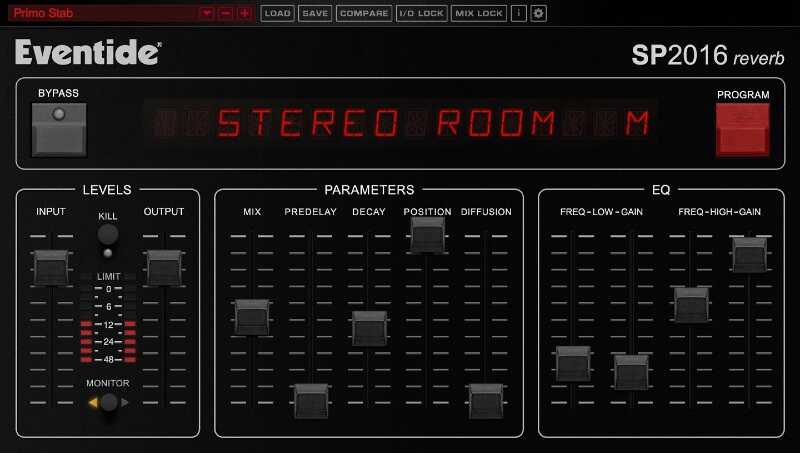 Rounding up our list is Eventide's SP2016 Reverb that is a digital replica of the programmable reverb unit of the same name used by legendary rock producer Dave Pensado, and Roy Hendrickson, George Massenburg, Jack Douglas, amongst others. 
The original Eventide SP2016 hardware reverb unit has been used on the records of popular musicians such Eminem, Talking Heads and Adele.
This reverb plugin doesn't disappoint one bit either as it incorporates realistic emulations of High-Density, Room, and Stereo Room plate algorithms that are each available in 2 versions: Modern and Vintage.
The Hi-Density Plate reverb type comes with dual pickups and simulates the effect of a heavier and bigger plate good enough to make your mix pop. 
All in all, the Eventide SP2016 is the best plate reverb for guitar, vocals and percussive instruments that need to sound a little bit brighter.
SEE ALSO: You might also be interested in these Spring Reverb Plugins.
What is Plate Reverb?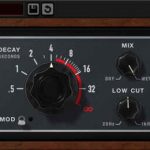 An analogue plate reverb unit uses a transducer that makes metal plates vibrate and then catches those newly caused vibrations via pickups.
Plate reverb plugins in VST/AU formats are mere digital emulations of hardware plate reverb units that do the same job far more conveniently for the regular music producers around the world.
These types of reverb can be classified as mechanical reverbs as well.
Why do you need a Plate Reverb plugin?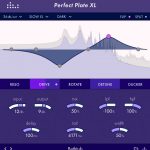 Plate reverbs are a special type of reverb effects that lend a distinct sonic character to your mix and instrument tracks that other effects plugins simply can't deliver. 
A good vibrating Plate reverb can add a subtly bright effect to your guitar or vocal channel tracks and make them sound more pronounced and distinct.
SEE ALSO: 6+ Best Reverb Plugins