Searching for a decent amp sim for recording metal guitar tracks can get tedious real quick. But fret not, we did the graft and did a rundown on some of the best amp sims for metal guitarists. Especially, if you are a guitarist who is into metalcore, deathcore, djent, thrash metal, or other heavy subgenres of metal, this list of metal amp sims will put you in good stead. 
Some of the best amp sims for metal in VST/AU and AAX formats can help you dial in high gain, brutal and distorted guitar tones emulating amps for shredding, downtuned guitars, breakdowns and djent guitar riffage. So, are you ready to delve into some of the best metal amp simulator plugins? Without further ado, let's get started. 
5+ Best Amp Sims for Metal 2023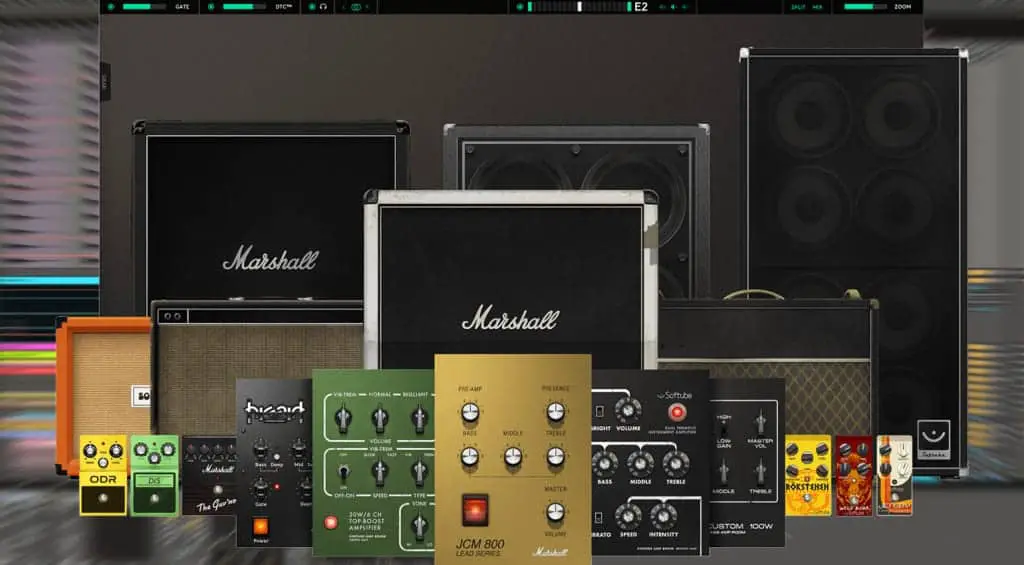 Amp Room by Softube is a digital emulation of 9 vintage amps including the legendary Marshall JCM800, a 1964 Marshall amp revisiting the British Invasion era, a German high gain amp for Metal, and a 1970s Marshall bass amp.
For starters, Amp Room features a free LoadIR function where you get access to modern metal tones from renowned producer Kristian Kohle's "Rainbows & Chainsaws" IR pack, and producer/mixer Jens Bogren's Bogren Digital IR pack.
You can also use tons of Softube's factory IR's to further customize your metal guitar tone.
With over 260 presets spanning various sub-genres of metal, 16 cabinets with microphones, and 15 effects pedals such as Tremolo, Vibrato, delay, reverb, Auto Wah, Bass Octave, compressor, EQ, preamp, heavy fuzz and distortion (Marshall Guv'nor), Amp Room ensures dialing in a heavy metal guitar tone is just a few clicks away.
Features of Amp Room:
Realistic and heavy guitar tones with distortion
Suitable for diverse sub-genres of metal and rock.
Plenty of tone customization available
Resizable and intuitive GUI.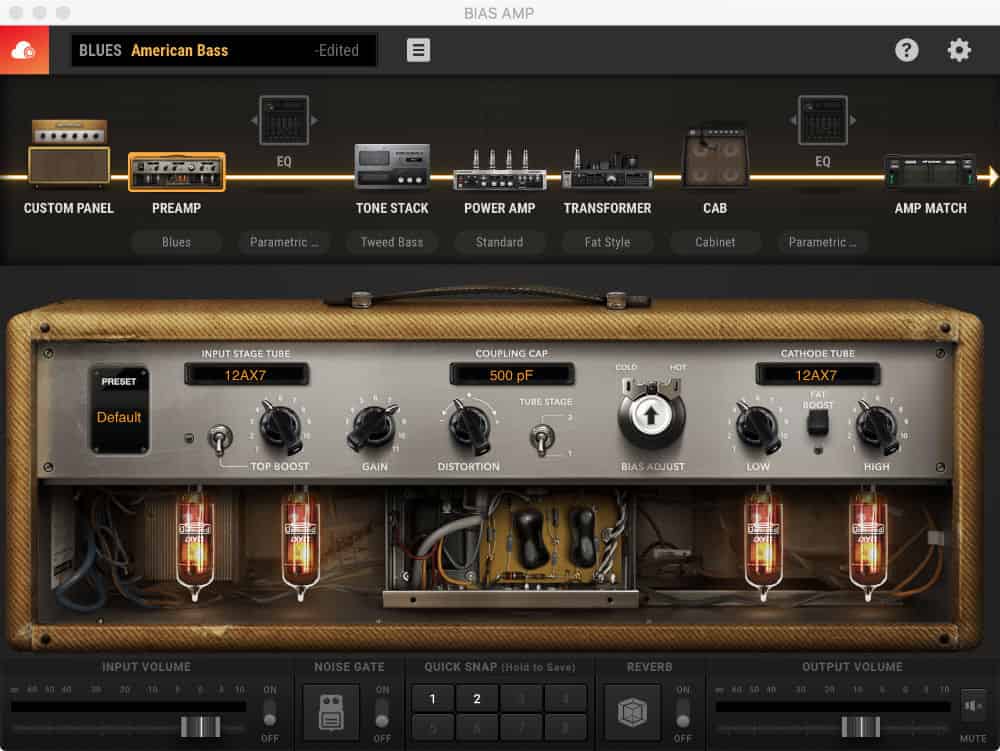 Positive Grid's Bias Amp 2 is a formidable guitar amp plugin that can essentially take care of all your heavy riffage needs and perfectly compliment metal drums.
If you are looking for a no-nonsense VST with a streamlined and intuitive graphical user interface, Bias Amp 2 should be on your radar.
For starters, Bias Amp 2 comes with tons of built-in amp packs as well as two new packs such as Blues and Bass that are perfect for dialing in mid-gain guitar tones and low-end heavy bass tone, respectively.
You can tweak all kinds of guitar tones that run the gamut from high gain distortion, rich mids for heavy crunch, to powerful low end for basslines.
What's more, Bias Amp 2's amp offers tone sculpting parameters such as shelf frequencies, preamp tubes, transformers, power supply and biasing.
You can access ToneCloud, Bias Amp 2's online community of legendary guitar heroes, fellow guitarists, and bassists to download free amp presets, and get expert advice on designing a studio level metal guitar tone.
All together, Bias Amp 2 is one of the best amp sims for metal guitarists looking to rev things up.
SEE ALSO: Free Metal Drum Samples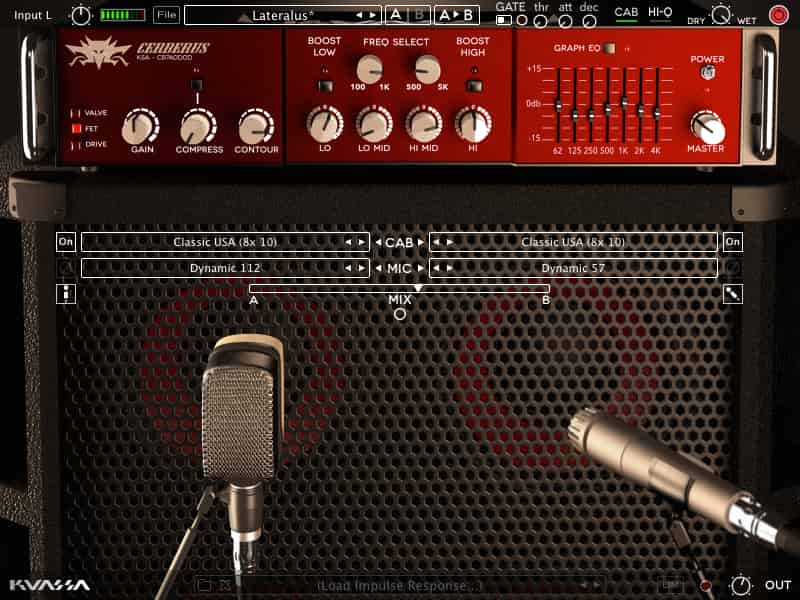 A 3 channel bass amp rack extension such as Valve, FET and Drive, Cerberus' Bass Amplifikation is suitable for metal bassists looking to spruce things up with a compact low end punch paired with some rich distortion.
Sporting a stripped down and intuitive single screen interface, Bass Amplifikation supports a plethora of varying bass playing styles including fingerstyle bass, picking, and bass slaps.
What's more, it boasts a third-party IR loader for loading bass impulse responses, a nifty 10-band graphic EQ, Parametric EQ, 3D miking placement, Compressor and Limiter for tweaking phat bass guitar tones.
If you want to take things up a notch, turn on the Destruction Mode on the Drive Amp type and revel in distorted bass guitar sound as heard in various metal sub-genres.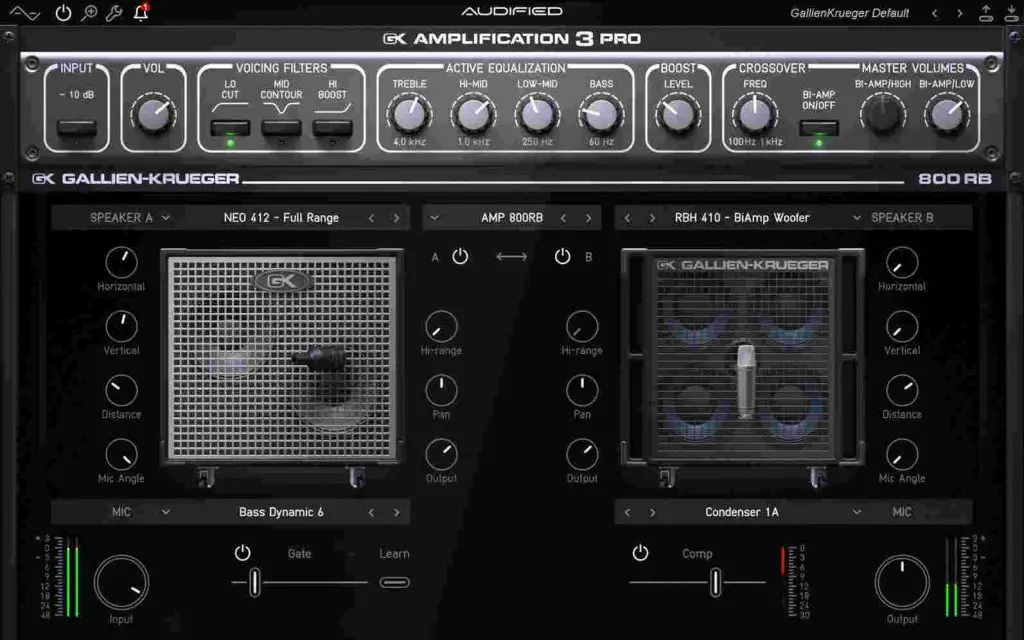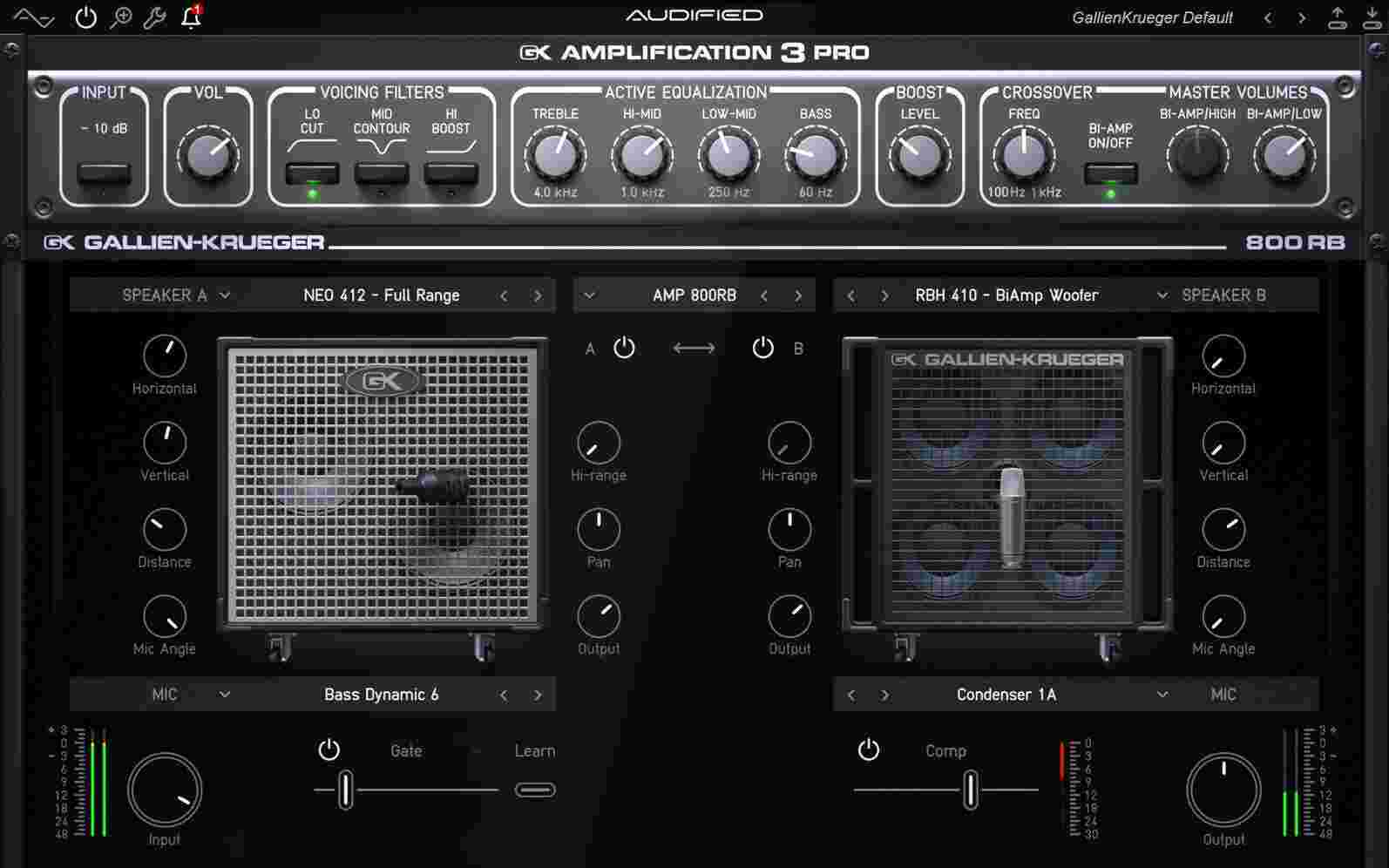 Emulating 3 spectacular amps such as MB150, 2001RB and 800RB, GK Amplification 3 Pro is a beast of a metal amp sim that can do it all.
While the MB150 boasts a wide range of EQ controls and voicing filters, 2001RB and 800RB are perfect for sculpting a heavy metal guitar tone that is mix-ready.
Not to mention, 9 industry-grade microphones with variable positioning, a collection of cabinets, make GK Amplification 3 Pro a great companion for gigging and home studio recordings.
What's more, GK Amplification 3 Pro comes with added features such as a Smart Gate with intuitive learning function, a nifty compressor and a splendid graphical user interface that makes dialing in a solid metal guitar tone a walk in the park.
Features:
Plenty of EQ controls
Voicing filters
Variable Microphone positioning and angle adjustment
9 inbuilt Microphones
SEE ALSO: 5 Best Black Metal Drum VST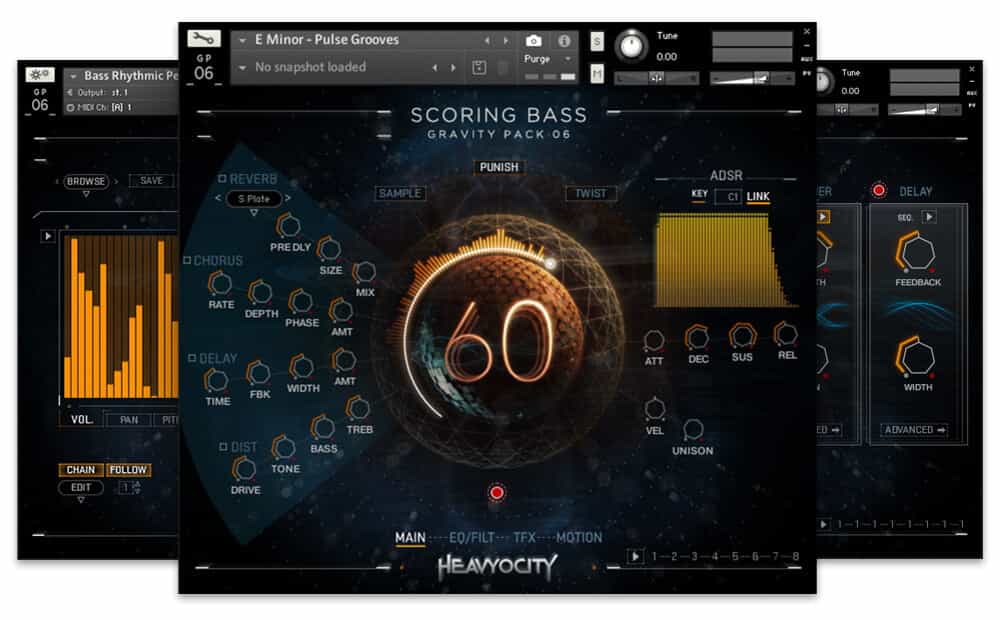 Rounding up our list of the best amp sims for metal is Heavocity's Scoring Bass. If you are seeking a cinematic bass guitar plugin with dense atmospherics and ethereal mids, and deep lows, Scoring Bass should definitely be on your radar.
You can dial in tones apt for recording metal songs, metal drums and heavy bass riffs with cinematic bass guitar soundscapes in the background adding intensity and atmospherics to your bass guitar tone. 
With 3 bass guitar VSTs, bass loops and samples, Scoring Bass ensures you can dial in a definitive bass line inspired from a Hans Zimmer score as well as spruce your bass guitar track with some chunky distortion.
You can use Scoring Bass for recording heavy bass lines and riffs suitable for various sub-genres of metal such as symphonic metal, black metal, deathcore, grindcore, doom metal, metalcore and more.